Julianna Barwick : Healing Is a Miracle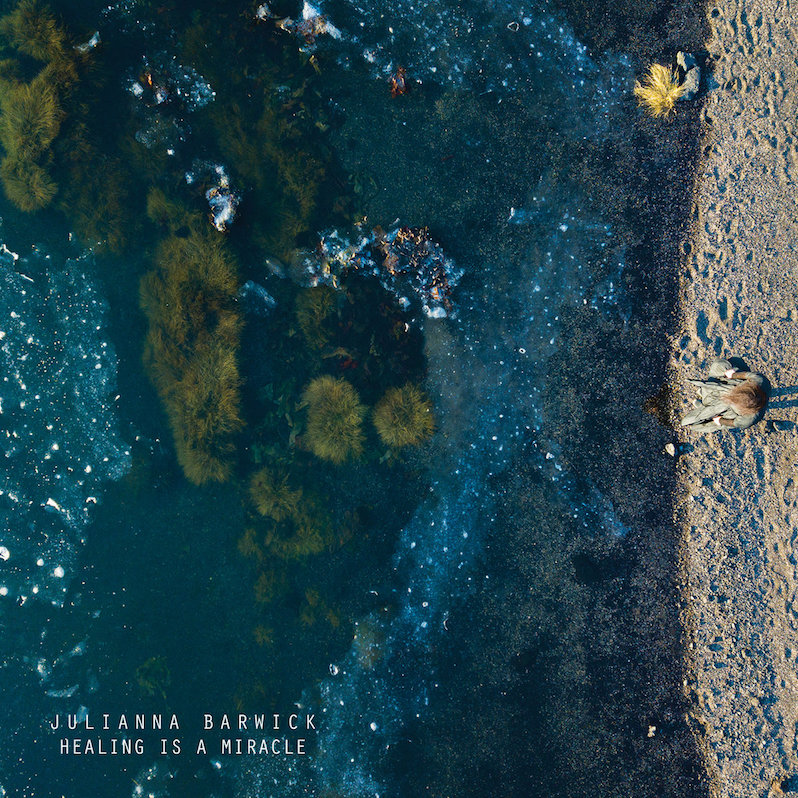 The Magic Place. Nepenthe. Will. The kind of music Julianna Barwick makes is telegraphed by her album titles. Dreamy, calming, strong, it's taken further into realms of relief with fourth record Healing is a Miracle. Barwick's style of stacking her extraordinary vocal range through effects-laden loops and sampled electronics has created a catalogue of richly beautiful ambient soundscapes that are uniquely hers. In that sense, you know what to expect from a Julianna Barwick record, but that's not really a problem. To use an old cliché, it'd be like complaining at having to witness yet another sunset or embracing a loved one too many times. This is a sound that's nigh on impossible to tire of, what feels an infinite expanse of heavenly beauty, and a new record affording opportunity to explore the yet uncharted edges of that is irresistible.
There's an immediate tendency to call something like this otherworldly, and it does feel like music distilled from some celestial realm. But there's a sense of it being out of its time as well, the indistinct vocal arrangements evoking a mixture of ancient pagan mysticism and Gothic cathedral choirs. Much of this is likely down to the deep influence of Barwick's time singing in church choir during her youth, and the results are exquisite. The transcendent title track, in particular, has an almost Gregorian quality to it as Barwick's lovely melodies echo among one another to form an elongated mantra of sorts, weaving back and forth inside its own construction. It's further evident in the unfolding of tracks like "Safe" and "Wishing Well," more elemental in their essence and which highlight the key thing Barwick does so well. The beauty lies in how she wholly melds melody and texture, not as separate elements combined but as threads of a single element, the melody gorgeously textured and the textures always melodic.
Heavenly, celestial, elemental—these are the descriptors we are immediately drawn to with Barwick's music, and understandably so. But where we tend to exclusively use terms like this in relation to their splendor, we often ignore the fact there's a side to them that is absolutely terrifying. Something primeval in death, infinity and the unknowable, and with that in mind, Healing is a Miracle has an edge to it not felt in previous records. Where reverb has always been a key staple of Barwick's sound—she's actually called this record a "meditation on sound and reverb"—here we find her playing with heavier use of feedback and overdrive effects. The bass drone that filters into the opening track, grabs hold then takes over is the kind of sound that vibrates through your entire being. Meanwhile "Flowers" descends into the urgent chaos of manic synths and drum machines littered with clipped signals, all from a steady build of uncharacteristically tense vocals.
These moments are effective intrusions, offsetting the moments of tranquility that largely form this piece of work and making them feel even more essential. To that end it would be remiss not to mention the guests here, who's contributions greatly add to the subtle variety of this record. Mary Lattimore's harp elevates "Oh, Memory," and the production of Nosaj Thing adds a unique electronica element to closer "Nod." But it's Sigur Rós' Jónsi who feels most fitting and welcome in his presence on 'In Light'. Not just because his voice works so well with Barwick's and the techniques she uses, and not just because so much of her work already felt like it had Jónsi's fingerprints on it—so easy to flatter with comparisons to the softer work of Sigur Rós, and bearing particularly strong likeness to his Riceboy Sleeps project. The steady rhythmic churn and atmospherics of "In Light" feel equally gleaned from the Icelandic stalwarts, the elements combining for the most memorable song on a truly memorable album.
This is where Jónsi's presence feels most fitting. In the same way his and his band's music has always done, Barwick's ability to transport you through her work is that ineffable thing we all seek from music. A rare opportunity to feel as though you've moved beyond the confines of constructed reality and experienced something beyond it for a short while. Its title drawn from Barwick's reflections on the body's remarkable ability to heal itself, the seemingly miraculous phenomenon of our own biology, Healing is a Miracle captures beautifully that sense of wonder at a universe we just can't comprehend, for all our understanding.
---
Label: Ninja Tune
Year: 2020
---
Similar Albums: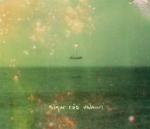 Sigur Ros – Valtari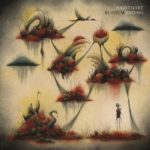 Eluvium – Nightmare Ending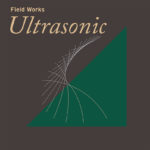 Field Works – Ultrasonic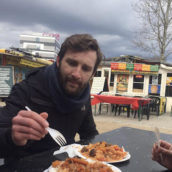 William Lewis
Hailing from Melbourne, Australia, Will has been contributing to Treble since 2018. Music and writing are the foils to his day job. Apart from Treble, he has contributed to Drowned in Sound, Glide Magazine and Indieshuffle. He also plays music and blogs when time permits.