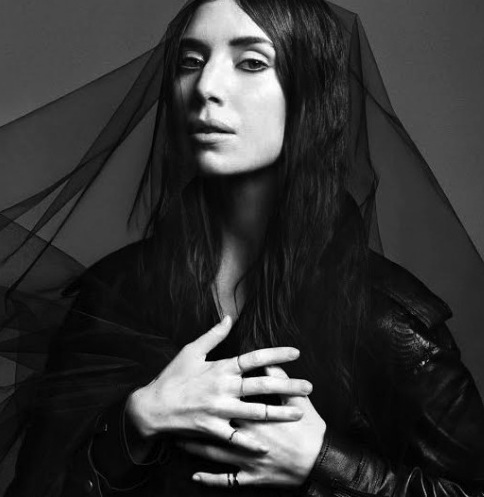 Lykke Li has an enviable track record. In collaboration with producer Björn Yttling (of Peter Bjorn & John) she created soothing and infectious electronics-tinged indie-pop on her 2008 debut, Youth Novels, and its 2011 follow-up, Wounded Rhymes. But, for all her music's pop appeal, Li's writing has always contained subtle homages to soul and jazz — even if the end result was a little more dream-pop than Motown.
On Li's third studio album, something a little more surprising happens. This time, Li herself joined Yttling in the producer's chair, which in this round also had room for Greg Kurstin — whose résumé includes production work for Kelly Clarkson and Pink. Yet in contrast to Kurstin's past work, his role on this expanded production team actually serves to broaden the scope of I Never Learn, focusing away from the more pop-oriented elements of Li's previous records and zooming out to reveal a broader and more diverse set of influences.
I Never Learn still carries a dream-pop sheen; reverb-heavy drums, moody synths and lush layers of vocals are a staple in almost every song. This time around, though, there is a much stronger focus on Li's heartbroken poetry. There are some sing-along bangers here ("Gunshot," "Never Gonna Love Again," "Heart of Steel") but even then, there's a dark and soulful approach throughout. Nothing on this album is done with excess — every move feels deliberate, calculated to best serve Li's powerful vocals.
The album's centerpiece is the powerful acoustic ballad "Love Me Like I'm Not Made of Stone," in which Li begs for gentle, honest love over nothing but steady guitars. The last chorus finds Li breaking down with an emotional tenderness that few modern divas have displayed the boldness or capability to pull off. That level of vulnerability is the foundation for I Never Learn.
As depicted in the cover art for I Never Learn, Li holds a strong stance, wrapped in a flowing black veil. Fittingly, the album is full of songs of mourning and perseverance, but, perhaps more importantly, Li puts to rest some of the more straightforward (yet enjoyable) indie-pop appeal of her previous releases, letting her strong songs speak for themselves. It's a small, yet impactful improvement to Li's formula; I Never Learn is her most moving, captivating release yet.
Similar Albums:


Florence & The Machine – Ceremonials


Cat Power – Sun


Peter Bjorn & John – Writer's Block