Members of Necrot, High on Fire, Sepultura call out racism in "Metal vs. Racism" video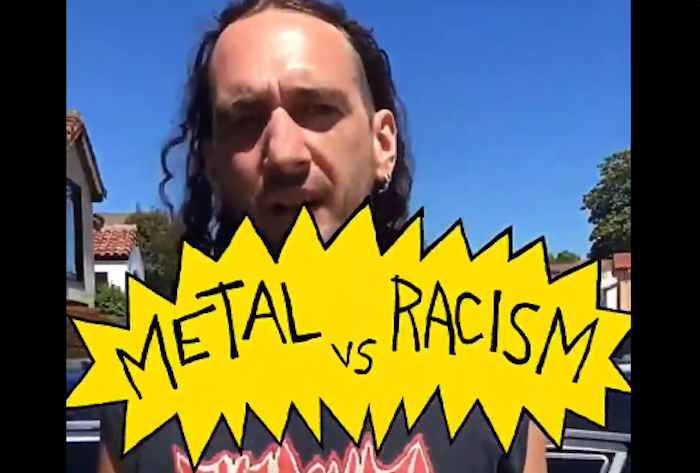 Metal is a world of contrasts. It's a much more diverse community than it's often given credit for, and it has a few extremely high profile racists that people still hold in high regard. But metalheads are fed up with pretending it's OK. Necrot's Luca Indrio and Gatecreeper's Eric Wagner have organized a new video series titled Metal vs. Racism, which brings together a number of high profile metal musicians to speak out against racism. The first installment is just a minute long, but in that time Indrio introduces it with the video series' mission statement: "Metal musicians are tired with metal being associated with racism We're fucking tired of it!" Sepultura's Igor Cavalera adds, "Fuck racism," and High on Fire's Matt Pike plays a badass riff before announcing, "Racism sucks!" Plus members of Gatecreeper, Blood Incantation, Integrity and Exhumed all share their thoughts on racism being bogus. Watch the video below.
Read our recent Shadow of the Horns column on how metal bands and labels are showing solidarity to Black Lives Matter.