Moor Mother – Analog Fluids of Sonic Black Holes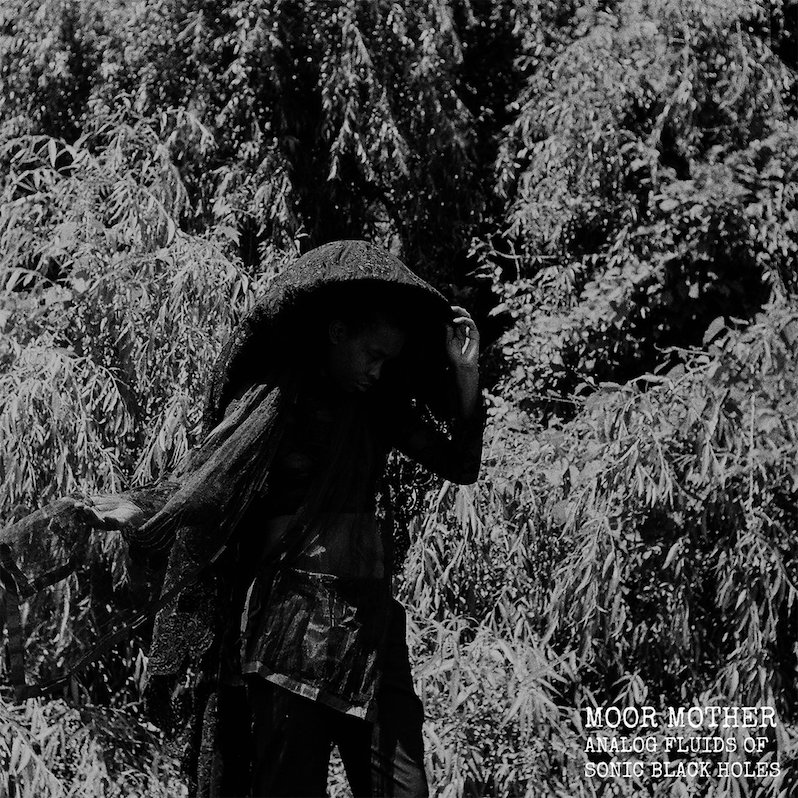 "Like what the fuck does dystopia sound like"
Philadelphia artist Camae Ayewa, better known as Moor Mother, asked this question via social media, does so after a number of years of having her own music described in the press as "dystopian." There's a good reason for that—there's a visceral intensity to her music that few other artists capture so well. And it takes on varying shapes: industrial, spoken word, hip-hop, noise, drone, even lullabies, but it's rarely intended to be a gentle or serene listen. Her solo debut, Fetish Bones, deconstructed blues through harsh filters, delivering a kind of multi-layered form of American Black music that picked apart the idea of a sterilized, fictional America. It's not dystopia that Moor Mother depicts, but rather an intense reflections of real history: everything from slave narrative to the racist-motivated violence that remains an epidemic in the U.S.—an enduring struggle in a nation that kicks and screams every time it's called on its legacy of racism.
Analog Fluids of Sonic Black Holes, Ayewa's sophomore Moor Mother release, puts the emphasis on the intensity. The opening one-two punch of "Repeater" and "Don't Die" offer as much a challenge to the listener as they do a bare glimpse of what lies ahead. The former is all ominous, dark ambient drone, Ayewa letting the tension rise and thicken before she begins to dictate the terms: "I hope you get what you've been giving out, I hope you choke on all the memories." By comparison, "Don't Die" is all primal, visceral terror and industrial throb, like Algiers' post-punk gospel dialed to 11. They're a yin-and-yang pairing, one clear-eyed and steady, the other the sonic equivalent of sheer panic. But both send a shock to the system—this isn't music for passive listening. It's music to be engaged with, to be confronted by, to deliver something more potent than pleasant diversion.
More often than not, though, Analog Fluids bangs. Its first single, "After Images," features production contributions from Godflesh's Justin Broadrick—whose new project Zonal also features Moor Mother on vocals—though the end result is more heavy techno thump than industrial metal grind. Over eerie blues samples and crushing beats, Ayewa offers a warning: "Don't believe they lies, don't believe they truth…'cause after they come for me they gonna come for you." And in "Black Flight," Ayewa is joined by Saul Williams, whose free-association equation adds up to something that looks a lot like injustice: "Mathematical compromise, time served, carceral capitalism, moon colonies on Martian mountaintops."
Dystopia or not, whether backed by a floating ambience or a dancefloor thump, Ayewa doesn't sugarcoat anything on Analog Fluids of Sonic Black Holes. The brief pulse and stutter of "Master's Clock" is as literally apocalyptic as the album gets ("Somebody run and find God, tell him that we fucked out here"), and "LA92" revisits the chaos of the L.A. Riots in a terrifying nursery rhyme of sorts. But closing track "Passing of Time" is an unexpected turn away from the storm and static and sonic violence. It's gentle, gorgeous, Ayewa quite literally repeating the phrase, "It's so soft, it's so soft…" But the story it tells is one of pain and tragedy, marked by generations of slavery upon which the foundation of America was built: "My mama, my grandmama, my great-great-great grandmama/ picked so much cotton they saved the world/ all by themselves."
There's a harshness to Analog Fluids of Sonic Black Holes, though the album is as closely tied to generations of Black music—blues, jazz, gospel—as it is noise or industrial. Moor Mother's music draws sonic connections to its roots, whether in samples of songs like "Nobody Knows the Trouble I've Seen" or in how stories and history continue to live and grow at the center. Dark as many of these moments are, they're not fatalistic or hopeless. There's optimism in her songs, even at their most violent; "we are not heading towards a doomsday," she recently told Bandcamp Daily. Moor Mother's story of endurance is one that doesn't seek escape from the truth, instead acknowledging that the path forward means confronting it head on.
---
Label: Don Giovanni
Year: 2019
Buy this album at Turntable Lab
---
Similar Albums: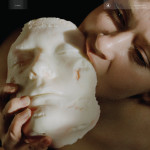 Pharmakon – Devour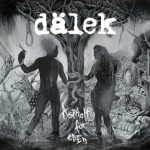 Dälek – Asphalt for Eden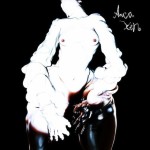 Arca – Xen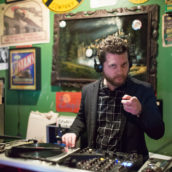 Jeff Terich
Jeff Terich is the founder and editor of Treble. He's been writing about music for 20 years and has been published at American Songwriter, Bandcamp Daily, Reverb, Spin, Stereogum, uDiscoverMusic, VinylMePlease and some others that he's forgetting right now. He's still not tired of it.