Album of the Week: Pharmakon – Devour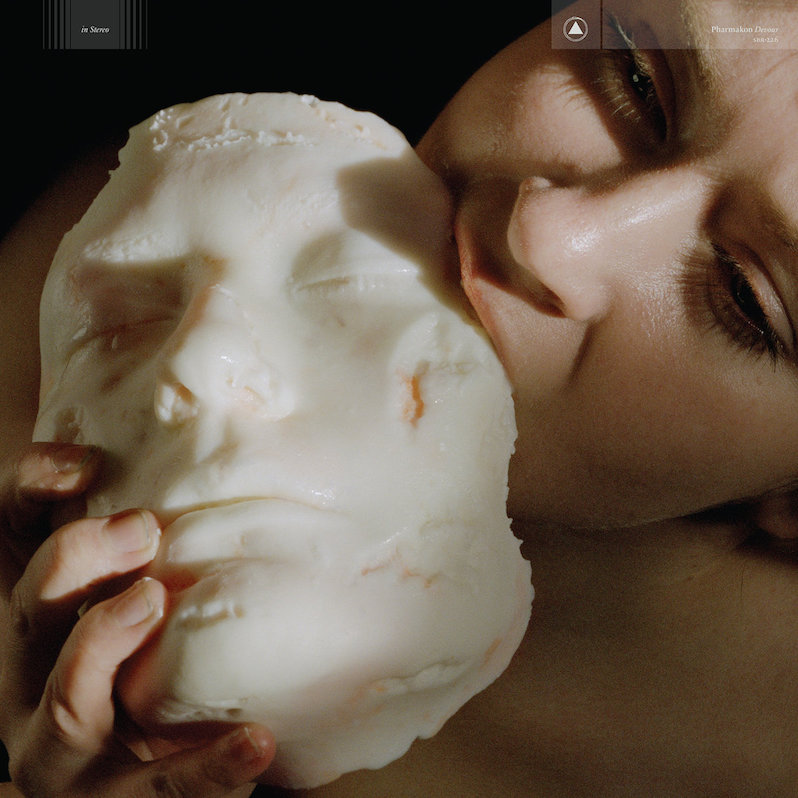 Margaret Chardiet's voice is one of noise's music's most fascinating instruments: best known for its production of bloodcurdling screams (e.g., most songs she's created as Pharmakon), yet also capable of rather gorgeous melody (the wordless vocal passages on "Pitted" from her 2013 debut Abandon; her knockout cover of Cher's "Bang Bang"). Perhaps most arresting of all, however, is Chardiet's tendency for using layers of reverb to alter a sort of shout-singing hybrid into the wail of a demon from beyond space and time, one that often seems to be gleefully prophesying doom. This is the first iteration of Chardiet we hear on Devour, the fourth Pharmakon album.
This time around, her voice and machines are pointed angrily in the direction of the world's macro oppressive forces instead of her own illness-wracked body (as on her 2014 masterpiece Bestial Burden), a mind she cannot always trust (2017's Contact) or intrapersonal violence (Abandon closer "Crawling on Bruised Knees"). Devour is an explicitly sociopolitical and compassionate album, dedicated by Chardiet in a statement within its press release to "all who were lost to their own demise, all who have been institutionalized, whether in prison, psychiatric facilities or drug rehabilitation … all those ostracized by and isolated from a totality [that] chews them up alive in a self-cannibalizing caste system."
The album's lyrics pursue these capitalistic grotesqueries more specifically, as in this passage from "Spit It Out:" "They will sniff you out/With savage detection/To lay claim over your autonomy/And feed their gluttonous intentions." "Self-Regulating System" is even darker in its conclusions—empathetic to those who choose death by suicide in response to mounting horror at the world's perversely consumptive nature, without taking pleasure in their absence from the world.
Devour is not meant to be listened to in track-by-track fashion (although it will likely be presented as such on streaming platforms), but rather as A and B sides approximately 18 minutes apiece, reflecting the two sessions in which Chardiet performed it and Uniform guitarist/noise maestro Ben Greenberg recorded it live to tape. The first comprises "Homeostasis" and the two tracks mentioned above, in that order, while the second is "Deprivation" and "Pristine Panic/Cheek by Jowl." Side B is notably more effectively as a contained piece; it might have been better sequencing to present the first three songs separately and have tracks 4 and 5 be a single, final track, but I also can't rightly say the album is poorly served by its current sequencing. People can make what they will of it.
Make no mistake: Devour is a work that demands your time and thought—not to mention your eardrums. Chardiet once said of her efforts, "I'm not even making music, I'm making noise." There are occasionally tones or peals of feedback that sound like synth or guitar riffs, and "Self-Regulating System" propels itself with an addictive industrial backbeat (it's probably the most accessible Pharmakon track of all time, aside from the "Bang Bang" cover). But mostly you should prepare to be in thrall to torrential sonic floods of screeching static; in the context of Devour's intended meaning, think of it as a peek into the world's infernal machinery, clanking away for the benefit of the few at the expense of the many.
You'll be left feeling more than a little bruised by this album at its conclusion; it gives no quarter at any point (more so than any other Pharmakon release). But Chardiet has also refined her attack to waste no time and communicate exactly what it intends to. The brash and violent sound of Devour is appropriate to our times in a way that many other albums simply are not.
Similar Albums: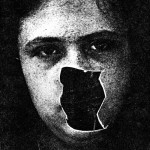 Prurient – Rainbow Mirror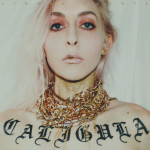 Lingua Ignota – Caligula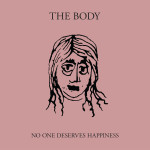 The Body – No One Deserves Happiness