10 of the Most Sampled Songs in Pop Music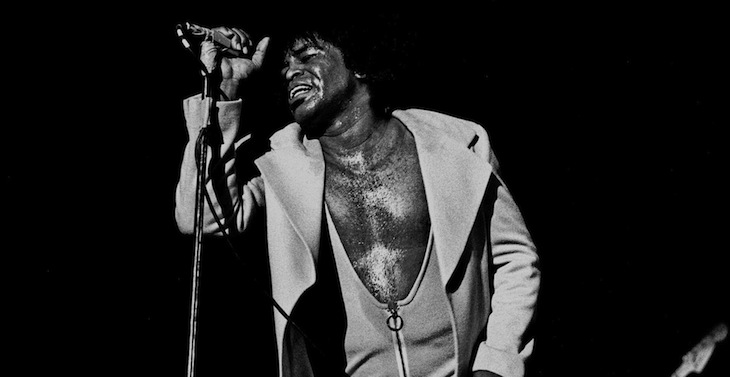 Sampling was once a revolutionary act—in the late 1970s through the 1980s, the use of existing pop songs in brand new songs was changing the way we listened to music. Old sounds were presented in new contexts, brief clips of familiar hooks took on new life in drastically changed form, and by the time the Beastie Boys released Paul's Boutique in 1989, sampling had turned into high art. Of course, now it's commonplace. We expect to hear samples in pop music—there's no reason to bat an eye if a classic soul song shows up in a Top 40 track. (Or a drop-the-beat EDM blow-out, but that's another story.) Sampling has been a key part of pop music for so long, however, that there are countless songs that have shown up time and time again. We're not attempting to list all of them—that's a fool's errand. (Or the task of Whosampled.com). But we are taking on 10 of the most important and ubiquitous (and cool sounding at that). Here are 10 of the most sampled songs in pop music. Bring that beat back!
Photo by Heinrich Klaffs, Creative Commons [CC BY-SA 2.0]
---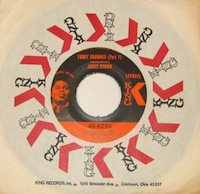 James Brown – "Funky Drummer"
(1970; King)
One of the Godfather's more restrained grooves—that qualification could not be more relative—"Funky Drummer" owes its legend to a single two-bar pattern tapped out by Clyde Stubblefield, hip hop's most important primeval drummer. About five and a half minutes into the track the rest of the band drops out, and Brown turns his spotlight on Stubblefield's complex but surprisingly gentle riff fueled by tightly wound snare hits. (I sound like I'm trying to sell this riff at Whole Foods.) Recorded during Brown's laboratory years of the late '60s, "Funky Drummer" found its earliest hip-hop adherent in Hank Shocklee of Public Enemy's Bomb Squad, and found more fans when it appeared on Brown's apostolic compilation In the Jungle Groove in 1986. It's the basis of more than 1,000 tracks since then: Dr. Dre's "Let Me Ride," Nas' "Get Down," PE's "Rebel Without a Pause," LL Cool J's "Mama Said Knock You Out," Nicki Minaj's "Save Me," Run-DMC's "Run's House," Sinead O'Connor's "I Am Stretched on Your Grave"—for the love of God, James L. Venable even used it for the Powerpuff Girls theme. – PP
---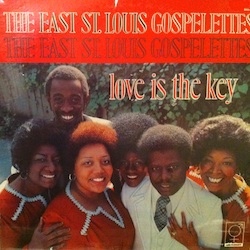 The East St. Louis Gospelettes – "Have Mercy On Me"
(1977; Birthright)
The rhythmic skeleton of the East St. Louis Gospelettes' "Have Mercy On Me" gives producers a lot to work with. The minor-key low piano riff and the high harmonies on the hook pleading "Please, have mer-cy o-on meeeeee" are the most commonly heard elements, but its verses and drums can just as easily be warped into different keys and speeds. But the real reason for this song's multiple samplings is its nakedly emotional tone, which adds pathos to a lot of street rap. I first heard it in 2005 on Atmosphere's "Say Hey There," another in the long history of Slug Songs About His Baby Mama, about as far from street rap as you can get. But it's one of Ant Davis's best beats, and you forget that you've heard Slug rap about 40 versions of this song. (Interestingly, it references Kool G Rap, who also uses "Have Mercy" in his track "Let The Games Begin.")
But I digress. For the most part, "Have Mercy On Me" is sampled on songs falling under the umbrella of grown-ass-man rap. The very best might be Raekwon's "Have Mercy," one of the most introspective moments on Only Built 4 Cuban Linx Pt. II. Rae opines about friends of his enduring long prison sentences, and Beanie Sigel (who in 2009, was himself in jail) uses outstanding detail—"My cell gettin smaller/My son gettin' taller…My skin gettin' brighter/My hair gettin' thinner"—to exemplify this decay from the viewpoint of someone inside. Sigel's own use of this sample on his track "Lord Have Mercy," on his outstanding The B. Coming, is almost as good, with a similar thematic focus. It's also on decidedly less introspective rap songs, like French Montana's "Millionaire Thoughts" and the aforementioned Kool G. track. And the Charles Hamilton song that uses it, "Dr. Kevorkian," is execrable like all other Charles Hamilton songs. But hey, they can't all be winners. – LG
---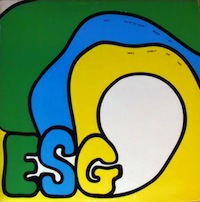 ESG – "UFO"
(1981; 99)
New York dancepunk group ESG created one irresistibly eerie groove with their track "UFO" in 1981, produced by Martin Hannett, most famous for his behind-the-boards work with New Order and Joy Division. Inspired by Close Encounters of the Third Kind, in particular the use of music to try to communicate with alien species, "UFO" is pretty much the sound of little green men having a breakdance battle. But the wobbly and weird sound of the record shortly thereafter became a favorite of hip-hop producers, ending up in more than 400 tracks(!) over the past three decades. Basically, if you can name an emcee, they've rapped over it—Notorious B.I.G., Public Enemy, Q-Tip, MF DOOM, Big L, Gang Starr, Beastie Boys, not to mention being included in complex sample strata cooked up by DJ Shadow and J Dilla. It's hard to pick a favorite flip, simply because it's been heard in so many songs. But every time I hear it, I can't help but feel a little more enthusiastic about what I'm listening to. – JT
---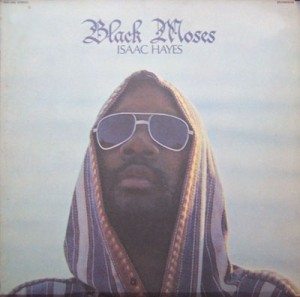 Isaac Hayes – "Ike's Rap II"
(1971; Stax)
Trip-hop almost doesn't exist without this song. In fact, just months apart from each other, Portishead and Tricky each released singles that involved heavy use of this song—"Glory Box" and "Hell is Around the Corner," respectively. The slow-moving funk beats and cinematic strings are what make it such an attractive source for sampling. It's since shown up in a lot of other places, most recently Alessia Cara's "Here," which mostly lets the sample breathe as it needs to. That's the thing about this song—it hasn't been sampled as many times as "Funky Drummer" or "UFO," but you damn well know it when you hear it. (And by the way, no knock against Tricky, but Portishead won that sample-off.) – JT
---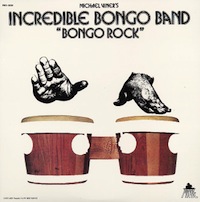 The Incredible Bongo Band – "Apache"
(1973; Pride)
The origins of "Hip hop's national anthem" date back to 1960, when it was an across-the-border #1 hit in Europe (#2 in the US) for British instrumental group The Shadows. The cover by The Incredible Bongo Band—not an actual band, but random studio musicians employed on a pickup basis by an MGM Records executive for somewhat obscure reasons—had a much more modest chart run 13 years later, but approximately centuple the influence. That's primarily because of the extended drum break performed by session legend Jim Gordon, whose tragic, psychotic decline is another story. When the Sugarhill Gang appropriated it for their song of the same name it became the first of over 350 times "Apache" was sampled from the '80s until… well, we're not quite done with it, frankly: Aphex Twin used it on "s950tx16wasr10" from last year's album Syro. – PP
---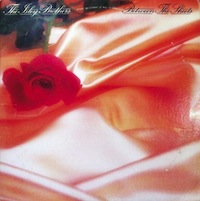 Isley Brothers – "Between the Sheets"
(1983; T-Neck)
Turn on your local old school station and you'll hear Isley Brothers' sexytime jam "Between the Sheets" within the hour. It'll happen; trust me. But if you've got a local station that dips into hip-hop from the '90s, you'll also definitely hear Notorious B.I.G.'s "Big Poppa," which is almost as ubiquitous. And both are songs that you definitely leave on when you hear them, so they've got that in common. But "Between the Sheets" has shown up so many times in hip-hop and R&B, it's almost as recognizable a trope as "Funky Drummer." Mac Miller, Gwen Stefani, Chance the Rapper and Da Brat have all given it a proper turn, as have Chris Brown and Tyga, but I'm pretty sure I'm fine skipping that one. But Jay-Z, in one of his last truly outstanding songs, plucked the mesmerizing bridge melody for "Ignorant Shit," which means it kind of wins the battle of who wore it best.  – JT
---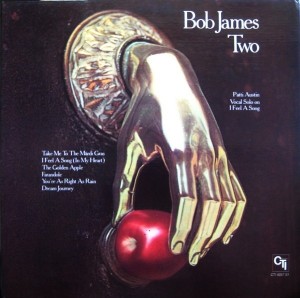 Bob James – "Take Me To the Mardi Gras"
(1975; CTI)
Listening to Bob James' "Take Me To The Mardi Gras" after so many decades spent in near obsolescence is like an author finding out F. Scott couldn't carry his wifey's jock with a wheelbarrow. Apres Jam Master Jay using the opening drums to anchor the seminal "Peter Piper" for Run-DMC, le deluge: "Hold It Now, Hit It," "Set Adrift On Memory Bliss," "Ain't 2 Proud 2 Beg," the coda for Missy Elliott's "Work It," and the list stretches on into the troposphere (that includes two separate Diddy producing credits because of course it does). Those not as beholden to the familiar opening when they're looking from where others went jacking for beats in this song would do well to look up Eric B. & Rakim's "The Punisher," which extrapolates its base from a portion two minutes into Bob's funky jazz jam. Sampling "Take Me" isn't the easiest way to guarantee a hit; however, going through hip-hop history it sure feels that way sometimes. – BR
---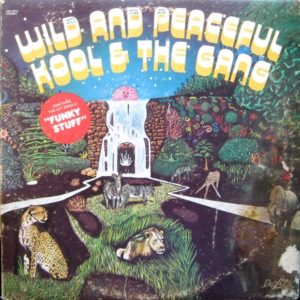 Kool and the Gang – "Jungle Boogie"
(1973; De-Lite)
Some songs get a lot of sample mileage simply from their beats. Beats are, after all, the backbone of hip-hop (and funk and soul, etc.). But "Jungle Boogie" has so many elements that you can pick apart and paste up into a brand new hook, why focus on the beat alone? The vocals, the horns, the bassline, you've pretty much heard them everywhere: Madonna's "Erotica," Luniz's "I Got Five On It," EPMD's "You Gots to Chill," Public Enemy's "Welcome to the Terrordome"…the list goes on. The song is basically an embarrassment of riches, and if you couldn't find something interesting to do with it, then you probably shouldn't be producing tracks.  – JT
---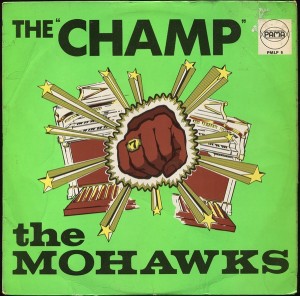 The Mohawks – "The Champ"
(1968; Pama)
The Champ by the Mohawks is almost a unicorn in audio terms: a widely used and reused sample source material that nearly no one knows by name but knows rather by the sound of it. Alan Hawkshaw's work on the Hammond sounds like a church organ played by an organist who's taken a few communions while still managing to stay in the pocket, and while not as ubiquitous as a James Brown imprimatur, it's been used by talent as disparate as Lords of the Underground and Iggy Azalea. And though you can make the argument "Here Comes The Hotsteppa," "Friday," "Slam" or "Eric B. Is President" features it in shining efforts, it's at its brightest augmenting and enhancing KRS-One's "Step Into A World" as the fulcrum that sends a vintage track from a mere reworking of Debbie Harry into the bedrock riff that the party-friendly track bounces off of for it's duration. Unlike Mr. Parker's flow, it's not numbers one, two, three, four and five; too many producers and artists know how good it is for that to be the case. But it'll still get old school heads nodding until the Rapture itself. – BR
---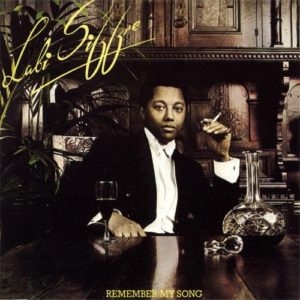 Labi Siffre – "I Got The"
(1975; EMI)
British soul singer Labi Siffre isn't a household name—much like the rest of the names on this list, his music endures largely because of where it's shown up in recontextualized form. And I can only say that it's to everyone's benefit that his epic, cinematic soul jam "I Got The" became the go-to song for beatmakers, because it's a damn masterpiece. Yet depending on where you've heard it, you're probably only hearing a small piece of the vast area this song covers. It's most famous use was in Eminem's "My Name Is," in which Em flips the organ riff from the coda and makes it the hook. Yet its best use was probably as the funky, albeit ominous intro to Primal Scream's dirty dub jam, "Kill All Hippies." Of course, it's shown up in dozens of songs, from Wu-Tang Clan to Miguel, and even a brief clip of it was juxtaposed with Screamin' Jay Hawkins in Lupe Fiasco's "Knockin at the Door." That last sample doesn't work as well as you'd want it to, but suffice it to say, "I Got The" has proven fertile ground for sampling.