Mudhoney : Plastic Eternity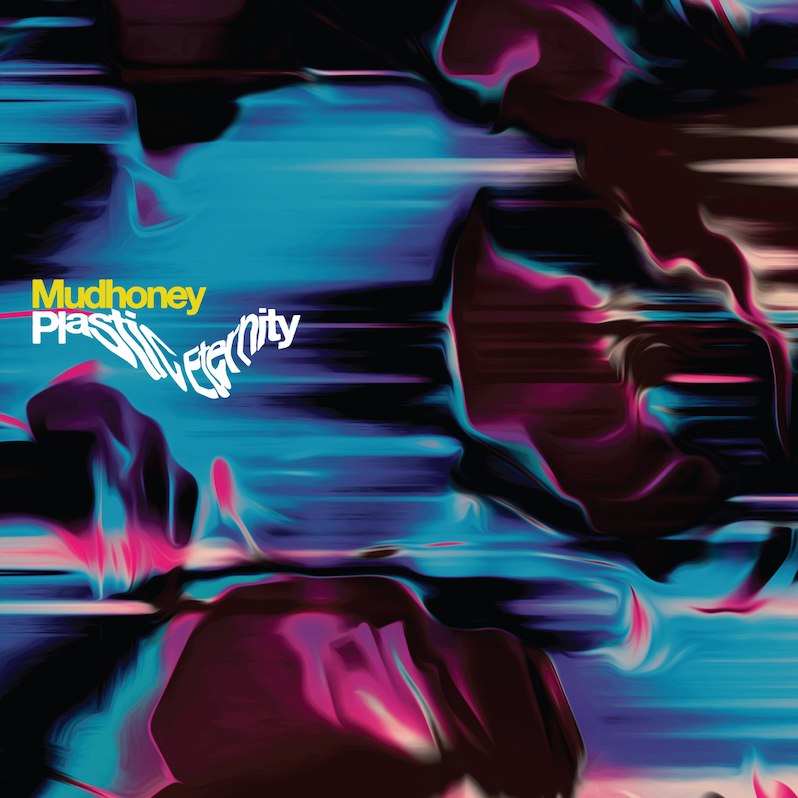 No one does Mudhoney like Mudhoney. That should be obvious, but when a band has been keeps going for 35 years without a significant hiatus, it's only natural to expect some kind of inevitable change. Throughout their first 11 LPs and countless EPs and remixes, their brand of garage-punk grunge, led by Mark Arm's snarling, impassioned vocals and Steve Turner's signature fuzz, rarely if ever ventured outside of the aesthetic that they helped pioneer. Listeners could be forgiven for being unable to distinguish a song from Tomorrow Hit Today from a song from Digital Garbage, even though they were released two decades apart.
With their latest recording, Plastic Eternity, it feels like Mudhoney has taken a step forward, ironically by revisiting some of what made their first few albums indispensable. With bassist Guy Maddison announcing a move to Australia, they entered the studio loaded with bits and pieces of songs that they developed on separately over the pandemic, rather than with fully-fledged songs. However, in the past, those songs were created by "standing in a room and looking at each other and playing." These new random pieces, albeit created in silos, were given the time to mature over the past few years. In only nine days at Crackle & Pop! Studio in Seattle, they recorded 13 tracks that include some of their most infectious riffs to date.
Plastic Eternity opens with the plodding "Souvenir of My Trip," featuring Dan Peters' signature booming and well-loved snare drum. A toy laser gun effect hovers in the background, adding some levity to the heavy beats. "Almost Everything" begins with Peters again, this time supported by bongos, the end
result reminiscent of "Good Enough" from 1991's Every Good Boy Deserves Fudge. "Cascades of Crap" features some acoustic guitar underneath the grime, lifted by a simple solo riff by Turner, and you could almost imagine this song being performed by Johnny Cash in his heyday. "Move Under," the first single, includes some of Turner's finest solos since the band's inception, showing that he knows when to be rough and when to be smooth.
Things get interesting on "Flush the Fascists," with a Ween-esque looping synth line and Arm deepening to growlier growl than normal. The vocoder on "Plasticity" and use of harmonizer on a couple of other songs show that after three-and-a-half decades, Mudhoney still knows how to have fun. "One of Two" is as close as this band will ever come to prog-rock, with unusual time signatures and unexpected chord changes. Mudhoney claims two love songs on Plastic Eternity—"Tom Herman's Hermits," asking whatever happened to Pere Ubu founder, guitarist Tom Herman; and album closer "Little Dogs," which is dedicated to Arm's own Pomeranian, Russell.
I've been a fan of this band for decades, but it's been a while since they released anything that I've found this engaging. Plastic Eternity has the right mix of fun, energy and nostalgia to satisfy and surprise longtime listeners. It's clear that even as the grunge era of rock fizzled some time ago, there's at least one band who still does it because they love it.
---
Label: Sub Pop
Year: 2023
---
Similar Albums: