Nile Rodgers to chair the Songwriters Hall of Fame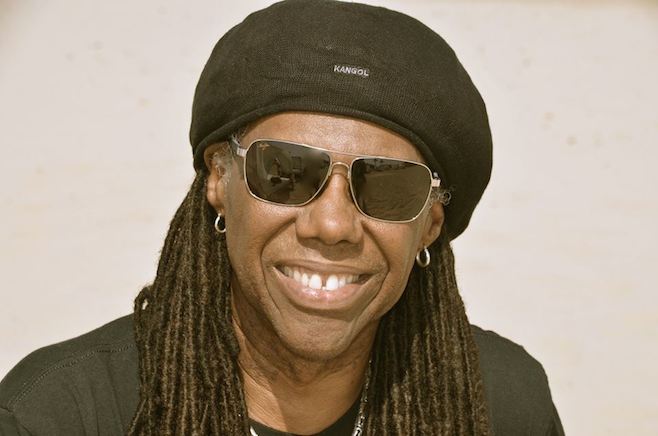 Acclaimed producer, guitarist, composer, and arranger Nile Rodgers was unanimously elected the new Chairman of the Songwriters Hall of Fame. Voting took place during the Hall's annual board meeting, with the results announced today. His three-year term follows Philadelphia-based soul songwriters and producers Kenneth Gamble and Leon Huff, the Hall's most recent co-chairs.
In response to his election, Rodgers said, "I will try and serve with all my heart. I hope I can make you half as proud of me as I am to even sit in the room with you who've done so much for the furtherance of composition. Thank you for giving me the opportunity to serve the songwriting community."
"Nile is respected and admired by his fans and his peers alike for his multi/cross-genre music and for being a musical pioneer," said Linda Moran, SHOF President and CEO. "More importantly, Nile's eloquence in talking about songwriting and its process makes him the ideal voice for the songwriting community as Chairman of the SHOF."
Established in 1969 by songwriter Johnny Mercer and publishers Abe Olman and Howie Richmond, the Songwriters Hall of Fame's ongoing mission is to preserve, honor and celebrate the legacy of great songwriters and to develop new writing talent. Rodgers was inducted into the Songwriters Hall of Fame in 2016.
Best known for his work with the band Chic, Rodgers has also contributed to legendary music by a wide range of artists, from Sister Sledge and Diana Ross to David Bowie and Daft Punk. Rodgers was inducted into the Songwriters Hall of Fame in 2016.
Chic's first album in 26 years, It's About Time, comes out September 14 on Virgin EMI.
Read about Chic's C'Est Chic as one of our Essential Disco Albums, and about Nile Rodgers himself as one of our Top 100 Guitarists.