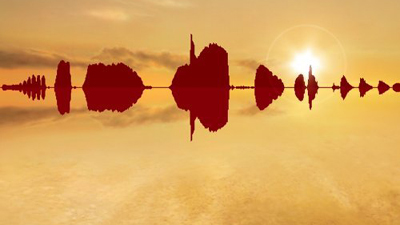 We'll spare you the lengthy formalities in this installment of Perversity. We knew we left out some great albums in 2005, and here's our attempt to highlight a few of them. In short, you must hear these. On to our selections!
Akron/Family – Akron/Family
Michael Gira did a fine thing when he introduced the world to Devendra Banhart by releasing his first record on Young God. And now, he's done us one better by giving us records by New York's (not Akron's) Akron/Family. Simultaneously balancing warm, acoustic Americana with soaring, epic psychedelic rock, Akron/Family makes a mind-melting combination of sounds on their debut, many of which reveal themselves with repeated listens. Like Phil Elverum with better recording equipment, Akron/Family make low-key epics for indie geeks with their eyes on the stars.
David Holmes/Various Artists – Ocean's 12
Soderbergh's sequel to the remake of Rat Pack classic Ocean's Eleven had its share of great moments and subtle charms. But whatever your opinion on the film, you can't deny how sweet that soundtrack is. David Holmes, Irish funk master that he is, creates a moody atmosphere, but one that grooves. His styles vary and he proves how versatile a producer he is on this set. And for those looking for something a little exotic should be pleased to hear the pair of Italian gems on here, as well.
(Read Review)
Ed Harcourt – Elephant's Graveyard
If you're not convinced that digital music is here to stay, for starters, you're a dinosaur, and second of all, you need look no further than the increasing trend of digital only releases. For the most part, only individual tracks have been made exclusive online for most artists. But Ed Harcourt, not one to make that record shelf any more crowded than it is, released a set of B-sides and rarities online, flooding web-savvy fans with a torrent of great lost gems, all of which are now available here. You can burn them onto CDs, of course, but if you don't want to collect every compilation, single, bootleg and out-of-print promo, you may want to go to his website and queue it up.
(Read Review)
Editors – The Back Room
Call them the British Interpol if you must. Second coming of Joy Division, if absolutely necessary. Next big thing, NME poster boys, post-punk hype. Whatever. It's all arbitrary when you hear this amazing record. A little late to hit the states (release date isn't for a few months), this fabulous import is worth the duty to bring it stateside early. Dark, catchy and melodically deep, there's no shortage of great music on this outstanding debut.
(Read Review)
Gang Gang Dance – God's Money
With all of the dense, experimental sounds coming from the likes of Black Dice, Animal Collective and Sunburned Hand of the Man, one wonders how long it will take before one of these odd, noisy ambient group starts to get funky and a little bit dancey. Well, it already happened. Look no further than Gang Gang Dance to get your fix of odd, rubbery, exotic experimental dub-funk. It's adventurous, unusual and a little unsafe for pop snobs, but those with open ears and a taste for the strange, this is an amazing listen and a lot more accessible than you might think.

Kate Bush – Aerial
It's been a long time since the Hounds of Love roared and Kate Bush went running up that hill to the Wuthering Heights. It's been even longer since she first sang a duet with Peter Gabriel, and longer still since David Gilmour introduced us to her. But after a lengthy hiatus, Bush returns with a two-disc set that marks a triumphant comeback with a wealth of great new songs. You won't realize how much you missed her until you hear this.

Various Artists – Walk the Line Soundtrack
Johnny Cash has been covered countless times before, sure. But it seems all the more impressive when an actor playing the late Man in Black can hold his own singing those legendary tunes. Both Joaquin Phoenix and Reese Witherspoon hold their own singing Cash's classic songs on Walk the Line's soundtrack, a surprisingly wonderful release that had us all a little shocked at how enjoyable it is.