School of Seven Bells : Disconnect From Desire
Two years ago, refugees from The Secret Machines and On! Air! Library! formed like Voltron to make buzzing, glowing electro-pop epics with a lilting harmonic tack. School of Seven Bells didn't play a whole lot of notable shows or release monster singles and remixes, but their debut Alpinisms was a refreshing break from the norm, a showcase for two girls who shrewdly chose to revel in the fragility and delicacy of their synthesized clicks and whooshes.
Their follow-up, Disconnect from Desire, helps maintain their place in discussions of great music if only by taking two steps back, then two steps forward. The trio do indeed disconnect from the warm heart and soul they plugged into on Alpinisms. What they replace it with is work that is a bit more accessible (gone are 11-minute epics like "Sempiternal-Amaranth") and clearly derived from both the classic atmospherics of the 4AD label and the road-tripping beats of Kraftwerk.
Surprisingly, Düsseldorf's most prized musical export and, say, 4AD stalwarts like Cocteau Twins have something in common: vocals and lyrics from which little meaning can be gleaned, yet which collectively work as another instrument in the mix. Where Ralf and Florian chanted about technology and Elizabeth Fraser was an echo-chamber diva, Alejandra and Claudia Deheza's cooing and harmonies form sonic textures to swaddle their beats and Benjamin Curtis' guitar noodling.
Showing off these influences so plainly would normally be galling. Luckily for School of Seven Bells, they're pretty damn entertaining from the get-go. "Joviann" sums up the album quite nicely: Curtis' harmonic feedback wraps loosely around the Dehezas' scraping percussion (with a high-hat loop that has to be lifted from "Trans-Europe Express"), all of which propel a gathering of cryptic platitudes and questions directed at the acquaintance named in the title.
That may not sound like School of Seven Bells have a lot going for them right now, but there's plenty of momentum ("Dust Devil"), sweetness ("I L U"), perfectly timed restraint ("Dial," "The Wait") and edgy challenges to pop norms ("Windstorm," "Bye Bye Bye") to be found here. Sophomore jinx? Hardly — the band came prepared with all manner of musical rabbits' feet and other good-luck talismans. In spite of its predictable formula, one can't help but embrace Disconnect from Desire.
Similar Albums:
Cocteau Twins – Heaven or Las Vegas
Kraftwerk – Tour de France Soundtracks
Curve – Doppelganger
Video: "Windstorm"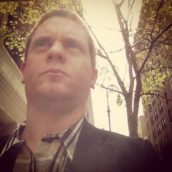 Adam Blyweiss
Adam Blyweiss is associate editor of Treble. A graphic designer and design teacher by trade, Adam has written about music since his 1990s college days and been published at MXDWN and e|i magazine. Based in Philadelphia, Adam has also DJ'd for terrestrial and streaming radio from WXPN and WKDU.