Shadow of the Horns: Searching for the Next Big Metal Band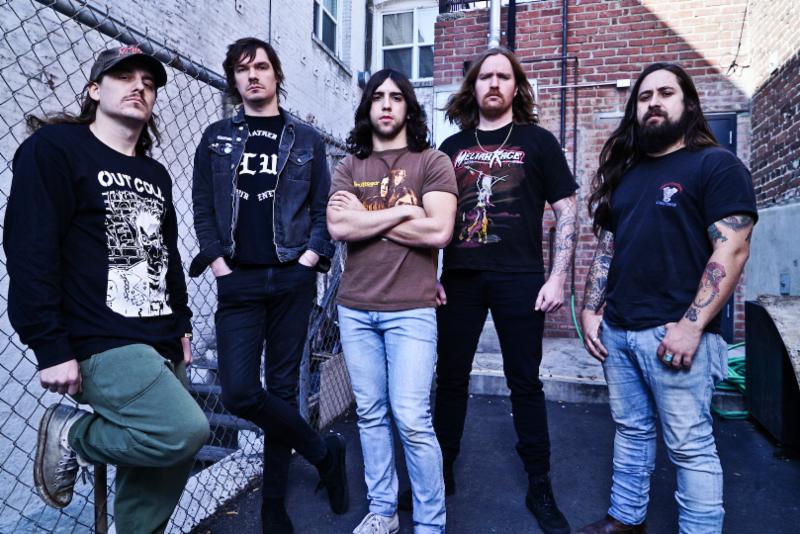 We're running out of Big metal bands. Slayer are taking a final lap in what they're saying is their final tour (or tours rather). Black Sabbath hung up their horns back in 2017, though Ozzy keeps going (though he too could retire from solo touring). Judas Priest is still going—and still awesome—but with very few members of their classic lineup in the caravan. And Metallica, well despite Beto O'Rourke's enthusiasm for the band, they just haven't released a good album in a long time. Though I imagine they've probably got quite a few more laps around the planet still in the tank, their best material at their disposal or not.
This got me thinking about the next generation of Big metal bands. There have certainly been a few generations in between—the '90s brought about the rise of nu-metal (which outside of Deftones, I'm not a fan of) as well as Tool, who have been covered endlessly for the past decade about an album that may or may not ever surface. And a handful of bands from the past 20 years have made their way to the upper echelons, including Ghost—whose campy shtick makes them a love-or-hate proposition (I'm more love than hate myself)—and Mastodon, whose Emperor of Sand was one of the best selling metal albums of 2017, but still not enough to compete with 40-year-old Metallica and AC/DC albums.
That last fact is enough to question whether or not a new Big metal band is even possible in this age. Headbanger's Ball isn't a thing anymore, and Liquid Metal moves the dial to some degree, but what band could possibly bridge the divide between metal lifers and a more mainstream audience. One clue might be found on festival lineup posters. The Exit 111 festival in Tennessee recently announced its lineup of acts for 2019, most of which are legacy bands that even exclusively casual heavy music listeners would know: Guns 'n' Roses, Def Leppard, Lynyrd Skynyrd (there's also a picture of the Grim Reaper on a motorcycle, just to drive home the biker angle). And on top of that, there are the two newer bands I mentioned who have made an impressive showing: Ghost and Mastodon. Lower down the lineup, though, there are some intriguing names, ones that I could easily see making the ascent toward a more mainstream presence. One is Power Trip. As it is, they've already toured with some pretty big bands, including Big Four legends Anthrax, and who have seen their venue sizes essentially quadruple since releasing 2017's Nightmare Logic. They're well on their way, and they're an easy band to like at that. Elsewhere on the lineup, if lower down, is Astronoid. They're still fairly new, but their new self-titled album has the elements of Mew and Coheed & Cambria that would make them a natural fit for a more "alternative" audience, even if they're ostensibly a metal band.
Another clue might be in the Grammys. Last year's Best Hard Rock or Metal Performance winner was High on Fire, for the title track to their Electric Messiah album. That, of course, rules, but I don't see High on Fire crossing that threshold, even if their audience size likely can keep growing. Yet one of the bands they were up against, Deafheaven, have consistently been attention grabbers, and 2018's Ordinary Corrupt Human Love even showed a penchant for beauty and evolution that suggests an inevitable crossover. Not that they write anything approaching "hits," but who knows what the future holds. Their 2019 tourmates Baroness also received a nomination in 2016, but didn't win. Yet I could easily see a mainstream audience embracing Baroness. With anthems like "Chlorine & Wine," they're just as strong a rock band as a metal one, and their new album's pre-orders seemingly all sold out before I got out of bed on the first day they were available. (For what it's worth, Gold & Grey is a fantastic album, and not by any stroke a "normal" one, but it's got hooks. You better believe it.)
Interestingly, one band I think has some huge potential to make that leap is Zeal & Ardor. They haven't been around for that long, but when I saw them open for Deafheaven and Baroness in March, I was blown away at how stoked everyone was on the band. They have a hook that few other metal bands can claim, that being their use of gospel and spiritual elements in the service of a kind of Satanic slave uprising mythos. They've also already played some pretty big stages, having toured with Prophets of Rage. And some of their songs are pretty damn catchy. They might not be there yet, but my guess is some big labels will be knocking at their door soon enough.
Will any of these bands truly become the Big band that metal seems to be running out of? Hard to say, but it's much harder to judge Bigness these days—if one of the best selling metal albums of the year is under 100,000 copies, that's miles from the kinds of numbers bands like Priest and Maiden did in their heyday. That being said, I'll be interested to see where all of these bands go next, and to see at just what level of fame they'll arrive. Simply seeing some great bands reach a wider audience is a satisfying reward all its own.
The best new metal tracks of April 2019
夢遊病者 (Sleepwalker) – "First Utterance"
夢遊病者 (Sleepwalker) were a late discovery in 2018, but impressed me well enough that I saw fit to included them on my list of the best metal albums of 2018. Naturally, a new track just months later would end up turning my head, and with good reason. The multi-national band (Japan, Russia, U.S.) craft something heavy but expectedly abstract, powerful yet strange. "First Utterance" is a cacophonous noir, as much a gothic, cinematic score as it is a metal song. This isn't conventional hesher fodder, it's a dance of darkness and elegance, noisy and—eventually—an eruption of blistering black metal. But for a full two-thirds of the song, it's a mood-setting piece, one in which the atmosphere is a graceful kind of dread and terror. Sleepwalker are a band for whom commercial breakthrough will likely remain elusive, but whose imaginative approach to heavy music makes them that much more special.
From Ѫ, out April 26 via Sentient Ruin
---
Teleport – "Apothic Flames of Dissolution"
Slovenian death metal outfit Teleport released their album The Expansion on cassette last September, which was impressive enough for them to have the album picked up by Edged Circle this spring. I hadn't heard the album then—let's be honest, few of us did—so this is a second chance at getting to know this impressively technical, weird and inventive band. They can definitely play—that much is apparent from their time-signature shifting rhythms, which owe as much to the sci-fi metal odysseys of Voivod as they do the progressive mayhem of Death. Which is all to say that, yes, they do have an old-school streak in what they do. But it fits in wonderfully alongside the supposedly "old school" minded acts such as Horrendous and Blood Incantation, who are building entirely new galaxies out of the supposedly vintage idea of making songs that have great melodies, hooks and compelling songwriting. So yeah, technically this isn't a new new song, but it's worth a second listen. Or, more accurately, a first.
From The Expansion, out now via Edged Circle
---
Rakta/Deafkids – "Forma Sigilo"
Brazil's Deafkids and Rakta are two of the country's most interesting and exciting bands right now—the latter's Falha Comum being one of my personal favorite albums of the year thus far—and as it turns out they're also tourmates in Europe at the moment. To coincide with that tour, they've released a collaborative single that essentially works as one continuous flow of music, with Rakta's stylistically dominant half bleeding into Deafkids' seamlessly. It's weird. It's psychedelic. It's otherworldly and twisted. And it's fantastic. To call this a "metal" song proper doesn't quite capture the strange blend of styles that it evokes, but around seven and a half minutes into this epic, it reaches a magnificent climax, with Rakta's witchy vocal effects juxtaposed against Deafkids' burly, crusty metal riffs. It's a strange trip, and was released just in time for 4/20 for those who partake. Most importantly it's a reminder that a lot of the best heavy music in the world is being made in places that don't always get the attention afforded stateside locales.
From Forma/Siglo, out now via Nada Nada Discos
---
Big|Brave – "Sibling"
Canadian group Big|Brave are one of my favorite bands that I've had my eyes on over the past few years, and though they're about to release their third album via Southern Lord, following 2017's Ardor, they're still not the nigh household name that a band like Power Trip or Sunn O))) is. But that doesn't mean they shouldn't or even won't be. That being said, their style is a bit more drone-heavy and avant garde (well, not more than Sunn O))) ) and focused on a hypnotic method of repetition. There's something almost industrial about the mechanistic thumps of "Sibling," the first track they've released from their upcoming A Gaze Among Them, and one of their shortest at just over seven minutes. There's a heaviness and a heft to what they do that drives their music—an ominous array of strangely graceful doom. But "Sibling" feels almost like something outside of and apart from metal. Vocalist Robin Wattie has an emotionally gripping vocal approach that makes this song feel more akin to an artist like Emma Ruth Rundle, who's more metal adjacent than properly metal, but still makes heavy and dark music. "Sibling" is a peculiar song but a beautiful one—a crushing that feels more like a coup de grace.
From A Gaze Among Them, out May 10 via Southern Lord
---
Spirit Adrift – "Angel & Abyss"
A while back I wrote about how metal in the '90s—the late '90s in particular—hit a pretty embarrassing nadir. And I stand by that, though it's probably not fair to all the amazing death metal that was released in the early '90s, not to mention the bands that were blowing open metalcore by the end of the decade (Botch, Cave In, The Dillinger Escape Plan). But there's another reason why '90s metal seems so much like a disappointment: The '80s. Frankly, the decade was a phenomenal era for metal. It was the decade. Ozzy, Maiden, Metallica, Slayer, Mercyful Fate, some of Judas Priest's greatest peaks, the rise of death metal, proto black metal, etc. And a good lot of that can be heard in "Angel & Abyss," the mind-blowing epic new track from Spirit Adrift. The band's been gradually ascending toward being one of the best bands in metal right now, and new album Divided by Darkness is the strongest argument for that yet. Considering how strong the early singles "Hear Her" and "Tortured by Time" are, it's really something to hear them pull out this gloomy dirge-turned-ripper featuring over six minutes of stunning metal melodies, mood and intensity, with a hearty tip of the hat to the likes of Ozzy and early thrash. But it feels contemporary, if only because only a modern band would have made the connections between these influences into something this expansive and psychedelic. If anyone is looking for a song of the year candidate with lots of great, massive riffs, well here it is.
From Divided By Darkness, out May 10 via 20 Buck Spin
Piece by piece
The best metal albums of the past month:
Brutus' Nest: This, so far, is my album of the year. It's more post-metal than metal, and maybe more post-hardcore than post-metal, but it's a heavy album that hits hard. It's also a highly melodic album, an atmospheric one, an emotional one and an innovative one. I didn't know this combination of styles, sounds and feelings was exactly what I needed, but here we are. (Sargent House)
Inter Arma's Sulphur English: Inter Arma have done two things to make my year—their ongoing Twitter heckling with Spirit Adrift, and this, their stunning new album. It's on some level exactly what we've come to expect from Inter Arma. It's massive and atmospheric, heavy and psychedelic. But it reveals entirely different aspects to those qualities, whether in the form of harsh death metal sounds or haunting apocalyptic folk. Inter Arma are one of the best bands in metal right now, and somehow just keep getting better. (Relapse)
Noisem's Cease to Exist: Noisem somehow still exists after three fifths of the band decided to bail. That's not unprecedented, but it's still somewhat remarkable. Even more so is the strength of their latest album, one that, had things gone differently, would have been released on high-profile label Relapse with a totally different lineup. It's probably for the best, though, since the band sounds sharpened and hungrier than I would have imagined, ripping their way through death metal and hardcore bursts with equal parts efficiency and viciousness. (20 Buck Spin)
Oozing Wound's High Anxiety: Chicago's Oozing Wound can talk some spectacular trash, but even more than that, they can pull off some spectacular thrash. (Put that blurb on the sticker!) High Anxiety builds on the already impressive foundation of the band's previous albums with a set of noise rock-leaning thrash that's somehow both more abrasive and accessible than anything they've released to date. It rips. (Thrill Jockey)
Waste of Space Orchestra's Syntheosis: I'm increasingly of the opinion that the more psychedelic the metal album, the better. Just go wild—get way the fuck out there into deepest space and see what happens. Waste of Space Orchestra, a collaboration between Finnish bands Oranssi Pazuzu and Dark Buddha Rising, take this concept to a twisted extreme, creating a space opera from dark, heavy, progressive black metal sounds. It's almost a genre unto itself, bearing little resemblance to most metal bands other than the two at the center of it. Put it on, get comfortable, and take a 60-minute journey into a far off realm. (Svart)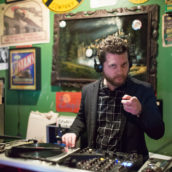 Jeff Terich
Jeff Terich is the founder and editor of Treble. He's been writing about music for 20 years and has been published at American Songwriter, Bandcamp Daily, Reverb, Spin, Stereogum, uDiscoverMusic, VinylMePlease and some others that he's forgetting right now. He's still not tired of it.