SubRosa : More Constant Than the Gods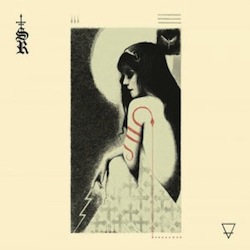 Being a metal band usually means not having to explain that you're a metal band, but anyone with an even abstract knowledge of how wide and deep that world runs understands that's much easier said than accepted. Salt Lake City's SubRosa surely comprehend the degree to which a metal band that doesn't color within the lines can be. SubRosa are, fairly definitively, a metal band, though by no means a conventional one — of the five musicians in the group, two play violin, and there's a heavy layer of gothic atmosphere that colors their work. Vocalist Rebecca Vernon said in a Decibel interview that audiences "don't always know how to take us," noting that the band was named "Best Gothic/Darkwave Band" in a City Weekly survey once. That's not entirely wrong, of course, though it does overlook one important thing: SubRosa is a metal band.
On More Constant Than the Gods, the band's second album on Profound Lore, it takes a while before metal even becomes part of the conversation. Fourteen-minute opening track "The Usher" begins quietly and softly, a mournful dirge of slight, gentle movements. Vernon's guitar quietly rings beneath the aching, beautiful cries of violin — there's not a drop-C riff to be detected among its sparse, snowy landscape… until the 3:17 mark, when the distortion comes on, the drums break through the snowbank and the track turns from funereal ballad to soaring, metal epic. That should clear up any confusion, right?
Probably not, but that's OK. In fact, the curious, blurry space that SubRosa occupies is one of the qualities that make their particular brand of doom metal so fun to listen to. And yes, if you have to ask, doom metal can be, and is, very fun in the right hands. In the case of SubRosa, it's more of a textural approach than a strict adherence to genre rules. They play heavy and epic — four of the six tracks on More Constant Than the Gods are longer than 10 minutes apiece — but that's rarely the focus. Each of the tracks here are built around powerful melodies and ornate, gothic arrangements — arrangements that just happen to be anchored by ground-shattering riffs and slow-moving, hammer-of-Thor drums.
Juxtaposed against "The Usher," second track "Ghosts of a Dead Empire" makes its slow creep into more conventional doom territory, its thick, meaty riffs propelling the 11-minute beast toward gradually more eerie atmospheric realms. An even stronger example of their intoxicating blend, with added emotional heft, is "Cosey Mo," a hook-filled stunner of a song based on Nick Cave's novel And The Ass Saw the Angel. Over a tapestry of echoing string plucks and thick, sludgy guitar riffs, Vernon moans with an obsessive devotion and desperation, "I will not rest until I've found you, darling," reinforcing their gothic cred. But SubRosa take that commitment to romantic darkness to another soaring level on "Affliction," whose creepy ascending riffs mirror Vernon's tortured cries of "The shadow's haunting me, the way it haunted him…" It's a chills-down-the-spine moment where a less creative band would have settled for a scream-in-your-face moment.
With closing track "No Safe Harbor," SubRosa mirrors the opening of their album by taking the route of grace and elegance as a detour on their way to majesty. Piano and flute engage in an intricate interplay, setting the stage for the gradual addition of more elements — guitar, violin, hammer dulcimer, Mellotron. It's a symphony of sorrow, immense and beautiful, but never ham-handed or overbearing. It moves with precision and care, every crucial element making its way into focus. In fact, were it not for the recurring low drone of a guitar, it would be all too easy to forget that "No Safe Harbor" was performed by a metal band. The tell is SubRosa's incredible way of making even guitarless, drum-free moments feel heavier than earth itself.
Similar Albums:


Pallbearer – Sorrow and Extinction


Neurosis – Honor Found in Decay


Chelsea Wolfe – Pain Is Beauty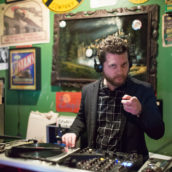 Jeff Terich
Jeff Terich is the founder and editor of Treble. He's been writing about music for 20 years and has been published at American Songwriter, Bandcamp Daily, Reverb, Spin, Stereogum, uDiscoverMusic, VinylMePlease and some others that he's forgetting right now. He's still not tired of it.