The Best Albums of March 2020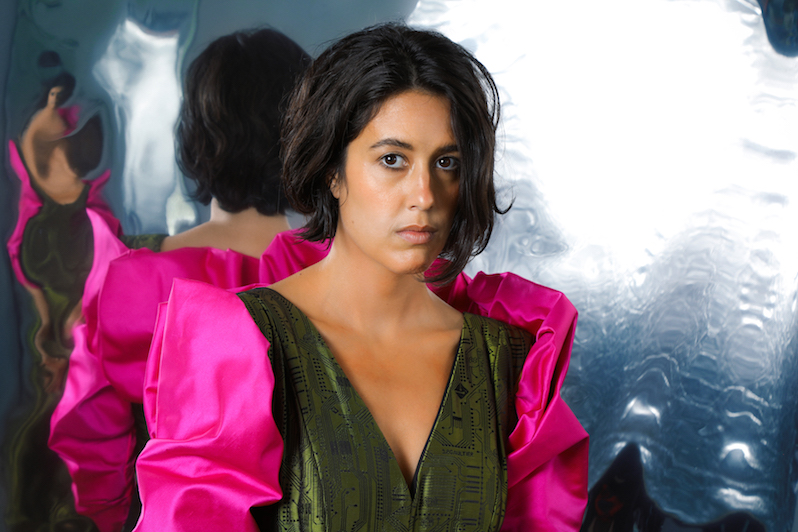 March is just ending now. Feels like it was a year, but no, just the third month of the year finally coming to a close. A global pandemic has upended everything, creating a worldwide health crisis, devastating economies and turning us all into hermits as a means of survival. It's been…challenging. But we soldier on, and music has helped us to endure. Since we've finally reached one milestone in the midst of this terrifying new reality, let's celebrate it by highlighting 11 of our favorite new records, from jazz musicians making experimental techno, to punks going post-industrial, to some great power-pop, black metal and more. Here are our favorite albums of March.
Gerald Cleaver – Signs
(577)
Jazz drummer Gerald Cleaver has a lot of albums to his name, a lot of collaborations, and a lot of intense free-improvisation to get caught up in. But Signs isn't free jazz, nor does it feature any drums or collaborators. An album created solely by Cleaver, synthesizers and samplers, it's seemingly completely disconnected from the kind of music one might expect from him. And yet, there's an unpredictability, a groove, and a sense of adventure here that's true to the spirit of his past works, if not specifically this kind of sound. Inspired by his home city of Detroit's background in techno, Signs has a pulse, but it's an erratic one, more Aphex Twin than Derrick May, which makes this more fun in the long run. A straight-up 4/4 series of bangers would have done fine, but instead he took it into various other mind-bending realms. It's electronic music at its weirdest and most wonderful. – Jeff Terich
Half Waif – The Caretaker
(Anti-)
What We Said: With carefully crafted melodies, deeply powerful and  poetic lyrics, and confidence in ensuring that each track does not needlessly overstay its welcome, this is Rose's strongest effort to date. – Brian Roesler
Irreversible Entanglements – Who Sent You?
(International Anthem/Don Giovanni)
What We Said: Though there's tension and sharp social critique in Irreversible Entanglements' music, there's also joy. Giving a shit isn't just about knowing where to direct your frustration, but also in knowing the importance of celebration. – Jeff Terich
Malokarpatan – Krupinské ohne
(Invictus)
Malokarpatan's definition of black metal is one that's either tied to its roots in the 1980s with bands such as Hellhammer and Mercyful Fate, or redefined for a generation to come, but its connection to black metal as its been defined for the past 25 years is loose, to put it liberally. The Slovakian band ultimately harnesses the darkness and grandeur of black metal's most menacing and welds that venomous intensity to a classic, catchy heavy metal approach, one dressed up with intricate and atmospheric folk interludes, eerie snatches of crackling silent film score and other bits of mysterious sonic ephemera. Krupinské ohne is practically psychedelic in how it applies such strange sonic elements in the service of a badass metal record, but it all comes together brilliantly. – Jeff Terich
P.E. – Person
(Wharf Cat)
What We Said: Person is a setting of its own; the not-so-far-off future that feels increasingly more plausible and maybe just a little too close. P.E.'s world is stark but colorful, brutalist yet surreal, and if you give in a little, the music will take you there.
Read our review/Read our feature
Ratboys – Printer's Devil
(Topshelf)
What We Said: These 10 songs hum with energy as they flirt with alt-country and power-pop to delirious effect. – Adam P. Newton
Shabaka and the Ancestors – We Are Sent Here By History
(Impulse!)
What We Said: We Are Sent Here by History is an intense and beautifully spiritual meditation on the end of civilization as we know it. There's no overstating the gravity of a work like this, even if most of it is instrumental. – Jeff Terich
Spectral Lore/Mare Cognitum – Wanderers: Astrology of the Nine
(I, Voidhanger)
What We Said: It's a concept-rich work, exploring the mythology that defines our planetary system, yet it's delivered in such a stunningly cohesive whole that the combined effort outshines two already remarkable halves. – Jeff Terich
U.S. Girls – Heavy Light
(4AD)
What We Said: It feels like more than just an act of conceptual art pop, but lived in and raw, a pale specter in both tonality and message that dances before the listener. – Brian Roesler
Waxahatchee – Saint Cloud
(Merge)
What We Said: To not only know yourself but to accept yourself, mistakes and all, is the kind of wisdom this album exemplifies. – Tyler Dunston
Hilary Woods – Birthmarks
(Sacred Bones)
What We Said: Her evolution into this version of her creative self—one who's fearless, clear in her focus and more than willing to shed some blood—has made the long and mostly quiet period of self-discovery all the more worthwhile. – Jeff Terich
Read our review/Read our feature
---
Support our Site—Subscribe to Our Patreon: Become one of our monthly patrons and help support an independent media resource while gaining access to exclusive content, shirts, playlists, mixtapes and more.