The Feelies : Here Before
I'll admit that I only know The Feelies from countless other blogs and music fans in my circle citing the Hoboken, N.J. band as a go-to influence on indie rock. This is a review I volunteered for out of curiosity, independent of their back catalog-mine were fresh, virgin, objective ears laid upon their reunion/comeback release Here Before. The best thing this album does, when combined with all that previously heaped praise, is make me intensely curious about said back catalog for all the wrong reasons. Here Before positions The Feelies as an older band playing newer music, and sounding very old and tired doing it.
At some point, I also realized I'd heard Here Before before: in the early 1990s, when Luna released a very similar album titled Bewitched. Galaxie 500 were just a few years dead, and Dean Wareham's new outfit put a spit-shine on their Velvet Underground fetish. There was imaginative instrumental introspection, epic and exciting chugging, and quaint and curious lyrical imagery.
This new Feelies album wants to tread on similar ground but instead falls flat. There seems to be a serious gap between the band's jittery post-punk legacy and what sounds here like lukewarm bar rock. I'm left to wonder if the album is a square fit at this new end of The Feelies' creative timeline – a sign of growth and development, however misdirected – or if it's a total detour.
I imagine, no, pray that Here Before's faster songs like "Way Down" and "Time is Right" might at least generate some energy when played live. I'd love to know that the squealing guitars underpinning "When You Know" aren't just a fluke. Yet I'm particularly at a loss to explain lyrics, which are simplistic to a fault. "On and On" is well nigh disastrous, spare percussion and strumming backing words like "How many times / I heard it before / Do it again / Do it some more / Hey na na na." That's demo filler, not material worthy of making the cut for your first album in more than 20 years.
Maybe I wasn't the right choice of critic. Or maybe I was, having not been dragged down by the anchor of fandom. All I can say is that the 46 minutes of Here Before felt like twice that.
Similar Albums:
The Velvet Underground – The Velvet Underground & Nico
Luna – Bewitched
The Kinks – The Village Green Preservation Society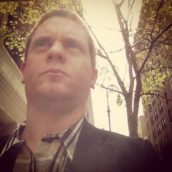 Adam Blyweiss
Adam Blyweiss is associate editor of Treble. A graphic designer and design teacher by trade, Adam has written about music since his 1990s college days and been published at MXDWN and e|i magazine. Based in Philadelphia, Adam has also DJ'd for terrestrial and streaming radio from WXPN and WKDU.