The Smiths: The Complete Songs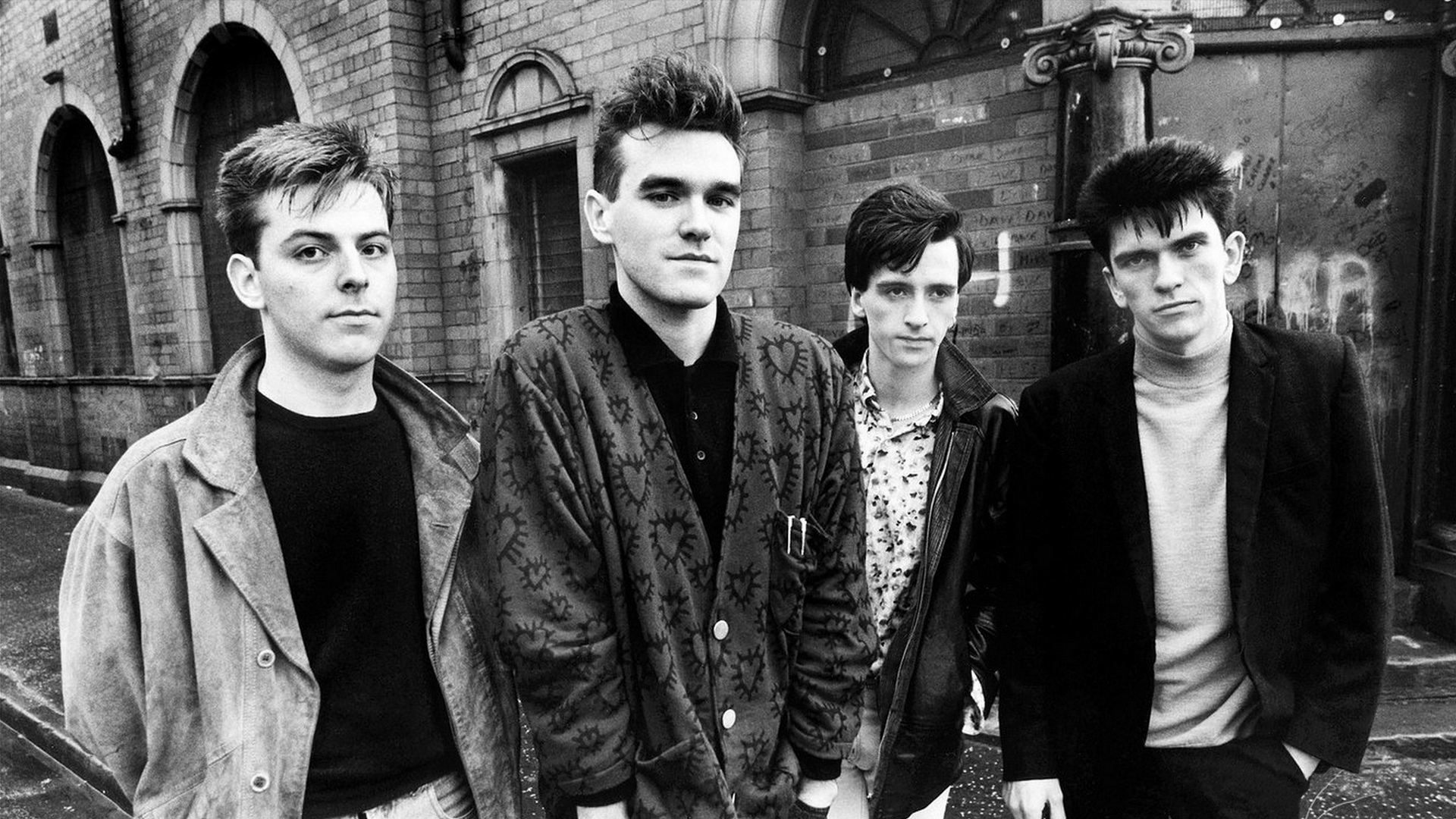 1985: The Songs that Saved Your Life
"How Soon Is Now?"
[Single; found on Meat Is Murder (U.S. edition)]
You'll have to forgive Smiths diehards if they're a little touchy about this song, for reasons that might seem at loggerheads. Some might be upset that this never charted as well as it could have because it was released in formats that split the difference (first as a B-side, then as a compilation track, then as a single on its own a few different ways). Some, meanwhile, might lament that it's often the entry point for people just discovering the group, yet it sounds like almost nothing else they play.
Written and recorded in the same sessions as two other fan favorites, "Please, Please, Please, Let Me Get What I Want" and "William, It Was Really Nothing," guitarist Johnny Marr was inspired by discussions of Elvis Presley and surrounded in the studio by a host of effects boxes and vintage equipment. He spent days with producer John Porter refining and overdubbing tremolos and slide-guitar parts, while drummer Mike Joyce ended up laying down seven minutes of chugging, almost robotic drums.
The results evoke both wobbly Manchester dance grooves and the atmospherics of shoegaze, spare elements spun into a seemingly endless tornado of emotion. "How Soon is Now?" isn't just the pinnacle of The Smiths' catalog, but a touchstone of post-punk, New Wave, and college rock. Yet for as iconic as Morrissey's lyrics are here—spare verses that address and describe debilitating shyness preventing club-night companionship—this song is really defined by the hard work of his instrumentalists. – AB
"Oscillate Wildly"
[B-side, "How Soon Is Now?"]
A pleasing, piano-based instrumental most notable for causing heated comments-section debates about who's actually playing the piano. It's probably not Morrissey. It could be Johnny Marr. But nobody's come out and owned up to it, so just for fun I'm going to start an unfounded rumor that it's Howard Jones. – PP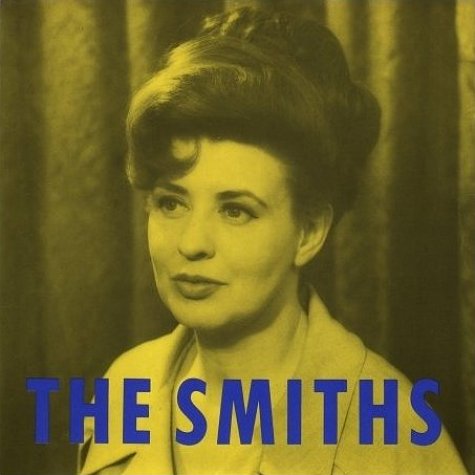 "Shakespeare's Sister"
[Single; Found on Louder Than Bombs]
The Smiths' most madcap single contains one of Morrissey's most hilarious lyrics, "I thought that if you had an acoustic guitar/ It meant that you were a protest singer," all sung over a rocking barroom piano and fistfight guitars that could punch "Sympathy for the Devil" right in the face. Best part? "Shakespeare's Sister," with its Virginia Woolf-inspired title, clocks in at just over two minutes. Why say more if you don't have to? – SC
"What She Said"
[B-side, "Shakespeare's Sister"; found on Meat Is Murder]
I put myself on the business end of some angry scoffs earlier this year by suggesting that the title track of The Smiths' Meat Is Murder is its weakest link. And I get it — really, I do. But putting aside the obvious reasons for my reservations, what much of it comes down to is momentum. Meat Is Murder is, without a doubt, the hardest rocking of The Smiths' four albums, and it seems a shame to just see that high-speed trajectory come to a screeching halt right at the end with the sounds of slaughterhouses.
To hear the band at their highest octane, all cylinders firing, swagger dripping from every gland, cue up "What She Said" — two minutes and 42 seconds of rollicking riffs, punk rock intensity and rockabilly swing. It's not necessarily the best song on Meat Is Murder, but it's easily one of the most fun — as much as it can be for a song that contains the line "I smoke because I'm hoping for an early death/ And I need to cling to something." But such is the moroseness that only Morrissey can deliver. And yet, the furious instrumentation that backs him is the kind of dynamic sound that could only come from a combo as incredible as Marr, Joyce and Rourke. I mean, hearing this song, it's hard not to sympathize with those who would give their last cent to hear the band play on stage again. – JT
"Stretch Out and Wait"
[B-side, "Shakespeare's Sister"; found on Louder Than Bombs]
"God, how sex implores you/ To let yourself lose yourself." It's funny, given Morrissey's reputation — or at least the myth — for being celibate, how people are fucking all the time in Smiths songs. It's generally under unpleasant circumstances or veiled with curious references, but it's there. "Stretch Out and Wait" is, however, as straightforward a song about sexuality as the band ever penned: "All I do know is we're here and it's now." – JT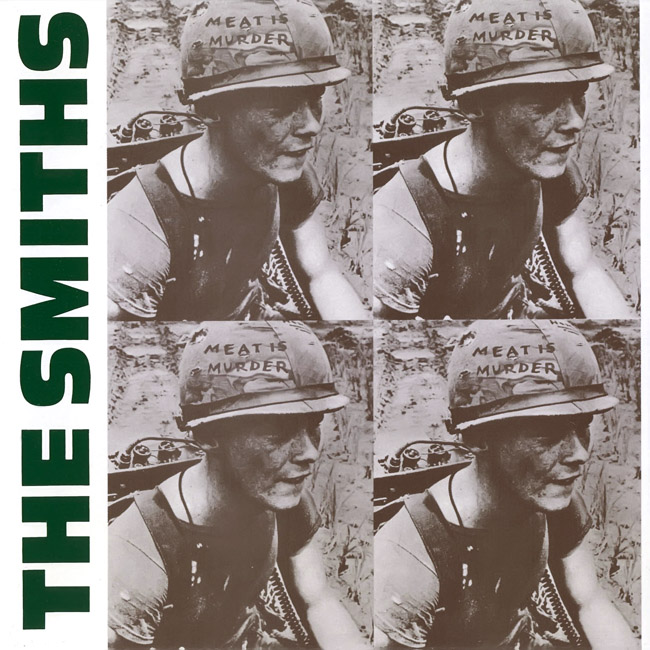 "The Headmaster Ritual"
[found on Meat Is Murder]
Let's all be glad we didn't attend little Mozzer's grade school. Between "The Headmaster Ritual" and "The Teachers Are Afraid of the Pupils," there's enough abuse to last a lifetime, squeezed into relatively short chunks of dark, painful poetry. The groove on "Headmaster Ritual," however, is anything but brutal; ethereal guitar boosted by funky waves of bass. – AK
"Rusholme Ruffians"
[found on Meat Is Murder]
It's a standout on Meat Is Murder but "Rusholme Ruffians" is best represented on the live album, Rank, when the band introduces it with a run through the Elvis Presley hit "(Marie's The Name) His Latest Flame." The song captures the teenage excitement of going out to something fun when you're living in a humdrum town, and then, predictably having the whole thing descend into petty violence. – SC
"I Want the One I Can't Have"
[found on Meat Is Murder]
Fan fiction with actual heft. Morrissey's fascination with James Dean is well-documented, especially by himself, and the unattainable love object of this song acts out with every last ounce of Jim Stark's misdirected rage. Really at that age it could be anything, but Moz is devilish enough to suggest that his target is suffering the slings of lying to himself about who he is, in terms of potential partnerships. ("On the day that your mentality/Decides to catch up to your biology/Come 'round"). The singer's enchanted by his misdeeds like killing a policeman as a teenager, but thinks he could benefit from perhaps partaking in the other torrid indulgence of the proletariat: "A double bed and a stalwart lover for sure/These are the riches of the poor." He finally suggests they clandestinely meet by the railway station, because what's more romantic than a train? – PP
"That Joke Isn't Funny Anymore"
[found on Meat Is Murder]
The Smiths didn't do psychedelia — not really. But they did dabble here and there, taking the deepest plunge in this stunning centerpiece to Meat Is Murder. By the standards of The Smiths, it's a remarkably weird song. It's simultaneously heavy and weightless, dense and diaphanous. The band sounds as if they're swimming through layers of sound rather than creating them, and it's a revelation. Only "How Soon Is Now?" is comparable, and really, that's on a plane of its own.
Tripped out as it gets, though, "That Joke Isn't Funny Anymore" is lyrically introspective rather than outright hallucinatory. Just because Morrissey never used the word "schadenfreude" in any of his songs (that I know of) doesn't mean he doesn't know the meaning, and in this instance at least, he doesn't much care for it. "It's too close to home and it's too near the bone." But things quickly take an ironic twist, as he sings, "It was dark as I drove the point home/ And on cold leather seats/ Well, it suddenly struck me/ I just might die, with a smile on my face after all." If only we knew what has him so tickled — his own mortality, or an off-camera pratfall? – JT
"Nowhere Fast"
[found on Meat Is Murder]
"Nowhere Fast" chugs train-like into the depths of Thatcher's unspoken program of desensitizing the impoverished, not to mention the upper crust's demonizing them. ("The poor and the needy are selfish and greedy on her terms" — didn't know you were a Smiths guy, Roger Ailes of Fox News!) Discreetly tucked away on Meat Is Murder, it's nevertheless a great example of how Morrissey's angst is explicitly borne from social and political factors as much as any issues of self-identification he may be parsing. Which he admits is an argument he can't hear right now: "If the day came when I felt a natural emotion/I'd get such a shock I'd probably jump into the ocean." And knowing how some people think ocean rescue is a luxury and not a right, Maggie wouldn't even let the Royal Navy save him. God, she was such a witch. – PP
"Well I Wonder"
[found on Meat Is Murder]
Simple, beautiful, "Well I Wonder" is a Smiths song about unrequited love. Morrissey's plaintive cries find him wondering if his past love hears him in their sleep and sees him while they pass each other on the street. The dejection runs so deep that Morrissey doesn't even hope to get back together; his main plea is that his beloved simply "keep [him] in mind." It's a bit of an odd concern, but one that's fitting for an artist whose career depended on lovingly occupying a space in his fans' minds. And as long as he's in their thoughts the love is there, even without physical affirmation. – DG
"Barbarism Begins At Home"
[found on Meat Is Murder]
Mike Joyce once told a story of how "Barbarism Begins at Home" came about via a shambolic, drunken set opening for The Fall which ended up turning into a lengthy (17-minute!) recitation of this track's disco grooves. And apparently, Morrissey, drunk on red wine, was the one who wouldn't let it end!
But you know what? I kind of don't want it to end either. Not counting bonus track "How Soon Is Now?", it's tied with opening track "The Headmaster Ritual" as the finest song on Meat Is Murder, and if you lopped off the title track, they'd make perfect bookends. Thematically, they're sort of a perfect pair as well — "Headmaster" an indictment of brutal discipline in the schoolhouse, and this, a harsh look at corporal punishment complete with whip-crack effects ("A crack on the head is what you get for not asking/ A crack on the head is what you get for asking"). So, in this case, it might be the greatest penultimate track ever, a six-minute dive into the funkiest dance rhythm The Smiths ever funked. – JT
"Meat Is Murder"
[found on Meat Is Murder]
To be clear, there's nothing wrong with the virtues of vegetarianism; in fact it's a noble cause when approached with an open mind. But, early in his career, Morrissey gained an (unsurprising) reputation for being aggressively forceful with his dietary (and other) beliefs. In one corner, there was the way he refused to let his band mates — not vegetarians — be seen in public eating meat. In the other, there's "Meat Is Murder" a preachy droner of a tune that ends an otherwise blissfully bittersweet album with a spooky sound collage of crooning farm animals and buzzing meat grinders. C'mon, Moz, I'm trying to eat here. – AK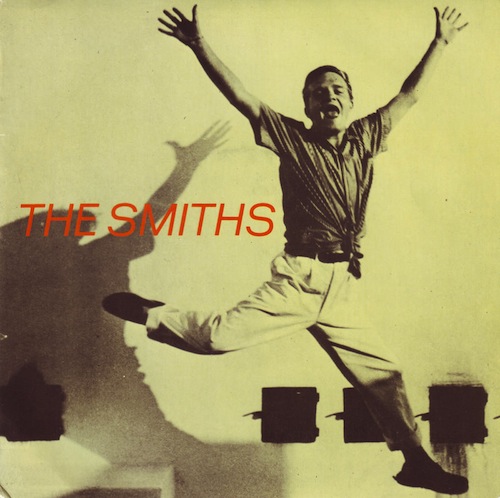 "The Boy With the Thorn In His Side"
[Single; Found on The Queen Is Dead]
Don't let the cheery melody and synthesized strings fool you; this is simply the prettiest 'fuck you' punk anthem ever written. 'The boy' here happens to be The Smiths themselves, while 'the thorn' is — of course — the music industry: Labels, critics, DJs and listeners who didn't believe in Moz at the start of his career. The result is a jangly, sing-along jam with the heart and soul of the Sex Pistols' "EMI" — and one of the band's most memorable songs. Bonus points for Morrissey's melancholy scat as the track fades out. – AK
"Asleep"
[B-side, "The Boy With the Thorn In His Side"; found on Louder Than Bombs]
Making its first appearance as a B-side to 'The Boy With The Thorn In His Side," "Asleep" is has increased in stature in recent years, mostly  from its role as the favorite song of the main character in Stephen Chbosky's novel, The Perks of Being A Wallflower. A simple, lonely, piano nocturne about someone not wanting to be alone anymore, it's one of the Smiths' more beautiful songs, drowsily sung by Morrissey. – SC
"Rubber Ring"
[B-side, "The Boy With the Thorn In His Side"; found on Louder Than Bombs]
The Smiths go funk! And really, what a bang-up job they do with it — string section, manic riff spiral and all. Atypical as it might be, though, "Rubber Ring" is the kind of song that speaks to how The Smiths inspired such fanatical devotion. We care about their music, because they're just like us! Sort of; specifically, it's a song about how music can be a personal life preserver (think about the title). Morrissey sings, "Don't forget the songs that made you cry/ And the songs that saved your life… they're the only ones that ever stood by you." It's easy to understand the impact of music, but it's far more complicated to create music that leaves an impact. – JT