There's really no such thing as a bad year for music. At the time, maybe 2007 seemed better than 2006, but in retrospect, the music of 2006 has aged splendidly. Judging the merits of any given year's musical output mostly comes down to what you're listening to and how much of it—the more you hear, the more good music you're likely to hear. It's not like it's the year's fault if the output is underwhelming. Nonetheless, here we are, 2009 fading fast, and our poll of its best music tallied. Verdict: fantastic year for music. Offering large chunks of flashy synth pop, new wave divas, veteran rappers, indie art galore and lots of metal. The Best Albums of 2009: Let's go.
---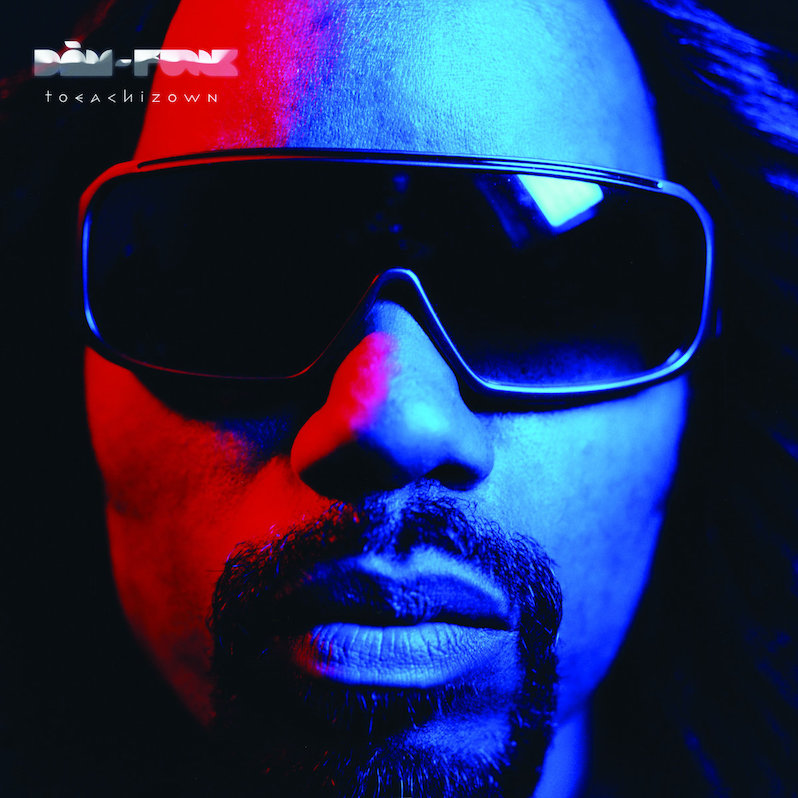 50. Dâm-Funk – Toeachizown
(Stones Throw)
Damon Riddick— Dâm-Funk to his friends—assembled hours of Los Angeles garage-produced music into one of 2009's most fascinating collections. It began as five sprawling installments and ended as, essentially, a double album. It's basically a bunch of found objects, cobbled together on really old equipment while L.A. dirties itself Beck-like in the foreground. All the piecemeal ends up being kind of totally retrofuturistic, remitting the junkiest of gear for sounds that never get old because, to cite a track title, funk goes on and on. – Anthony Strain
Listen/Buy: Bandcamp
---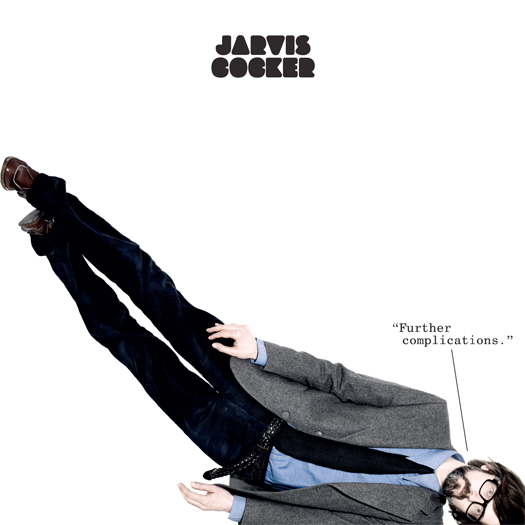 49. Jarvis Cocker – Further Complications
(Rough Trade)
Lock up your daughters, sisters, mothers and nieces, Jarvis Cocker is 46, single and letting it all hang out. The former Pulp frontman let go of any perceived refinement on his second full-length, Further Complications, by teaming up with Steve Albini and hammering out a Stooges-style set of sleazy and lusty rock music. While the pairing isn't the most obvious that comes to mind, it's a wonder it didn't happen sooner. The raw, raucous side of this Sheffield troubadour is the most inspired and energized he's sounded in years, and as such turns out some of his best work in some time as well, from the saxophone paranoia of "Homewrecker!" to the sensual allure of "You're In My Eyes (Discosong)" and the manic "Caucasian Blues," wherein the latter finds Jarvis dispenses some, erm, advice: "I'll tell you what it's all about/ you find a good woman, and you fuck her till your hair falls out." No, this is hardcore. – Jeff Terich
Listen/Buy: Bandcamp | Amazon (vinyl)
---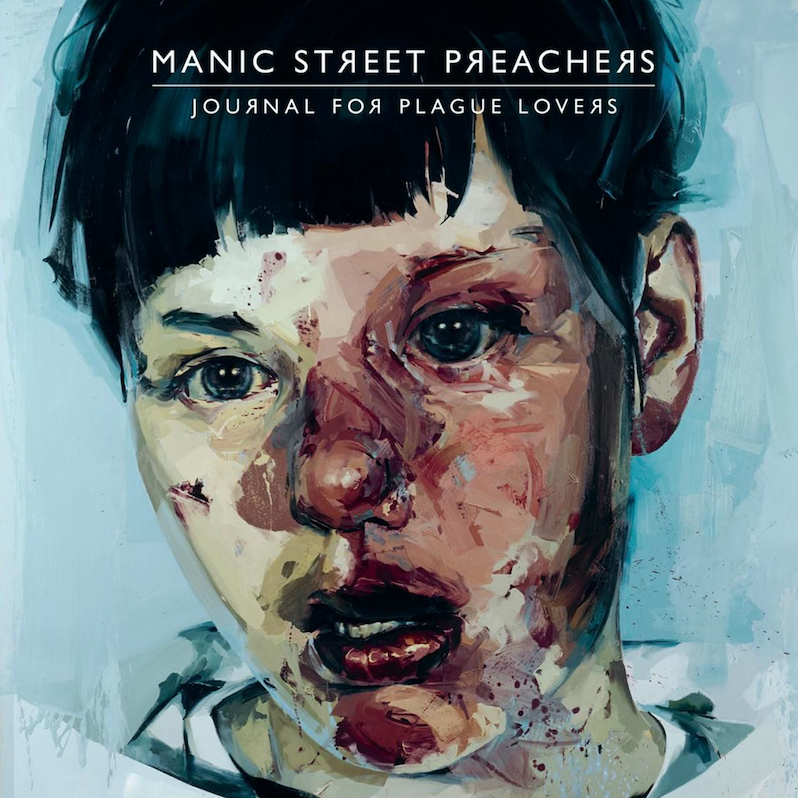 48. Manic Street Preachers – Journal for Plague Lovers
(Columbia)
Though certainly lacking in the lightning aggression of The Holy Bible, Journal for Plague Lovers' tone, though by no means softer, is appropriately reflective and world weary. Whereas The Holy Bible was the storming of the trenches, Journal is the shell shock amid the no man's land, barbed-wire cuts, gas fumes and shrapnel covering the flesh and mind in a new cloth. Steve Albini's spare production coupled with the bizarre anguish and rage of Edward's lyrics (often written before the music even when he was still in the band) brings about the grotesque spirit of every voluminous riff James Dean Bradfield can fit into Edward's verbose phrases, but also allows the more melodic aspects stand on their own merits. Edwards' lyrics, this time given to some editing by once co- but now sole lyricist Nicky Wire (who contributed no words of his own this time around), are things to be admired. In a time in which the likes of Pete Wentz and various emo acts do their damndest to turn a memorable phrase, Edwards manages to meet their clever asshole with articulate aphorist. – Chris Morgan
Listen: Spotify
---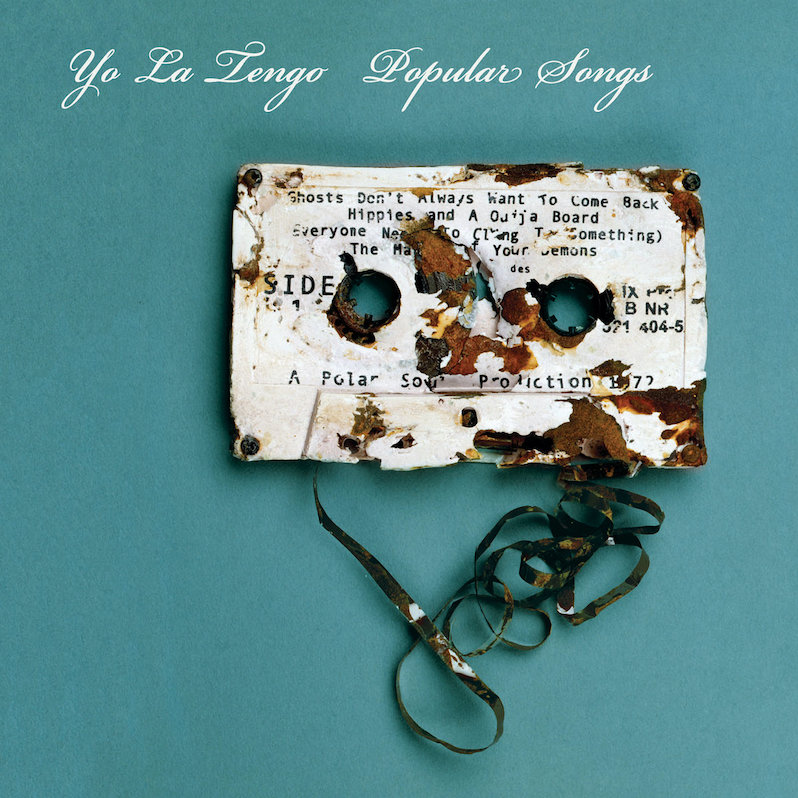 47. Yo La Tengo – Popular Songs
(Matador)
After 25 years together, would it now be appropriate to call Hoboken's own Yo La Tengo elder statesmen (and woman)? Their albums are so consistently good that it's a given that I'll be picking up a copy with each new release. Popular Songs sees the trio fine-tuning their eclectic sound—everything from funk to '60s fuzz pop to noisy epics, they're all here. There aren't any huge shockers here – no massive game changers in the Yo La Tengo oeuvre but at this point in their career, that's not even the point anymore. What is the point is to make great music that is singularly Yo La Tengo, and Popular Songs more than fills that requirement. – Jackie Im
Listen/Buy: Bandcamp | Amazon (vinyl)
---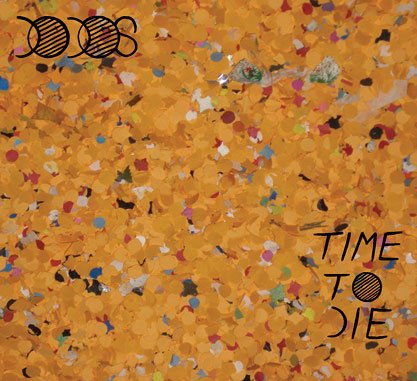 46. The Dodos – Time to Die
(Frenchkiss)
When comparing The Dodos' Time to Die to 2008's Visiter, one can't help but hear the impact of Phil Ek. The difference in production is stunning – this is not to say that any one is better than the other, but it does point to an interesting shift in the Dodos' sound. Adding vibraphonist/percussionist Keaton Snyder, Time to Die sounds fuller, warmer and more epic, as embodied in haunting opener "Small Deaths." The sharp contrasts of Visiter are rounded out here and I'll admit, there were times when I missed it. But no matter how big the budget or who the producer is, the singular charms of the Dodos remain. Idiosyncratic, complex and still amazingly frenetic, Time to Die only enhances the best parts of the Dodos' sound. – Jackie Im
Listen: Spotify
---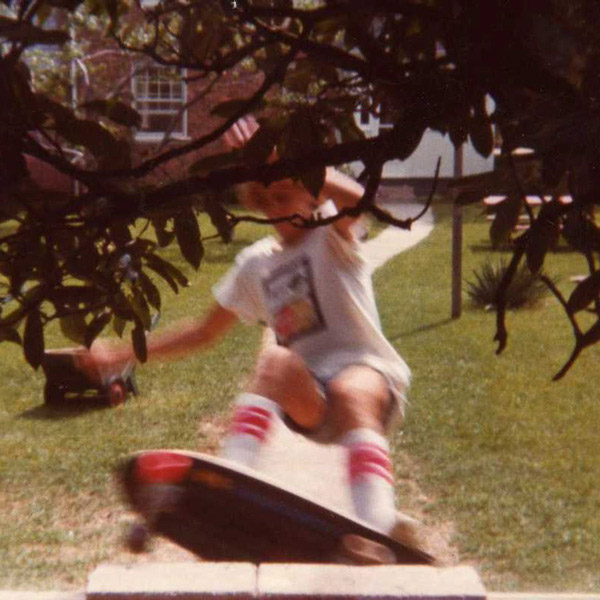 45. Wavves – Wavvves
(Fat Possum)
Fuzz seems to be a key term lately. From No Age to Times New Viking to Vivian Girls, fuzz has been utilized in so many albums that it's almost starting to become cliché. (On that note, where would us critics be without the word "fuzz?" Chew on that.) San Diego's Wavves does something different with Wavvves. The one-man project by Nathan Williams is all fuzz, distortion and naggingly good harmonies. No-fi rather than lo-fi, Wavvves is self-contained, insular and at times, unsettling – bedroom recording at its very best. Williams' freakout earlier this year at Barcelona's Primavera Sound Festival wasn't the wisest move, but it wasn't terribly surprising either. The tracks on Wavvves are slightly unhinged (see: "Sun Opens My Eyes" or "Goth Girls"), but the melodies are so good that they draw you in repeatedly. Would Wavvves be different had Williams not dove into the loner incantations? Certainly, yet nothing changes the solid hooks and complex noise that makes Wavvves such a fascinating listen. – Jackie Im
Listen/Buy: Bandcamp | Amazon (vinyl)
---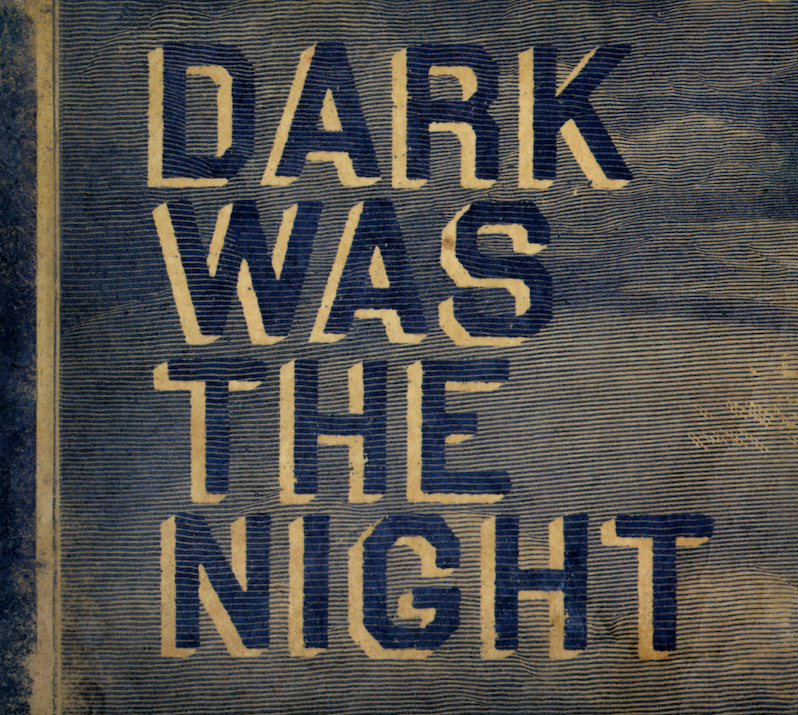 44. Various Artists – Dark Was the Night
(4AD)
It's been nearly 20 years since the Red Hot Foundation began its crusade to fight AIDS with the power of music. I remember vividly picking up the CD of Red, Hot & Blue, the initial compilation / tribute to Cole Porter. Sure, some of those bands aren't names we've heard for a while (Fine Young Cannibals, Neneh Cherry, and Jody Watley, anyone?), but Aztec Camera's version of "Do I Love You?" is still on my iPod playlist. It had been seven years since the foundation had released a compilation album, that being a salute to Fela Kuti, who is amazing, but I'm not quite sure all that many indie kids even know who he is. In other words, the Red Hot Foundation was in dire need of a reboot. They got it in the form of brothers Aaron and Bryce Dessner of the National who produced the double CD, triple album, Dark Was the Night. Named after the famous Blind Willie Johnson song, which found its way into space thanks to the 1977 Voyager spacecraft, this compilation seems like the be-all end-all collection not just for Red Hot, but for indie compilations in general. One look at the track listing, even just on the first disc, gives you a virtual who's who of current indie superstars: The Dirty Projectors, Ben Gibbard, Feist, Bon Iver, Grizzly Bear, the National, Yeasayer, Antony, the Decemberists, Iron & Wine, Sufjan Stevens, and Grizzly Bear and Feist again! Jeezum crow! Then the second disc tries to outdo the first with Spoon, Arcade Fire, My Morning Jacket, New Pornographers, Yo La Tengo, Cat Power, Andrew Bird, Conor Oberst and Kevin Drew. I'm spent. As if it weren't enough that all of these artists contribute new tracks or covers, and that the National, the Decemberists, Spoon and Sufjan share songs that could rank among their best (man, I love "So Far Around the Bend"), you can revel in the fact that the cash you plunk down on this record is going to a great cause. – Terrance Terich
Listen: Spotify
---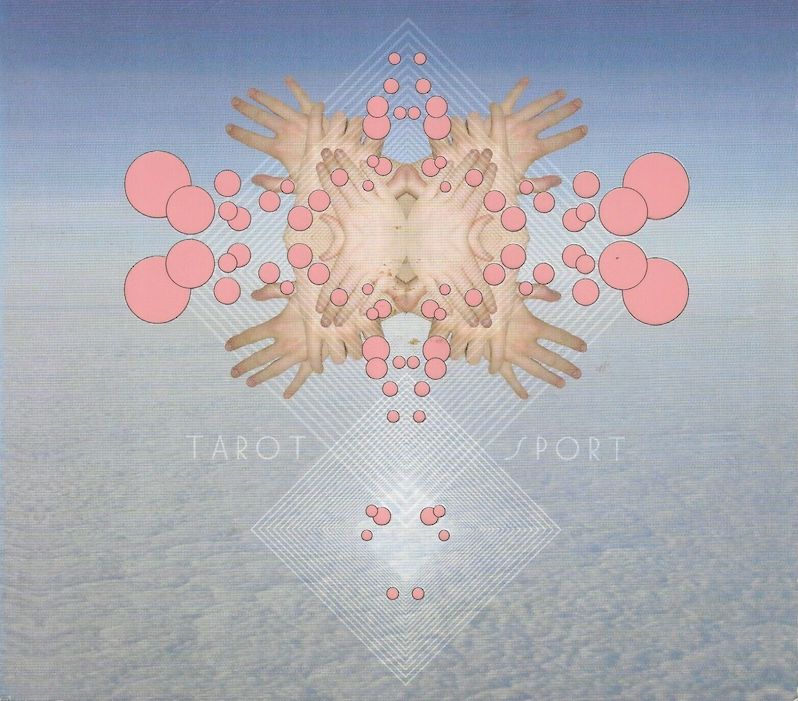 43. Fuck Buttons – Tarot Sport
(ATP)
With Andrew Weatherall on board as producer, it's not really that surprising that Fuck Buttons' sophomore record was as suggestive of any number of artists from the past thirty years of UK dance culture as it was of fellow noise travelers keen on carving out huge blocks of white noise. While extending the sound they developed on their debut—the Fucks still seem just as jived to take listeners on a squall-driven head trip—Tarot Sport also shows the duo flashing some more buoyant and danceable percussion, as on the jaunty, if still euphoria chasing, "Olympians." While most of the tracks still build to skull-splitting crescendos, this time around each is blended with the tracks that bookend it, making for one long, heavy ride that doesn't stop until the feathered serpent lands. – Tyler Parks
Listen: Spotify
---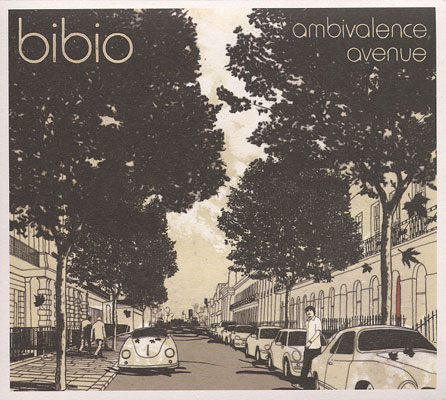 42. Bibio – Ambivalence Avenue
(Warp)
This is one of those records that feels like a career in the making. Since 2004, Stephen Wilkinson has been exploring the ethereal outer reaches of lo-fi electro-acoustic loops as Bibio, but in light of the excellent Ambivalence Avenue, it seems as if all previous works have been pushing toward this moment. Never before has Wilkinson explored such complete songwriting as he does on his debut for Warp Records. Relying less on repetitive loops and spacey ambience, here he effortlessly fuses these elements into a superior, pop-driven, and more vocal-centered context. Still full of lush atmospherics, the resulting blend traverses driving psych-pop, funked-out minimalism, Dilla-esque breakbeats, glitchy electronica, and breezy folk musings, all the while maintaining its own identity. With a wider scope and a bit more focus, Bibio went ahead and made the best album of his career without really sacrificing what made his music interesting in the first place. – Derek Emery
Listen/Buy: Bandcamp | Amazon (vinyl)
---
41. Sunn O))) – Monoliths and Dimensions
(Southern Lord)
A dense and suffocating mass of stygian sludge, creeping at a glacial pace—this singularity has an overwhelming presence in the entirety of Sunn O)))'s catalog. But like Milton's God forming innumerable worlds from the infinite void of Chaos in "Paradise Lost," Stephen O'Malley and Greg Anderson have managed to draw a wide variety of sounds from their infernal drone, all while that drone has remained unchanged, black as ever. Monoliths and Dimensions is the culmination of a decade's worth of experimentation, wherein O'Malley and Anderson have employed a legion of additional musicians to add strings, horns, choirs, and more to their brand of impenetrable sludge. The added orchestration and use of space hasn't dulled Sunn O)))'s soul-crushing intensity—the band is as terrifying as ever. But, as proven by the angelic strains woven throughout "Big Church," or by the celestial ending of "Alice," sometimes staring into the void can be achingly beautiful. – Eric Friedman
Listen/Buy: Bandcamp
---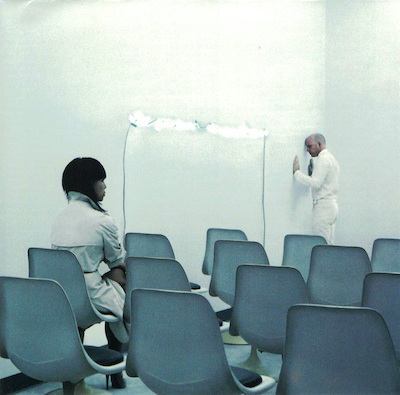 40. The Juan Maclean – The Future Will Come
(DFA)
As titles go "The Future Will Come" was already way more ominous than it might have been and there's no shortage of grim on MacLean's second full-length. The nine-minute odyssey of "Tonight" deteriorates from robotic bass to spanging saloon-like piano that sounds about ready to rip open and shower you with mice. Co-vocalist Nancy Whang carries most of it but at the end it's just MacLean and he's all "I can feel tonight" over and over. It's kind of great. – Anthony Strain
Listen/Buy: Bandcamp | Amazon (vinyl)
---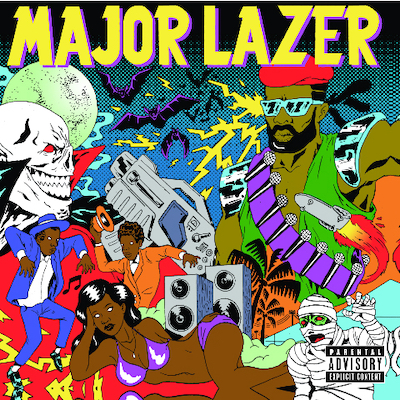 39. Major Lazer – Guns Don't Kill People…Lazers Do
(Downtown)
Following their production work with buzzy artists like M.I.A. and Santigold, a colorful caricature of a dancehall album made perfect sense as the next project for DJs Diplo and Switch. Sharing their stage name with the title character of a rather silly backstory—a one-armed commando with a penchant for fighting the undead and partying until dawn—they use guest appearances from musicians visiting Kingston's Tuff Gong Studios and some crazed viral music videos to form a collage representing a fun, filthy section of the reggae spectrum. – Adam Blyweiss
Listen: Spotify
---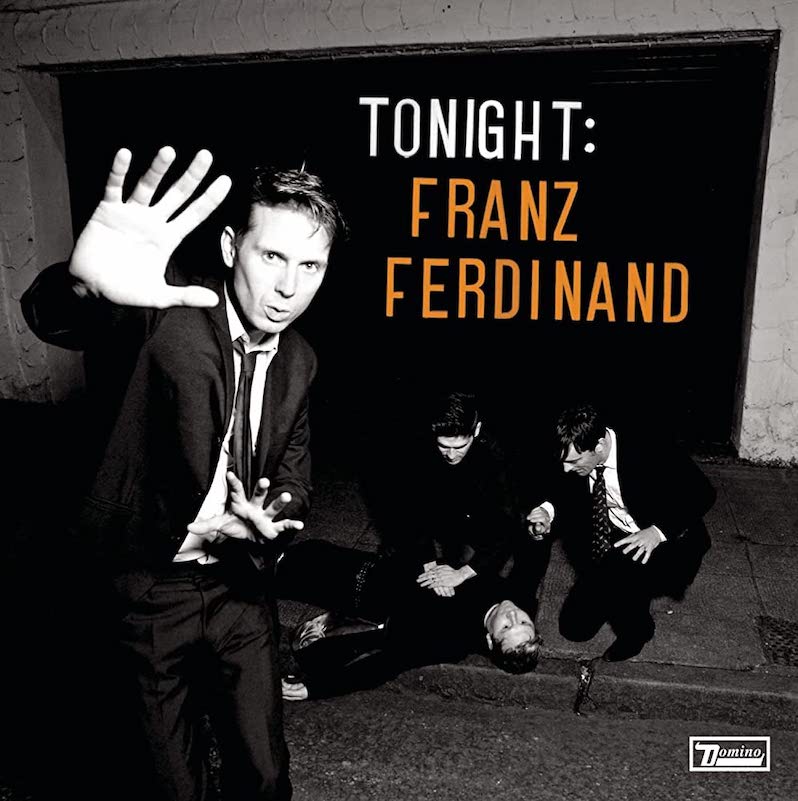 38. Franz Ferdinand – Tonight
(Domino – Epic)
Franz Ferdinand were always sexy in a stylish, rock star kind of way, not to mention Alex Kapranos' tongue-in-cheek but occasionally scandalous lyrics. But on Tonight, it got a lot sexier. Amplifying the more blatantly disco aspects of their sound, Franz turned up the synths, focused on grinding out a rhythm fit for nightclub trysts and made a record that, while thoroughly Ferdinand, just sounded that much more glamorous and, dare I say it, carnal. "Ulysses" slithers with a predatory throb, "No You Girls" is glittery drunken revelry and "What She Came For" has one of the nastiest grooves the band has ever written. Tonight exists in clubs and in bedrooms, at parties and in bars. Play in direct sunlight at your own risk. – Jeff Terich
Listen/Buy: Spotify | Amazon (vinyl)
---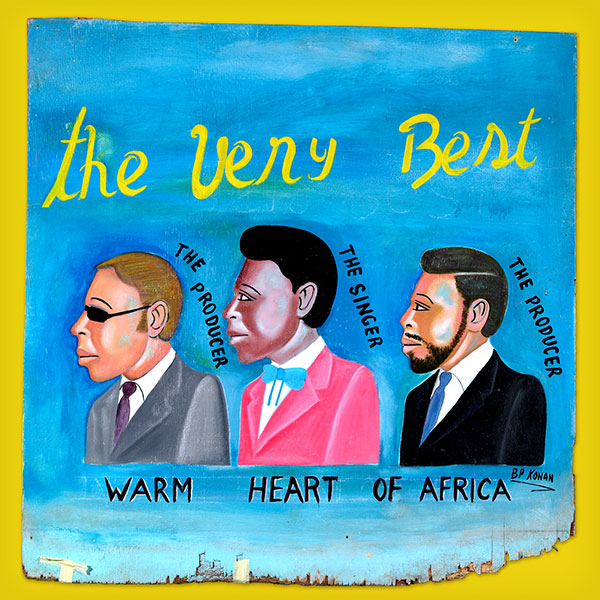 37. The Very Best – Warm Heart of Africa
(Green Owl)
It takes either a pretty large pair or a cherubic sense of enthusiasm (I haven't decided which just yet) for a musical group to call itself The Very Best. That said, the trio comprising production duo Radioclit and Malawian singer Esau Mwamwaya aren't so much about declaring themselves the greatest of all time as they are passing on a feeling of pure euphoria to the listener. On debut full-length Warm Heart of Africa, the trio dishes out a rich and sunny plate of dance jams steeped in African pop music. The beats bounce, the synths explode, and, indecipherable as they may be to Western ears, Mwamwaya's Chichewa-sung lyrics exude pure joy. Having guests like Vampire Weekend's Ezra Koenig and M.I.A. certainly don't hurt their case, but when the group soars into a heavy, rhythmic exercise like "Nsokoto," indie rock headliners need not apply. – Jeff Terich
Listen/Buy: Bandcamp
---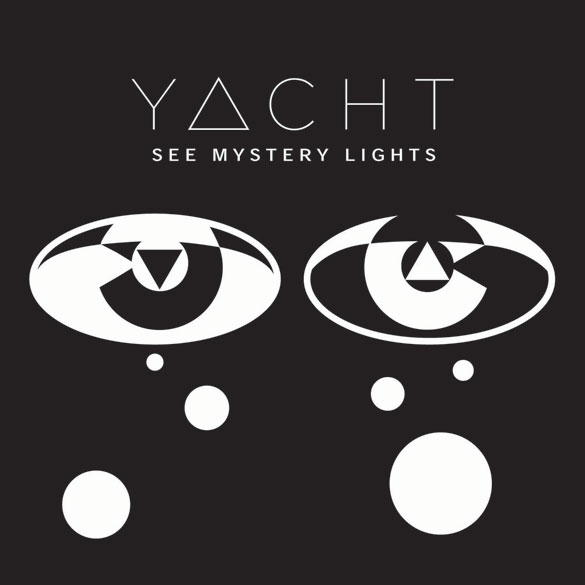 36. YACHT – See Mystery Lights
(DFA)
Performance art got to be a thing in 2009; Lady Gaga broke the glass in case of emergency and James Franco's still down on the floor picking up the pieces. Billy Corgan and Jessica Simpson barely rate. But Jona Bechtolt, man, he's been doing it for how long? And now he's got a writer and all-out Barbarella with him in Yacht and they consider themselves a collective, incorporating anyone who likes them (but not a cult, crucially) and Bechtolt rips off software and doesn't care who knows and their shows are like microwave dynasties and the actual album…well, it's like a Keith Haring figure cut himself shaving and all that came out was Hawaiian Shave-Ice. So many great genre touches never got pushed so far over the top, or sounded like such immense fun. – Anthony Strain
Listen/Buy: Bandcamp
---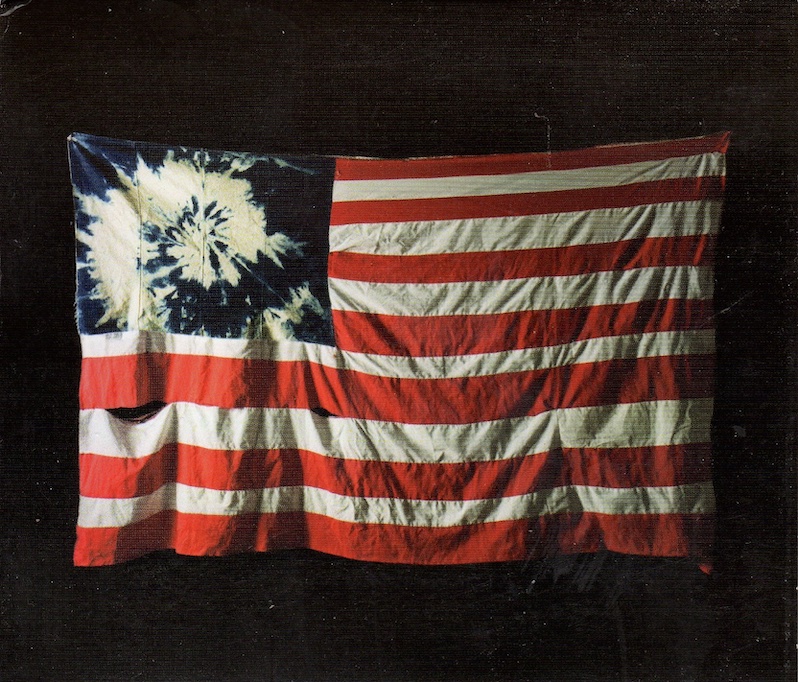 35. Akron/Family – Set 'em Wild, Set 'em Free
(Dead Oceans)
For better or worse, Akron/Family have always been at their best when kept in a state of flux. Their trademark song, "Ed Is a Portal," from 2007's Love Is Simple – and Treble's own #18 track for that year—is nothing if not an example of that. It encompasses both their unabashed enthusiasm for an all-hands-on-deck approach to their songwriting and, in Seth Olinsky's own words when I had the privilege of interviewing the band leader earlier this year, "tendency to be schizophrenic and go in a million directions." While Set 'Em Wild, Set 'Em Free somewhat tempers that rash inhibition to a strange brew of quasi-'70s album rock, it loses none of its inventiveness. From the elastic bass groove and cloy strings of opener "Everyone Is Guilty," to the sporadic free verse of "Gravelly Mountains of the Moon" and serene double-up closers "Sun Will Shine" and "Last Year," Akron/Family are as gloriously sprawling as ever, both as comfortable with their indecision for any one direction as feeling their way through every stray hook and tangential melody—in short, impeccably brilliant and impossible to replicate. – Dustin Allen
Listen/Buy: Bandcamp
---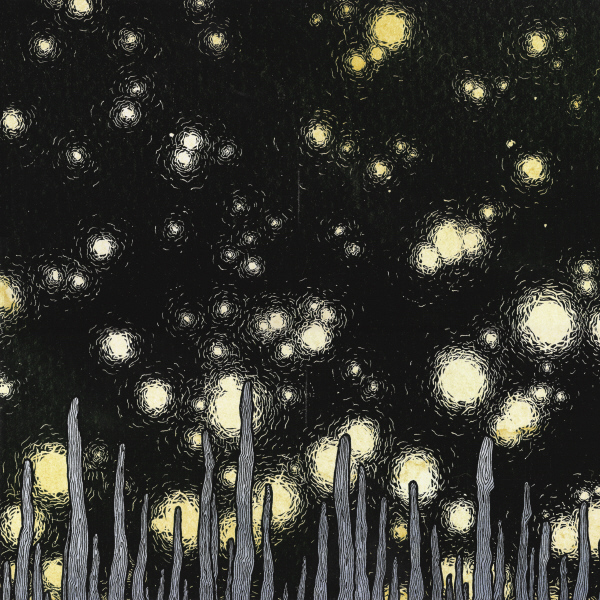 34. Isis – Wavering Radiant
(Ipecac)
One of the weirdest critiques I received this year came in the form of a one-sentence e-mail that read: "Isis isn't heavy." I was a little confused, of course; this is the same Isis we're talking about, right? But the more thought I gave to this dismissal, the more it made sense. To be sure, Isis is a heavy band. But on Wavering Radiant, the group's most accessible work to date, their deeper incorporation of synthesizers and layered instrumental passages often find the Los Angeles-via-Boston metal act approaching weightlessness. Take, for instance, "Ghost Key." That intro billows and vaporizes, graciously teasing for two whole minutes until the guitars come in, incorporating more ominous elements with a measured and disciplined restraint. But at the end of the day, this masterpiece of density and complexity is most certainly heavy. – Jeff Terich
Listen/Buy: Bandcamp
---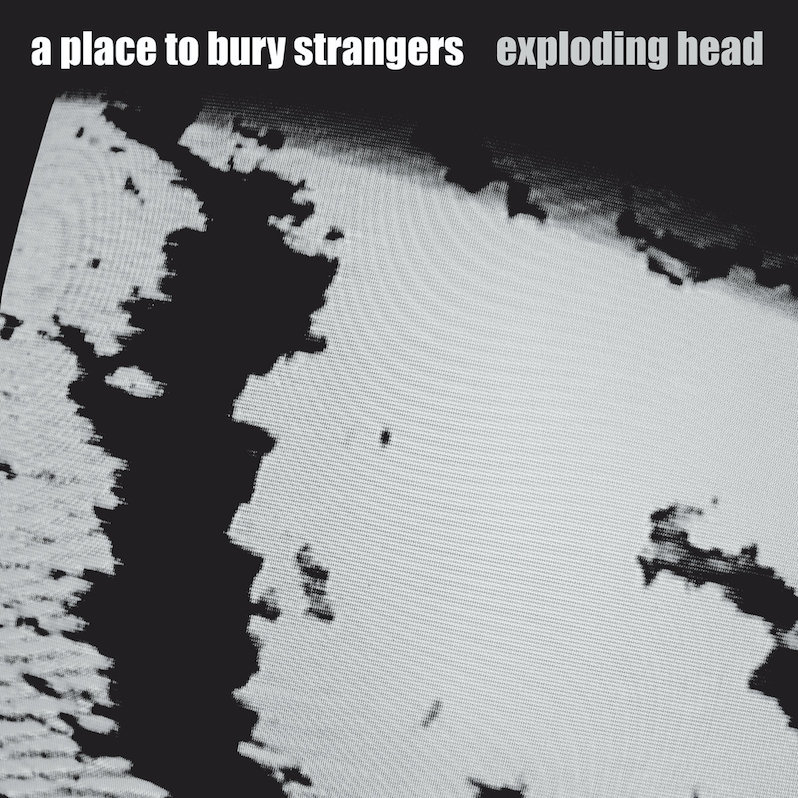 33. A Place to Bury Strangers – Exploding Head
(Mute)
Somewhere on the chronology of psychedelia and shoegaze, it was forgotten that these genres were rooted in and best at building punishing walls of noise that rose and crumbled over suspecting and unsuspecting audiences like the Tower of Babel —just listen to Piper at the Gates of Dawn and The Jesus and Mary Chain's "Upside Down." A Place to Bury Strangers, with their aptly titled Exploding Head, are not lost on this otherwise lost aspect of both sounds. What's perhaps best is that the band has a love for oppressive volume. While their pop structuring leaves more than enough room for compromise, they fill it with yet more noise, more effects; while the rhythm section pounds with robotic consistency and gunshot aggression, Oliver Ackermann's guitar shifts from melody to chaos and back with a long-neglected Dionysian lack of restraint. The end of guitar has been a long time coming, and if it has, at long last, arrived, what better way to carry it out than with a most textured, migraine-inducing self-destruction. – Chris Morgan
Listen/Buy: Bandcamp | Amazon (vinyl)
---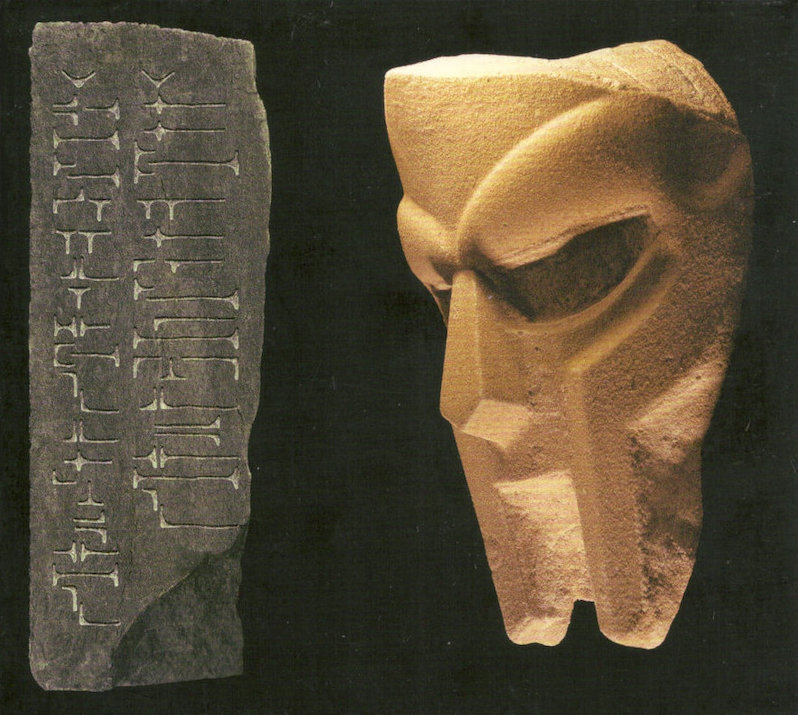 32. DOOM – Born Like This
(Lex)
With the release of a ten-volume set of instrumentals, a collaborative record with Danger Mouse, and classics like Vaudeville Villain, Take Me to Your Leader and Madvillainy, MF DOOM was no doubt one of the most productive and critically acclaimed hip-hop artists through the first half of the 2000s. After an unexplained absence, the masked villain returned this year as simply DOOM with his don't-call-it-a-comeback record Born Like This. On standout "That's That," DOOM acknowledges his absence: "Can it be I stayed away too long? / Did you miss these rhymes when I was gone?", but assures us he's still got what it takes reclaim the throne of weirdo stream-of-consciousness rap: "As you listen to these crazy tracks / Check them stats then you know where I'm at / And that's that." And while this album may lack the same brilliance and consistency as previous opuses, a slew of excellent tracks—"Gazillion Ear," "Ball Skin," "Lightworks," "Cellz," "That's That," for example—decisively save it from mediocrity. In short, Born Like This may not quite measure up to the best works in DOOM's discography, but to his credit, even a substandard offering from DOOM can sit comfortably as one of the year's best. – Derek Emery
Listen/Buy: Bandcamp
---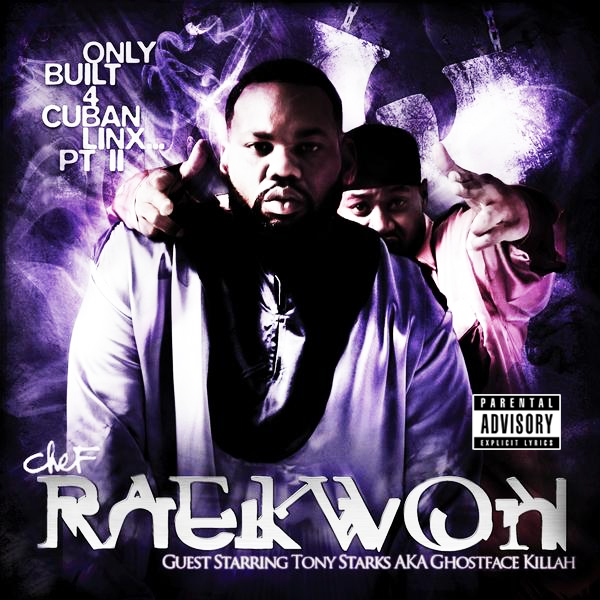 31. Raekwon – Only Built 4 Cuban Linx Pt. II
(IceH20 – EMI)
If you're going to present an album as a sequel to a personal masterpiece and hip-hop landmark, you had best bring your A game, or else the gesture will seem like a lazy attempt at coasting on the artistic achievements of a former effort (I'm looking at you, Jay-Z). Luckily for Rae, all parties involved brought the fire. The Chef's narratives are at their grittiest. The production is impeccable, particularly contributions by RZA and the late J Dilla—the former could be pointed to as the difference between the Cuban Linx albums and the rest of Raekwon's solo work, and the latter is responsible for the standout tracks on an album so good it shouldn't have any. Almost the entire Clan shows up on the album, and the chemistry between Raekwon and Ghostface is as potent as it's ever been. Only Built 4 Cuban Link… Part II is a masterpiece in its own right and, along with Ghost's output this decade, proof that the Wu-Tang Clan are still a force to be reckoned with. – Eric Friedman
Listen: Spotify
---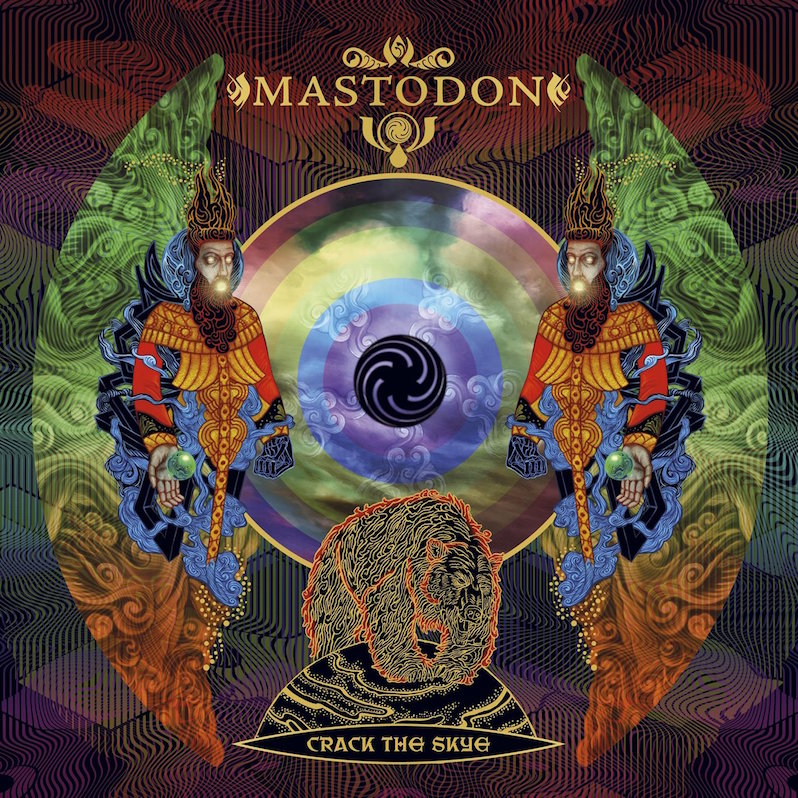 30. Mastodon – Crack the Skye
(Warner Bros.)
In some ways, delving into Crack the Skye is sort of like rediscovering early Metallica all over again. That may sound needlessly reductive to Mastodon die-hards, but hearing the album's four-part, monolithic centerpiece "The Czar," or final act "The Last Baron," one can't help but be reminded of interminable page-turners like "The Call of Ktulu" or "To Live Is To Die." The parallels are limited, though, primarily because Mastodon proves themselves superior at the form than their predecessors, if only for their outright refusal to hand-feed their audience. Criticisms have been thrown at the album's overarching, Byzantine concept – too heavy-handed, ostracizing the listener, whatever – but the truth is, Crack the Skye's tale is so ornate, so indecipherably allegorical that it surely can't be blamed for constricting the weight of the songs themselves. It's as much susceptible to the whims of this ambitious quartet as any rendition of "Moby Dick" or penchant for black-blood power metal. If anything, this hazy landscape served—like Ride the Lightning or … And Justice for All did for Metallica—as a crux for the band's most unabashedly melodic work to date, far more so than the similarly conceptual Leviathan allowed, and yet more reserved than Blood Mountain's full-on-rage could accommodate. Crack the Skye's demons may not be the relentless face-melters that Mastodon is known for, but these linger and creep with mythical force. – Dustin Allen
Listen/Buy: Spotify | Amazon (vinyl)
---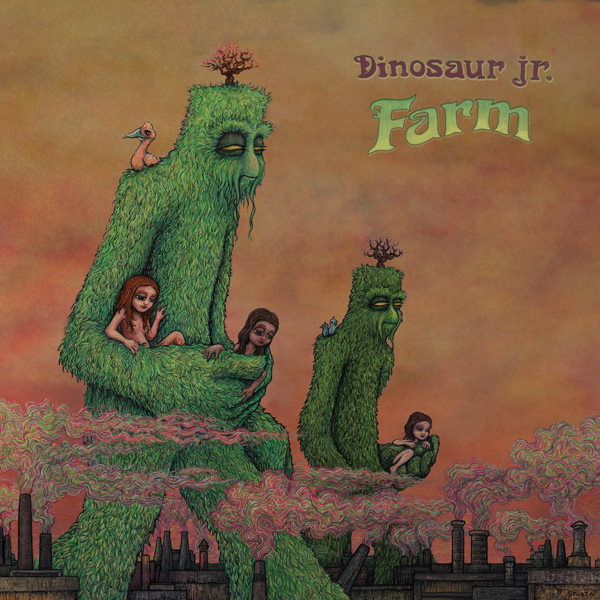 29. Dinosaur Jr. – Farm
(Jagjaguwar)
That a release featuring the original lineup of Dinosaur Jr. hadn't been seen in nearly two decades by the time Beyond hit in 2007 was enough to get every Gen-X romantic craving pure-D rock guitar solos and late-80s slacker throwbacks. But that, with Farm, the trio continues to top themselves with as much grit and relevance as a band seemingly in the prime of youth, is simply rare, if not unheard of. This reunion was not one to capitalize on flighty alt-rock nostalgia as the surge of reissues preceding it might point to. These guys really had something together, realized it even if a little late, and humbly buried the hatchet in order to make some amazing music together. Maybe the prolonged intermission allowed a wealth of worthy material to collect dormant, which could only be tapped into with this exact lineup, or maybe there's just something to this whole chemistry thing after all. Either way, Farm is the stellar culmination of that specific spark and, whatever detours were taken to get here, it's clear Dinosaur Jr. shouldn't ever be heard any other way. – Dustin Allen
Listen/Buy: Bandcamp
---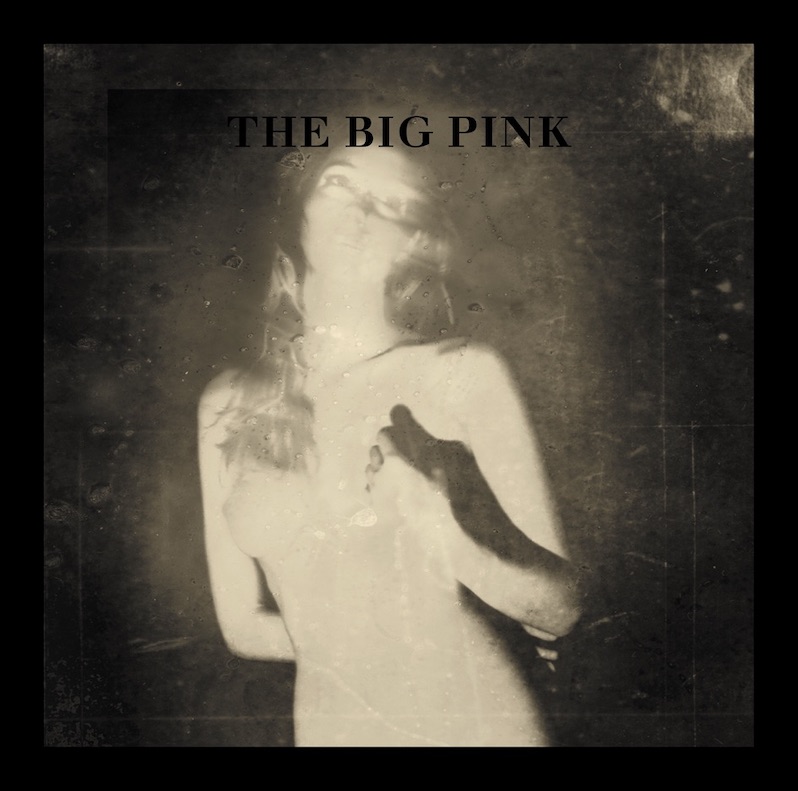 28. The Big Pink – A Brief History of Love
(4AD)
The buzz on this duo most likely comes from their ability to channel some of Britain's greatest and longest-dormant alt-rock acts—Blur, Suede, The Stone Roses, The Jesus and Mary Chain, My Bloody Valentine. Normally that M.O. would be a red flag for mere derivation, but it's frankly impossible to ignore this album's standout moments of distorted electronics ("Velvet"), pop that's part anthem and part kiss-off ("Count Backwards from Ten"), or perfect hybrids of all of the above ("Dominos"). – Adam Blyweiss
Listen: Spotify
---
27. Junior Boys – Begone Dull Care
(Domino)
Perhaps the most understated album of the year, Begone Dull Care is as much a study in meticulous sequencing as patient songcraft. Not so much a departure from the Junior Boys' previous two LPs as the album's lukewarm reception would seem to indicate, Jeremy Greenspan's sultry, wet-lipped croon and Matt Didemus' subtle digital textures play as much of a role as they ever have. Admittedly, the final 20 minutes wane somewhat underneath the weight of their chilled gloss, but what separates Begone most from its predecessors is that the first five tracks easily represent the finest run these synth sages have to yet to pull off. From the stray sneaker squeaks and echoed ear pops that circulate through opener "Parallel Lines," or the misleading innuendo behind "Bits & Pieces" sold by way of bittersweet R&B cues, to the supple acoustic intro of "Dull to Pause" and bright digital bursts layered around "Hazel," Begone Dull Care once again proves that Junior Boys are one of the best of their kind. – Dustin Allen
Listen: Spotify
---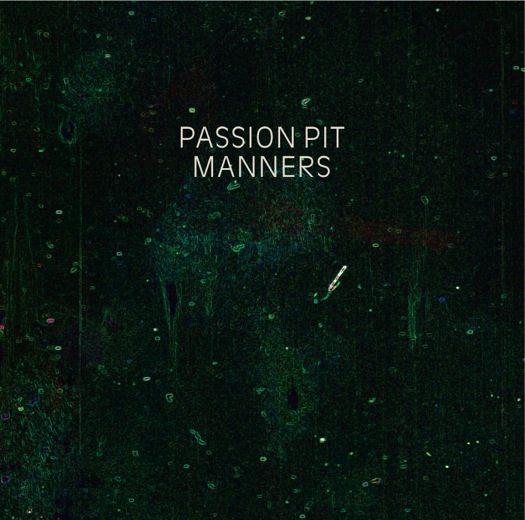 26. Passion Pit – Manners
(Frenchkiss)
As Athena sprung fully formed from the split skull of the Greek god Zeus, Passion Pit and Manners (and the stunning Chunk of Change EP preceding it) bloomed from a Valentine's Day gift of music from one college student to another. With a rickety, cobbled-together charm that places it just outside the last few years of indie-dance, Passion Pit tone down the highfalutin acid-wash of Yeasayer without approaching MGMT's Cliff's Notes on it. While girlfriends come and go, Michael Angelakos and his young Boston crew have stumbled upon a style on Manners that stays strong from start to finish, and that one hopes is built to last beyond the here and now. – Adam Blyweiss
Listen/Buy: Spotify | Amazon (vinyl)
---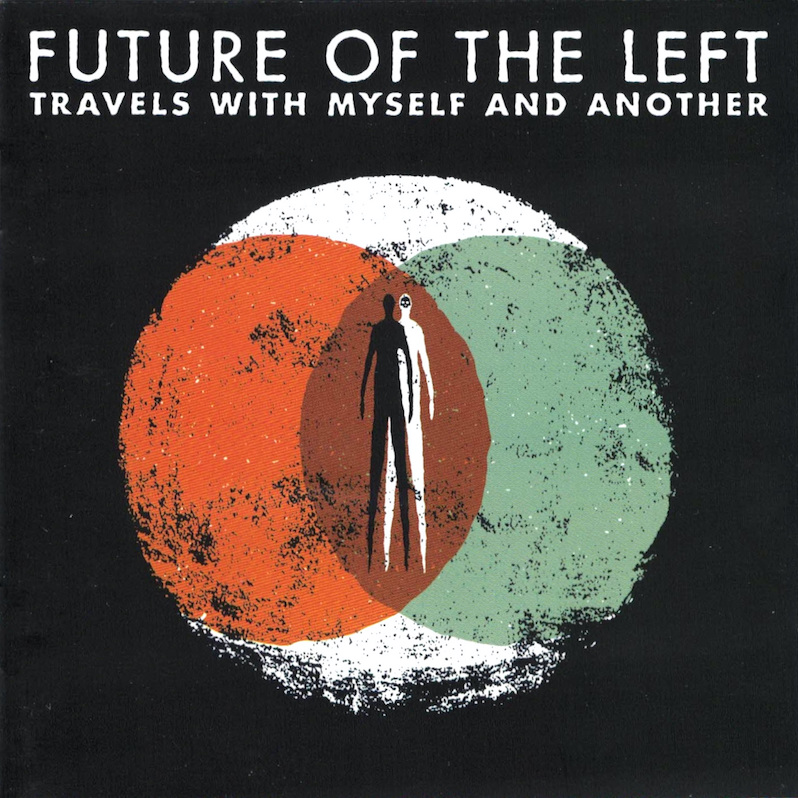 25. Future of the Left – Travels With Myself and Another
(4AD)
If Mclusky was the sharp, pugnacious adolescent, then Future of the Left, bearing 2/3 of the former group, is the acerbic, if somewhat drunk adult armed with a doctorate in Comparitive Literature in addition to that same perpetual bad attitude toward all. There are none too many occasions in which people get to witness well-crafted pop eloquence go hand-in-hand with the most putrid of bile, or at least when one is not in Wales. Kudos alone goes to the band for (a) making the synthesizer bone-breakingly aggressive to the point that it makes an ample understudy for the guitar and (b) creating the most poetic and most rollicking of all opportunities for audience chants: "It doesn't smell like a man/It doesn't taste like a man/But does it fuck like a man?" – Chris Morgan
Listen: Spotify
---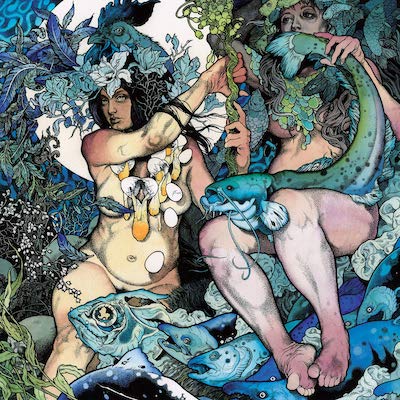 24. Baroness – Blue Record
(Relapse)
Baroness revealed themselves as an innovative and incredible metal band on 2007's Red Album, and that hasn't changed with their sophomore effort, Blue Record. Yet while they've retained the heaviness and epic sound of before, they also prove themselves as one of the greatest rock bands of their time, amplifying hooks and melodies as much as instrumental dazzle and Drop-D sludge. Between a hypnotic series of intricate interludes, the Savannah, Ga., quartet hammers through a magnificent set of songs that balance their adherence to structure as much as it does their thunderous muscle. It takes a talented band to combine Mastodon, Mogwai and Fugazi, and do it well, but it takes a truly unique one to channel those elements into a heroic rock anthem like "A Horse Called Golgotha." – Jeff Terich
Listen/Buy: Bandcamp
---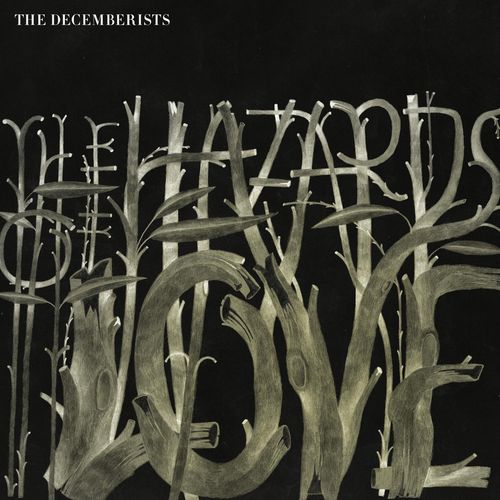 23. The Decemberists – Hazards of Love
(Capitol)
I didn't realize before The Hazards of Love how polarizing the Decemberists would turn out to be. I mean, this is a band that finished first in an NPR listener poll! Wait a minute; I suppose that says everything. When I first heard the album all the way through, it was as if I had just heard the Portrait of the Artist as a Young Man of the indie music world. Here was an album that could be enjoyed on so many different levels! You have your expected chamber pop combined with a literary bent. But this time, you also have a tale told all the way through an entire album, somewhat of a prog conceit, characters played by two amazing singers, with Shara Worden truly shining as the Forest Queen. You have more prominent electric guitars and rock opera theatrics, something a bit daring for Colin Meloy and our band of literati. Frankly, the only things this album was missing was a Kanye West remix and a guest appearance from Jim James. Oh wait, Jim James DID appear on the album. Sorry, Kanye, but your remix would not have been the best of ALL TIME!! In other words, this album blew me away. In fact, I'm surprised it is appearing as low as it is on our list. I really don't understand the backlash. After I heard it, I quickly tweeted that I had heard the best album of the year. A friend of mine, who usually shares my musical tastes quickly responded, "You better not mean that Hazards of Love piece of shit." Whoa. I was dumbfounded. I mean, it wasn't Muse, for Pete's sake. But, I remain steadfast in my opinion and I know many agree with me. I've been meaning to ask my friend, however, because I don't yet know what it's like, how does it feel to be wrong? – Terrance Terich
Listen: Spotify
---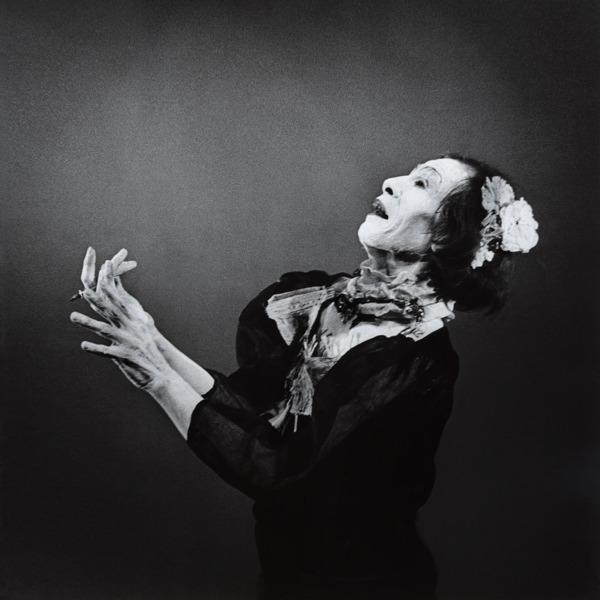 22. Antony and the Johnsons – The Crying Light
(Secretly Canadian)
It seems to be an increasingly remarkable occurrence, in our current era, when an artist is able to construct an identity that stands in stark contrast to those of his or her contemporaries. New York singer, composer, theatrical and visual artist Antony Hegarty should certainly be counted as one of a shrinking number of such artists. The Crying Light, is another devastating work, every piece crafted with staggering grace and care. In this mournful exploration of birth, life, death, nature, identity and the complex interplay between these forces, Antony and the Johnsons instill these arrangements with overwhelming emotion, relying on sparse instrumentation that yields implausibly rich textures and soundscapes. Beyond compositional strength, the emotional depth of The Crying Light is bolstered by Antony's otherworldly vocal performance. At once capable of controlled, trembling warbles, pained croons, and magnificent, chill-inducing caterwauls, Antony's distinctive voice perfects the expressive realization of this record—what other way is there to convey the crushing tragedy of a song like "Another World"? "I need another world, this one's nearly gone / Still have too many dreams, never seen the light / I need another world, a place where I can go" could never sound more sad or beautiful. – Derek Emery
Listen/Buy: Bandcamp
---
21. St. Vincent – Actor
(4AD)
Annie Clark has a talent for making unlikely sounds sit together in, if not harmony, grudging symbiosis. The deft flights of beauty are traversed by her very idiosyncratically charming method of brutalizing a guitar. Actor places her taste for mechanical noise on the same plane as her taste for luminous songcraft, resulting in a record with any number of twists and turns, drawing in and softening up listeners only to brush them back abrasively a moment or two later. Standout tracks like "Save Me from What I Want" and "Just the Same but Brand New" find her employing a lyrical prowess suggestive of Aimee Mann's most playful and poignant word games, while building up the kind of intricately conjured atmospheres that Björk inhabited a decade ago. Elsewhere, she nails down an indie rock sound that obscures its made-on date, reveling in quirky surprises while pondering the culs-de-sac of human relationships, the elusiveness of knowing "well enough" the intentions behind the actions of those with whom we are closest. – Tyler Parks
Listen/Buy: Spotify | Turntable Lab (vinyl)
---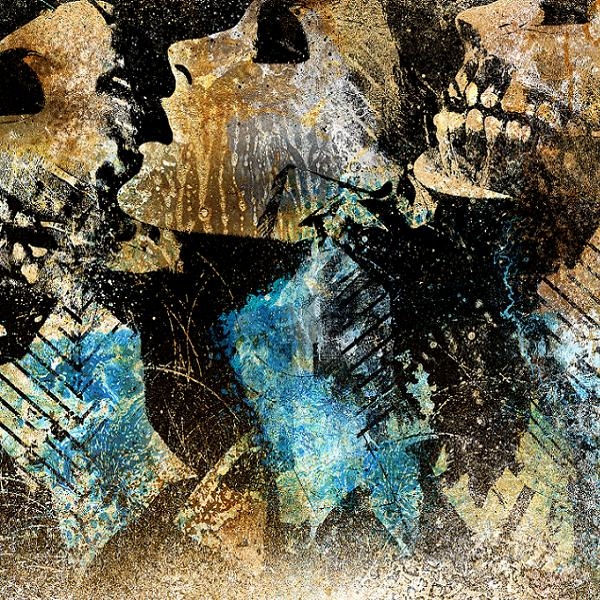 20. Converge – Axe to Fall
(Epitaph)
In the eight years since Jane Doe, Converge has evolved considerably without wilting that which makes them serious artists. Over time their songs have shortened in length, and have been less focused on "metalcore" acrobatics for their own sake; but they have not dulled either in technical precision or emotional viscera. Axe to Fall makes a sound case as to why Converge are as revered as they are. Their punk discipline and consistency melds all the better with their aesthetic independent streak creating a more sonically diverse (the terms "metal" and "hardcore" in themselves become less sufficient descriptions for their sound with every release), guest vocalist-strewn album with a brevity, depth and bleak intensity that mixes well with a reading of John Gray's collection of pessimistic aphorisms, Straw Dogs. – Chris Morgan
Listen/Buy: Bandcamp
---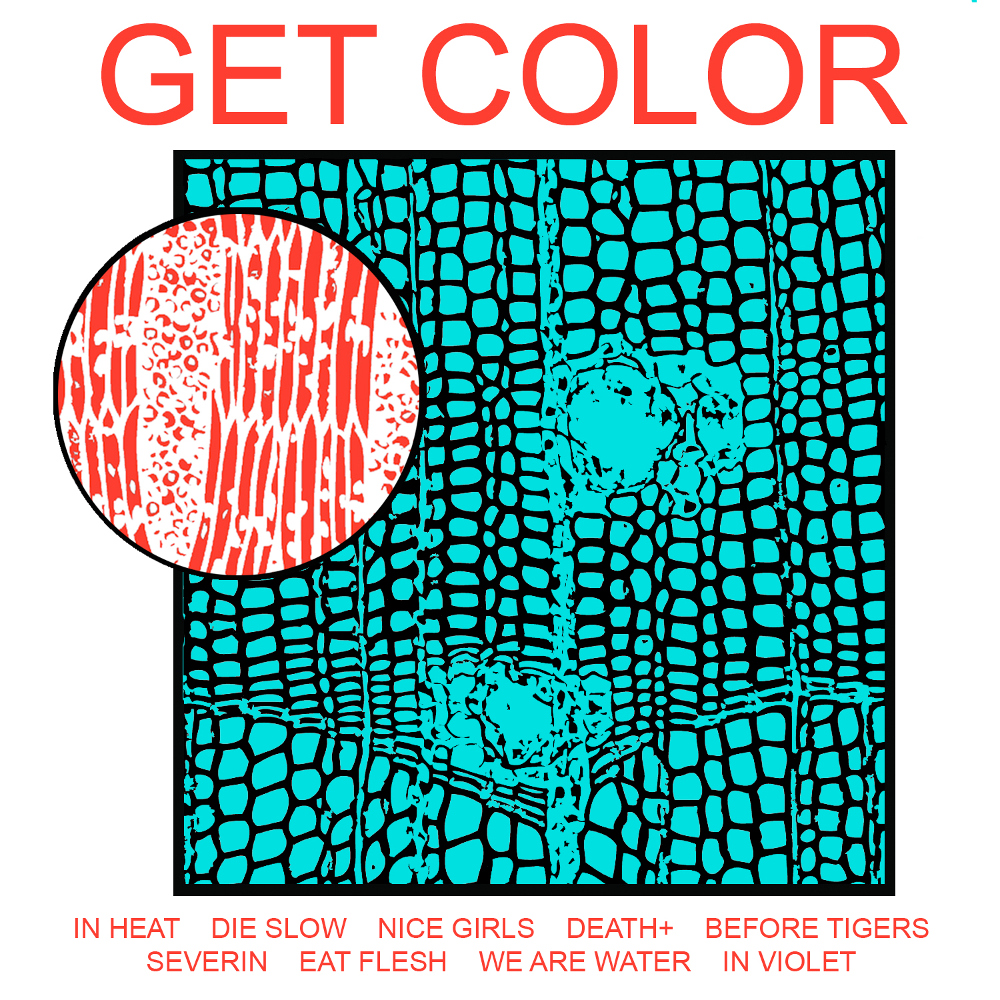 19. HEALTH – Get Color
(Lovepump United)
HEALTH's self-titled debut was a spastic, abrasive ball of primal fury that earned them a lot of comparisons to Boredoms and Liars, and while the album certainly rocked in its own right, it was particularly exciting for the potential it showcased. You have to give credit to HEALTH for figuring out the best way to deliver on the promise of their violent firstborn was to get way more melodic. Get Color is still a ferociously noisy affair ("Eat Flesh" and "Death+" are as harsh as anything on the self-titled), but songs like "Die Slow," one of 2009's most spectacular singles, find the band tainting their screech with beauty. Maybe it was the tour with Nine Inch Nails, who made a career out of making industrial noise accessible, or maybe it's just a sign of maturity, but HEALTH have gotten color, and it looks great on them. – Eric Friedman
Listen/Buy: Bandcamp
---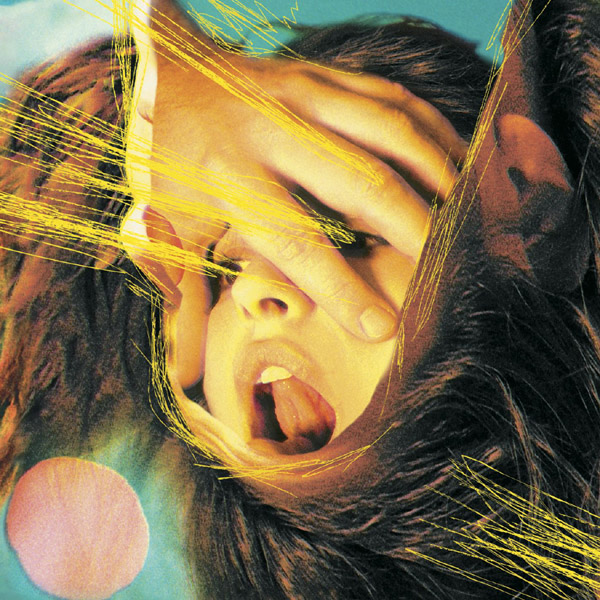 18. Flaming Lips – Embryonic
(Warner Bros.)
If any band has earned the right to coast through the rest of its career, it's The Flaming Lips—whose last album At War With the Mystics even made it seem like they were planning on doing so. Instead, in typical Lips fashion, Wayne Coyne and company have thrown us a curveball: a double-album of krautrock-obsessed freak-out jams. Proving there's a much darker side to the band that incorporates costumes, spaceships, and a metric ton of confetti in its live show, Embryonic is like a bad acid trip in all the right ways. It's weird, even by The Flaming Lips' standards. It's also unthinkably brilliant, and one might be tempted to call it the band's magnum opus if it didn't already have The Soft Bulletin to contend with. Here's to another decade with the Lips. – Eric Friedman
Listen: Spotify
---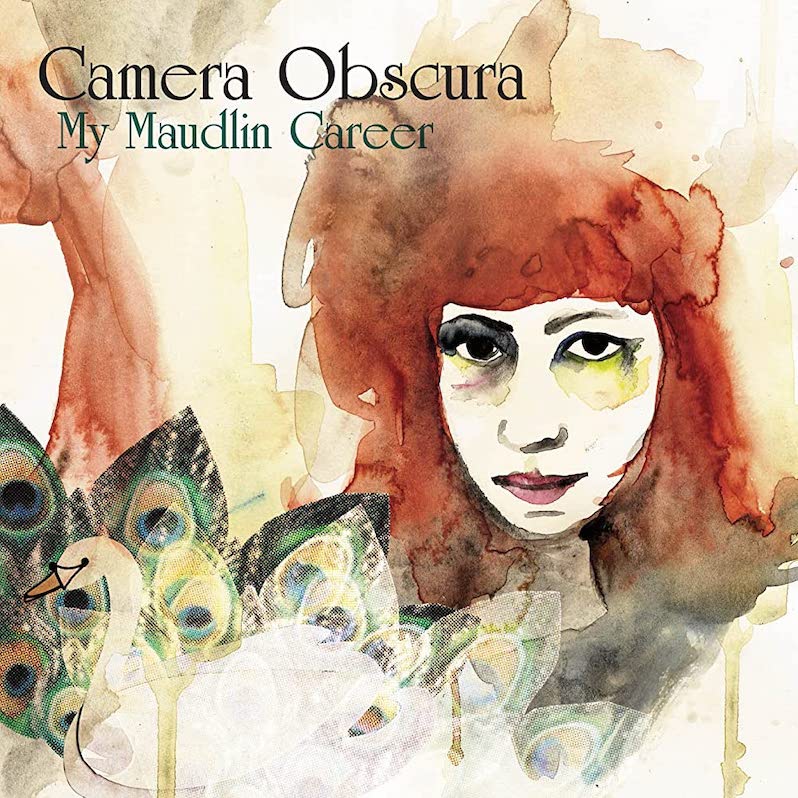 17. Camera Obscura – My Maudlin Career
(4AD)
Continuing the (forgive us) maudlin yet entertaining arc begun on Let's Get Out of This Country in 2006, the Scottish band weather with aplomb both the departure of trumpet player Nigel Baillie and a move from indiecentric American label Merge to the Anglophilic shoegaze/dreampop roster of 4AD. Indeed, as Tracyanne Campbell's songs get honey-dipped by orchestral arrangements and tinkly production such sea changes are rendered seamless and unnoticed. Splitting the difference between Phil Spector girl groups, California mountaintop pop, and latter-day emotives like The Smiths and Belle & Sebastian, My Maudlin Career makes us ready to be heartbroken once again. – Adam Blyweiss
Listen/Buy: Spotify | Amazon (vinyl)
---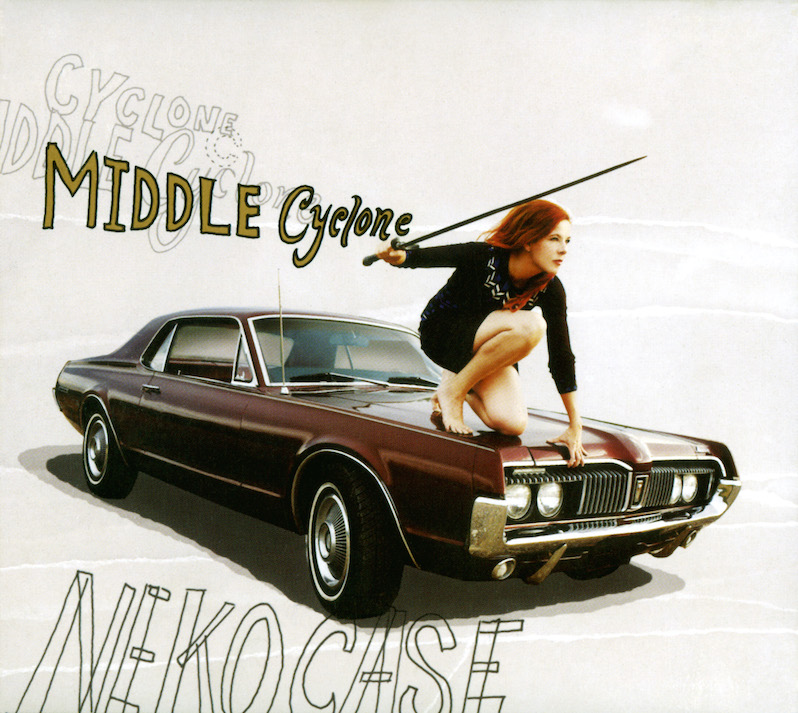 16. Neko Case – Middle Cyclone
(Anti-)
On the cover for Middle Cyclone, Neko Case is perched on top of her own bitchin car (natch), brandishing a sword – subtle, this is not. Yet I can't think of a more fitting cover image. Her red hair blown back by the wind, Case looks gorgeous, powerful and even a little dangerous. The image matches the stunning physicality of her voice and Middle Cyclone takes full advantage of that. In Middle Cyclone, Case embodies a killer whale, an elephant, and a tornado – brazen and fervid, the tracks are darkly romantic, wildly evocative and more troubled than those on Fox Confessor Brings the Flood. Beyond the powerhouse tracks like "This Tornado Loves You" and "People Got A Lot of Nerve," Middle Cyclone is a grower—each track slowly revealing its gifts at each listen. "Vengeance Is Sleeping" and "Polar Nettles" are mysterious and beautifully descriptive. Middle Cyclone is a work that couldn't have been made by any other artist, Case's voice, writing, and personality reverberate through, crafting an album that is cloaked in shadows and nature and likely the most gorgeous I've heard all year. – Jackie Im
Listen/Buy: Bandcamp | Amazon (vinyl)
---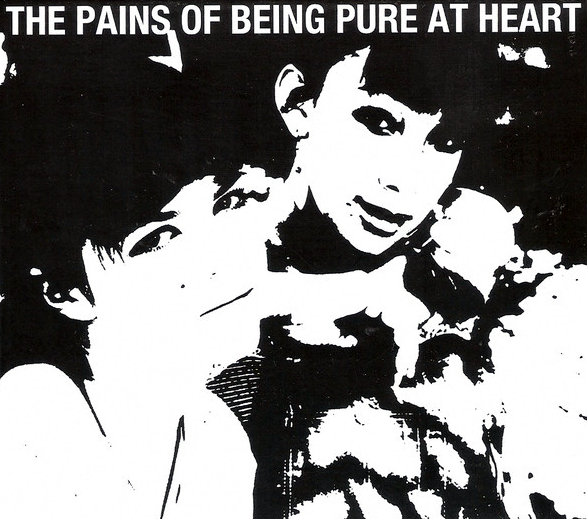 15. The Pains of Being Pure at Heart – The Pains of Being Pure at Heart
(Slumberland)
Moving beyond the hype and the twee/noise-pop label, The Pains of Being Pure at Heart just put out a really fucking good album. Whether a backlash over bands like them, Vivian Girls or Crystal Stilts takes over, it doesn't stop POBPAH from being a great album of finely crafted melancholic pop songs. Hitting that sweet spot of purposeful amateurism and overloaded studio tricks, the tracks are wonderfully sunny and catchy – it's hard to be a cynic listening to them. From the deliciously joyous "Young Adult Friction" to anthemic "Stay Alive," each song is sweet without being saccharine, melancholic without being emo, poppy without being too clean. The Pains of Being Pure at Heart is an album that is so undeniably good that I can only hope it will transcend any backlash. – Jackie Im
Listen/Buy: Bandcamp
---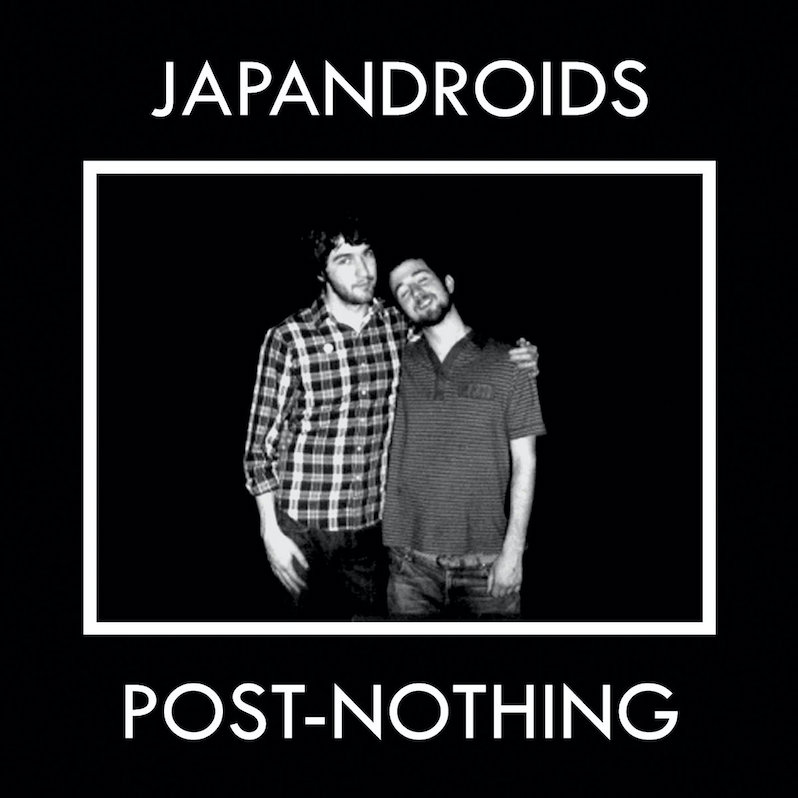 14. Japandroids – Post-Nothing
(Polyvinyl)
From synth-pop, to post-punk, to psychedelia, to folk-prog, the aughts have been a decade riddled with revivalism. Cynics can surmise what they will from such a fact, but it's impossible to deny that plenty of great tunes have come from bands channeling a host of influences into their own particular sound. Vancouver guitar and drum duo Japandroids graced 2009 with a handful of killer cuts, joining in with the current wave of 90s rock and garage-punk resurrectors. Perhaps not distinctive for its novelty—listen to Smashing Pumpkins' "Mayonnaise" after album closer "I Quit Girls"—Post-Nothing's blitz of nostalgia, angst, shouts, and distortion (lots of distortion) manages to set Japandroids apart from their peers and forerunners with an uncanny dedication to incredibly catchy melodies and tremendous energy. At once triumphant, grating, infectious, endearing, suffocating, and raucous, this is a record that demands to be played with the volume up and the windows rolled down, screamed along to with little regard for anything other than the here and now. – Derek Emery
Listen/Buy: Bandcamp | Amazon (vinyl)
---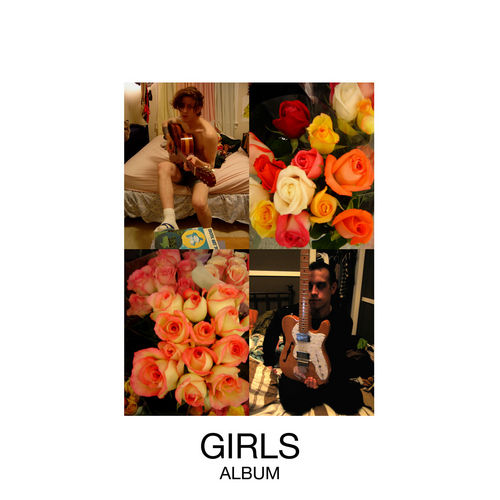 13. Girls – Album
(True Panther Sounds – Matador)
For brandishing such a generic title for their breakout, Girls' Album is about as immodest a declaration as any band could muster right out of the gate. With an equally vague moniker – boasting connotations of youth, sweet adolescent infatuation or heartbreak as much as meaning next to nothing at all – to mark their peculiar AM beach pop, the San Francisco outfit are damn near anti-Google. But when front man Christopher Owens evokes pop legends like Elvis Costello or Buddy Holly in a single throaty croon, then tints it all with drug-addled '60s psychedelia and subtle shoegaze, Girls make themselves a talent to be reckoned with. Even for all of that, though, Album never asserts itself too boldly, resorts to cheeky spin-offs of such rockabilly icons or wallows in the self-deprecation that can be plucked from every dismal lyric. Without so much as a bowtie or horn-rimmed glasses to reduce them to kitsch, Girls have created at once the most unassuming, endlessly listenable and hands-down best debuts of the year. – Dustin Allen
Listen: Spotify
---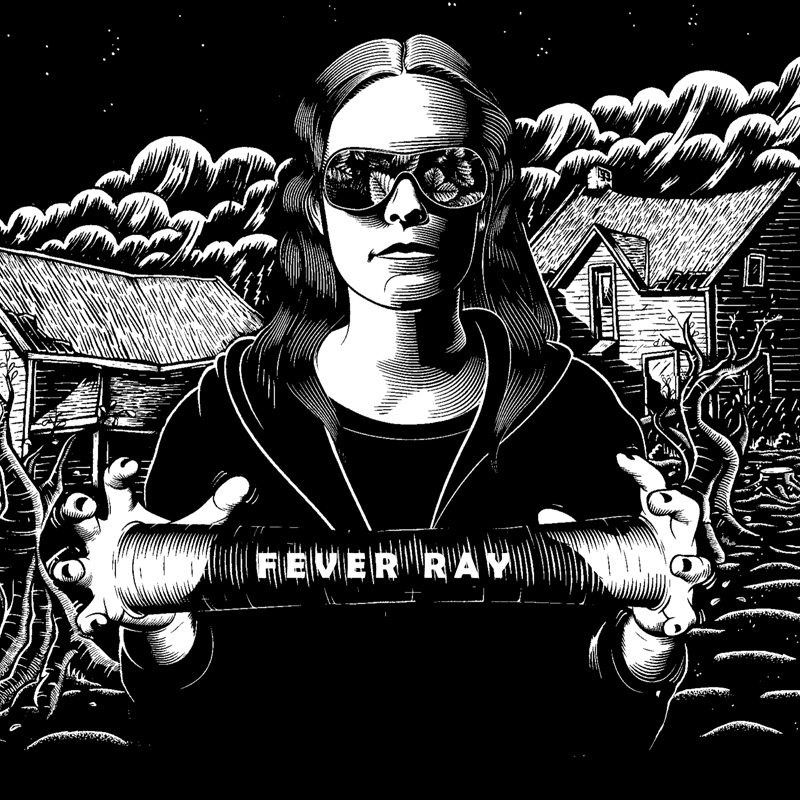 12. Fever Ray – Fever Ray
(Mute)
Karin Dreijer's solo debut as Fever Ray is far less immersed in contemporary techno than her work with brother, Olaf, in The Knife, but the record is no less enticingly mechanical, haunted, and bleak than Silent Shout. Witchcraft is about from the word go, "If I Had a Heart" throwing waves of night out in all directions and generally setting the tone for what is to come. The retreat into childhood on "Seven" and "When I Grow Up" is both disturbing and hypnotic. Mundane recollections are back-lit through burgundy satin, otherworldly, synthesized moods wrapped around and re-shaped by the ambiguity between human and super-human played out in the manipulation of the vocals. While the album has spawned five singles (taken in quite different directions by a number of 2009's most named dropped producers), it still works best as whole, a wandering trajectory of innocence and menace, of inscrutable, inimitable lyrics and ominously satisfying soundscapes. – Tyler Parks
Listen/Buy: Bandcamp | Amazon (vinyl)
---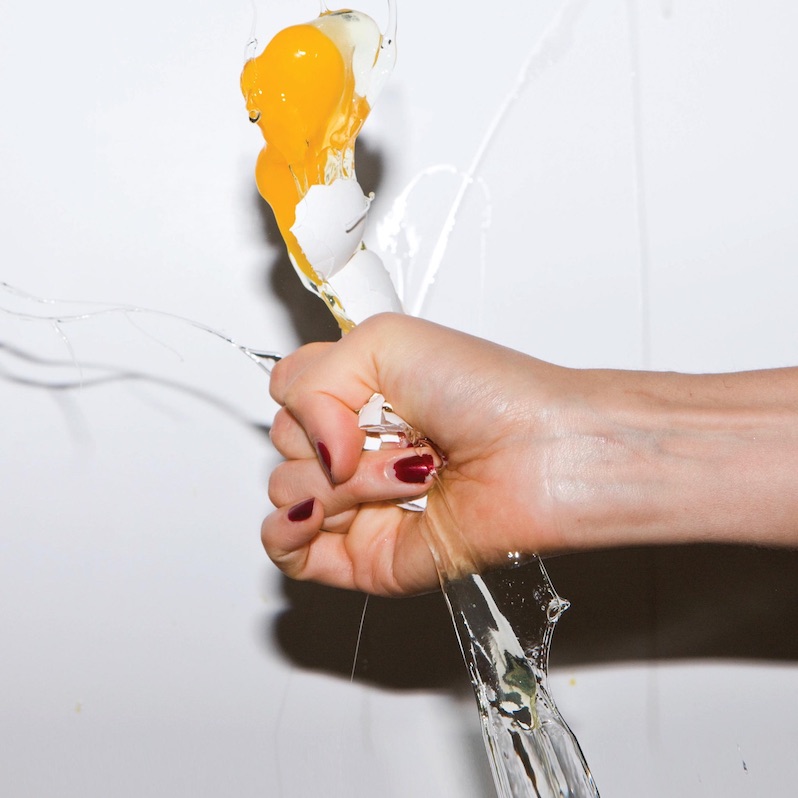 11. Yeah Yeah Yeahs – It's Blitz!
(Interscope)
Headbangers in the '80s may have expressed shock and dismay at Eddie Van Halen's embrace of the synthesizer, but New York new wave/performance art superstars The Yeah Yeah Yeahs make for an easy, even natural transition from raunchy guitars toward streamlined synths on their third full-length. With a little help from new wave/post-punk producer extraordinaire Nick Launay, Karen O, Brian Chase and Nick Zinner carried their sound from carnal and raw to a more glamorous form of sex appeal. It's Blitz! barely even needs time to warm up before it gets its hooks in, suggesting that when the group finally releases a hits compilation, this album could provide an ample amount of material. With some of the band's prettiest tracks ("Soft Shock," "Skeleton") and some of their most badass ("Zero," "Heads Will Roll"), It's Blitz! is more than a technical upgrade, it's a reinvention. – Jeff Terich
Listen/Buy: Spotify | Amazon (vinyl)
---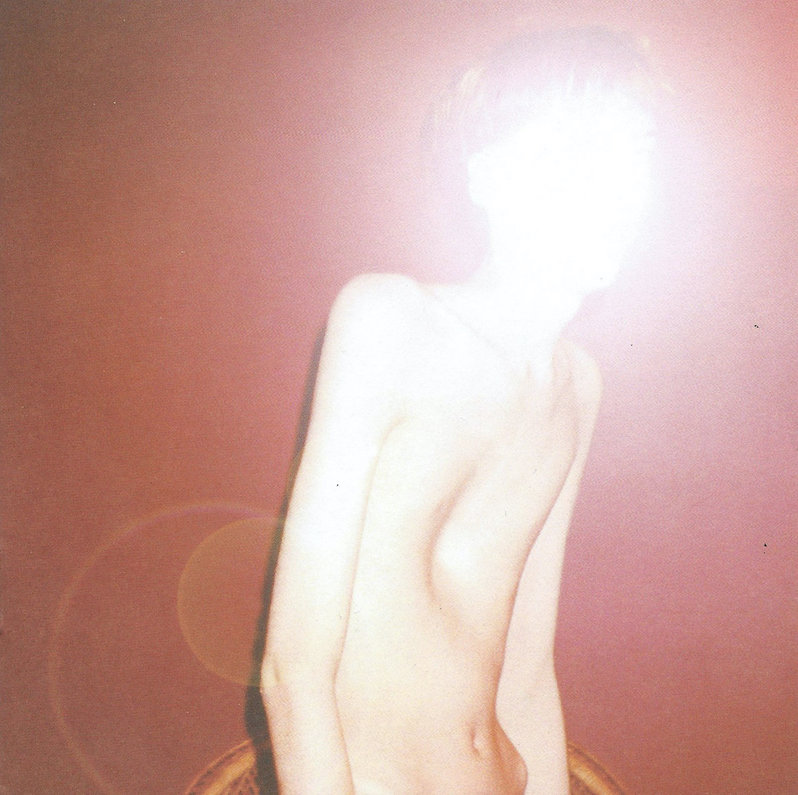 10. Atlas Sound – Logos
(Kranky)
On paper, Bradford Cox is all over the map on Logos. "The Light That Failed" floats along in a glitchy haze. "Shelia" is a sugary-sweet bit of early '60s pop. Cox churns out a 9-minute motorik epic for Stereolab's Laetitia Sadier to blanket in her lovely voice, and, with the help of Animal Collective's Noah Lennox, captures a sunny summer day in a sample of The Dovers' "What Am I Going to Do?" Both endeavors find their collaborators in top form. Haunting acoustic lullabies and minimalist electronics occupy the same amount of space. That familiar reverb rests alongside a dash of unfamiliar instruments. And yet everything sounds unmistakably like Bradford Cox, which is quickly becoming a compliment of the highest order. Between Atlas Sound and Deerhunter, the incredibly prolific songwriter is ensuring a place for himself as an essential segment in underground music's continuum. – Eric Friedman
Listen/Buy: Bandcamp | Amazon (vinyl)
---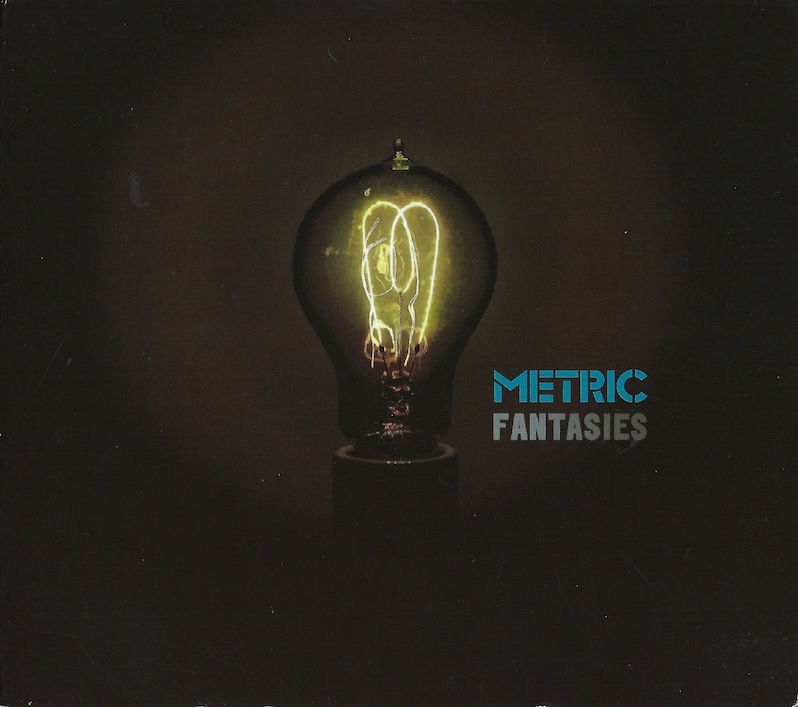 9. Metric – Fantasies
(Metric Music International)
It didn't have the street art flash of the cover of Old World Underground, nor the 80's day-glo pastiche of the cover of Live it Out, but the music that Metric created on Fantasies remained solidly true to its hard-charging, danceable pop beginnings. But, with this album, Emily Haines, James Shaw and company didn't just photocopy their early success. In fact, if such a thing is possible, the band went even more accessible, and gained even more indie cred out of the deal. After a hiatus in which Haines explored more sedate musical pastures, Metric came back like a band with a mission, a mission to transform indie rock back into something fun and celebratory. Haines slipped brilliantly back into her role as the tough but sweet, smart yet innocent, sultry siren, and I hung on every word. "Gimme Sympathy," "Gold Guns Girls" and "Help I'm Alive" are all incredibly strong singles, showcasing the talent this band has for writing hit songs, but "Blindness" and "Stadium Love," the last two tracks on the album, are unsung bits of genius, the first being an anthem in the waiting and the second a show-stopping closer that earned its title. – Terrance Terich
Listen: Spotify
---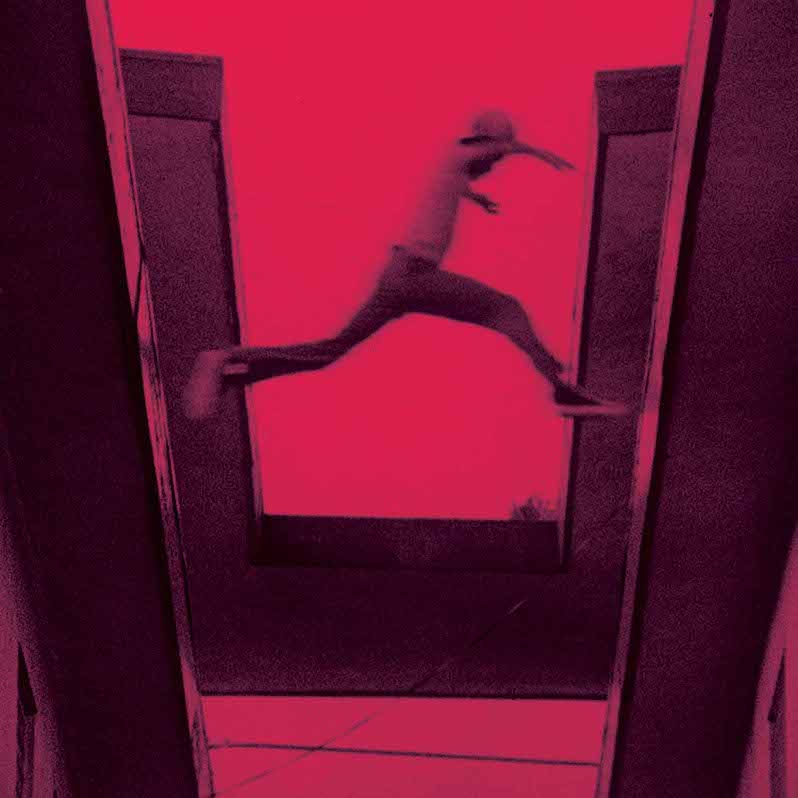 8. Mos Def – The Ecstatic
(Downtown)
Despite a few noble efforts from the likes of Wale and Fashawn, 2009 will be remembered not for its youngest class of hip-hop artists but for its seasoned veterans, one of the most notable among them being Mos Def. Refreshed and bringing with him an appetite the likes of which listeners haven't borne witness to since Black on Both Sides a full decade ago, Mos Def released a stunner of an album with The Ecstatic, an abstract, colorful work of eclecticism and inspiration that, while seemingly incongruous at times, is an endlessly exhilarating listen. Bolstering half of the album with jazz and Middle/Far Eastern beats from fraternal Los Angeles producers Oh No and Madlib, Mos Def takes the listener on the proverbial journey, almost quite literally, from the Iraqi occupation ("Auditorium") to a foreign embassy ("Embassy"), while closing the album with some psychedelic Brazilian funk sounds ("Casa Bey"). Chalk his self-comparison to Sugar Ray Leonard and Muhammad Ali up to braggadocio, but The Ecstatic is a knockout. – Jeff Terich
---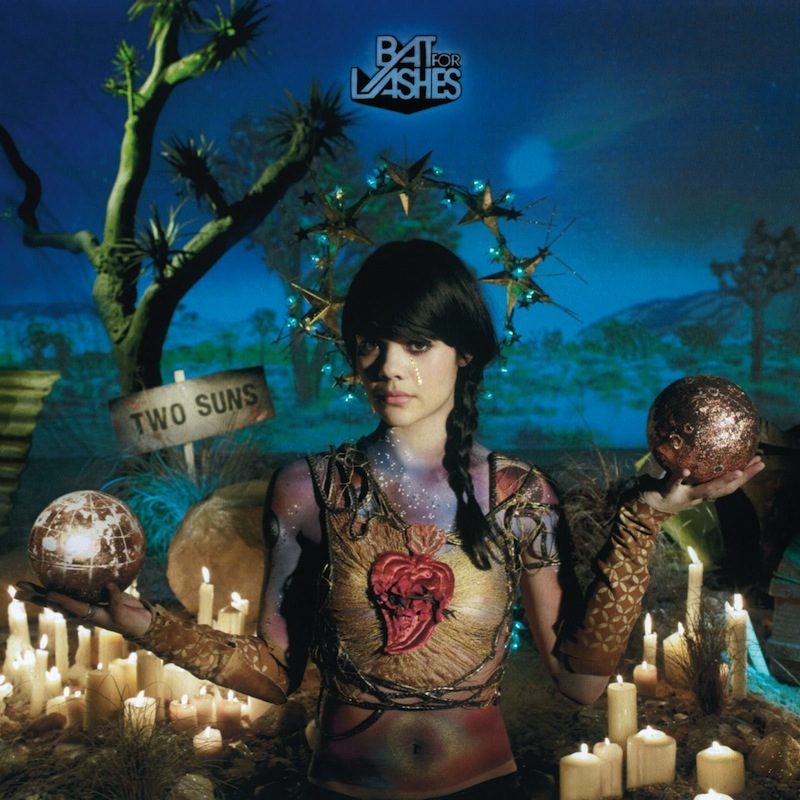 7. Bat for Lashes – Two Suns
(Astralwerks)
Natasha Khan's songs always seem less like reflections on the world than attempts to create another world altogether. Two Suns is an album of gothic lullabies and new wave hauntings, the two often merging in the space of the same song, surprising with the uniqueness of their emotional pull. At the center of it all is Khan's voice, brittle and vulnerable one moment, authoritative and thick with wisdom the next. On the exceptional single "Daniel," the sound ghosts of the '80s are certainly fully in effect but given a satisfyingly contemporary coloring, violet and black, Kate Bush and The Cure hovering in the wings. Scott Walker shows up on theatrical closer, "The Big Sleep," adding an extra layer of classy gloom, but Khan remains the star, showing once again that behind the transparency of the new-age, hippie image projected by her appearance, lies a talent all-but-impossible to pin down, conveying and mutating her inspirations in a theater of musical shadows, often entrancing, always mysterious. – Tyler Parks
Listen: Spotify
---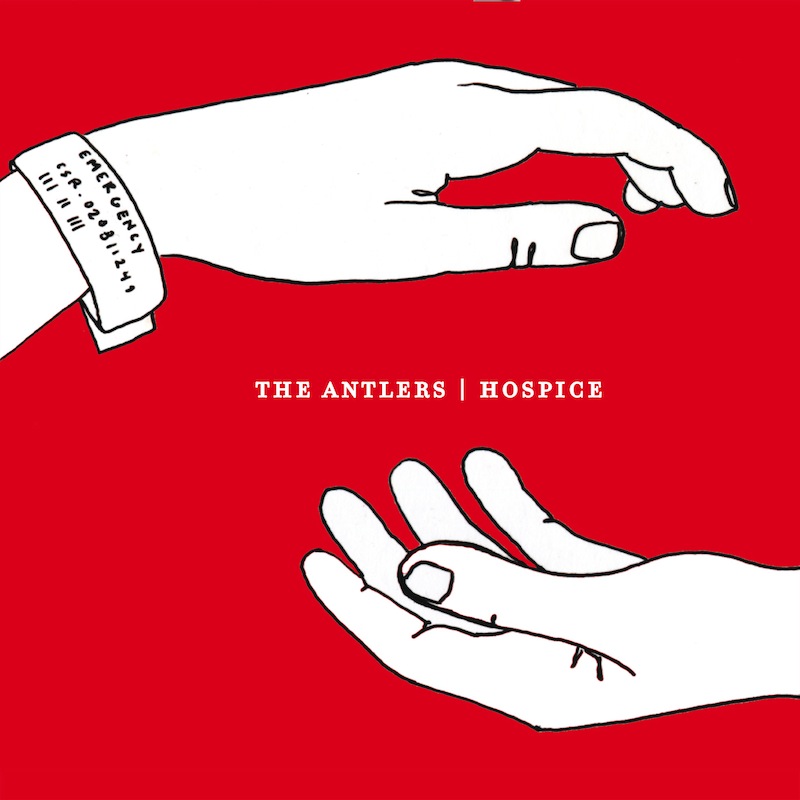 6. The Antlers – Hospice
(Frenchkiss)
It'd be a little easy to talk about Hospice in terms of the health-care clusterfuck. So I'll do it! Hospice is a genuine emotive masterpiece, a forensic investigation of every ache and anguish caregiver and patient clash and ally over. It's among the best pieces ever on terminal illness and dependency. If Louis and Prior's mutual deterioration in Angels in America ever had a proper soundtrack, this is it. If The Year Of Magical Thinking needed supplemental light, the Antlers do everything but carve "JGD" into their flesh. Some of it is almost literally too sad to play but even at its most dire ("Bear," "Two") hope glistens sharp as a tearstain. We're not old at all. – Anthony Strain
Listen/Buy: Bandcamp | Amazon (vinyl)
---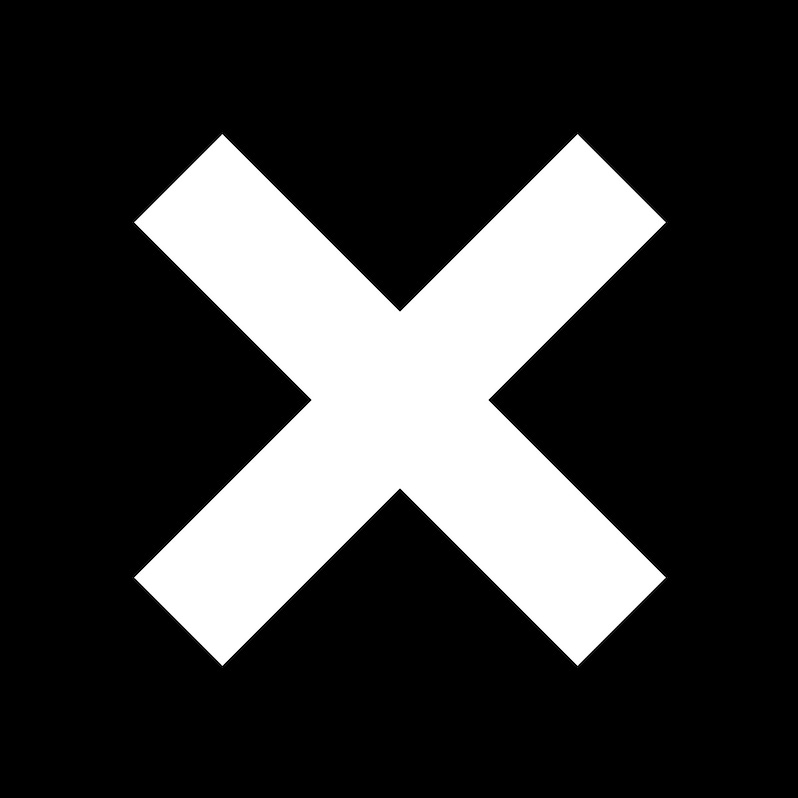 5. The xx – xx
(Young Turks – XL)
After nearly a decade of overbearing earnestness and pomp from all caps/ triple-exclamation-point indie rockers, it's more than a little refreshing to come across an album so understated and delicate, it sounds private. The xx's debut album doesn't leave a heavy impression the first time around, but its impressions are long lasting. Using the title of early single "Basic Space" as a template for how best to map out their vision, the London quartet (now a trio) celebrates simple pleasures like watching videotapes at home in the soft and serene "VCR," while reconfiguring a spacious, "Wicked Game" sexiness on "Infinity." Whatever shape it takes—intimate night with a lover or a soothing shelter from the elements—it's a night well spent. – Jeff Terich
Listen/Buy: Bandcamp | Turntable Lab (vinyl)
---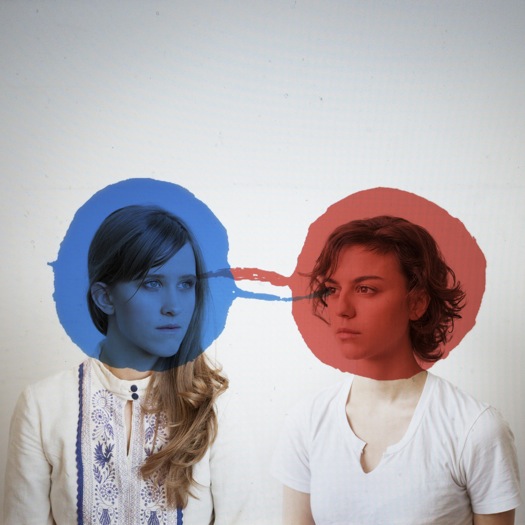 4. Dirty Projectors – Bitte Orca
(Domino)
What was it about 2009 that made so many bands crank out their best work to date? Was it some supernatural confluence of creative energies or just plain luck? Dirty Projectors may or may not be able to help answer that question, but their excellent debut for Domino Records, Bitte Orca, was undoubtedly one of the many monumental musical achievements of the year. Mastermind and frontman Dave Longstreth has traveled one of the more obtuse and challenging paths in indie music this decade, one that has both drawn some into a cult-like reverence and repelled others, but never before has his work rewarded listeners so fully. An album that comfortably straddles the lines between art, pop, technical prowess, and accessible songwriting, Bitte Orca takes the ideas explored on the Dirty Projectors' 2007 record Rise Above and pushes them to their logical and more realized conclusion. Here the emphasis falls decisively on the inspired interplay between Longstreth's intricate, Jùjú-influenced guitar work and the stunning vocal harmonies of Amber Coffman and Angel Deradoorian. From the bright, fractured pop of "Temecula Sunrise," to the R&B-like groove of "Stillness is the Move," to the massive, layered anthem "Useful Chamber," Bitte Orca is a complex listen that accomplishes a whole lot in just nine songs, reconciling its numerous parts in a manner that is refreshingly comprehensive and original. – Derek Emery
Listen/Buy: Bandcamp | Amazon (vinyl)
---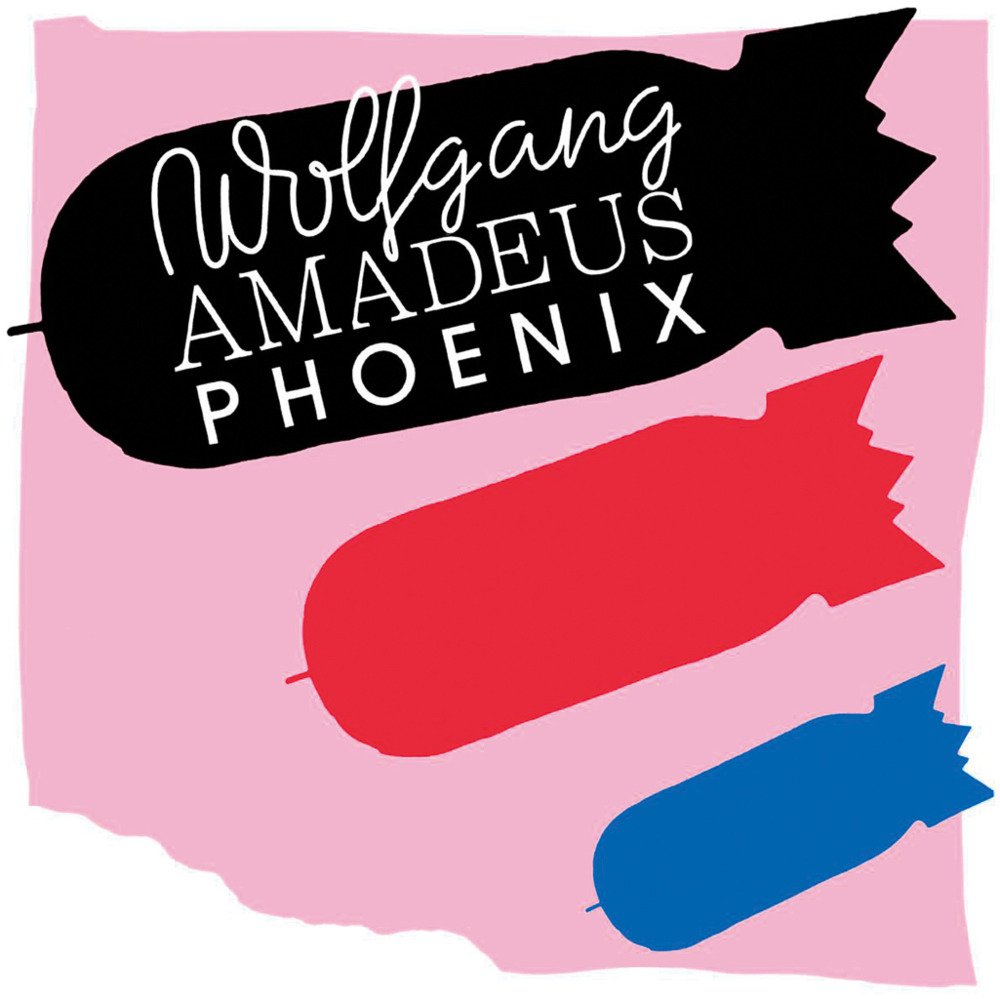 3. Phoenix – Wolfgang Amadeus Phoenix
(Glassnote)
For a while there Phoenix were on the verge of being truly frustrated: too pop for the indie-hippies, too askew for the Mall of America. It's Never Been Like That may have pushed them in a more unmitigatedly starfucking direction but 2009 was the year, finally, Phoenix exploded. Wolfgang Amadeus Phoenix is their first album about which the best thing isn't Thomas Mars' singular phrasing; it's their best album, period. Some of the decade's best unabashed pop-tuneage turned out "Lisztomania" and "1901," and "Lasso," which I decided is better than both of those, just as I wrote this. Blame Sofia Coppola for the album title. – Anthony Strain
Listen/Buy: Spotify | Amazon (vinyl)
---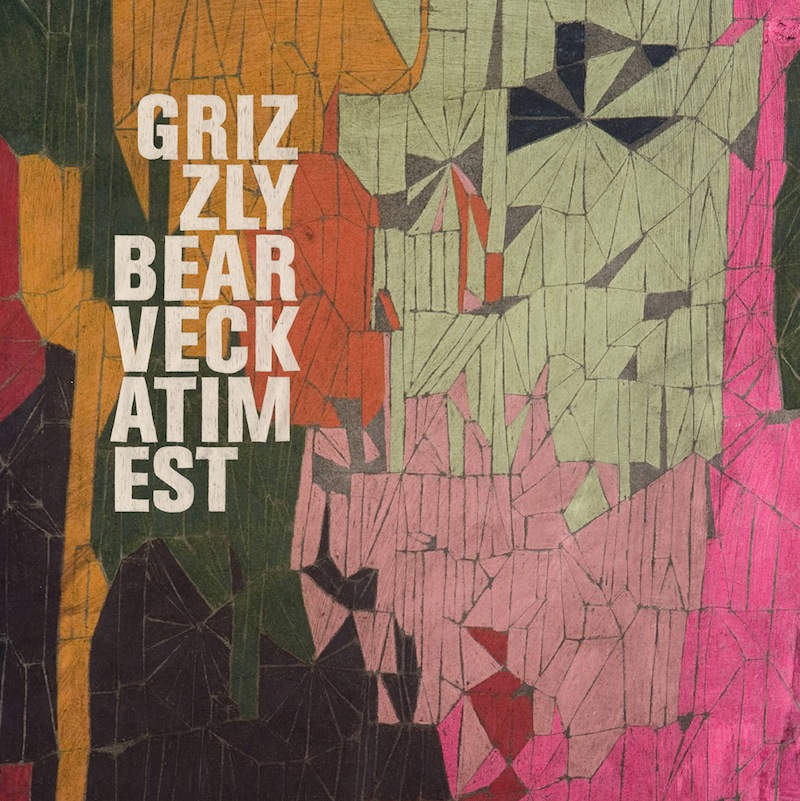 2. Grizzly Bear – Veckatimest
(Warp)
Much like the gorgeous mosaic illustration adorning the cover of Grizzly Bear's Veckatimest, the album itself is a compendium of mesmerizing parts—the acoustic guitar breakdown on "Southern Point," Victoria Legrand's breathtaking backup vocals on "Two Weeks," the furious strums on "Fine For Now," the hypnotic repetitions of "Ready, Able," the swoon of strings that opens "I Live With You." Likewise, each of these individually fascinating and beautiful pieces locks together and fluidly morphs into a greater whole. It's an album of mystery and subtlety, nuance and intrigue. Even the title, a reference to an uninhabited island off the coast of Massachusetts, is a bit curious. But whatever it holds back in explicit explanation, it generously makes up for with awe-inspiring melodies and gorgeously elaborate arrangements. Early on in the album, Daniel Rossen sings, "you'll never find me now"; with so many twists, peaks, rabbit holes and caverns, it's all too easy to find oneself lost within this album's endless inspired hiding places. – Jeff Terich
Listen/Buy: Bandcamp | Amazon (vinyl)
---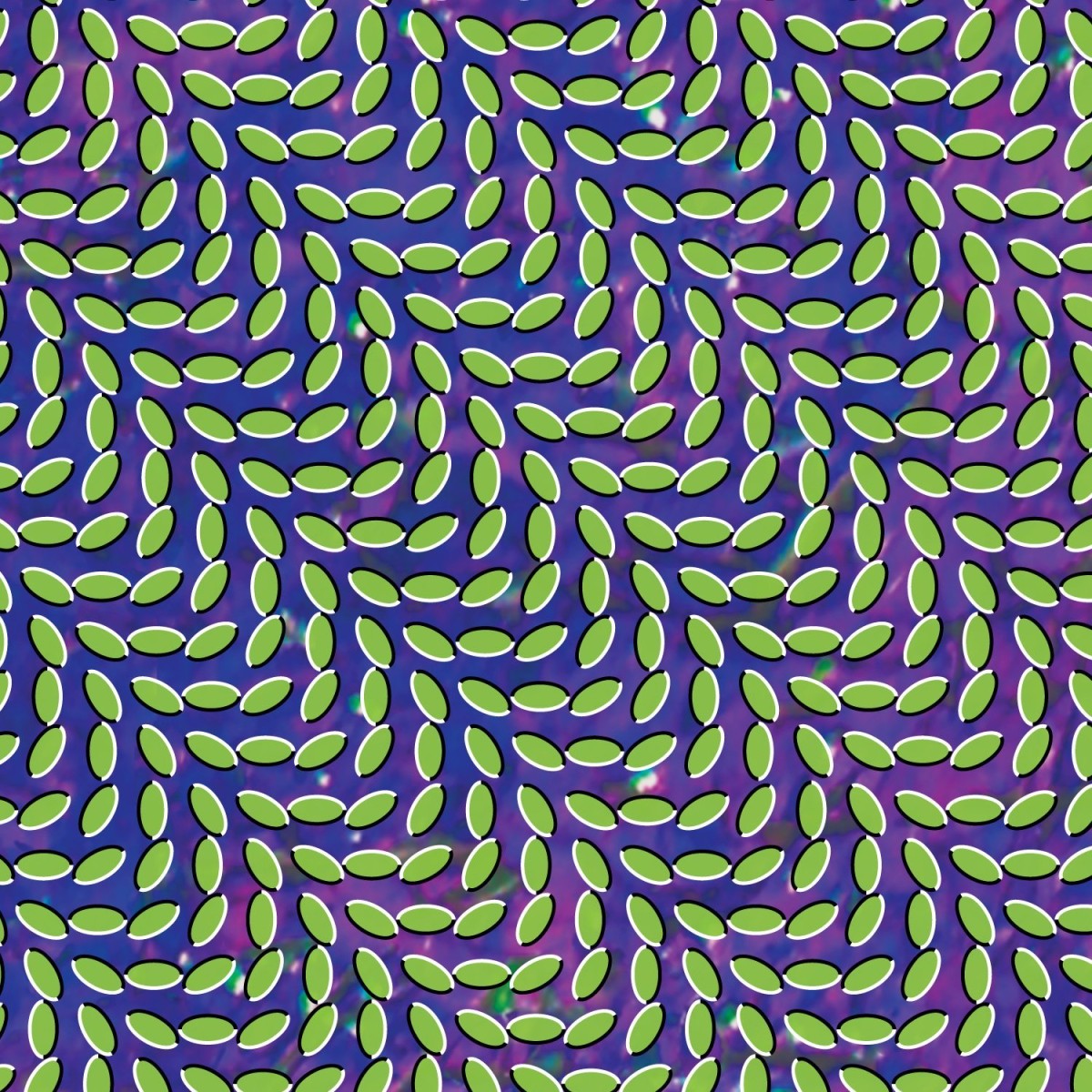 1. Animal Collective – Merriweather Post Pavilion
(Domino)
It takes something special for an album released in January to end up at the top of year-end lists. Especially in the age of the mp3, when the tendency and desire to fall in love with new albums, new songs, seems to be magnified daily. Merriweather Post Pavilion is certainly special, and while a great deal has obviously been said and written about it, it remains impervious to the onslaught of words, to the gleeful declarations of its wonders by fans, as much as to the slanders and denouncements of those who are not, or choose not to be, taken in by its charms. The fact is that in becoming more accessible, Animal Collective become no less elusive. MPP simply feels like one more stop along the way for a band that is smart enough to know that to arrive anywhere for too long on their creative journey is to cease to experience the thrill of making the new emerge, to cease to produce for their listeners new encounters with the potential to stretch their brains and bodies in unexpected and desirable ways.
But then again, MPP is magnificent all on its own, a series of pop-shaped songs that sample and suggest the haptic textures and heady depths of the finest house and techno. And indeed "Brothersport" took shape over a later discarded Moodymann sample, while "My Girls" rises and falls along synth arpeggios that sound straight out of Frankie Knuckles' euphoric classic, "Your Love." While any number of groups, influenced by underground dance music have taken to toying with electronic sounds, making music as focused on feel and groove as on song structure and lyrical intent, Animal Collective's use of these sources of inspiration is remarkable for seeming completely unforced, like their collective sensibilities and these sounds and moods always belonged together but simply took a while to end up where their inevitable rendezvous was to take place. – Tyler Parks
Listen/Buy: Bandcamp | Turntable Lab (vinyl)