Todd Terje : It's Album Time

Right now it's Daft Punk's world, we just live in it. Last year's Random Access Memories had music fans losing themselves in the duo's panoramic vision of space disco; their cohorts including Giorgio Moroder, Nile Rodgers, and especially Pharrell Williams used it as a springboard to new projects and revived influence and popularity. So the question now is, whither the outsiders? Who out there from electronica's ranks might take this crew's creative ball and run with it, making the derivative work that still pleases, entertains, feels original and fun? The answer might be heard on It's Album Time, the appropriately named debut LP from Norwegian producer Todd Terje.
Fun fact: That's not his real name! It's actually Terje Olsen, but his stage name is a reference to Brooklyn house DJ Todd Terry, and listening to his work you can understand why. Terje made his first bones doing disco edits of music that elongated grooves from important points of the old school (Roxy Music, Michael Jackson, Isaac Hayes) and the new (Jose Gonzalez, Studio, Joakim). In between his own occasional singles Terje also produced and mixed others' pet projects, with no discernible failures. Most recently there was 2012's perpetual-motion machine Smalhans for his early benefactor Lindstrøm, and some of the grooviest parts of last year's underrated Right Thoughts Right Words Right Action for Franz Ferdinand. Terje cuts facets of such diverse influences into a jewel of an LP.
Salsa sounds fall into piano-based house; the two-part "Swing Star" suite touches everything from weed-smoke festival epics to chillwave hotness. Terje brings in Bryan Ferry to coo through a slow-burn cover of Robert Palmer's "Johnny and Mary." The aggressive "Alfonso Muskedunder" follows close behind, passing through jazz at hyper speed from bossa nova through Manhattan Transfer vocals and into German drum-driven orchestra noises. But of course the heart of the album is pure Mk. 1 space disco in work like "Oh Joy" and "Delorean Dynamite," percolating bass beeps and rogue drum breaks supporting timeless spiraling synth figures—Genesis played these, as did Orbital. You could almost argue that Todd Terje tackles more traditional dance music on It's Album Time than Daft Punk did on RAM, and integrates any weirdness at hand even more seamlessly into it.
---
Label: Olsen
Year: 2014
---
Similar Albums: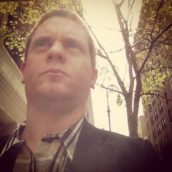 Adam Blyweiss
Adam Blyweiss is associate editor of Treble. A graphic designer and design teacher by trade, Adam has written about music since his 1990s college days and been published at MXDWN and e|i magazine. Based in Philadelphia, Adam has also DJ'd for terrestrial and streaming radio from WXPN and WKDU.