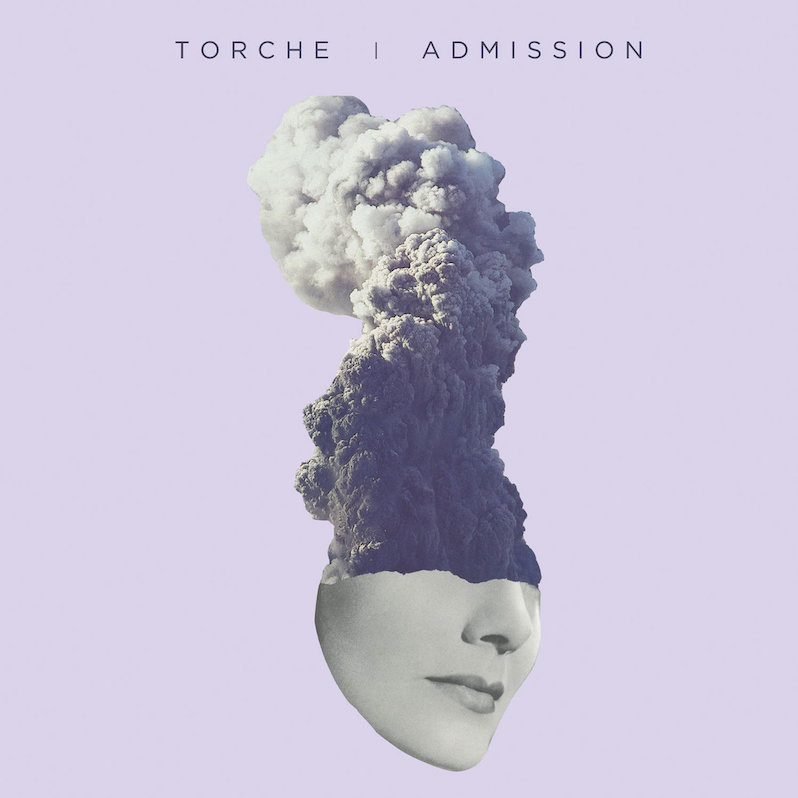 Torche's sound is always changing, but their M.O. never really does. In essence, the Miami band is always putting their best effort toward making the heaviest rock 'n' roll record they possibly can, and the ways in which that goal manifests can change from album to album. And if it can, it will. With the release of 2008's Meanderthal, the band had crafted hooks and melodies as sharp as their riffs were massive, providing the kind of radio-ready Foo Fighters might have come up with had Dave Grohl spent his formative years in The Melvins rather than Nirvana (though Dale Crover did both). From there, the tweaks have moved toward both extremes, embracing pop to an even greater degree with 2012's Harmonicraft and getting back into a deeper, slower, nastier approach with 2015's Restarter, their first since frontman Steve Brooks fired up his older, more explicitly sludgy band Floor. But between the fuzz, the feedback and dirty grooves, Torche has always harbored the kind of melodic sensibility that sets them apart from most of their metal peers—if "metal" even makes sense with music this unabashedly pop friendly.
Admission is another zag to Torche's many career zigs, a confident expedition down the same adventurously accessible path as they've been on for more than a decade, but with a more cohesive and fully realized display of their combined strengths. This time around, that means a slight shift in how those strengths come together; bassist Jon Nuñez has since taken over as second guitarist after the departure of Andrew Elstner, and Wrong's Eric Hernandez is the band's new bassist. It's not enough of a change to radically reshape what's already a band with a signature sound and an established direction, but there's no denying that a shift has taken place. First single "Slide" is a perfect example, one of the first songs Hernandez initially wrote for the album. In practice it has a riff-heavy swagger that seemingly nods to the likes of Led Zeppelin or Blue Oyster Cult, but the actual inspiration—Gary Numan—is more transparent on second listen, with Nuñez and Brooks' guitarist beaming like laser synths, and the robotic syncopation fitting for a neon dystopia that finds us all living in our own cars. Only this weird future is anthropomorphized and reptilian: "The way we slide/Soon we'll be eating alive."
Tonally, Admission is as recognizable a Torche album as ever—their sound is dialed in better than just about anyone in heavy music today. But from a songwriting standpoint, it's by far their most diverse set of songs, juxtaposing moments like sprinting two-minute chug-a-thong opener "From Here" against the steady psych-stomp of "Submission." In the course of just over 90 seconds, the band use overdrive as a textural weapon while ultimately finding their way toward an all-too-brief shoegaze freakout. There's no shortage of surprises, but they're all undertaken with the confidence and command of a band with a firm grasp on their own identity as well as the potential to grow further.
And grow they have—all of these tracks are good, some are among the best they've ever written. "Extremes of Consciousness" pulls off a melodic stoner rock sound well past its expiration date, in large part because of its flirtations with alternative rock and psychedelia. Similarly, closer "Changes Come" is a triumphant song with all the emotion-laden heroism of Smashing Pumpkins at their '90s peak. But no song hits as hard or soars as high as the title track, a rock anthem to rival 2008's "Across the Shields" or 2012's "Kicking." It's a gloriously dreamy slice of sludge pop that shows what happens when a band wielding this much sonic power attempts their own version of something as earnest and gripping as M83's "Midnight City." It's both the building of a sonic wall and a showing of vulnerability that's rare for heavy music; "You will survive," sings Brooks, "Yes, I will pretend/I don't need to love again."
All of the pieces that make up Admission have appeared in some form or another throughout Torche's career, but they fit together into a stronger whole here. Though Torche will never release an album that doesn't in a meta way sound like Torche, they have refined and strengthened their core elements, all while finding new ways to express the sludgy pop sound that made them stand out from the beginning. Nobody rocks quite like Torche, but they're continually ensuring that nobody can make their kind of rock better than they can either.
Label: Relapse
Year: 2019
Similar Albums: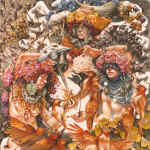 Baroness – Gold & Grey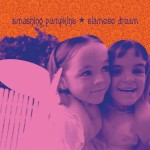 Smashing Pumpkins – Siamese Dream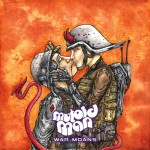 Mutoid Man – War Moans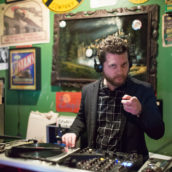 Jeff Terich
Jeff Terich is the founder and editor of Treble. He's been writing about music for 20 years and has been published at American Songwriter, Bandcamp Daily, Reverb, Spin, Stereogum, uDiscoverMusic, VinylMePlease and some others that he's forgetting right now. He's still not tired of it.