Twin Shadow : Twin Shadow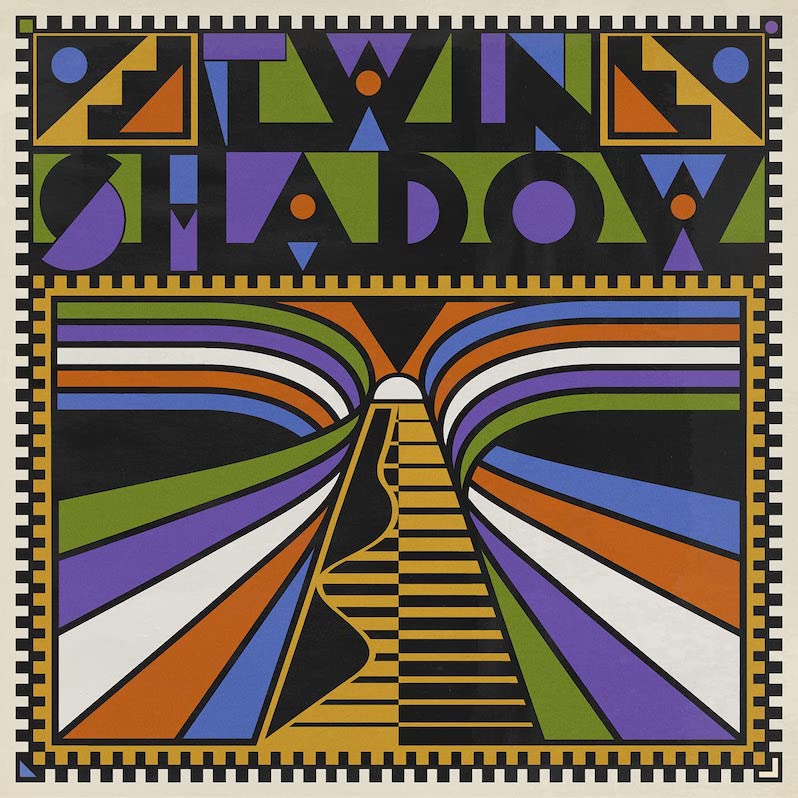 It's always complicated to assess an album as a fan of the artist rather than coming into it free of expectations. There's an element of nostalgia or sentimentality that tends to get in the way—perhaps you might be open to change, just as long as it remains in the orbit of that nostalgic place you hold dear. I admit to arriving upon a similar nostalgic place with Twin Shadow, in particular 2015's Eclipse. It's not an album that dates back to my high school years, like The Cure or The Smiths, and thus the weight of the connection is not so heavy that it's a frame of reference that's difficult to get past—which is important, since George Lewis Jr. makes changes in both sound and mood on his self-titled album. 
Not everyone can be David Bowie, so those kinds of shifts don't necessarily come as gracefully. Twin Shadow has always made pop music that was a little more progressive than the mainstream, however, and on that front he continues to deliver. The mood here is more upbeat, with less of the moody '80s new wave tone that colored previous albums and reach was at its thickest on Eclipse. But Lewis branches out into new territory, and songs like  "Sugarcane" find Twin Shadow's grooves approaching those of Lenny Kravitz's. 
It's not as if Lewis hasn't undergone other stylistic changes since Eclipse; 2018's Caer was a darker effort, and one with a druggier haze. But some of the more upbeat moments, like "Johnny and Jonnie" aren't as immediately satisfying. Yet Lewis balances this mood on the more lyrically melancholy "Get Closer," which makes the '60s R&B-flavored chorus more digestible. The new wave influences have been drastically cut back, which make this a more organic, instrument-focused album which I appreciate, with some subtle touches of '70s prog. 
It's not until "Gated Windows" that the album really starts to take off. The darkness dances from the speakers and all is well in the world. Lewis' grasp of pop songwriting remains strong, as evident on the highlight "Brown Sugar," which hits better balance between his directional change and remnants of sounds he's previously explored.  On the album's closing track, "I Wanna Be Here (Shotgun)", the added rock elements take Lewis' smart pop songwriting formula to an even better place, ultimately adding up to one of the album's best songs.
Twin Shadow is ultimately a great summertime album. With the world returning to some kind of "normal," and this album should provide a more stimulating soundtrack for beachgoers and poolside day drinkers. Yet George Lewis Jr.'s knack for songwriting keeps even the most unabashed pop moments from being loaded down with too many empty calories.
---
Label: Cheree Cheree
Year: 2021
---
Similar Albums: