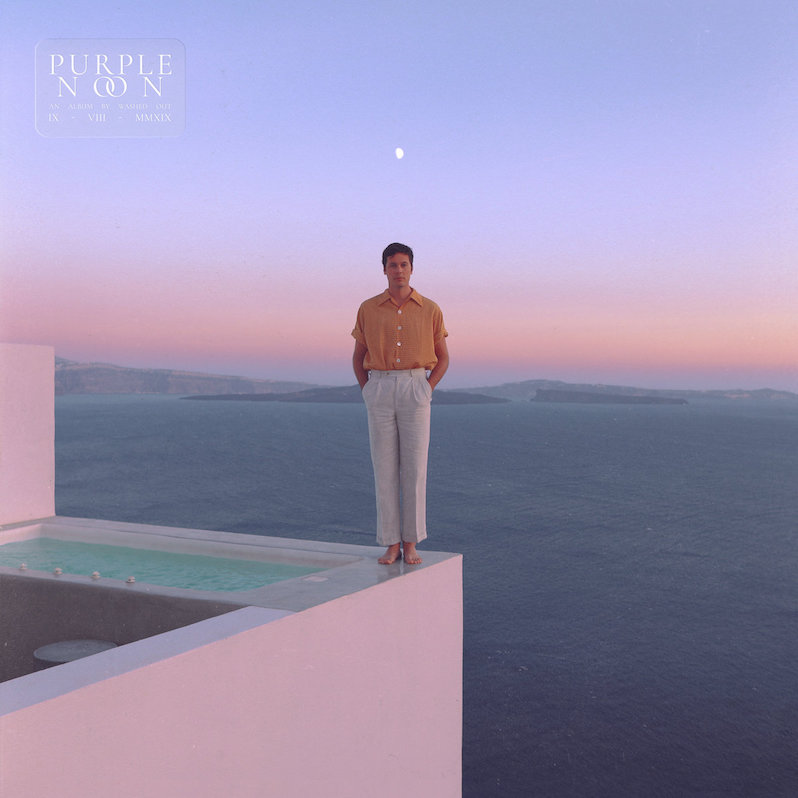 From the avalanche of Netflix dramas and documentaries to what's left of reality shows on cable, the music of television nowadays mostly seems anonymous. Unless you have showrunners and studios willing to shell out licensing fees for the gotcha moment of a well-placed, well-known song, it's a few seconds of brostep or a clip of dramatically whooshing soul here, there, everywhere. I'm sure Ernest Greene didn't mean for this to happen but Purple Noon, the latest release from his long-running electro-pop project Washed Out, feels painfully plugged into this network.
Alongside contemporaries like Toro y Moi and Chromatics, Washed Out had plenty of moments in the sun across the 2010s. Greene hit a sweet spot of lilting vocals and blissed-out bedroom grooves on 2011's Within and Without, and experimented with hip-hop and noise on Mister Mellow in 2017. In between, however, he hit something of a valley with the insular Paracosm in 2013. Purple Noon runs somehow even deeper. This album was inspired by the Mediterranean coast, and the perspectives and milestones of passion from first glance to last goodbye. The nondescript lyrics and production across these 10 love songs suggest, well, a passion pit.
The Balearic influences in prior Washed Out music are slowed way down here, and constantly struggle to reach listeners' ears through the fog of echo and studio-manufactured distance. The results on Purple Noon revive late-1970s yacht rock and the mid-1980s quiet storm R&B of actual yachts. You can't listen to Greene's effected voice on "Paralyzed" and not hear the suggestions of Sade. You can't want "Don't Go" and "Hide" to hit the kitschy heights of Jan Hammer and Phil Collins circa Miami Vice, and not realize they really only approach later/lesser Genesis.
"Time to Walk Away," with its syncopated nods to reggae, is the album's most upbeat and successful cut. Sinister and interesting low-end rumbles rest in the belly of both "Too Late" and "Haunt." Other affecting instrumentals here are the acoustic guitar-laden "Game of Chance" and the spare "Leave You Behind," but without his lyric sheet Greene's drawn-out notes and half-whispers make these ballads only in feeling, not decipherable meaning. There's the relaxed and privileged pondering of love and loss, and then there's languishing under a weighted blanket unwilling to get out of bed. Purple Noon is clearly the latter, luxurious to a fault, presenting Washed Out as a ghost of the act it used to be.
---
Label: Sub Pop
Year: 2020
---
Similar Albums: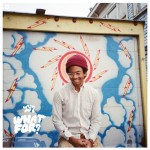 Toro y Moi – What For?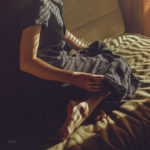 Tycho – Weather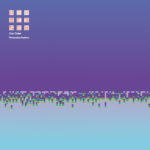 Com Truise – Persuasion System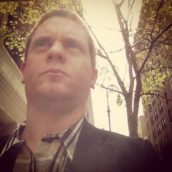 Adam Blyweiss
Adam Blyweiss is associate editor of Treble. A graphic designer and design teacher by trade, Adam has written about music since his 1990s college days and been published at MXDWN and e|i magazine. Based in Philadelphia, Adam has also DJ'd for terrestrial and streaming radio from WXPN and WKDU.