Celebrate the Catalog: The Yob discography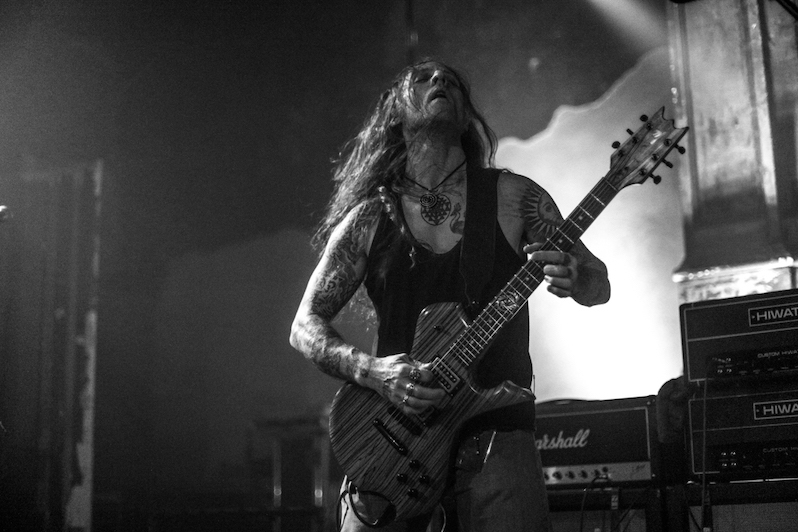 UT Connewitz Photo Crew | Creative Commons
Yob is a band of many dual faces. The melodic and the menacing; the rhythmically dynamic and the steadfastly straightforward; the psychedelic groove and the spectacular doom. The rapid release of their first four albums, each arriving around a year from the last, demonstrate a trend of consistent improvement. Not just linear refinement, but shapeshifting evolution. Their 20-plus-minute epics draw as much from Pink Floyd and King Crimson as they do from Black Sabbath and Candlemass. Yob is at once a multi-genre stalwart and a progressive post-metal initiative. The band appears, via two very different records, on our 10 essential albums lists for both sludge and doom.
I didn't fully understand Yob until I saw them live, and even then perhaps only after the second time. Or rather, there is a whole half of Yob that is illuminated by their live performances, by their longtime fans, and by Mike Scheidt's understated charisma. The first time was at Pickathon 2019, and given the setting I expected at least one of their sets to be stripped down or more intimate in some way. What I got instead was my first Pickathon mosh pit. At the time I didn't even know they could rip so hard. The second time I had the privilege to see Yob was well after their tour in support of Our Raw Heart. There was no agenda, no script—it was just Yob playing whatever they wanted, which meant a shocking number of their longest, slowest and most beautiful songs, ones they probably didn't feel inclined to play often, certainly not for festivals full of people who may or not know them. But in that room, it was magic. A couple knowing people spontaneously yelled "Yob is love!" either prompting or answering Mike Scheidt's praying hands. More than a few cried. Almost everyone, whether they knew the song or not, swayed in time together like one universal being. That's Yob.
It's technically been 25 years since the very first days of Yob. Mike Scheidt formed the band in 1996 with Greg Ocon and Lowell Iles and put out a demo in '99. Before even starting work on their proper debut Scheidt had to find a new bassist and drummer, making it a nearly brand new group. But the story of Yob is ultimately the story of Mike Scheidt, his life and near-death, his spirituality and musical vision. The guitarist, vocalist, and lead writer is the one throughline for the band. So, 25 years on from (at the very least) a great idea from a master musician, and in reverent patience for new material, it's time to look back at the catalog—the roots, the comeback, and the best Yob albums in the discography.
---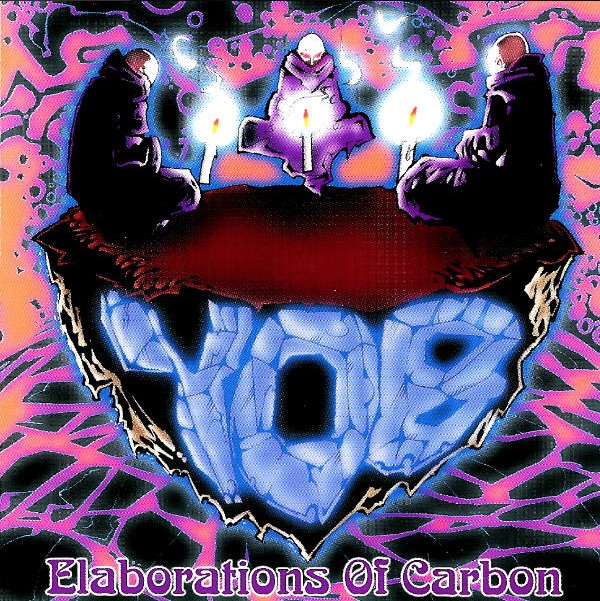 Elaborations of Carbon (2002)
(2002; 12th Records)
By the time Yob released their first full-length, Mike Scheidt had already found a new bassist and drummer, Isamu Sato and Gabe Morley. The fresh trio's debut Elaborations of Carbon is long out of print, and unavailable through any streaming services. Which is truly a shame, because right out of the gate these are some of Scheidt's most psychedelically groovy, if unoriginal, riffs. The album is hulking and raw, at times a formidable slab of metal, but through and through this album is fun as hell. It is Yob's most carefree record, in some ways to its detriment. It is also, consequently, their most questionably appropriative—prayer bells and Tibetan throat singing samples meld with playful psychedelic guitar jams, clearly just having fun more so than amplifying or revering. These elements can be cringe-inducing looking back almost 20 years later, especially in the context of the recent fruits of Scheidt's personal growth. But as a debut psychedelic doom metal album in the early 2000s, nothing here is surprising, amazing or awful.
Rating: 7.0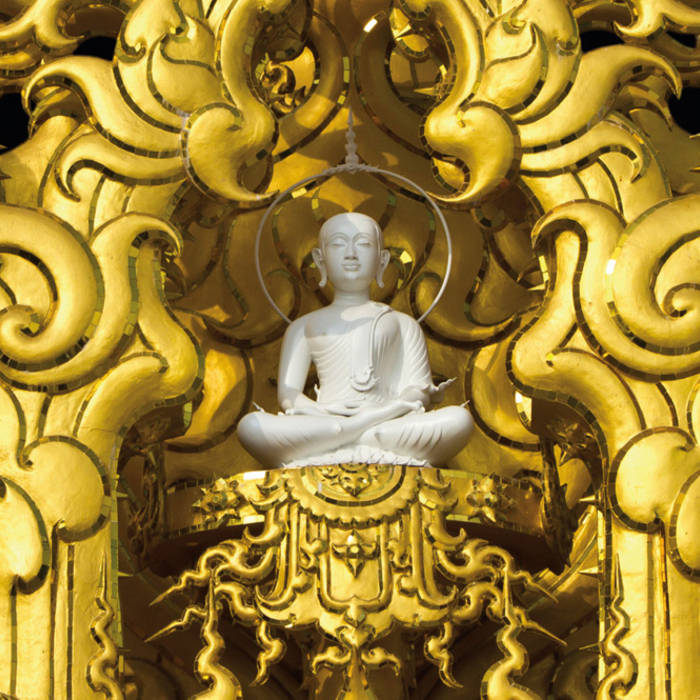 Catharsis (2003)
(Abstract Sounds) 
Many may think of Catharsis as Yob's first album, and seeing as Elaborations of Carbon seems to have been forgotten by the band much like they would a demo, it might as well be. The essential sound of early Yob is distilled here, if not very concisely. Catharsis does initially take a much more straightforward Sabbath-worship approach, even if they're worshipping the deep cuts. The long fade-in introduces a decisive and simplified mixture of psychedelic jamming and classic doom. But that's just the first act. "Ether" opens the throttle a bit into the realm of something like thrash, verging on the post-hardcore sound of their future. There is a satisfying punch here that hits more melodically than their previous uptempo tracks. Finally, the 24-minute title track is a glimpse of the Yob to come: extended riffs, elaborate songwriting, atmospheric effects. For the first time, Scheidt channels his kaleidoscopic guitar playing into an epic narrative evolution, planting simple tunes and then cranking the volume and intensity for huge payoffs.
Rating: 8.0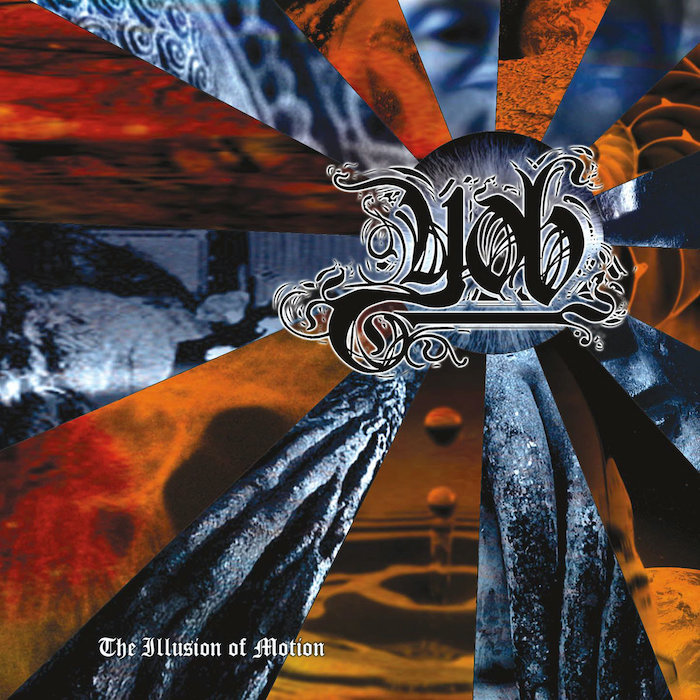 The Illusion of Motion (2004)
(Metal Blade)
Shortly after the release of Catharsis, Travis Foster replaced Gabe Morley at the kit, ready to start work on their third full length. The Illusion of Motion finds Yob at some of their farthest extremes yet, experimentally alternating concise sludge with extended doom. Like a metamorphosis, Scheidt sheds the stoner tropes of previous records in favor of a more progressive post-metal sound, relegating psychedelia to a supporting role. A marked improvement in Scheidt's vocals is also immediately apparent—his screams are harsher and clean verses sharper. If nothing else, The Illusion of Motion is Yob's most metal album. Large parts of the album may meander experimentally, but with more menace than wit. The ominous title track stretches out to drone-like proportions, their longest ever at just over 26 minutes. It also features some of Scheidt's most harrowing vocal performances, growls and shrieks with nearly as much reverb as his guitar. Even amidst the intense, protracted doom, Scheidt's rising clean vocals and major chords offer break-in-the-clouds moments of dramatic enlightenment.
Rating: 8.9
The Unreal Never Lived (2005)
(Metal Blade)
The final record before their hiatus is Yob at a glorious peak. Having now worked with Sato and Foster for multiple records and tours, Scheidt's writing and leadership evolved, and together the band hit a stride. The crunchy groove of opening track "Quantum Mystic" is a satisfying slab of sludge. "Grasping Air" comes in at a classic dirge pace, with surprisingly condensed intensity. These first two songs contain absolutely no filler, no noodling or experimentation. The riffs are staged out from start to finish. "Kosmos" doubles back on this, bringing back some of the psyche jam sesh vibes. Throughout, Foster's improved prowess at the kit shines. Where Morley was an effective follower, often matching the movements of Scheidt's riffs with rhythmic exactness, Foster truly complements them. Together, they achieved the most coherent and effective atmosphere for Yob yet through pindrop pauses and intricate guitar effects. A fantastically dramatic mood prevails throughout the album, a promise to be built on after their hiatus. "Mental Tyrant" extends outward in a sinister drift, the slow motion pummeling alternates with whistling and hissing static. The song then descends into a pit of riffs, finishing the album with some of Scheidt's most inventive guitar work ever. The vinyl version switches the order of the final two tracks, concluding the album with the abrupt pin-drop cessation of "Kosmos," perhaps to accommodate the bonus track "Essence" (their most blisteringly prog-rock track). But when played in full at Roadburn 2012, Yob rightfully concludes with the epic "Mental Tyrant."
Rating: 9.5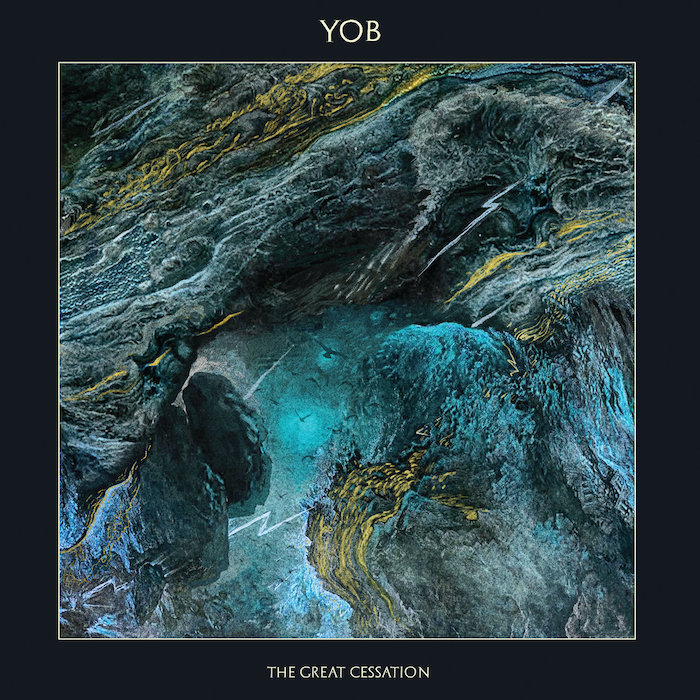 The Great Cessation (2009)
(Profound Lore)
When both Foster and Sato left the band, Scheidt decided to call it quits on Yob, indefinitely. But just four years later, Scheidt and Foster met up and began jamming again. Once Aaron Rieseberg joined on bass (who has since stuck with the band), it was only a year before The Great Cessation arrived. Their first post-hiatus record is something of a warm up. The group eschews their previous experiments with tempo changeups, taking a more straightforward approach to song structure. "The Lie that is Sin" draws on the atmospheric work of The Unreal Never Lived with clever undistorted guitar and hauntingly reverbed vocals, but channels it through a post-hardcore funnel. The result is a melodic delight. "The Silence of Heaven" draws out the doom riffs, never fully resolving or progressing, while "Breathing from the Shallows" regains some of the tension with dynamic finesse from Foster's drumming. The closing 20 minute title track dials everything back with beautifully understated guitar work, lines reverberating and overlapping like a dance, and whisper-like clean vocals bring an entirely new tone. 
Their set at Roadburn 2010, featuring both the opening and closing tracks of The Great Cessation, sealed the fate of the comeback. "We're going to play four songs. That will be one hour. We are Yob." Thus spoke Mike Scheidt, and thus Yob was back.
Rating: 8.5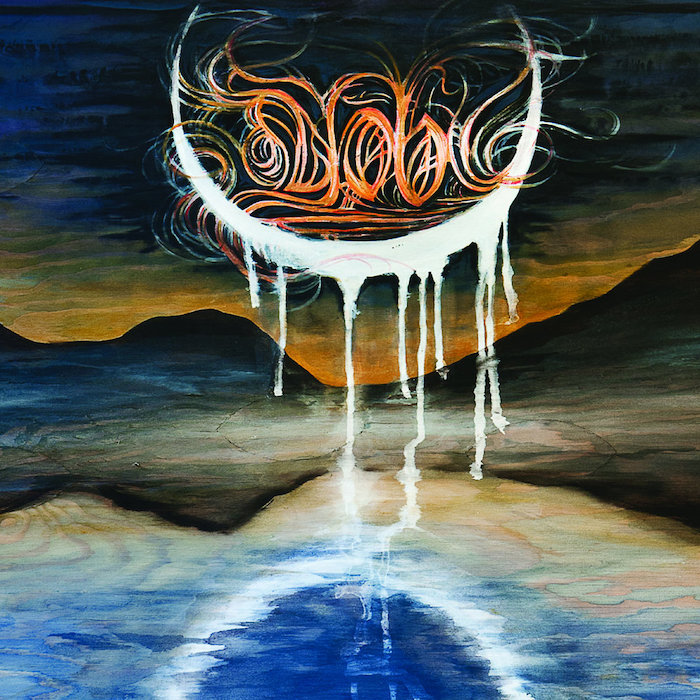 Atma (2011)
(Profound Lore)
Two long years later (an anomaly from their yearly writing schedule, even considering the hiatus) Atma saw Yob fully back on track, with Rieseberg coming into his own on bass, Foster's style well established, and Scheidt only continuing to improve his riffs. The album tears open immediately with a dramatic pounding, where prior projects always had some kind of foreword. It's not necessarily a promise of immediacy—the riff evolves methodically over the course of a few minutes before Scheidt's vocals come in. These vocals don't quite match up to previous performances, seeming to attempt a mix between gruff and melodic rather than balancing back and forth between styles. In a tasteful return to sampling for mood setting, Yob used field recordings of rain and waves, as well as excerpts from Alan Watts' philosophical lectures. "Atma" features Scheidt's signature inventive guitar riffs, playing with rhythm and motion. "Before We Dreamed of Two" resets the band's approach to dynamic songwriting—slowing from a march to a crawl, before fading away almost entirely to an echoy interlude.
As usual, their closing track takes a more spacious approach, and "Adrift in the Ocean" is simply stunning. Surprisingly rapid arpeggio guitar work feels almost insistent, gripping, despite the understated volume and tone, eventually giving way to a dramatic current of subtly growling bass and rolling drums. At this point in his career Scheidt has mastered the art of planting a riff and evolving it in steps, louder and harsher. But now he has matching talent—Rieseberg and Foster transcend on this song from merely backing up Scheidt's vision to helping perfect it.
Rating: 9.1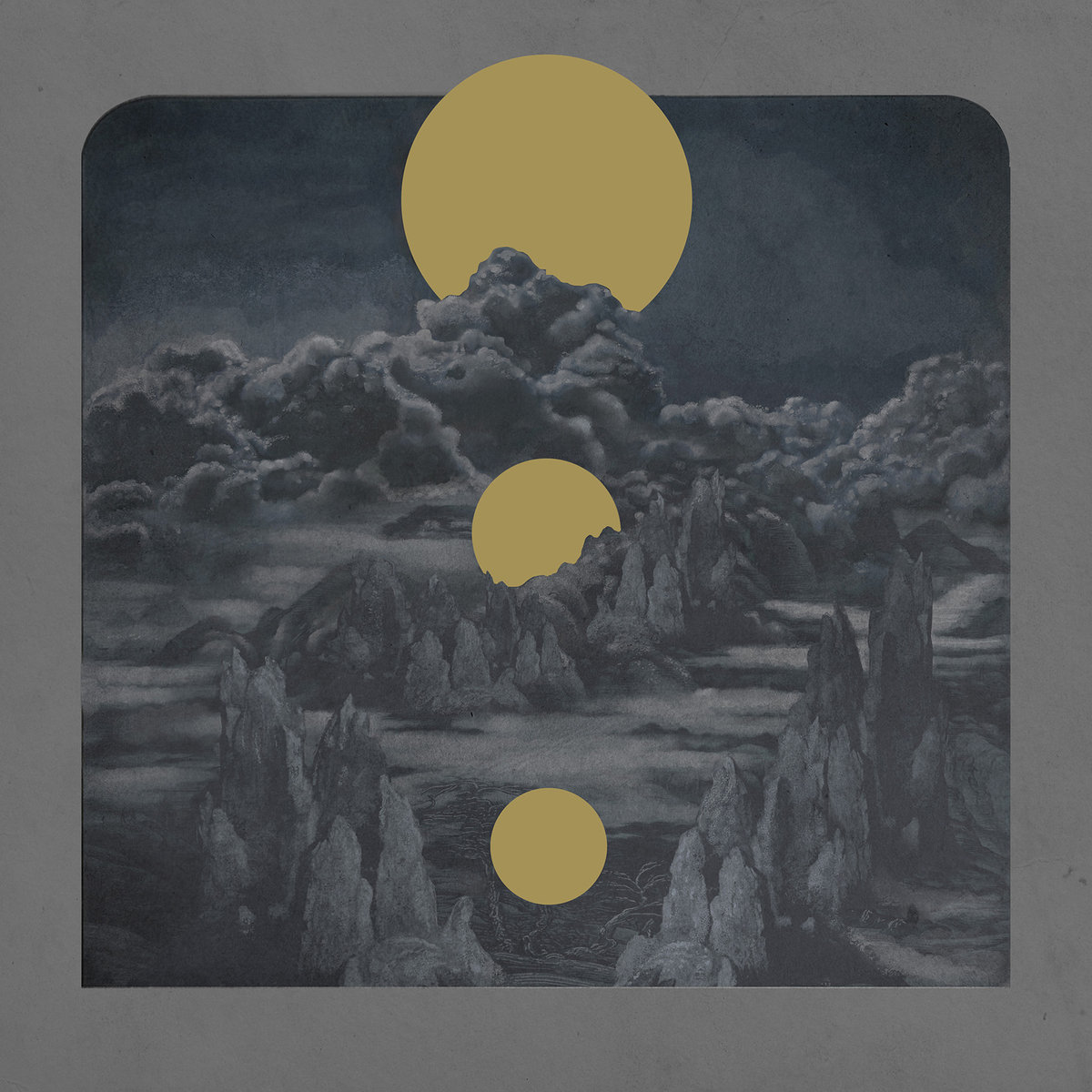 Clearing the Path to Ascend (2014)
(Neurot Recordings)
Considered around here to be one of the best metal albums of the millennium, their seventh album Clearing the Path to Ascend is the most direct execution of Yob's vision, each component playing a role throughout yet also neatly segmented into four nearly perfect songs—unquestionably one of the best Yob albums, and if not for Our Raw Heart, it would be their magnum opus.
Yob never did give their Alan Watts samples much context, but "time to wake up" takes the cake, finally putting the sample to work within their text. "In Our Blood" shows off Yob's signature ability to elongate a psychedelic stoner riff into a doomy dirge, while still retaining the groove. An immediate furiosity in "Nothing to Win" proved their fluid post-metal legacy still has some absolute rippers to offer, and the burly riffs of "Unmask the Spectre" leave just enough space for majestic melody. The concluding masterpiece, "Marrow," simply put, is their best song. The payoff of Scheidt's dynamic writing has never been bigger. The pensive and mercurial melody drifts slowly with promise, bursting into sublime grandiosity. These are also the best of Scheidt's vocals and lyrics too, restrained yet soaring and complemented by choral harmonies; the rhythmic poetry aligning with the melody. "All these words / Are dust within my mind / In these times / That burn within our sight / Yearning to know / Deep into the marrow." Where previous epics involved multiple motifs in different stages, "Marrow" remains focused throughout, elaborating on a single theme. The progression of the song is painstaking, methodical—a crowning achievement.
Rating: 10.0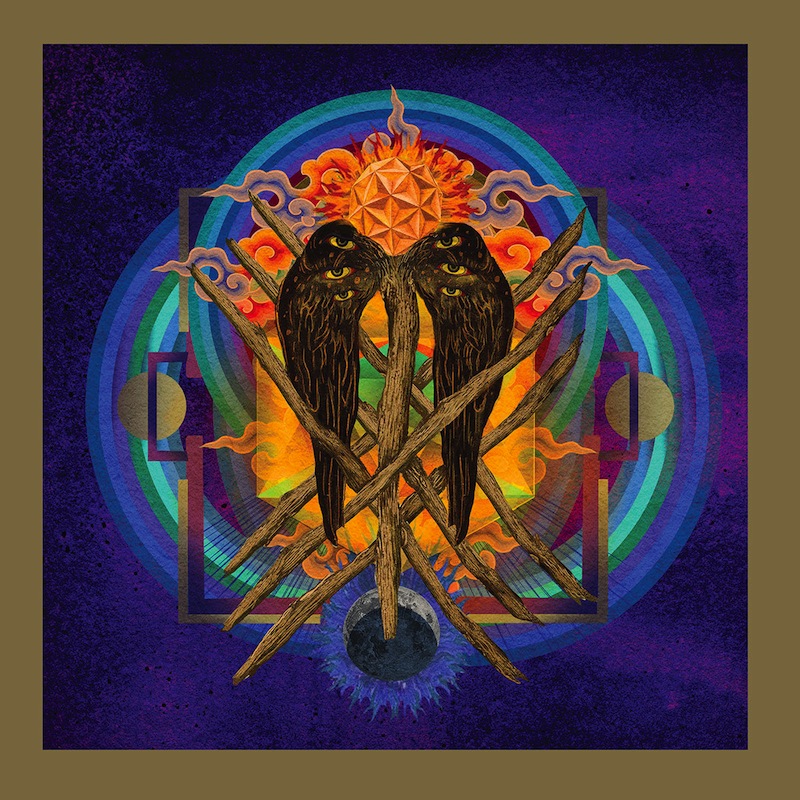 Our Raw Heart (2018)
(Relapse)
At a full 73 minutes and seven distinct cuts, Our Raw Heart is their longest album since their debut. Similar to Atma, the album begins the riffage immediately, like a heralding fanfare. "Ablaze" functions as a sort of overture, demonstrating in turns the groove, the majesty, and the menace of the album to come, and the band that Yob has become. The swinging riff gives us pummeling technicality and melodic beauty, alternately descending into reverberant growling, before revealing a shining, solo Scheidt, full-throated and masterfully mournful. "The Screen" calls back a technique from the very end of The Unreal Never Lived and "Atma," that mind-boggling chug, now deepened into a dread-inducing trudge. Then comes a disorienting battering of doom. If "In Reverie" feels like losing sight of the shore, then "Lungs Reach" is a plunge to the bottom, and there's only one way to go from there. "Beauty in Falling Leaves" uplifts, Scheidt's voice and pensive guitar ascending steadfast. As with "Marrow," Yob remains focused on crafting a beautiful song, this time constraining themselves even further. Earlier in their career that could have been plenty enough of a Yob album, but not anymore—there's too much to say. "Original Face" retains the mood at hand, but blends it with their post-hardcore style, featuring some of Scheidt's longest and also most melodic screams. The closing title track is more than we deserve, at this point feeling like a bonus track (a common practice for Yob thus far). The song is beautiful, entirely full of gratitude for being alive. These final three tracks comprise some of Yob's most ascendant music, riffs rising in steps, soaring vocals, spacious arrangements.
Rating: 10.0
---
Support our Site—Subscribe to Our Patreon: Become one of our monthly patrons and help support an independent media resource while gaining access to exclusive content, shirts, playlists, mixtapes and more.