10 Artists Who Pass the 5-Album Test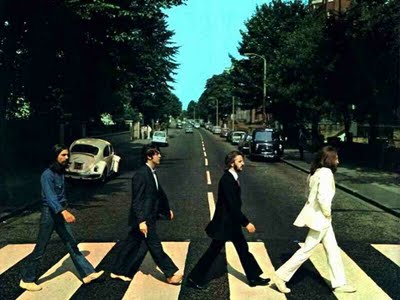 A year ago, Steven Hyden of the AV Club formulated a rubric for determining the greatness of a musical artist that he deemed The Five-Album Test. Along with critical respectability and commercial success, Hyden puts up the idea of consistency as a measure of an artist's worth, humbly proposing that this "is an interesting lens through which to examine music history." It took us a while to actually put into practice, but this is an idea worth exploring. Which artists have actually pulled off a run of five or more albums deserving of an A? For the purposes of this exercise, we chose only 10 (and none of them are Fountains of Wayne), but it could have easily expanded to 20. But beyond that it gets a lot trickier. In any case, these 10 artists went five for five, and sometimes even more.
The Beatles
Streak: A Hard Day's Night (1964); Rubber Soul (1965); Revolver (1966); Sgt. Pepper's Lonely Hearts Club Band (1967); Magical Mystery Tour (1967); The White Album (1968); Abbey Road (1969); Let It Be (1970)
The Beatles may be the most obvious curve-setters for breaking a five-album streak, but that doesn't make it any less true. In fact, their streak of great albums spans a basically unparalleled eight albums, beginning with A Hard Day's Night, their first album of all-original material, and ending with Let It Be, a decidedly less-than-perfect but nonetheless stunning career ender. And in between, the band, in a brief six years, delivered six perfect albums. Top that!
---
Miles Davis
Streak: Filles de Kilimanjaro (1968); In a Silent Way (1969); Bitches Brew (1970); A Tribute to Jack Johnson (1971); On the Corner (1972)
Miles Davis has a discography that's not only massive, but is so consistently good that one could argue there are a handful of five-album streaks to choose from. That depends largely upon which era you prefer of Davis' career. But the beginning and peak of his electric period yielded a five-year excursion into funk, rock, psychedelia and other strange and exciting developments that stands as a creative period rivaled only by the Beatles' brief but productive career.
---
Led Zeppelin
Streak: Led Zeppelin (1969); Led Zeppelin II (1969); III (1970); IV (1971); Houses of the Holy (1973); Physical Graffiti (1975)
Led Zeppelin's discography isn't perfect, but if the band broke up after their 1975 double-album Physical Graffiti, it, for all intents and purposes, would have been. The hard rock superheroes started off with a superbly heavy debut and only escalated from there, building to the climactic Houses of the Holy and its colossal 2 LP follow-up. As with any doubles, it's with that album that the band started to show some of the cracks in the Zep armor, even if the whole remains a stunning piece of rock `n' roll grandeur. Six albums without showing signs of a slowdown — just one of the added benefits of wielding the Hammer of the Gods.
---
Black Sabbath
Streak: Black Sabbath (1970); Paranoid (1970); Master of Reality (1971); Vol. 4 (1972); Sabbath Bloody Sabbath (1973)
After 1975's Sabotage, finding a string of winners in Black Sabbath's catalog proves challenging, to say the least, which isn't helped by the fact that the band underwent a long series of lineup changes. Yet in their first, classic incarnation, Black Sabbath not only created the template for heavy metal, they issued five albums that stand as the best in any genre. Add the also great Sabotage, as well, and there's a run of six.
---
David Bowie
Streak: Station to Station (1976); Low (1977); "Heroes" (1977); Lodger (1979); Scary Monsters (1980)
In the 1970s, David Bowie could do almost no wrong. But there are a handful of nagging pieces that interrupt sequences of albums stronger than most others in rock 'n' roll. The fun, but inessential covers album Pin-Ups crops up right in the middle of his glam period. And the decidedly funkier Diamond Dogs and Young Americans are quite good, but less consistent than much of his others. Starting with Station to Station, though, Bowie knocked out a string of albums that not only contain some of his best songs, but reveal an arty experimental side as well. And if you think Lodger doesn't belong here, then I'm going to have to ask you politely to listen again.
---
Elvis Costello
Streak: My Aim Is True (1977); This Year's Model (1978); Armed Forces (1979); Get Happy!! (1980); Trust (1981)
No less than one of the greatest songwriters of the 20th Century, Elvis Costello has released his share of winners in his lifetime, many of which were recorded with his likewise incredible band The Attractions, which featured one of our favorite drummers for that matter. But Costello's streak actually began with My Aim Is True, on which he was backed by American band Clover, better known as The News (as in Huey Lewis and…). With five amazing albums in five years, Costello almost went six for six with Imperial Bedroom if not for the interruption by Costello's good-not-great "country" album Almost Blue.
---
Talking Heads
Streak: Talking Heads: 77 (1977); More Songs About Buildings and Food (1978); Fear Of Music (1979); Remain In Light (1980); Speaking In Tongues (1983)
Thirty-five years after the Talking Heads' debut, it still seems astonishing that the New York band went from such a clean, elegant work of minimal pop to the complex Afrobeat inspired Remain In Light in just three years. The Heads evolved faster than most, and had more ideas than essentially any other band of the punk/post-punk era, their peak culminating in the funky, and highly underrated Speaking In Tongues. That wasn't their last album, and it's not wrong to say they had no bad albums, but more importantly, they had five truly great ones.
---
Nick Cave and the Bad Seeds
Streak: Your Funeral… My Trial (1986); Tender Prey (1988); The Good Son (1990); Henry's Dream (1992); Let Love In (1994)
Nick Cave and the Bad Seeds started out strong with From Her to Eternity after the breakup of The Birthday Party, and have pretty much stayed on a fairly high level of quality up through the present, with only one or two dips in quality along the way. A bit like Sonic Youth below, Cave's strongest act came in a string of albums each separated by two-year intervals, beginning with the soulful Your Funeral… My Trial and carrying on up through the manic Tender Prey, relatively subdued The Good Son, the abrasive Henry's Dream and the darkly romantic Let Love In. Consistency isn't usually a quality one might associate with a character as manic and frequently unhinged as Cave, but tortured genius can apparently be disciplined as well.
---
Sonic Youth
Streak: EVOL (1986); Sister (1987); Daydream Nation (1988); Goo (1990); Dirty (1992)
Sonic Youth, the band with the greatest winning streak in rock music, according to Spin, no doubt has a staggering number of great albums. With the five-album run that begins with EVOL, however, they kicked off a progression that any indie rock group worth its salt would kill for. From the dissonant post-punk of that album and successor Sister, to the sprawling masterpiece Daydream Nation, and the slightly more polished breakthroughs of Goo and Dirty, the band cemented a legacy of brilliance in the span of six years.
---
Sleater-Kinney
Streak: Dig Me Out (1997); The Hot Rock (1999); All Hands On the Bad One (2000); One Beat (2002); The Woods (2005)
Sleater-Kinney's discography outside of The Woods and Dig Me Out tends not to garner as many plaudits as those two landmark releases, yet the three albums sandwiched between them offer up some of their best material, and for that matter, act as a bridge between their Kill Rock Stars debut's punk rock and their sole Sub Pop release's explosive, speaker-blowing rock 'n' roll. The Portland trio has been called the best band in rock 'n' roll once or twice, and with good reason. During their decade together, they were.
You might also like: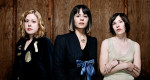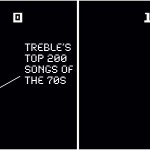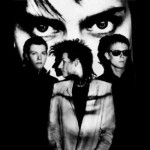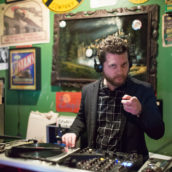 Jeff Terich
Jeff Terich is the founder and editor of Treble. He's been writing about music for 20 years and has been published at American Songwriter, Bandcamp Daily, Reverb, Spin, Stereogum, uDiscoverMusic, VinylMePlease and some others that he's forgetting right now. He's still not tired of it.