10 Essential Bomb Squad Productions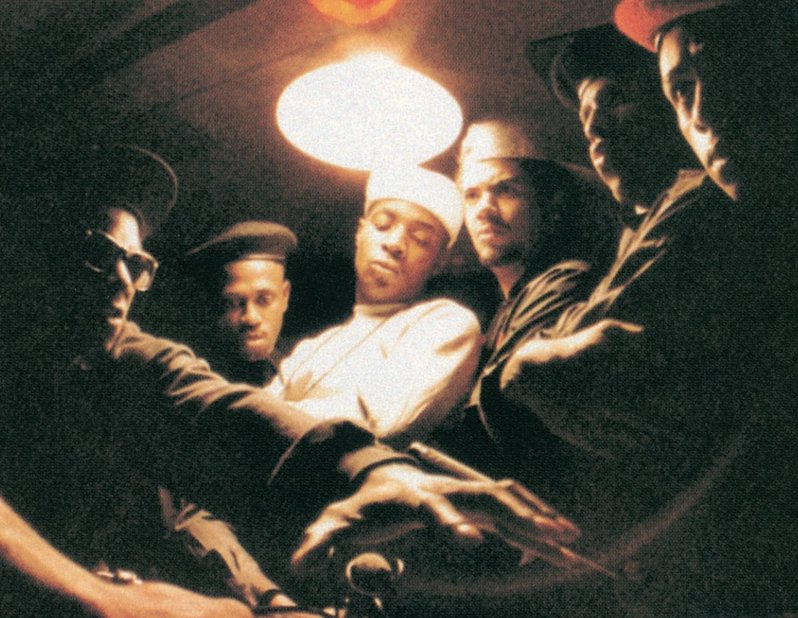 We've spent a significant amount of time this year looking back at the state of rap of 30 years ago, both from a 30,000-foot view of 1988's greatest releases and by putting under the microscope an LP that brought together music and politics like none before that year and few since, Public Enemy's It Takes a Nation of Millions to Hold Us Back. The thing we sometimes forget about that album and its launch of PE into hip-hop's stratosphere is that behind the performers on the album cover—Chuck D, Flavor Flav, DJ Terminator X, even quasi-hypeman Professor Griff—stood The Bomb Squad, arguably one of the first studio production crews to get marquee status. The Boxley brothers of New York took up the names Hank and Keith Shocklee as they got involved with the rap party scene of 1980s Long Island. They hooked up with aspiring MC Carl Ridenhour at Adelphi University, who would call himself Chuck D onstage with Public Enemy but used the alias Carl Ryder when in the studio helping to select and arrange their powerful noises. Then came Eric "Vietnam" Sadler, who joined them as their tech guru.
Before producers became not-so-secret weapons, before artists like Kanye West became as much of a "get" off the mic as on it, The Bomb Squad helped craft the PE sound and then remixed or guest-spotted other musicians to give them a lift with inherent talent and name recognition. Even early '90s rock, especially industrial music, started to mimic The Bomb Squad's style of funk assemblage; you can really hear it in work by the likes of Consolidated and MC 900 Ft. Jesus. The Bomb Squad's impact belies the fact that their own lifespan was achingly brief. Gary "G-Wiz" Rinaldo joined them as Public Enemy's career was already plateauing, so they took on work in genres from R&B to rock out of necessity. Passing years also made the kind of sample-based production they pioneered an increasingly expensive and litigious proposition. The major players continue in the industry to this day, but The Bomb Squad's orchestrations—let alone their credit lines—are something we're unlikely to encounter again. Here are 10 essential productions that trace the path they forged.
---
Public Enemy – "You're Gonna Get Yours"
(Def Jam/Columbia, 1987)
It would be easy to put "Bring the Noise" or "Welcome to the Terrordome" or another big hit from one of Public Enemy's contributions to rap-album canon here in this list, but you have no game if you have no square one. In hindsight, the opening song and second single from PE's debut album is a warning to all about what's to come over the next few years. This love song to the Oldsmobile 98 ("the ultimate homeboy car") is boastful scene-setting with hints of racial politics, told over an insistent soundtrack of Terminator X scratches, an endlessly looped sample of wobbly guitar, and bass from Bomb Squad associate and album producer Bill Stephney.
---
The 7A3 – "Coolin' in Cali"
(Geffen/Warner Bros., 1988)
The Beastie Boys were not the only New York rap group to relocate to Los Angeles to record in 1987 and 1988. Brooklyn brothers Brett and Sean Boldin and Queens-born DJ Muggs (who would later join Cypress Hill) switched coasts to work on their debut LP Coolin' in Cali, with most of the production duties handled by a pre-Ruffhouse Records Joe Nicolo. The title track, however, found The Bomb Squad's sampledelica opening the album with a frenzy that the rest of the set never quite matched. Between the wall of sound and the Boldins' solid mic skills, this song is The 7A3's career Billboard peak.
---
3rd Bass – "Steppin' to the A.M."
(Def Jam/Columbia/CBS Records, 1989)
As they refused to be limited to just an East Coast entity, The Bomb Squad also refuted the notion that rap was exclusively successful for black artists. 3rd Bass stepped into the void left at the Def Jam label when the Beasties headed west for Capitol Records, and both the Squad and Public Enemy gave Pete Nice and MC Serch visible and moral support. Their debut The Cactus Album was largely produced by Sam Sever (Big Audio Dynamite), but this song was The Bomb Squad's best-known contribution on the album. 3rd Bass imagine themselves as Eric B. & Rakim, rapping over noodling bass lines and dialogue constructed from up to four different vocal sources.
---
Ice Cube – "Endangered Species (Tales from the Darkside)"
(Priority, 1990)
Dr. Dre was ready, willing, and able to produce Ice Cube's solo debut, but the atmosphere around Cube's exit from NWA was so toxic that both parties thought better of it. Cube instead bought one-way tickets to the Shocklees' New York doorstep for himself and his producer Sir Jinx. The title track of AmeriKKKa's Most Wanted may use more samples, and I may have a special place in my head and heart for the bridge breakdowns in "The Nigga Ya Love to Hate." But this second single crystallizes how Public Enemy's sonic touchstones of the day—filtered samples, storytelling soundcraft, even Chuck D with some guest bars—helped to tell an album's worth of Ice Cube's L.A. stories.
---
Son of Bazerk – "Change the Style"
(MCA/Soul 1990)
Bazerk, Bazerk, Bazerk was a 1990 album credited to Son of Bazerk featuring No Self Control and the Band—that's rapper Tony Allen (responsible for introducing Flavor Flav to Chuck D), three backup rappers, and their DJ. Fully produced by The Bomb Squad, it feels like the logical extension of their sound library to actual singers and instruments, as impossibly dense and sonically exploratory as they ever got. "Change the Style" also unfortunately reminds us that sometimes the streets give you far less cred than the critics do. The skill needed to merge Son of Bazerk's four stream-of-consciousness voices, as reggae, doo-wop, and punk breakdowns made their way through the din, somehow never rose above the level of novelty.
---
Bell Biv Devoe – "B.B.D. (I Thought It Was Me?)"
(MCA, 1990)
The Bomb Squad by this point had already extended beyond rap's confines, producing tracks for the likes of Vanessa Williams and Ziggy Marley. Here came one of their first and most successful efforts in the burgeoning New Jack Swing movement, which turned out to be the third single from the New Edition alums' landmark Poison album. It also proved that The Bomb Squad could turn a party out with little to no obvious sampling. Sure, the growling guitar riff, shuffling percussion, and subtle keyboard whines may all sound conventional. Having them turned into a Top 30 Billboard hit by producers who to this point had been everything but conventional is no small achievement.
---
Aaron Hall – "Don't Be Afraid"
(MCA/Soul, 1992)
A number of Bomb Squad productions and affiliated acts appear on the soundtrack to Juice, considered a vanguard release in modern black filmmaking. One custom-built for the movie and standing out from the pack is this solo effort from one of the singers from vocal group Guy, which would top Billboard's R&B charts and launch his solo discography in 1993. The subtle piano and looped samples of heavy breathing and dissonant guitar could stand alone as The Bomb Squad's version of bedroom music. That's probably for the best, as Hall's lyrical come-ons just constitute one long rape trigger.
---
Chilly Tee – "Audi Like Jetta"
(MCA, 1993)
You'll notice some of these Bomb Squad cuts come not from Public Enemy's Def Jam home, but from an MCA imprint called Soul. This was Hank Shocklee's attempt at running a record label alongside Stephney, and it opened and closed within the span of two years. Shocklee joined MCA in A&R afterwards, and aiming to repeat the success of 3rd Bass on Def Jam and improve upon Young Black Teenagers from the Soul label he signed white rapper Chilly Tee. (Plot twist: this was Travis Knight, son of Nike founder Phil Knight.) The Bomb Squad took production credit for his album Get Off Mine, and "Audi Like Jetta" was the closest thing it had to a hit, its slick and smoothly delivered rhymes running atop loops from Roy Ayers.
---
Run-DMC – "Ooh, Whatcha Gonna Do"
(Profile, 1993)
The Bomb Squad were no strangers to helping long-established and even dormant rappers hammer out new or remixed material. One of the last original tracks to carry a Bomb Squad credit, this is the second single from Run-DMC's gangsta makeover album, Down with the King. It finds the Hollis crew embracing Onyx-style delivery as Squad members switch between G-funk loops that wail under the chorus and Wu Tang saxophones stuttering under the verses. There's a certain kind of cognitive dissonance that comes with cross-wearing, ministerial rappers cocking back so many imaginary Glocks. Can't lie, though—this meeting of the musical minds is seen and is almost believed.
---
Lisa Stansfield – "Time to Make You Mine" (Bomb Squad Remix)
(Arista/Edsel, 2014)
As The Bomb Squad's cachet faded, they hit a stretch where they remixed a bunch of artists from British rock and pop, with results largely ranging from tepid (Peter Gabriel) to disastrous (Manic Street Preachers). The best of the bunch was almost never heard at all. Three years after "All Around the World" put Stansfield on club and radio playlists, "Time to Make You Mine" was a deep Real Love single ready for U.S. release with some mixes including The Bomb Squad's when it was spiked in favor of her song for the movie The Bodyguard, "Someday (I'm Coming Back)." Their version finally surfaced on Stansfield reissues in 2014, and yes, its punched-up percussion and Slick Rick samples might be predictable for workers with their pedigree. Rising as it did from the other side of the Atlantic, however, it suggests the bygone start of the trip-hop era, where hip-hop and soul merged to soothing, sultry effect.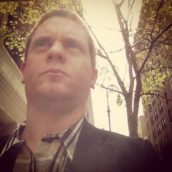 Adam Blyweiss
Adam Blyweiss is associate editor of Treble. A graphic designer and design teacher by trade, Adam has written about music since his 1990s college days and been published at MXDWN and e|i magazine. Based in Philadelphia, Adam has also DJ'd for terrestrial and streaming radio from WXPN and WKDU.