We've revealed our picks for the best songs and best albums of 2022, and now we're resuming the best music of the year with our annual dives into specific styles of music. First up is jazz, which continues to grow more exciting each year, extending one of its most exciting periods in decades with a multi-national outgrowth of scenes—our list this year includes records made by artists from four different continents and with a wide range influences and approaches. It also spans from seasoned vets to relative newcomers, young lions to lifers. Here is our list of the 20 best jazz albums of 2022.
---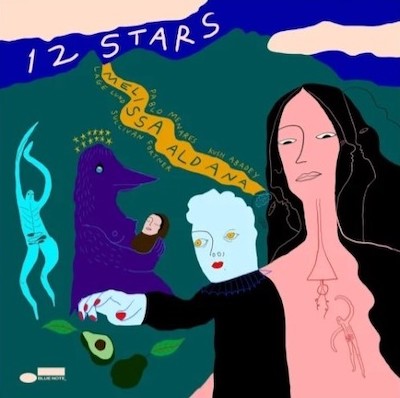 Melissa Aldana – 12 Stars
Tenor saxophonist Melissa Aldana's debut record with the legendary Blue Note imprint is an understated gem of 2022. Surrounded by the attention-grabbing fusions and electrifying performances of today's jazz scene, 12 Stars might seem unremarkable in its relaxed subtlety. But Aldana's graceful and unforced playing, which flows effortlessly across these original compositions, is just as worthwhile. It's not a one-woman show either; Aldana allows equal space for her accompanists to make an impact. With Lage Lund's playful soloing on guitar and some deft support from pianist Sullivan Fortner, it's a wholly collaborative effort. 12 Stars makes a stirring case for a gentler, tender jazz. – Noah Sparkes
Listen/Buy: Spotify | Merchbar (vinyl)
---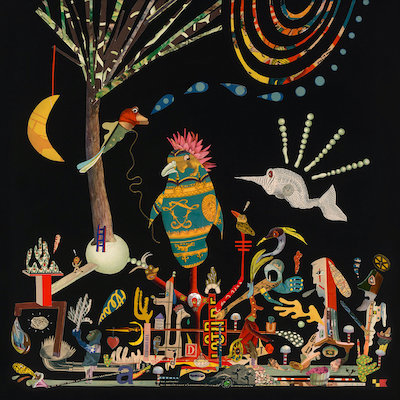 Butcher Brown – Butcher Brown Presents Triple Trey
With textures of jazz, R&B, and rap, Butcher Brown Presents Triple Trey follows up the Richmond group's 2020 release, #KingButch, with a lot of fun sonic treats and his trademark eclectic style. Tracks like "Lawd Why" have great instrumental intros that lead into verses from emcee Tennishu. Using more jazz-oriented sounds softens the hardness of their mainstream hip-hop influence, but there is still an edge. If anything, it is a much more effective and creative blend. Butcher Brown continue to move forward while staying true to themselves. – Konstantin Rega
Listen/Buy: Bandcamp | Merchbar (vinyl)
---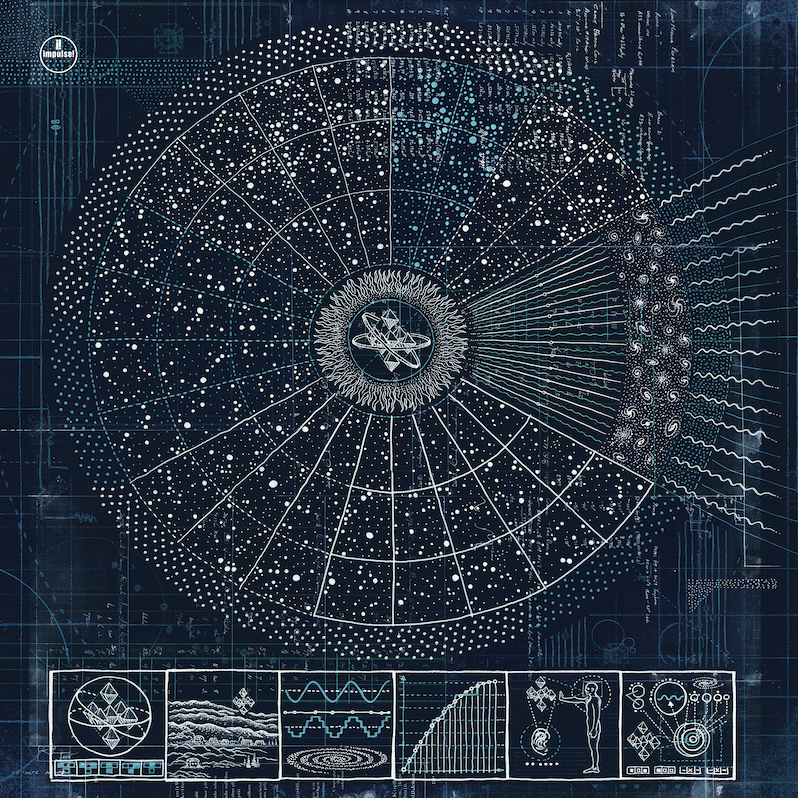 The Comet Is Coming – Hyper-Dimensional Expansion Beam
The funk of astro jazz has come down to earth with the ever-forward-zooming group, The Comet is Coming. Their latest rocket of an album, Hyper-Dimensional Expansion Beam, pleases with wild sax and electronic disturbances. But for all the blur and noise, there is a search for the stars, for greatness in the chaos of life that is rewarding beyond mere aesthetics. Tracks like "TECHNICOLOUR" rely on atmosphere and the saxophone to carry the tune, traveling far in a short span of time. The London group has outdone itself, pushing its sound yet keeping it fresh and vibrant. – Konstantin Rega
Listen/Buy: Spotify | Turntable Lab (vinyl)
---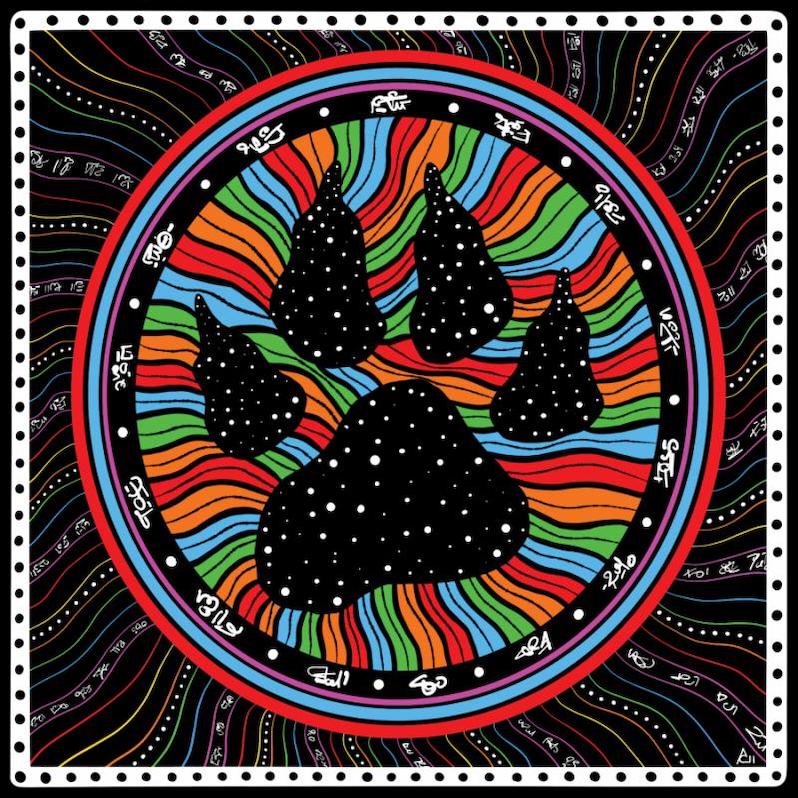 Dezron Douglas – ATALAYA
There is an impulse within much contemporary jazz to push the genre into progressively uncharted territories, perpetually merging unexpected styles. Chicago-based label International Anthem has championed some terrific proponents of this strain, becoming a stalwart of modern, boundary-pushing jazz. But bassist Dezron Douglas—a collaborator of giants like Pharoah Sanders and Ravi Coltrane—takes a different approach, locating his latest record firmly within a familiar jazz context. In doing so, ATALAYA is refreshingly self-assured, allowing the compositions and performances to take precedence. It's a quietly daring, cohesive, and intimate work, reclaiming the thrilling immediacy that permeates many a classic jazz record. – Noah Sparkes
Listen/Buy: Bandcamp | Merchbar (vinyl)
---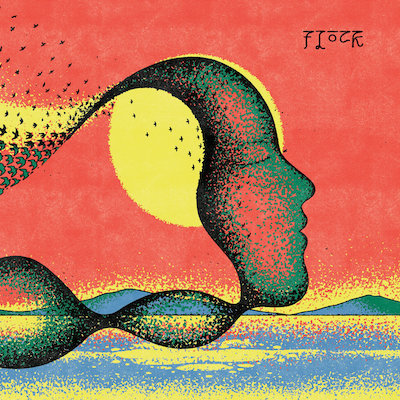 Flock – Flock
London's Flock made their debut this year with a lineup of musicians you'll find on some of the other releases here, including members of The Comet Is Coming and London Odense Ensemble. But Flock is less synth-driven future-jazz or psychedelic progressive fusion than something looser and defined less by an established aesthetic than a kind of unsettled feeling. Occasionally dipping into post-minimalism on moments like the pulse-tones of opener "Expand," delving into tabla-driven cosmic exploration on "Prepare to Let Go" or pursuing their wildest improvisational impulses on "It's Complicated," Flock employ a largely acoustic approach to eerie and otherworldly results, levitating between the meditative space of ambient jazz and the most expansively liberating spiritual jazz alike. – Jeff Terich
Listen/Buy: Bandcamp | Merchbar (vinyl)
---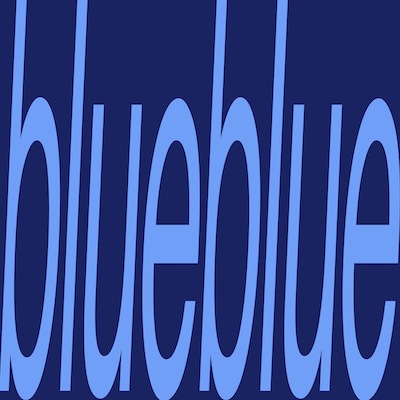 Sam Gendel – blueblue
The saxophone is capable of many things. It has been warm and accessible, lyrical and seductive, aggressive and untethered. It has bellowed, fluttered, and squealed. But on blueblue, multi-instrumentalist Sam Gendel introduces something akin to a nervous whisper, played with fragile sensitivity and recorded with the feel of a vintage tape recorder. With gently plucked acoustic guitar as consistent backing and the occasional inclusion of brushed drum work, Gendel explores the vast possibilities of texture and tone. Considering the typically prominent melodic role of the saxophone, Gendel's playing sits intriguingly far back in the mix, inhabiting a quiet, introspective space. This is a jazz that is shy, melancholic, and beautifully subdued. – Noah Sparkes
Listen/Buy: Bandcamp
---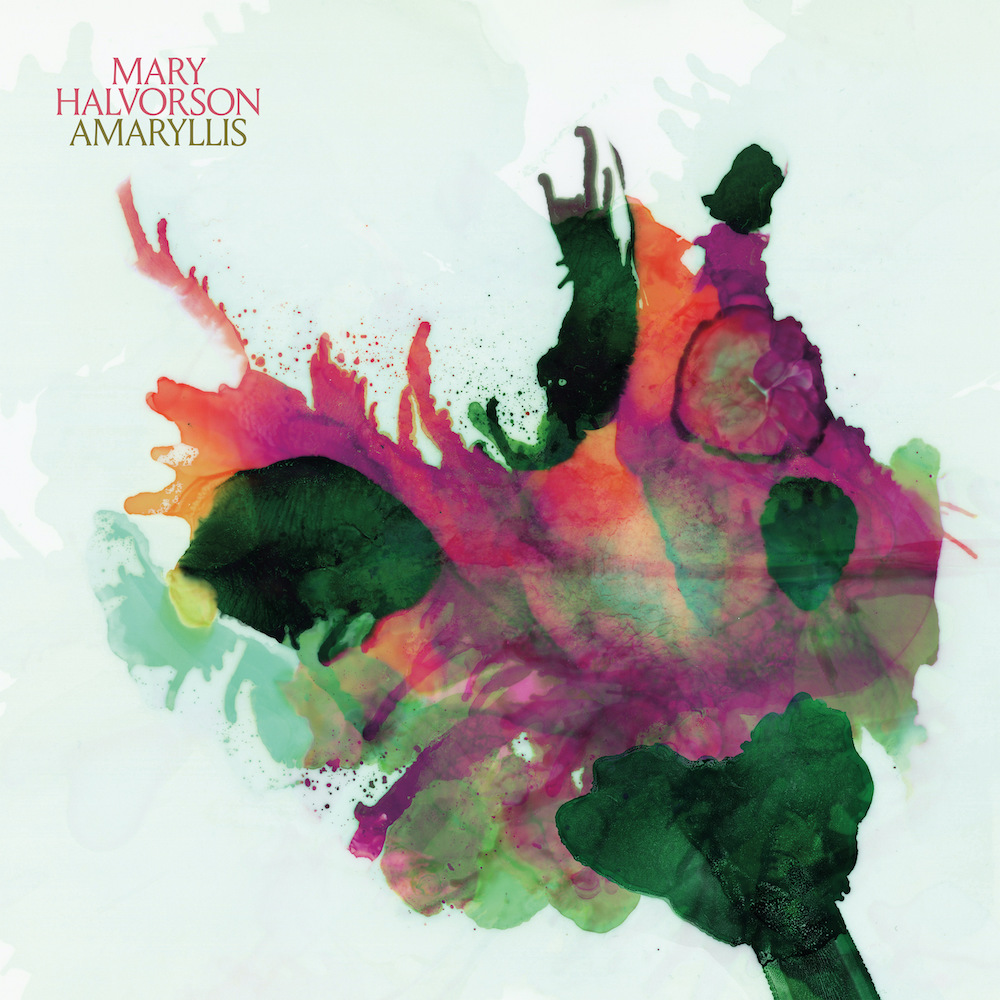 Mary Halvorson – Amaryllis/Belladonna
Amaryllis and Belladonna were released on the same day and are both named for flowers. In a way, they can be seen as companions—Halvorson described them as a pair—but each has its own distinct character. For one, the former was recorded with a jazz quintet and the latter with a string quartet. Amaryllis is energetic, delightfully surprising, full of grooves followed by hairpin turns. Belladonna is more like a beautiful, haunted puzzle, the sound of the tying and untying of knots. Without horns or percussion, it feels particularly spacious. Both records are like abstract paintings by painters with different styles but similar aesthetic principles; these stunning records remain linked despite their differences through Halvorson's unmistakable signature. – Tyler Dunston
Listen/Buy: Bandcamp | Merchbar (vinyl)
---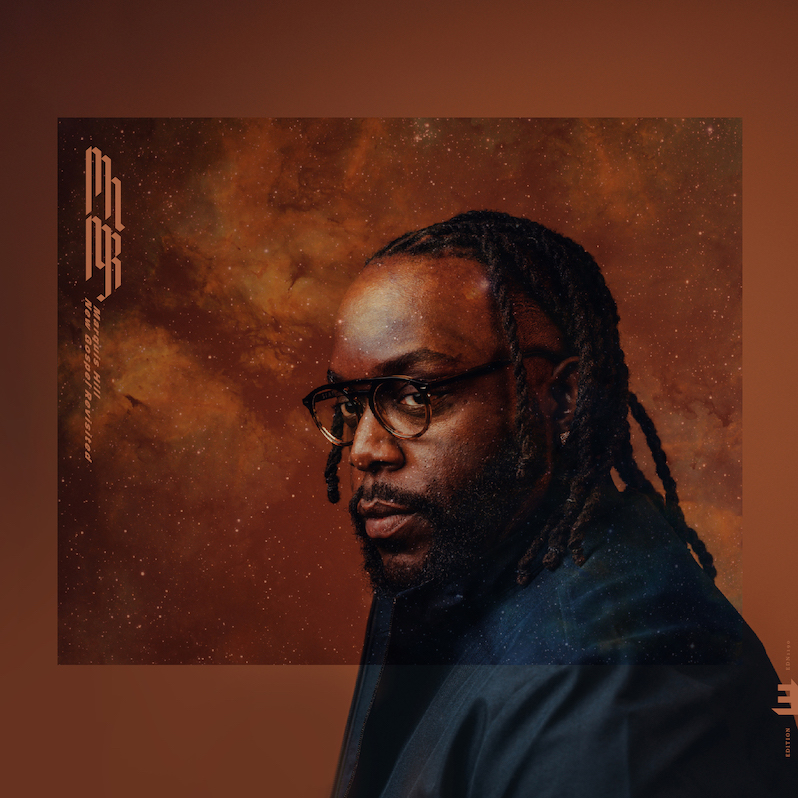 Marquis Hill – New Gospel Revisited
Marquis Hill's first album with Edition Records continues his blending of jazz, hip-hop, and neo-soul. There is a bounce to New Gospel Revisited, yet a smoothness to it as well. This live album revisits and reinterprets his first album New Gospel, originally released in 2011, taking his multi-talented band into the Constellation in Chicago. Though he may be looking back on early compositions, Hill makes them new, creating subtle and not-so-subtle changes as the album moves along. A blend of new and old, Marquis Hill takes his talent further, pushing himself and his band to fresh territory while keeping the heart of his compositions in mind. – Konstantin Rega
Listen/Buy: Bandcamp | Merchbar (vinyl)
---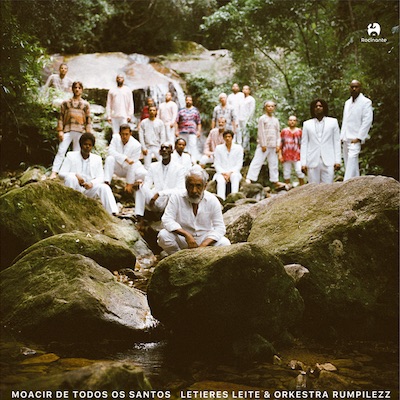 Letieres Leite & Orkestra Rumpilezz – Moacir de todos os santos
Brazilian bandleader Letieres Leite died before this album saw release, which makes its arrival this year bittersweet. But the music of Moacir de todos os santos itself is vibrant and powerful, its big band arrangements and Bahian percussion creating a masterful double-length album of elaborately arranged Brazilian jazz. Though one particular name here should stand out to listeners, singer/songwriter and tropicalia innovator Caetano Veloso on "Nanã," though it's the Orkestra's performances throughout that provide the most dazzling focal point. There's sadness in this being Leite's final recorded work, but it's a breathtaking legacy to leave behind. – Jeff Terich
Listen: Spotify
---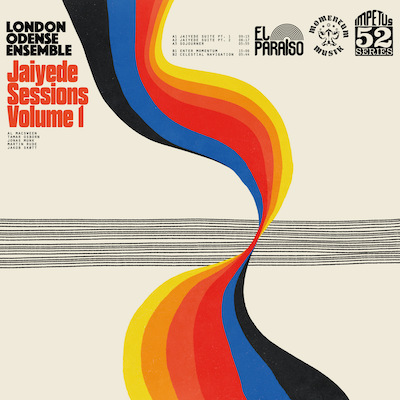 London Odense Ensemble – Jaiyede Sessions Vol. 1
The collaborative project between seasoned jazz players and members of psychedelic rock group Causa Sui (who founded psych-fusion label El Paraiso), London Odense Ensemble is jazz fusion viewed through the lens of psychedelic rock. That might very well scan as "prog," and if so, well, that's not too far off. But by and large, the debut album by this group of cosmic instrumentalists thrives on psychic groove and otherworldly transcendence. Guitars, bass, drums, keyboards, saxophone, flute and effects aplenty swirl into far-off dimensions, offering an extended break from the bonds of reality for a good hour or so, each layer criss-crossing, intersecting and pushing against each other in a mesmerizingly spaced-out harmony. – Jeff Terich
Listen: Spotify
---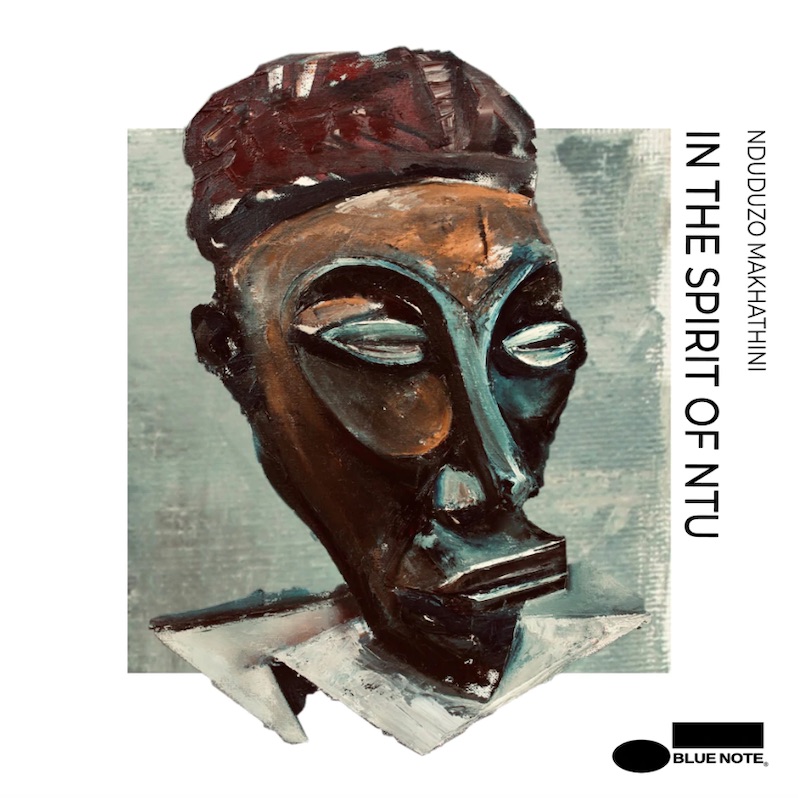 Nduduzo Makhathini – In the Spirit of Ntu
South African pianist Nduduzo Makhathini is probably best known for performing as a member of Shabaka and the Ancestors, though he's been pretty prolific on his own, having released a number of albums in the 2010s before making his Universal Music South Africa debut with 2017's Ikhambi. Now on the roster of the venerable Blue Note Records, Makhathini delivers a dynamic breakthrough of an album with In the Spirit of Ntu, pairing his gorgeously hypnotic piano performances with a series of expressive vocalists and powerful polyrhythmic arrangements. Makhathini creates an intricate and expansive work that explores themes of spirituality and ancestral heritage through a contemporary approach, at turns mesmerizing and animated ("Unonkanyamba") and carrying a simmering heat ("Amathongo"). In the Spirit of Ntu is a complex work but an accessible one, making the process of unlocking its deepest layers a thoroughly enjoyable experience. – Jeff Terich
Listen/Buy: Spotify | Merchbar (vinyl)
---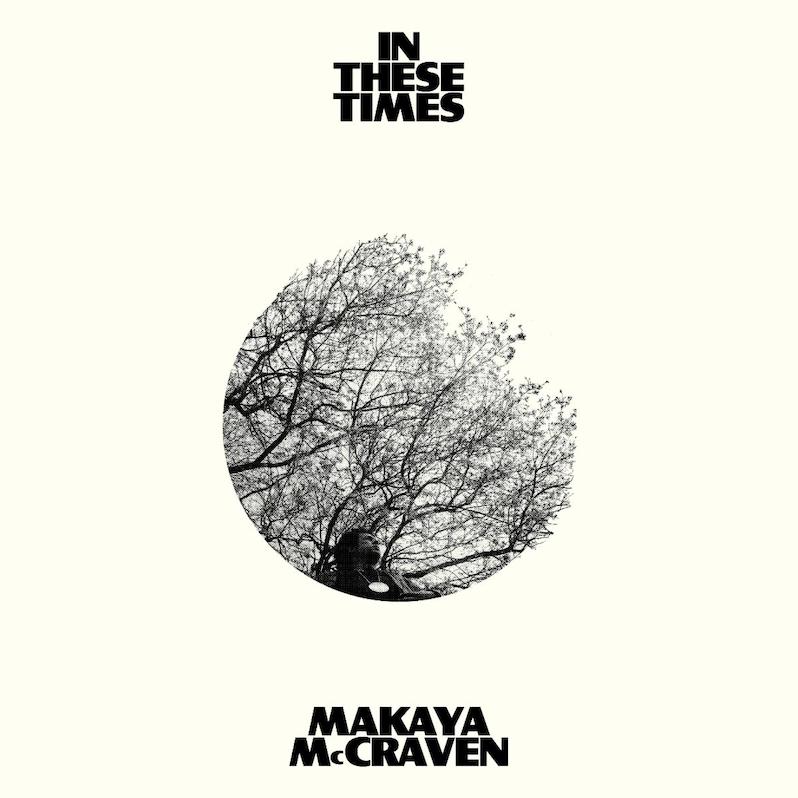 Makaya McCraven – In These Times
A years-in-the-making project, In These Times is both Makaya McCraven's newest album as well as one whose origins go back nearly the longest. An ambitious work as well as a highly accessible one, In These Times explores different permutations of rhythm itself, juxtaposing a variety of different time signatures against arrangements that showcase both McCraven's most ambitiously orchestrated arrangements and most intricate sample work alike. Its title alludes to both its rhythmic nature as well as the troubled times that humanity can't seem to escape. But in the music itself, McCraven shows that in spite of the conflict and chaos, that something of great beauty can still be created and explored. – Jeff Terich
Listen/Buy: Bandcamp | Turntable Lab (vinyl)
---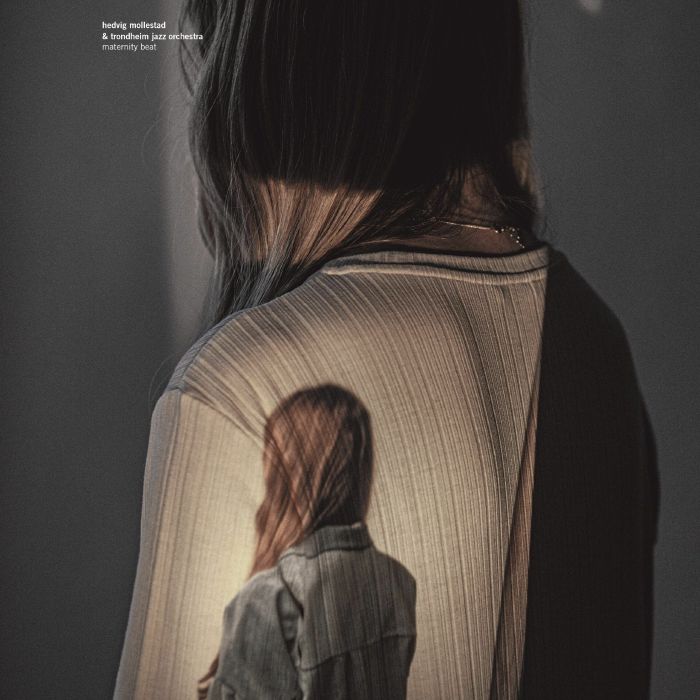 Hedvig Mollestad/Trondheim Jazz Orchestra – Maternity Beat
Hedvig Mollestad has long been a master of turning that which we love here about prog and metal (odd time signatures, thrilling blood boiling guitar tones, knife-like dissonance) and melding it against a fusion backdrop. Her work feels, ever as always, the straighter jazz counterpoint to the free improv of SUMAC, completing the bridge between the worlds of metal and jazz that other great group begins. Here, the expanded palette of instrumentalists at her disposal allows her already-great compositional forms to burst with color, with explosive solos from saxes and violins and organs and seemingly every beast under the sun. Certainly, if motherhood is the birthing of a new world, then the work that mirrors it should be a world unto itself as well, a feat Mollestad and the Trondheim players capture with aplomb. – Langdon Hickman
Listen/Buy: Spotify | Merchbar (vinyl)
---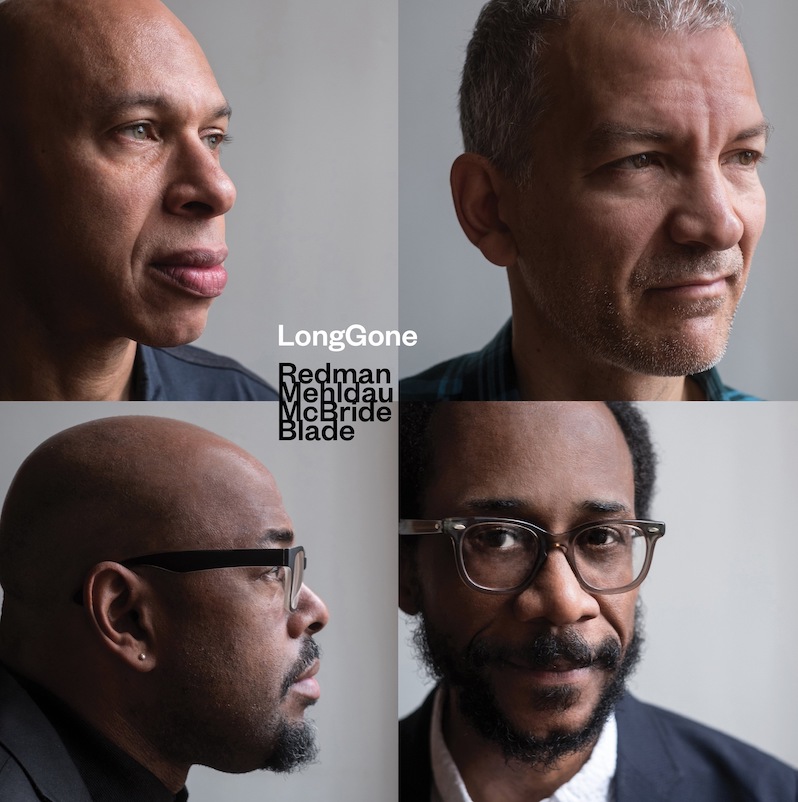 Joshua Redman, Brad Mehldau, Christian McBride & Brian Blade – LongGone
A jazz album by four modern giants and band leaders that plays out exactly what the best case scenario of that description might foretell. There is little in the way of fireworks here, all four of these players having long proved the immensity of their chops. Instead, we get six songs that full of rich chord voicings and exciting but melodically driven choices in the solos, producing material so luxurious you'd be hard pressed to get a lay listener to guess this was improvised and not fully composed. Great jazz, like great music of any kind, is marked by sensitivity above all, leaning in at all moments; here, on the third combo record over a 30 year span from these giants, we get a masterclass in what that means. Simply the very best straight ahead jazz record of the year. – Langdon Hickman
Listen/Buy: Spotify | Merchbar (vinyl)
---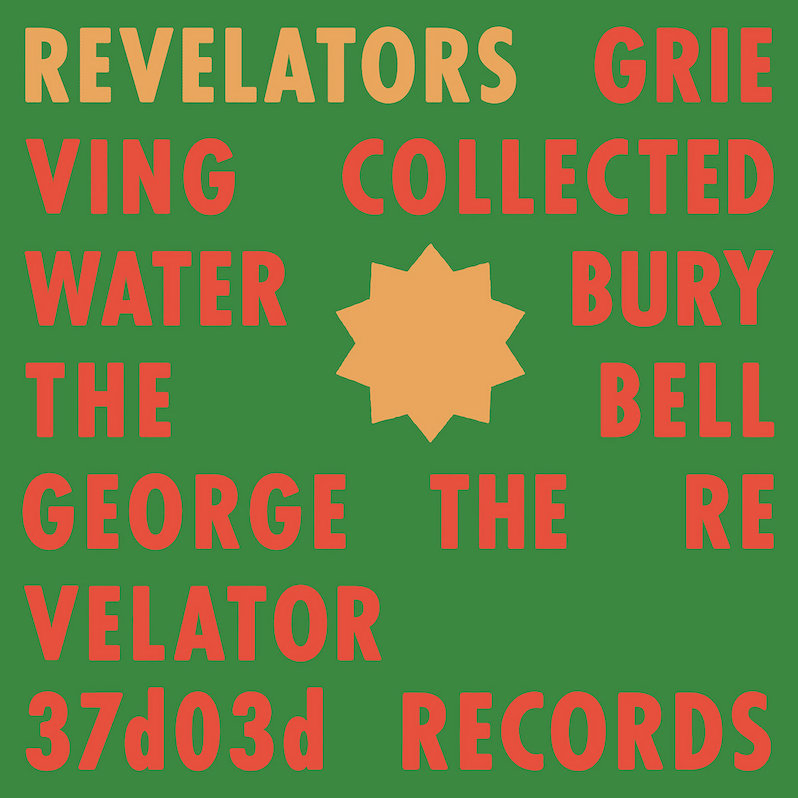 Revelators Sound System – Revelators
An unlikely set of ambient jazz-funk with heavy dub influence, Revelators Sound System is the in-studio collaboration between Hiss Golden Messenger's M.C. Taylor and the Spacebomb house band's Cameron Ralston. At times reminiscent of the heavy hitters of early '70s fusion (Herbie Hancock, Miles Davis) while frequently exploring the more atmospheric reaches of their sound on Revelators, the duo explore ideas of grief and social justice through strictly instrumental compositions, showcasing the power of groove in the face of a cruel world. – Jeff Terich
Listen/Buy: Bandcamp | Merchbar (vinyl)
---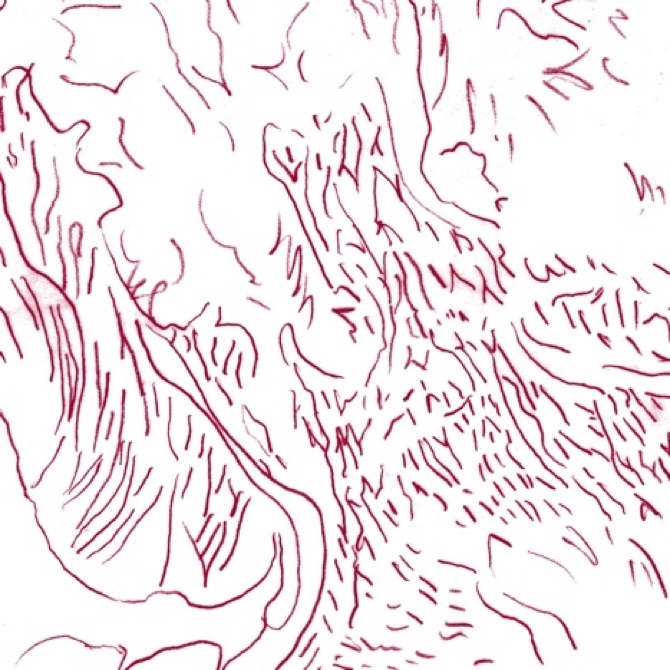 Tom Skinner – Voices of Bishara
Tom Skinner lives in the groove. The British drummer was one of two electrified percussionists in the Afro-jazz quartet Sons of Kemet and even brings a bit of Tony Allen pulse to The Smile, his band with Radiohead's Thom Yorke and Jonny Greenwood. But his debut album as a bandleader, Voices of Bishara, finds him exploring musical terrain beyond swing, beyond funk, and farther out into more emotionally affecting and spiritually transcendent terrain. He's joined by his Kemet bandmate Shabaka Hutchings on "Bishara," who channels something intense and explosive, while Skinner's agile touch helps build suspense on the eerie "Red 2" and lends a cool-as-hell strut to "The Journey." We already knew what Skinner was capable of as a performer, but commanding his own ensemble with his own compositions, he's emerged as an even more dynamic and versatile artist. – Jeff Terich
Listen/Buy: Bandcamp | Merchbar (vinyl)
---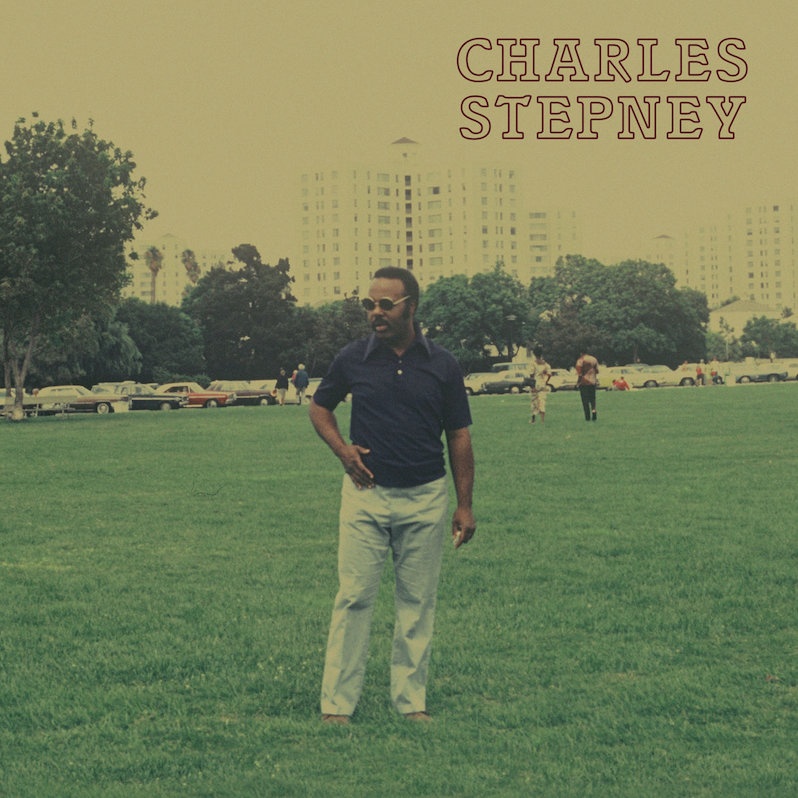 Charles Stepney – Step on Step
During his lifetime, Charles Stepney did most of his work behind the scenes as house engineer for Chess Records, in addition to producing and arranging records by Minnie Riperton and Terry Callier. Step on Step, featuring previously unreleased recordings compiled by International Anthem in partnership with Stepney's daughters, gives a rare glimpse at his unseen life as a musician and songwriter. A wealth of material comprising four sides of vinyl, Step on Step combines funk and soul-jazz originals with fascinating, still-incubating versions of songs made famous elsewhere, like Earth, Wind and Fire's "That's the Way of the World" and Rotary Connection's "I Am the Blackgold of the Sun" (titled "Black Gold" here). What on paper would seem a lost collection of demos takes on the shape of a deep grooving jazz session or a seamless beat masterpiece a la J Dilla's Donuts. An unheard basement revolution, its unlikely echo still ringing into the future. – Jeff Terich
Listen/Buy: Bandcamp | Turntable Lab (vinyl)
---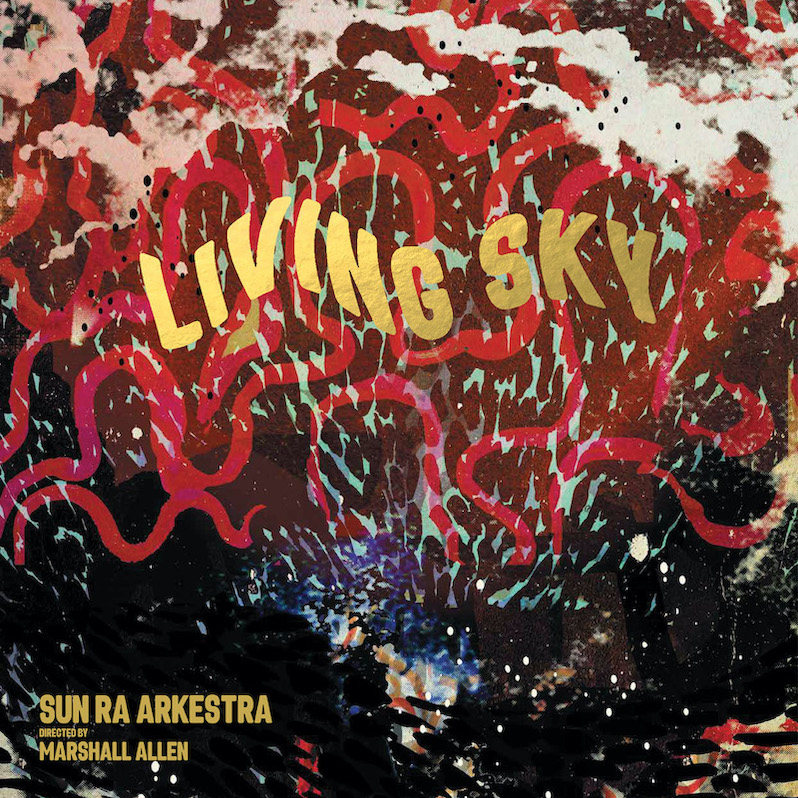 Sun Ra Arkestra – Living Sky
Living Sky is an apt title for The Sun Ra Arkestra's latest release. Led by 98-year-old Marshall Allen, the group have crafted a hypnotic, life-affirming soundtrack for marching into the outer reaches. Sun Ra passed away in 1993, leaving behind an astonishing legacy of inimitable, gleefully unpolished jazz. Twenty-nine years later, Living Sky lovingly reminds us of his unique concoction; that strange coexistence of big-band swing and the avant-garde, of masterful composition and playfully amateurish musicianship, of inaccessible dissonance and surprisingly agreeable harmonies. Sun Ra's work was free jazz in a literal sense, directed entirely by an unshackled imagination, free to roam wherever it pleased. Living Sky is a wonderful continuation of that vision. – Noah Sparkes
Listen/Buy: Bandcamp | Merchbar (vinyl)
---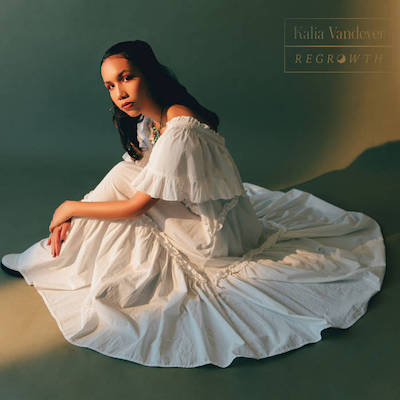 Kalia Vandever – Regrowth
The trombone is not the first solo instrument that readily comes to mind in jazz, however, Kalia Vandever is changing that. With notes of Hispanic heritage and some Cajun charm, the styles mix well, giving it some heat and some sway. The tracks on Regrowth show off Vandever's playing as well as her fellow musicians, including Immanuel Wilkins on sax, guitarist Lee Meadvin, and pianist Paul Cornish. Her pieces have a sot of loose feel to them, more improv than meticulously composed, as songs like "Lift" are fun and play with musical motifs very effectively without being over-recycled. Regrowth is an altogether entertaining display of talent showing a great deal of promise for what the Brooklyn artist will do next. – Konstantin Rega
Listen/Buy: Bandcamp
---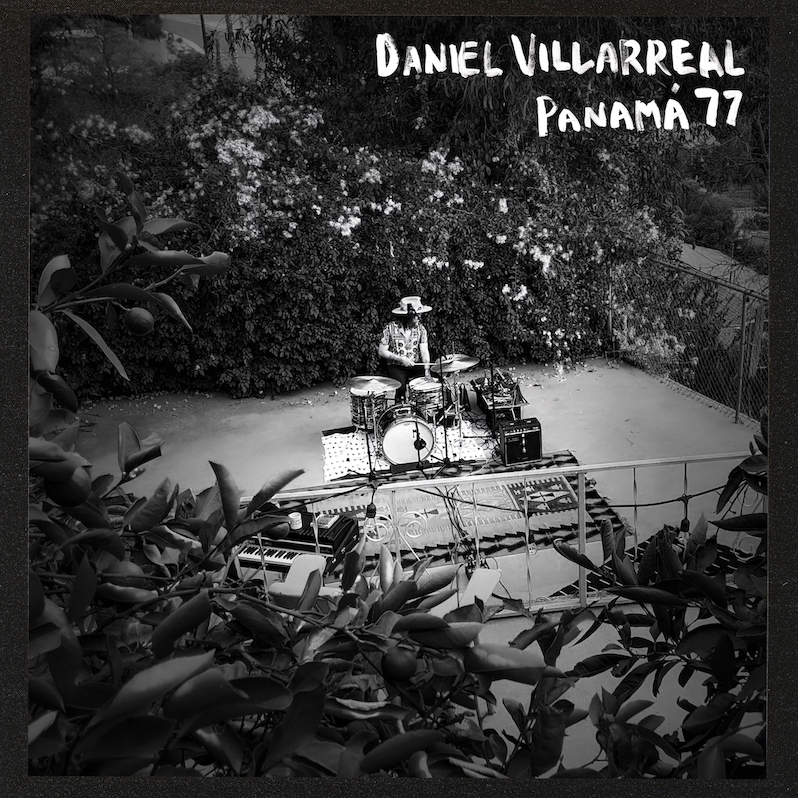 Daniel Villarreal – Panamá 77
Daniel Villarreal's solo debut feels like several celebrations at once—a celebration of the musical heritage of his native Panama (as heard on tracks like Avelino Muñoz tribute "Patria"), a celebration of the vibrant jazz scene in his current home of Chicago, and simply a celebration of the possibilities of music itself. After releasing 2021's incredible City of Mirrors with his band Dos Santos, Villarreal explores a swirling intersection of jazz, funk, dub and psychedelia with sessions that featured the likes of Jeff Parker and members of Irreversible Entanglements, setting up camp in the pocket and following every groove to its most thrilling conclusion. Panamá 77 is stunning and soulful, a new introduction from a seasoned veteran. – Jeff Terich
Listen/Buy: Bandcamp | Merchbar (vinyl)
---
Treble is supported by its patrons. Become a member of our Patreon, get access to subscriber benefits. and help an independent media outlet continue delivering articles like these.