Squarepusher : Damogen Furies
There's one discographical moment where Tom Jenkinson, best known by the stage name Squarepusher, finally and completely subjugates his abstract electronic roots in favor of a digitized form of jazz. While his work has had improvisational and even big-band influences as far back as 1997's Hard Normal Daddy, and a clutch of his late-aughts albums showcased him in band and solo bass contexts live in the studio, it has to be 2004's Ultravisitor that showed him stepping the farthest away from the rickety rollercoaster ride of his brands of drum 'n' bass and techno. He proved adept at producing sounds to suggest the finest in fucking weird music, a jumble of ECM, Sun Ra's Arkestra, and countless European ensembles.
In 2012 Wilkinson recommitted himself to purely electronic composition, and the Squarepusher album Ufabulum was a welcome reminder of just how much acid life he could wring from cold technology. Three years later, Damogen Furies finds Squarepusher at a dangerous crossroads, attempting to revisit his jazzy past through manipulation alone. The results often imply covers of the wild and funky fusion produced by masters like Herbie Hancock ("Kontenjaz") and Pat Metheny ("Exjag Nives"). Sure, there are breakbeats and glitches and squelchy filters everywhere, but they rarely sound like Squarepusher's using them to break new ground. Instead, there's "Baltang Arg" maybe grasping the edge of conventionally trashy EDM-of-the-moment, and "Kwang Bass" feels like—insult of insults—something Aphex Twin left on the cutting room floor from Syro.
Squarepusher's never been a particularly easy artist to listen to, but he's always had moments you could enjoy. Such moments are rare on Damogen Furies. It's hard enough work to find stretches of two to three minutes to embrace on this album, let alone search for whatever might be his next "A Journey to Reedham."
Similar Albums:


Aphex Twin – Syro


Flying Lotus – You're Dead!


Lightning Bolt – Fantasy Empire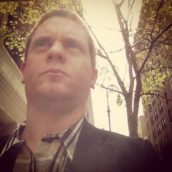 Adam Blyweiss
Adam Blyweiss is associate editor of Treble. A graphic designer and design teacher by trade, Adam has written about music since his 1990s college days and been published at MXDWN and e|i magazine. Based in Philadelphia, Adam has also DJ'd for terrestrial and streaming radio from WXPN and WKDU.