Extinction Agenda: An interview with Locrian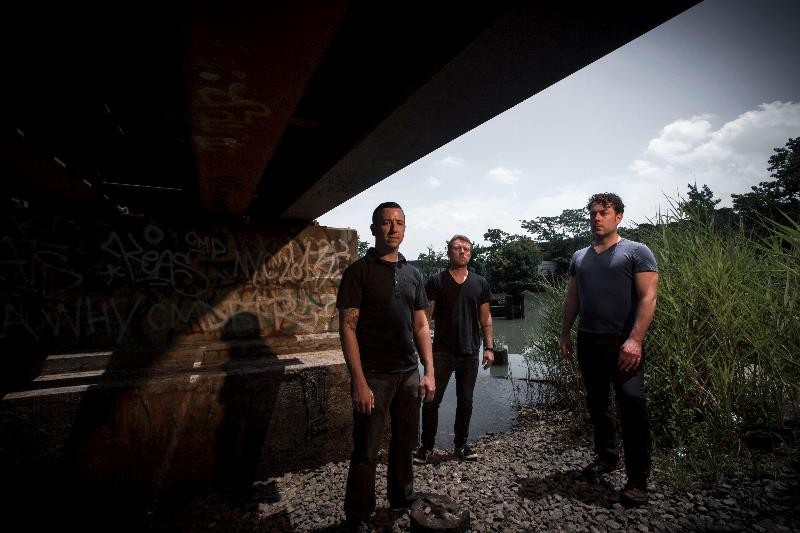 Locrian has never been the type of band to do the same thing twice. The Chicago noise/electronic/metal outfit began as the project of duo Terence Hannum and André Foisy 10 years ago, with a heavier focus on drone, noise and dark ambient sounds. Over time, however, and with the addition of drummer Steven Hess, Locrian has expanded its sound and grown into something far more eclectic and harder to define than the band they once were. A major turning point in the band's evolution came with 2013's Return to Annihilation, a bleak and harrowing album that just happened to feature some gorgeous moments of ambiance and synth-scapes that—if you squint just a little—might have seemed like fine playlist fodder next to a band like M83.
The band's new album Infinite Dissolution—released in July via Relapse—is also their best album yet. And for that matter, it's their most versatile, incorporating elements that range from drone to industrial, and from post-rock to black metal. The tempo and approach changes with each track, but the aesthetic remains strangely consistent, their attractive darkness seeping through every open space. It's a work defined by a conceptual thread about extinction, and humanity's uncanny ability to destroy itself—and indifference in doing so. It's a heavy album, and one with a dark emotional center, but it's also beautiful in its expression of it.
Locrian multi-instrumentalist Terence Hannum spoke to Treble from his Chicago home about the album's concepts and sound, and why the juxtaposition of opposing sounds can strengthen each other in the process.
How did the theme and general concept behind Infinite Dissolution come together?
Terence Hannum: We probably started with "Arc of Extinction, the first song on the record, as an improvisational intro to our set. I think we had met up in Europe to play Roadburn, so we wrote that as an intro, then we all kind of were talking about making our new record. So we went home and started thinking about it, and that song kind of laid the groundwork for sound. It's kind of noisy. It goes from something kind of amorphous to something more structured. Then when I got back home, I had been reading this book The Sixth Extinction by Elizabeth Kolbert. And I was kind of like, "this is really a kind of fascinating idea." And I started sending the guys some ideas, and we came up with this theme. It was kind of sound first, then the theme kind of fit the sound, and then it all started to come together.
Locrian's past albums seem to have similar thematic conceits—to what extent is Infinite Dissolution an extension of those ideas?
TH: It's different in some ways, and we're trying to tell different stories around similar themes, whether it's man's extinction or depletion of resources or whatnot. As we learn more and discover more, it's more kind of horrifying. Look at Colorado, that river that had millions of gallons of mine waste dumped into it. Years from now, we're going to learn what the impact of that one spill was. Yet as we learn more, like when we wrote The Clearing we were watching that oil spill in the gulf of Mexico—the Deepwater Horizon. We were in the studio and watching it spewing oil into the gulf of Mexico. And we're not going to write a song about Deepwater Horizon or BP or anything like that, but that feeling of dread or terror about what we're capable of. That we're kind of indifferent to our own demise is kind of amazing.
While the conceptual threads are consistent, the band plays with sound a lot, and few of your albums sound like each other. Do you see Locrian a constantly evolving thing?
TH: We're just very kind of restless, and we tend to not want to repeat ourselves. We want to challenge ourselves to do things that are interesting to us. I think that as fans of music, what we always kind of want…when a band puts out their sixth record and it sounds exactly like the last three, I'm like "Why am I listening to this?" Some bands can get away with that, but I have a really short attention span. I just want to move on. We're just trying to challenge ourselves. Even when we return to old songs we recorded as a duo and then try them as a trio… there's endless possibilities.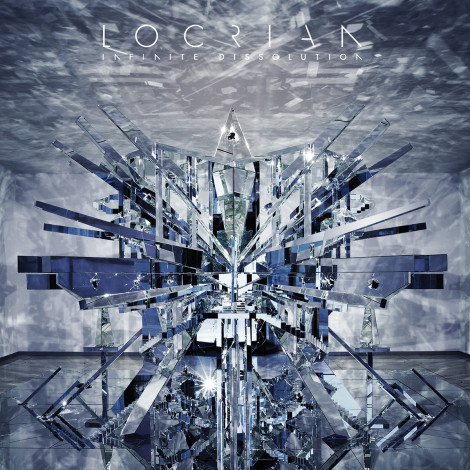 There's as much pretty or ethereal music on Infinite Dissolution as there is heavier material. How important is having that contrast?
TH: The more beauty you can add to make those ugly parts seem a little bit uglier, or to make that terror seem more terrifying, you need those in art— that contrast is really important. Whether it's lighting in a movie, or whatnot, in sound it's similar. To vary the palette is important and keeps people interested, and keeps our interest. It makes something a little more challenging to listen to, and a little more abstract. Something dissonant next to something melodic can make it seem more chaotic, because of this beautiful, melancholic thing that comes before it. It's pretty intentional. We definitely tend to think about that—what would you not expect after this section in this song. What would be the obvious thing that another band would do?
Do you have any expectations for how people perceive Infinite Dissolution?
I think with the new album, we're telling a specific story. And I hope it makes people think a little bit more about issues, like extinction and where we are. And I hope it's something you can put on and follow along from the beginning to the end. I'm a big fan of that from prog rock—you put that record on and you're enveloped into that wormhole, and all the detail that you pay attention to. I think you get that from a band like Yes or Genesis, and those are some of our biggest influences—and I'm not kidding. [Laughs]
But I think the idea is more narrative, and you can be enveloped in it, and maybe, yourself, think about the world a little differently.
You might also like: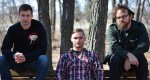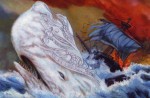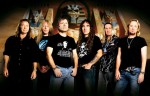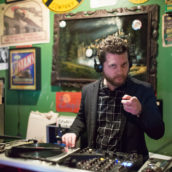 Jeff Terich
Jeff Terich is the founder and editor of Treble. He's been writing about music for 20 years and has been published at American Songwriter, Bandcamp Daily, Reverb, Spin, Stereogum, uDiscoverMusic, VinylMePlease and some others that he's forgetting right now. He's still not tired of it.