25 Essential Musical Families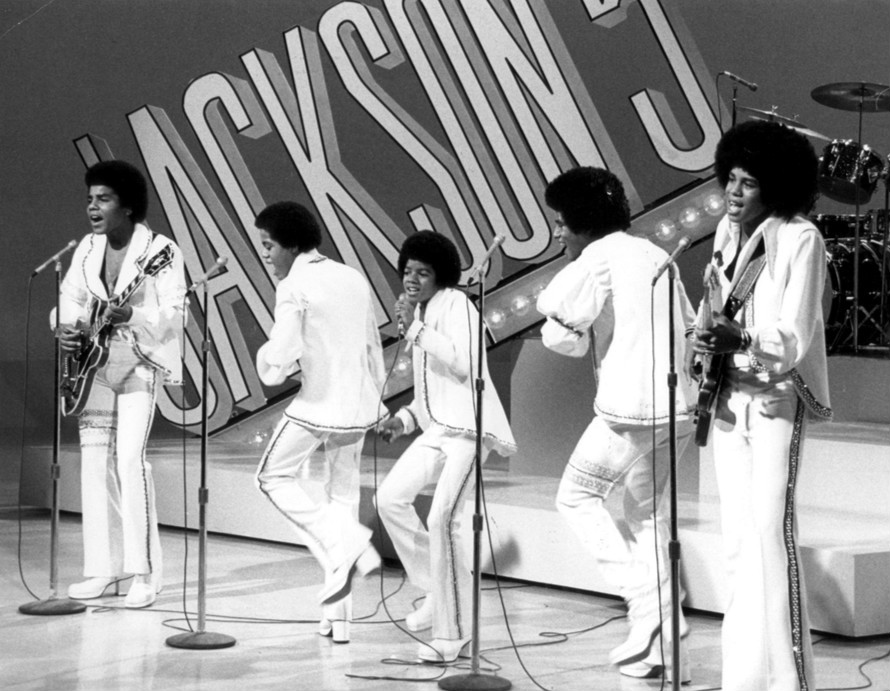 The brothers Gibb

You're quite mistaken if you think The Bee Gees' legacy begins and ends with Saturday Night Fever. The Gibb story starts with father Hugh leading dance bands across England, Scotland, and the Isle of Man. His eldest son Barry and fraternal twins Robin and Maurice started playing together in the UK but found success after the family moved to Australia, often with Beatlemania-level crowds in tow. When the band's pop and folk leanings stagnated, they transitioned to the R&B and disco sounds of the mid-1970s that define them to this day. All of the brothers worked solo throughout their lives as performer and producer, with Barry's efforts alongside Barbra Streisand, Dionne Warwick, and Kenny Rogers being most visible. Their little brother Andy was also a star in his own right, but a tragic one. After a half-dozen teen-idol hit singles, Broadway and LA stage marquees, and a co-hosting gig on US music show Solid Gold, Andy's drug- and drink-weakened heart gave out at the age of 30. The next generation of Gibbs currently toil away in alt-rock (Robin's son Spencer) and metal (Barry's son Steve).
The Gordys of Motown

Between Georgia and Michigan, Berry and Bertha Gordy had eight children who would all eventually contribute to various aspects of Motown Records, Detroit's "Hitsville USA" that transformed R&B into a standalone genre. Some wrote music for its artists (George, Robert), others ran component record labels (Esther, Gwen), and still others were executives (Fuller, Loucye). Penultimate child Berry Jr. turned an $800 loan from sister Esther into what would become the actual Motown business. Berry Jr.'s legitimate descendents would include members of disco group Apollo, R&B performer Rockwell ("Somebody's Watching Me"), and the EDM pop duo LMFAO, while an affair with Diana Ross produced actress and singer Rhonda Ross Kendrick, wife of jazz pianist Rodney Kendrick. Third sibling Anna Gordy Gaye also wrote and composed for Motown, in particular the man she would eventually marry and then divorce: Marvin Gaye. Further generations of Gordys would create or manage music and marry into other musical dynasties, including the Knowles and Jackson families.
The Jackson family

Gary, Indiana makes, the world takes. Nine of the children of Joseph and Katherine Jackson would be dubbed the First Family of Soul, and then the Royal Family of Pop, across a career spanning more than 50 years and including some of the industry's most impossible feats of commercial success. Following Joe's days with a small-time band called The Falcons, his sons Jackie, Tito, Marlon, and Randy would each be singing, dancing, playing members of different incarnations of The Jackson Five. Their brother Jermaine would be as well, and he also found some success as a solo artist. Eldest and middle daughters Rebbie and La Toya, respectively, would find hints of the limelight in the 1980s, but youngest daughter Janet has strung together more than 30 years of empowered, sultry and danceable albums. And then there's little Michael, of course, who dominated pop culture three times over: as the chipper young frontman of The Jackson Five, as the solo singer/dancer/video artist who reshaped music and its record books through the 1980s and 1990s, and as an avatar for celebrity scrutiny, gossip-show fodder, and maladjusted child stars until his untimely death in 2009. Really, how crazy is it that his marriage to Lisa Marie Presley, daughter of the King of musical Kings, Elvis, was little more than a stunt, a mere footnote on his life?
The Jah-Cherry-McVeys

Sierra Leonese student Ahmadu Jah could never have imagined the sequence of events that spun out from his journey to Europe for university in the 1960s. His background in African drumming led him to a long musical career in Sweden, both solo and in bands like Egba and The Highlife Orchestra. He would also father three children who forged their own celebrity. Son Cherno Jah became a record producer. Younger daughter Titiyo had a few minor US and UK club hits from albums released across 26 years, and had a daughter with her longtime producer Magnus Frykberg, son of Swedish classical composer Sten. Ahmadu's older daughter would take the surname of her stepfather, becoming world-renowned alt-rap diva Neneh Cherry. That stepfather was American jazz trumpeter Don Cherry, who brought along violinist Jan and pianist/bandleader David as musical stepsiblings and then gave Neneh a half-brother in Eagle-Eye (best known for 1997's "Save Tonight"). Neneh's travels brought her to London in the late 1980s as a fashion model alongside Cameron "Booga Bear" McVey; he would produce albums for her and the likes of Massive Attack, and they married in 1990. Record producer Marlon Roudette is McVey's son from a prior relationship, and he and Neneh expanded their brood of musicians with daughters Tyson and Mabel.
The Knowles-Carters

When Mathew Knowles married Tina Beyincé in 1980, surely the Texas couple never predicted the binary star that would generate so much musical gravity. Older daughter Beyoncé displayed prodigal vocal talent, pushing Mathew to become a towering stage dad. He started small, dragging her and her young comrades to competitions and auditions, and eventually built a stable of music publishing and management concerns that handled everything from kids' music to Johnny Cash. This included managing and producing the R&B group Destiny's Child that really launched Beyoncé's career, as well as that of her fellow singers Michelle Williams and Kelly Rowland and Beyoncé's little sister Solange, whose dancing, singing, and songwriting duties prepped her for the grind of indie soul. Beyoncé's dominant pop personality seems to match up well with the oversized rap presence of Jay-Z, and the two began building a performance, business, and family empire with their 2008 marriage.
The Kuti bloodline

You may know of the Kutis' fame from Fela forward, but let's fill you in on the details of the Kuti name. The Nigerian Yoruba family's musical beginnings rest almost a century before Fela. His grandfather Josiah Ransome-Kuti was a Nigerian church deacon who set Christian hymns to indigenous music and translated them for the Yoruba tongue. While Josiah's efforts may have helped white Westerners usurp the native population, second son Israel and his wife Francis ended up being far more progressive—unionist, feminist, anti-colonialist—and imparted that wisdom to their children, including Fela. His pioneering band Africa 70 helped define Afrobeat to the rest of the world and tried hard to explain his home country's oft-desperate politics. His niece Frances Kuboye was a jazz singer who died the same year as Fela, 1997. And Fela's descendents from a variety of partners carry his torch: Two sons, Seun and Femi, lead bands of their own, and a third son, Kunle, is a solo folk artist. Daughter Yeni plays in Femi's band, as does Femi's son (and Fela's grandson) Made.
The Lennon-Onos

It could certainly be argued that this slot might be occupied by fellow Beatle George Harrison and his relations, but including Pattie Boyd as a muse who would later sleep with Eric Clapton seems like a bit of a stretch. No, we'll stick with the de facto face of the Fab Four, John Lennon. He and first wife Cynthia had son Julian in 1963 as Beatlemania swelled; Julian's own career saw diminishing returns but at least started strong in 1984 with Valotte and its top-10 single "Too Late for Goodbyes," and his mere presence inspired no less than three Beatles tunes. John would leave Cynthia for multimedia artist Yoko Ono, a Tokyo transplant to New York who traveled to Europe for creative fulfillment and ended up with spiritual and sexual ones as well. Solo and with John, Ono has a library of releases challenging convention and, occasionally, eardrums. Their son Sean did not fall far from the Apple tree. In addition to playing, producing, and performing with his mother and her Plastic Ono Band, Sean's created film soundtracks, recorded albums solo and with two bands of his own creation, and collaborated with a who's who of indie-as-fuck.
The Marley compound

In the span of 19 years, Robert Nesta Marley did more than just bring the reggae genre to the world. He planted seeds for it to grow, take hold, and never die. Bob's first singles appeared in 1962, and the woman who would become his wife Rita appeared shortly thereafter. She and her cousin Constantine Walker (AKA "Vision" or "Dream") were both part of The Soulettes, a vocal group Marley assembled to record for Studio One in Jamaica. Bob and Rita's working relationship became a loving one; they married in 1966, and Rita would perform with Bob's band The Wailers both as a proper member and as part of their female vocal trio The I Three. None of their descendants ever played in or with The Wailers while Bob Marley was alive, but they spread love in other ways. Their eldest son was the first to see commercial success with his band Ziggy Marley and the Melody Makers, which included siblings Sharon, Cedella, and Stephen. (Grandchild performers from this part of the brood include Skip, Joseph, and Mystic.) Bob also had a wandering eye, but for better or worse it resulted in at least four other musical connections. Julian and Ky-Mani each have respectable discographies; Damian "Jr. Gong" Marley might have the most star power. And while Rohan Marley played American football instead of any instrument, he spent 13 years in a kinda-weird relationship with Miss Fu-Gee-La herself, Lauryn Hill.
The Marsalis men

Descendents of a successful businessman and political donor who helped break color barriers in and around New Orleans, the Marsalis men have infiltrated jazz for 60 years. Pianist Ellis Jr. was first recorded in 1958 with drummer Ed Blackwell and American Jazz Quintet 2. Dozens of guest spots and feature albums followed, as did four sons who help to comprise a true dynasty of the genre. There's Jason, baby of the family, on drums and vibraphone. There's Delfeayo, good on the trombone but even better on a mixing board for Marcus Roberts, Terence Blanchard, and Harry Connick, Jr. among others. There's Wynton, who parlayed his trumpet skills into award-winning classical compositions and a very public position of jazz advocacy and education at Lincoln Center in New York. And then there's eldest son Branford on clarinet and saxophone. He's appeared on at least one album in 36 of the last 38 years, and his work with huge names from rock (Sting, The Grateful Dead), hip-hop (Public Enemy, Gang Starr), and television (as bandleader for The Tonight Show with Jay Leno) makes him arguably the greatest jazz crossover artist of all time.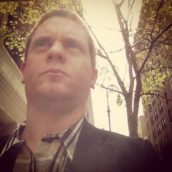 Adam Blyweiss
Adam Blyweiss is associate editor of Treble. A graphic designer and design teacher by trade, Adam has written about music since his 1990s college days and been published at MXDWN and e|i magazine. Based in Philadelphia, Adam has also DJ'd for terrestrial and streaming radio from WXPN and WKDU.