Endless Playlist: Neon Indian – "The Glitzy Hive"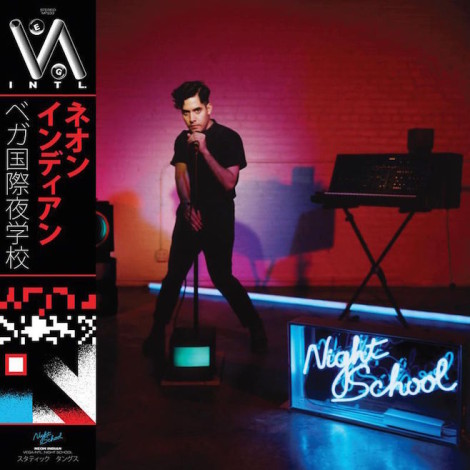 Neon Indian's third single from new album VEGA INTL. Night school, elegantly dubbed, "The Glitzy Hive" has all the elements Neon Indian has accustomed us to—fuzzy synths, cooing vocals, and killer grooves. Reminiscent of a disco time warp, the track is fresh, snappy and ready to be sprinklered or shopping carted to. Reading like a club-set unrequited love, "The Glitzy Hive" adds a twinge of disappointment to an otherwise carefree track. Palomo sings, "Little girl flipping through your phone / Where you at this time of night?" inducing a sense of agitation against the repeated refrain of "Move your body." And with such a forward-moving bassline, and funky synths to boot, move our bodies we will.
VEGA INTL. Night School's highlights have a guaranteed place on plenty of feelgood playlists this fall, "Glitzy Hive" included. Its other previously released singles, "Slumlord" and "Annie" have proven themselves as potential unrequited love dance anthems, and it almost feels like Neon Indian got a groovy makeover. "The Glitzy Hive" is fused with clever hints of cowbell and a flood of catchy synths. Pregame your evening with this track—you'll end up dancing your troubles away.
[from
VEGA INTL. Night School
, out now;
Mom+Pop
]