Shadow of the Horns: Opening year-end list floodgates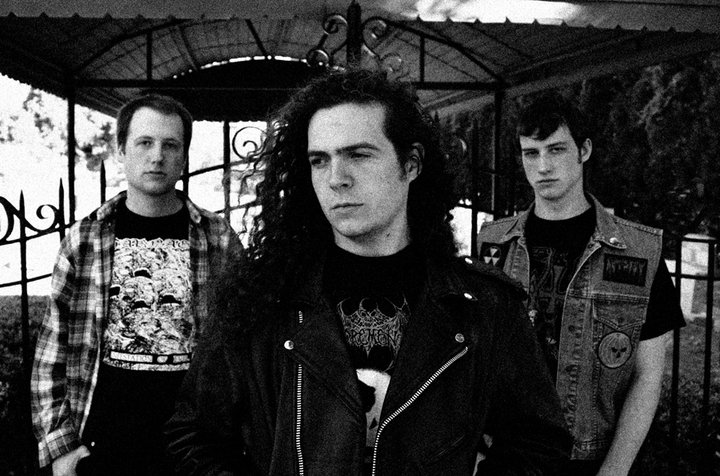 The end is nigh. No, not of this column—those horns will be casting their long shadow for many months to come. But 2015 is just a little more than a month shy of being history, and that means next month I'll be compiling my list of the 10 best metal albums of the month. If you've been keeping up with the column since it launched at the beginning of the year, you'll probably have at least some idea of what's going to make the list. I'm still sorting out the exact order, myself, but in general I can tell you that its entries will be on the whole the kind that move at a much faster pace than those of last year's Top 10 metal albums.
You'll get to see the final list in December (the wait won't be that long—not to worry), but in the meantime, monthly extreme-music magazine standard bearer Decibel has already revealed its Top 40 Albums of 2015. This is always a pretty major event in the annual cycle. For starters, the magazine's editorial authority means that whether or not you agree with every choice at least means that you might end up taking those you disagree with a little more seriously. And on top of that, their choices are always pretty solid, rarely obvious, and reveal more than a few albums that you probably haven't heard yet, but absolutely should.
Decibel's album of the year was Horrendous' Anareta. And let me just say: Excellent choice. The Philadelphia death metal outfit delivered something that not only sounded fresh, while nodding to old school sounds, it's endlessly listenable. Further down the list, it stays pretty interesting. There are some of the expected names (Enslaved, High on Fire, Iron Maiden), some that'll drive Internet dorks to sheer lunacy (Myrkur, Deafheaven), some that aren't metal but are well deserved (Killing Joke, Failure, Prurient), and a Refused album that wasn't very good. Cough.
I don't highlight the list to point out the particulars of what I agree or disagree with. That's not editorial space worth taking up. But I do find it exciting that the first major editorial year-end list that I've seen in 2015 comprises bands such as Tribulation, False, Bosse-de-Nage and Author & Punisher. (But not VHOL? What gives?) There's plenty of time for measuring the intervals between where that kinda-boring Beach House album landed on other lists. In the meantime, I can take solace in knowing that at least one publication is bold enough to make an underdog death metal record its album of the year. Now that's metal.
The best metal tracks of November 2015
Bloodiest – "Mesmerize"
The personnel in Chicago six-piece Bloodiest have their fair share of experience making artful and ground-shaking noise, with members having played in bands such as Yakuza, Russian Circles and Corrections House (which is, in itself, a bit of a supergroup). Yet the sludgy, ominous chug of Bloodiest is a step toward something more harrowing at its core. This is more in the vein of Neurosis or Swans—pounding, pulsing, volcanic sacrifice ritual music. It doesn't rush toward any particular climax, but rather gets comfortable in its dark, harrowing groove. But in its final two minutes, the group ascends toward a towering summit. It's beautiful. It's terrifying. It's something to look forward to in 2016.
[from
Bloodiest
, out January 15;
Relapse
]
Cthe'ilist – "Voidspawn"
Nope, I can't give you any help trying to pronounce that name. I'm guessing it's a little like saying "Cthulhu," but that's not really the point, is it? I also can't actually decipher the lyrics to this track, which are delivered via a satisfyingly murky growl. But that's not the point of great death metal, either. Clarity isn't the reason to come to the Cthe'ilist party—their insane barrage of neckbreaking riffs and gut-wrenching atmosphere is. This is death metal that assaults without compromise, and rockets forth without ever looking back. If I were to venture a guess, this Montreal-based outfit has probably spent their share of hours soaking in the sounds of fellow Canadians Gorguts, who have a similar handle on insanely complex instrumentation and fuck-you-up brutality. Which is to say this is hitting all the right spots. It's gonna leave a hell of a bruise.
[from 
Le Dernier Crépuscule
, out January 29;
Profound Lore
]
Lycus – "Solar Chamber"
It looks like 2016 will start off with one hell of a low-end roar. Doom metal has been in great shape of late, which is great news for a genre that's 45 years old, give or take. And California murkrakers Lycus are carrying the torch into the new year with some appropriately epic and mournful sounds. "Solar Chamber" feels almost like a spiritual ceremony, with eerie, almost monastic chants backing the otherwise ominous and churning sound of the track. It's not as hopeful as Pallbearer's latest, nor as fun as Magic Circle's, but Lycus offer something that a great doom metal band always should: Power. Indeed, there's lots of supernatural power erupting from their unholy depths, and it propels this 10-minute beast into various dark and chilling passages, from its atmospheric beginnings up to a blast-beat climax. This is versatile doom, but it's also as dark and bleak as the genre gets.
[from
Chasms
, out January 15; Relapse]
Yellow Eyes – "Sick With Bloom"
The Gilead Media camp doesn't release new records at the same clip of some of the mega metal labels, such as Relapse or Century Media, but when they drop something new, you better believe it's worth listening to. Yellow Eyes hail from Connecticut, which is admittedly not that metal of a place, but they seem to have a pretty good handle on it all the same. The opening of "Sick With Bloom," from the upcoming album of the same name, is gentle and dirge-like, almost post-rock in its ambient approach. Then it all erupts into an intense, furious yet altogether melodic sound, which comes across like Krallice easing into a more direct approach. Which is to say it's still not hit single material, but accessible and beautiful in a darkly unsettling way. After hearing this, I can't help but offer a two-horned salute to the Constitution State.
[from
Sick With Bloom
, out December 11;
Gilead Media
]
Baroness – "Shock Me"
I already wrote about this earlier this month, but I'm going to just keep going, since this track is so good. Baroness was one of the bands—and if I'm being honest, the band—that got me excited about metal in the '00s. I was already won over by the likes of Mastodon, Isis, Boris and Jesu by the time they released 2007's Red Album, but that record signaled something different entirely. And so much what separated Baroness then is what makes them unique now. Their heaviest moments have always been balanced by moments of grace and beauty, and though their riffs are second to none, they're songwriters first and foremost. "Shock Me," the second track to be released from Purple, reinforces that by taking the form of a more conventional rock song, albeit one that's still pretty heavy. As Baroness mature, they move farther away from a recognizably metal sound. It doesn't mean they're not metal, exactly, but they've come to embrace elements of hard rock, post-hardcore, dream pop, folk, and so many other different sounds that to call them just one thing would be to sell them short. "Shock Me" is another epic anthem from Baroness, whether it's rock, metal or otherwise.
[from
Purple
, out December 18;
Abraxan Hymns
]
Piece by piece
Recommended metal albums of November 2015:
Horrendous' Anareta: The Philadelphia outlet, who since their earliest recordings were labeled with a sorta-dubious sorta-accurate "New Wave of Old School Death Metal" tag, have made it to the proverbial Next Level with their third album. They're still as raw and burly and ugly as they've ever been, but within that ugliness they've captured a wondrous sort of melodic transcendence. I wouldn't go so far as to say anything on this album is pretty, but it's captivating and melodic in a way that so many death metal bands go out of their way to avoid. Brutality is fine in small doses, but Horrendous have delivered an album that's full of great songs rather than simply a good sound. (Dark Descent)
Magic Circle's Journey Blind: This boston doom metal band knows how to make doom sound a lot less like a mournful bummer and more like a party. It sounds contradictory, but you have to take into consideration the more traditional sounds of bands like Pagan Altar, Grim Reaper, Pentagram or, hell, Black Sabbath, and it's not all that ridiculous. They can shred, no doubt, and they bring the dark atmosphere in spades. But creep through the fog, gaze into the void, and it just might toss you a cold one. (20 Buck Spin)
The Body & Krieg, The Body & Krieg: The Body have been putting a lot of effort into collaborative records of late, which is notable considering how antisocial the duo comes across in interviews. Not unlike their collaborations with Thou, their record with one-man black metal outfit Krieg is noisy, chaotic and intense. That's just what I like it to be. (At A Loss)
Vastum's Hole Below: Horrendous may be the reigning kings of old-school death metal in 2015, but Vastum best them in the churning ugliness department. And I mean that in the best way. Vastum's approach is more about using sound to tenderize the listener than to craft memorable melodies, though they do pull that off too. This isn't brutal death metal in the technical sense, it's just brutal. (20 Buck Spin)
*
Deafheaven is touring with Lamb of God next year. In the words of contributing editor A.T. Bossenger, "That's weird, right?"
You might also like: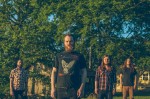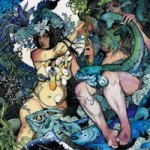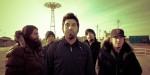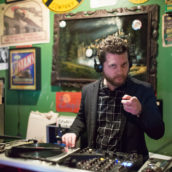 Jeff Terich
Jeff Terich is the founder and editor of Treble. He's been writing about music for 20 years and has been published at American Songwriter, Bandcamp Daily, Reverb, Spin, Stereogum, uDiscoverMusic, VinylMePlease and some others that he's forgetting right now. He's still not tired of it.