Remake/Remodel: Deerhunter – Cryptograms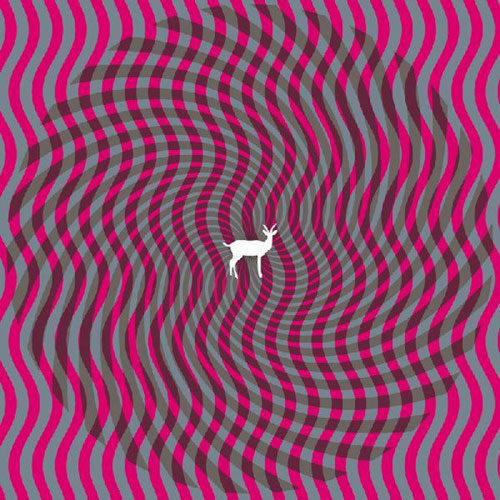 Welcome back to Remake/Remodel, the weekly column in which one of Treble's editors or contributors takes a classic—if imperfect, to our ears—album, and proposes an alternate tracklist in an effort to provide a different, albeit highly enjoyable listening experience. Today we tackle Deerhunter's second album (following the abrasive and provocatively titled Turn It Up Faggot), Cryptograms. The band's breakthrough album, Cryptograms introduced Deerhunter as a heady psychedelic band with heavy traces of shoegaze and post-punk in their DNA. It was a cool sound, and for that matter an excellent album. That doesn't mean it was perfect.
The problem with Cryptograms—if you even see it as a problem, which a lot of listeners probably don't—is that it's two halves of an album that don't necessarily belong together, but nonetheless coexist on the same sides of vinyl. It's also weirdly backloaded, most of its strongest songs pushed to the second half, after extended periods of ambience and improvisation that are pretty enough, but serve to test the listener's patience to a degree. And because of that, we're shuffling things around.
What's gone: "Intro," "White Ink," "Providence," "Red Ink," Tape Hiss Orchid." Half of Cryptograms is essentially an ambient record, which doesn't make it bad, by any means. Their ambient tracks are pretty rich in texture and on their own would make a strong EP. The problem is that after the gut-punch intro of the title track, we float around for a while and the album loses momentum in record time. Yet interestingly enough, just three months later the Atlanta, Georgia neo-psych group would issue the Fluorescent Grey EP, featuring four of their most accessible songs to date. Kranky ended up packaging them together as a double LP, with the EP as side D, which is a strong listen from front to back. But if we're talking about making a perfectly sequenced album, it just makes sense to take a couple of that EP's strongest songs and replace the material on the LP that doesn't quite fit, and here's what we end up with. Let's take a look/listen to the Deerhunter Cryptograms alternate tracklist.
"Octet"
When I first saw Deerhunter in 2007, at the now-defunct Beauty Bar in San Diego, they opened with this track, the nearly eight-minute centerpiece of the album. Well, technically they opened with some of the ambience that crops up in the middle of the record, but this is where the live set began to take shape. And it worked remarkably. The conventional wisdom woud tell you that the long, slow-burning psych track goes in the middle, or at the end. But as a suspense builder, it's a remarkable entry point into the album, a slow ascent toward what quickly becomes a trippy roller coaster ride. And it's interesting how the slowing organ drones transition into…
"Cryptograms"
…this absolute banger. The first proper song on the actual album, it feels like a natural second song—the escalation after the dramatic beginning. It's one of the hardest rocking songs in the band's entire catalog, and one of the reasons why Cryptograms is such a thrilling album in the first place. With "Cryptograms," Deerhunter go for the hard-rocking, climactic gusto, and while the loud-quiet-loud thing has been done, they do it differently by not actually turning up the guitars, instead distorting Bradford Cox's vocals and pushing the bassline into a nastier, more hard-driving groove.
"Hazel St."
It's always bothered me that some of the prettiest and most accessible tracks on Cryptograms are buried in its second half. I get the argument for leaving something to build up to, but part of me thinks the band was offering a challenge to the listener in the process. And maybe they were, but why obstruct a great pop record (a weird, great pop record) if you don't have to? This perfect dream pop gem gets moved up to be more visible.
"Fluorescent Grey" [from Fluorescent Grey]
This is perhaps a top-three Deerhunter song, along with "Halcyon Digest" and "Nothing Ever Happened." I don't even really think that's debatable. Those are absolutely the band's best songs. We're not arguing about that. What makes it great, however, is that its tension rises slowly, growing increasingly more intense as the melody creeps forward. Bradford Cox's mantra, "patiently, patiently" serves as a kind of reassurance to the listener that things are going to get more interesting in time. That's sort of misleading, though. It's fully engrossing from the get-go, and makes a great end to the first side of this version of the album.
"Spring Hall Convert"
For the second half, we let off the gas a little. The opening to "Spring Hall Convert" is stark, but makes a slow build up into a gorgeous, Ride-style shoegaze thing. It's Deerhunter done with both restraint and a penchant for a dramatic build, and it's wonderful.
"Lake Somerset"
On the original album, "Lake Somerset" is sandwiched between ambient tracks, which makes its abrasive post-punk sound all the more jarring. And I like that shock to the system, but I also think that it feels more natural between a few of the band's shoegazier tracks, in that the tone changes, but not necessarily the momentum. So we get down and dirty before returning to their gloriously dreamy guitar shimmer.
"Strange Lights"
This is perhaps the purest, most perfect pop song on Cryptograms. It's not really structured like a pop song, in that it doesn't really have a breakdown of verse, chorus and otherwise, but it's catchy and alluring from the beginning, its layers of guitars making an intoxicating bed for Cox's vocals. So maybe it's just a perfect shoegaze song, but keeping it in the second half makes sense to me, in that it feels like a late moment of clarity and beauty on a fairly twisted journey.
"Wash Off" [from Fluorescent Grey]
Back to another highlight from Fluorescent Grey. This one's a bit of a ringer: taut, eerie verses mixed with a big, noisy chorus and a krautrock pulse. It's the kind of song that's meant to be placed near the end of live sets, where you can really go out with a bang. And indeed, it makes sense to put it near the end, if not quite where the album finishes. (It's at the end of the EP it's on, but here we move it up to penultimate, rather than ultimate.)
"Heatherwood"
And we end it with the song that already ends Cryptograms, "Heatherwood." While I pretty much moved everything else into a different slot, here it just made sense to keep the song where it is, the gently grooving and stark counterpoint to all the noise that precedes it. It has energy, it has mystique and it has a hypnotic rhythm, but its sparse arrangement makes it feel like an epilogue. And I think when all is said and done, the flow makes sense—build up from the first song into a noisy beast, ebb and flow a few times, hit a big climax at the end and then slowly retreat into the ether.
You might also like: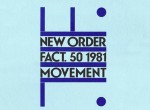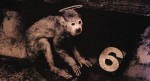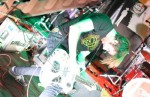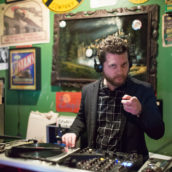 Jeff Terich
Jeff Terich is the founder and editor of Treble. He's been writing about music for 20 years and has been published at American Songwriter, Bandcamp Daily, Reverb, Spin, Stereogum, uDiscoverMusic, VinylMePlease and some others that he's forgetting right now. He's still not tired of it.