Bandcamp donating Friday's proceeds to ACLU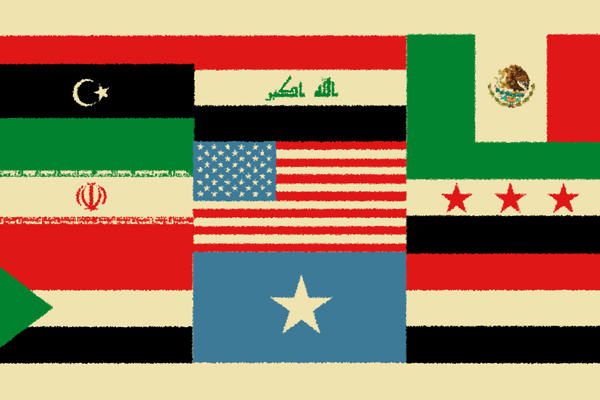 Bandcamp has announced on Friday it will donate all of its proceeds to the American Civil Liberties Union. CEO/founder Ethan Diamond made a statement on Bandcamp Daily, expressing the company's opposition to Donald Trump's executive order banning immigrants from majority-Muslim countries from entering the United States.
"We at Bandcamp oppose the ban wholeheartedly, and extend our support to those whose lives have been upended," Diamond says, adding that the executive order "is not simply immoral, it violates the very spirit and foundation of America."
"We hope that, as you listen to these albums, you'll not only discover some great new artists, but will also gain a further appreciation and understanding for the way music transcends all borders, and remember that, even in the darkest of times, there is more that unites us than divides us," he adds.
Bandcamp is the latest in a long line of artists and labels who have donated to charity in the aftermath of Trump's election, including Run for Cover, Sacred Bones, Grimes and Pinegrove.
So if you're planning on making any purchases on Friday, consider some of these:
Cloud Nothings' Life Without Sound (Bandcamp link).
Allison Crutchfield's Tourist In This Town (Bandcamp link).
Uniform's Wake In Fright (Bandcamp link).
Ty Segall's Ty Segall (Bandcamp link).
Or the catalogs of Drag City, Dischord, Fela Kuti, Mulatu Astatke, Brownswood Recordings and Omar Souleyman.