10 Essential Stoner Rock Albums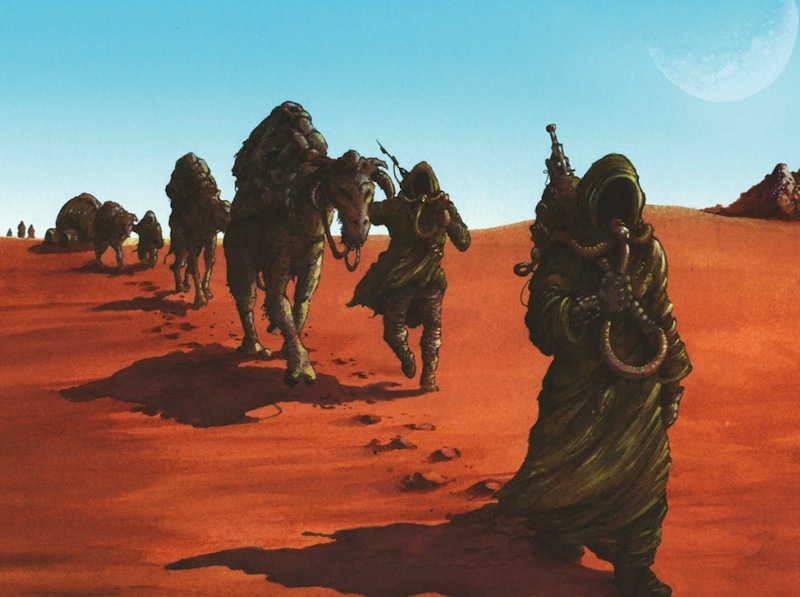 It was bound to happen sooner or later. Eventually, the stars would align properly, we'd plan accordingly, and Treble would publish a list of stoner rock on this, the holiest of stoner holidays. Not that we needed to wait until 4/20 to celebrate all things riff-heavy and fuzzed-out. Marijuana and heavy music have been complementary for decades, since Ozzy Osbourne made public his affinity for the sweet leaf. And with that epic cough, stoner rock (at least the concept of it) was born. Stoner rock, however, doesn't require music be conceptually about weed, just that it evokes a certain hazy psychedelic sensibility that evokes a particularly pungent sort of smoke. The fuzz from a band like Sleep, for instance, is pretty dank. It all gets a little complicated when you consider the crossover implications between stoner rock and stoner metal, and for that matter where doom and sludge sometimes take on a stoney sensibility. But stoner rock can best be summarized as bluesy, psychedelic music that's super heavy, and a bit disorienting at its most potent. Take a hit of our picks for 10 of the best stoner rock albums. Additional substances optional.
---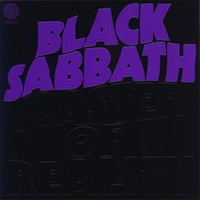 Black Sabbath – Master of Reality
(1971; Warner Bros.)
Black Sabbath has been credited with essentially inventing heavy metal, as well as doom metal with the slow-moving thunderous dirges on their debut album, so it stands to reason that the most important band in heavy music also be responsible for inventing stoner rock. There's not a band on this list that doesn't worship at the alter of Ozzy and Iommi, and with the track "Sweet Leaf," their paean to marijuana complete with an opening cough loop, they essentially made its all-time greatest anthem. Deeper through the intoxicated haze on the album from which it hails, Master of Reality, there are righteous boogies ("Children of the Grave"), lullabies ("Solitude") and psychedelic chuggers ("Into the Void"). It should come as no surprise, then, that one of the bands to launch what we now know as stoner rock in the modern era takes their name from this album: Masters of Reality. – Jeff Terich
---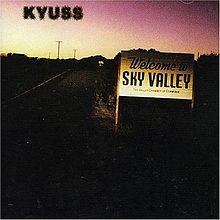 Kyuss – Welcome to Sky Valley
(1994; Elektra)
Second to none in the stoner rock canon (save for the massive influence of Sabbath and Blue Cheer), Kyuss refined the art of psychedelic heaviness late in their career with Welcome to Sky Valley. The most focused and cohesive collection of the band's "desert rock" jams, Sky Valley was sequenced in a way that allowed tracks to bleed into one another, grouped into threes for optimum vinyl listening (with optional chemical enhancement). On paper this looks like some kind of cosmic odyssey, but the individual songs are among the band's most direct and hardest rocking, whether on the opening burst of "Gardenia" or the catchy single "Demon Cleaner" (the heaviest song about dental care in the canon). Though when the group did space out and go full-on psych-folk, as with the stunning dirge "Space Cadet," it's a thing of stoned wonder. – Jeff Terich
---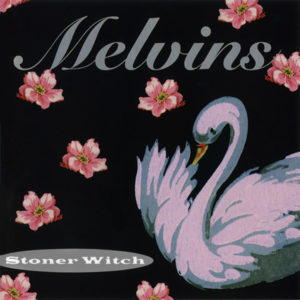 Melvins – Stoner Witch
(1994; Atlantic)
It certainly helps that Melvins' second major-label release is actually titled Stoner Witch; kind of a gimme, really. The thing about Melvins, though, is that for how influential—and fucking heavy—they are, they've always been pretty weird as far as metal and hard rock go, which makes their half-decade or so on Atlantic feel all the more peculiar. (Though they're by far not the weirdest band to end up on a major label.) Within the first few tracks of Stoner Witch, the band showcases their range in some pretty wide swings, from the slow and sludgy slog of "Queen" to the manic riff gallop of "Sweet Willy Rollbar," and they get into a hell of an experimental lane with several minutes of feedback and noise opening "Magic Pig Detective." Arguably the most "stoned" moments are those in which the band eases back into a sinister groove, as on "Goose Freight Train," or the slow-burn tension of seven-minute standout "At the Stake." But the stoner-iest thing about Stoner Witch is ultimately the attitude; mostly the album sounds like Melvins having some fun with rock 'n' roll, and that doesn't give you a contact high, I'm not sure what will. – Jeff Terich
---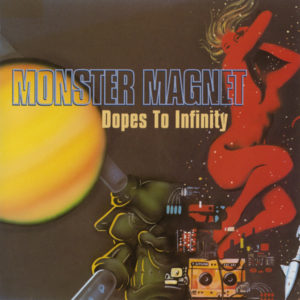 Monster Magnet – Dopes to Infinity
(1995; A&M)
Released the same year as Foo Fighters' debut, Dopes to Infinity rested on the same razor's edge of accessibility and credibility that sprung from the end of the proper grunge era. While Dave Grohl titled toward the big tent of power-pop, however, this third Monster Magnet LP grinds out a damn-near tasteful take on their heady heavy metal. Their range can easily be heard in back-to-back tracks "Ego, the Living Planet," full of swirling production hellfire, and the dark folk anthem "Blow 'em Off." But the wheelhouse for Dave Wyndorf, John McBain and Tim Cronin is a set of clear, sneering vocals and stupid fun riffs that sucked in new fans ("Look to Your Orb for the Warning" and "Negasonic Teenage Warhead" both had Hollywood soundtrack exposure) and kept their old ones psychedelically satisfied ("I Control, I Fly," "King of Mars"). – Adam Blyweiss
---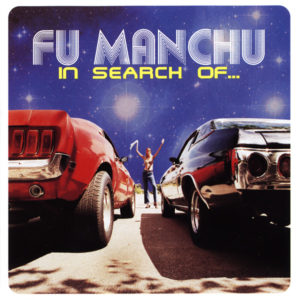 Fu Manchu – In Search Of…
(1996; Mammoth)
California riffmongers Fu Manchu lived a past life as a punk band called Virulence, a name that likely would have transferred just fine into metal should they have chosen to walk the left hand path. Rather than dive head- and horns-first into thrash or death metal, however, the band cranked up the Big Muffs and Orange amps and instead sought refuge in the sounds of vintage and proto-metal such as Blue Cheer or, the Gods of all things heavy, Black Sabbath. In Search Of… is a bit like what an entire album's worth of "Sweet Leaf"s might sound like. And it's pretty badass. The fuzz is thick and burly, the rhythms slow and grooving, and presumably the substances behind it all are California grown. All that's missing is the stars-and-stripes headband and the airbrushed wizard. – Jeff Terich
---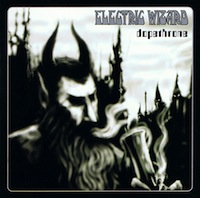 Electric Wizard – Dopethrone
(2000; Rise Above/The Music Cartel)
British stoner-doom conjurers Electric Wizard make their mission fairly clear on the cover art of their titanic 2000 album Dopethrone: A horned wizard with a gnarled-ass beard smokes a pipe that looks about the size of his face (note: objects may not be as large as they appear under the influence of THC). So, yeah, this band of UK miscreants doesn't shy away from their celebration of the leaf, but it's less about the hedonistic aspects of recreational smoke than a part of their malevolent rituals. More than most albums in the stoner/doom canon, Dopethrone is brutal, toxic, nasty stuff, with a guitar tone that will almost certainly leave your lungs sore by the end of the album's 60-minute duration (75 with bonus track "Mind Transferal"). It's all Satanic fun and games with the wild riffs of "Vinium Sabbathi," but following the cough-laden Beelzebub boogie of "Funeralopolis" and the middle-finger misanthropy of "We Hate You," Dopethrone becomes a crushingly heavy psychedelic spiral with seemingly no escape in sight. – Jeff Terich
---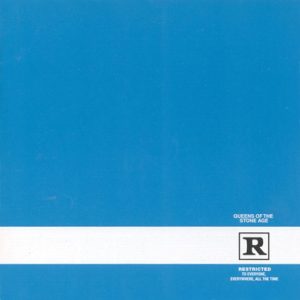 Queens of the Stone Age – Rated R
(2000; Interscope)
After leaving Kyuss, Josh Homme continued the desert rock tradition with his own somewhat more accessible, radio-friendly variety of stoner heaviness. Queens of the Stone Age's 1998 self-titled debut was very much in the vein of Homme's former band, but with second album Rated R—featuring some of the vocal talents of Screaming Trees' Mark Lanegan—Homme set his own band apart with an even more pronounced identity that favored druggy humor ("Feelgood Hit of the Summer"), radio-friendly hooks ("The Lost Art of Keeping a Secret") and some of his best songwriting to date ("In the Fade," most of the album really). Rated R was the point where stoner rock went mainstream, though really only with this one band. Still, Queens of the Stone Age deserve some kudos for turning fuzzed-out low-end riffing into radio hits. – Jeff Terich
---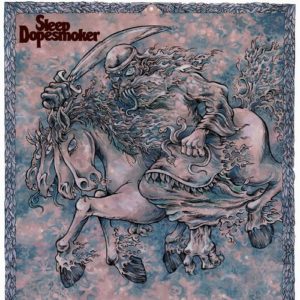 Sleep – Dopesmoker
(2003; Tee Pee)
Determining where stoner rock ends and stoner metal begins is perhaps arbitrary and nitpicky—not to mention fairly difficult when your immediate surroundings are clouded in smoke. But Sleep's Dopesmoker definitely leans heavier on metal; there's an argument for the Bay Area trio's titanic recording being the heaviest album of all time, and it's not too far off. A single track that spans more than an hour, Dopesmoker (released in a different form in 1999 under the name Jerusalem) is Sleep at their most potent and cosmic, delivering thick, nasty riffs that are as mighty as they are psychoactive. Al Cisneros' narration is, admittedly, absurd, but that's part of what makes the track so epic. That, and Matt Pike's riffs, which sound like they could level a village. Maybe this is what has Jeff Sessions so agitated. – Jeff Terich
---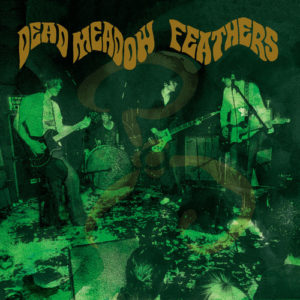 Dead Meadow – Feathers
(2005; Matador)
"Let's Jump In," the leadoff track on Dead Meadow's second Matador-released effort, Feathers, clocks in at 4:20. That's perhaps coincidental, but it's entirely appropriate; the slow-moving groove of the psychedelic jam seems to emerge from its own billowing smoke. Feathers is far from the band's heaviest effort, leaning a bit away from the more overt Sabbath worship of their self-titled 2000 debut, but its heaviness is delivered through less obvious means, and with a consistent commitment to hallucinogenic mystique. As stoner rock goes, it's actually pretty ethereal, but it also contains some of the group's best songs, whether in the form of melancholy psych pop in "Such Hawks Such Hounds," epic shoegazing thunder on "Get Up On Down" or dreamy Zeppelinisms on the contradictory elements of "Let It All Pass." If stoner rock is usually an ongoing variation on "Sweet Leaf," then Feathers is the result of what happens when the source material, instead, is "Planet Caravan." – Jeff Terich
---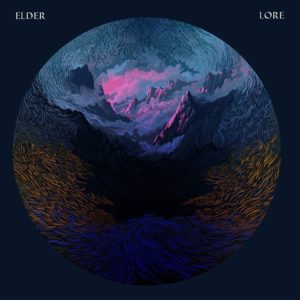 Elder – Lore
(2015; Armageddon)
Boston's Elder have taken stoner rock to places well beyond expectation or immediate comprehension of what stoner rock should be. Lore is inflluenced by Sabbath, Floyd, Zeppelin—the trilogy of cosmic riffing—while exploring the spaces in between and beyond, creating something that's heavy yet exploratory, psychedelic, beautiful, progressive. The shortest track on Lore is nine minutes and change, which should give some indication of the space that the group allocate themselves for fleshing out their stylistic journeys. So while the fuzzbox riffs are in ample supply, so are the atmospheric interludes, post-rock intricacy, prog-rock time-signature shifts and so forth. "Legend" might be the length of three or four songs by any other artist on this list, but it's also 12 minutes of jaw-dropping composition and musicianship that never fails to destroy with each new spin. Elder's epics provide a uniquely potent high of their own. – Jeff Terich
---
Support our Site—Subscribe to Our Patreon: Become one of our monthly patrons and help support an independent media resource while gaining access to exclusive content, shirts, playlists, mixtapes and more.