Treble Holiday Gift Guide 2017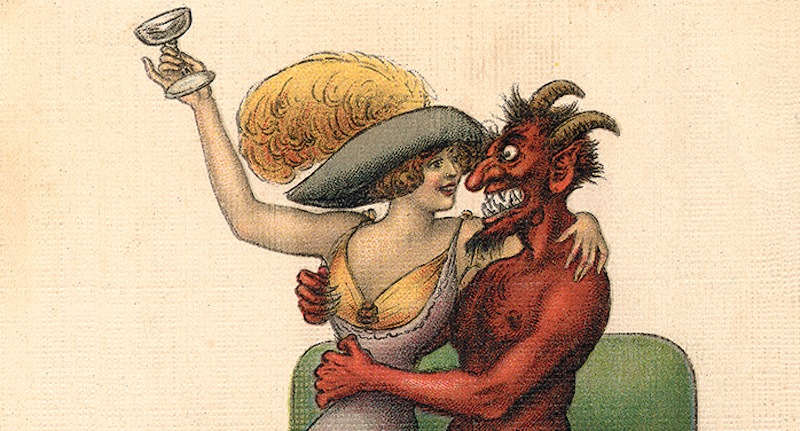 The holidays are upon us, which means we'll soon be inundated with some truly terrible holiday music. Prog-rock versions of "Carol of the Bells," anyone? No thanks. But surviving the holiday hellscape certainly warrants some kind of material reward. As we've done for the past seven years, this year we've compiled some of our favorite items to give to your audiophile, vinyl-spinning, band-merch-wearing loved ones, from the practical to the extravagant. Spend $5 or $400, but no matter what we've got something that'll appeal to someone on your list.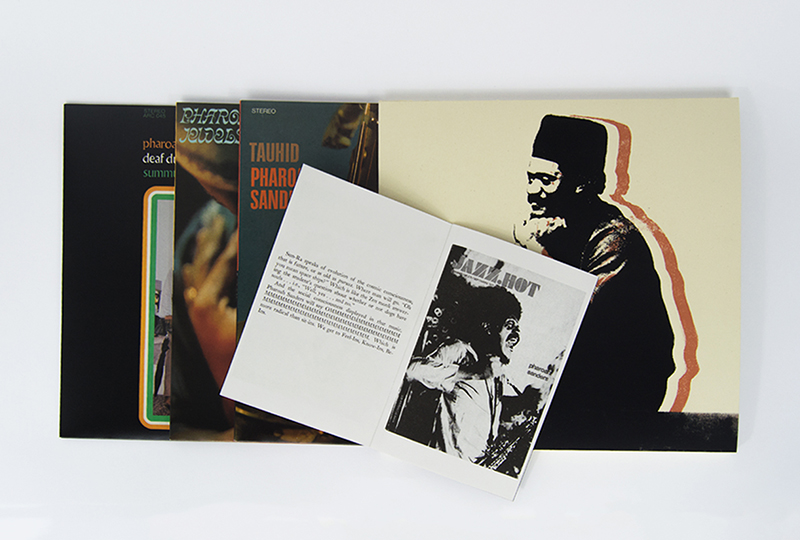 Pharoah Sanders reissues
There's sometimes no better holiday gift for a music fan than music itself, and some newly minted reissues are an excellent way to go. Anthology Records has just reissued three of Pharoah Sanders' iconic '60s and '70s spiritual jazz albums: Tauhid, Jewels of Thought and Deaf Dumb Blind, which should be welcome news to anyone who's had a little trouble tracking down some of the original Impulse vinyl reissues, as well as recent converts to spiritual jazz through the recent releases from Kamasi Washington. These three albums offer different sides of Sanders' compositional approach, from his more melodic side to his chaotic freakouts to his undying grooves. And best yet, they're also collected in a box set if all three are too enticing to pass up.
($19 each/$60 box; Anthology)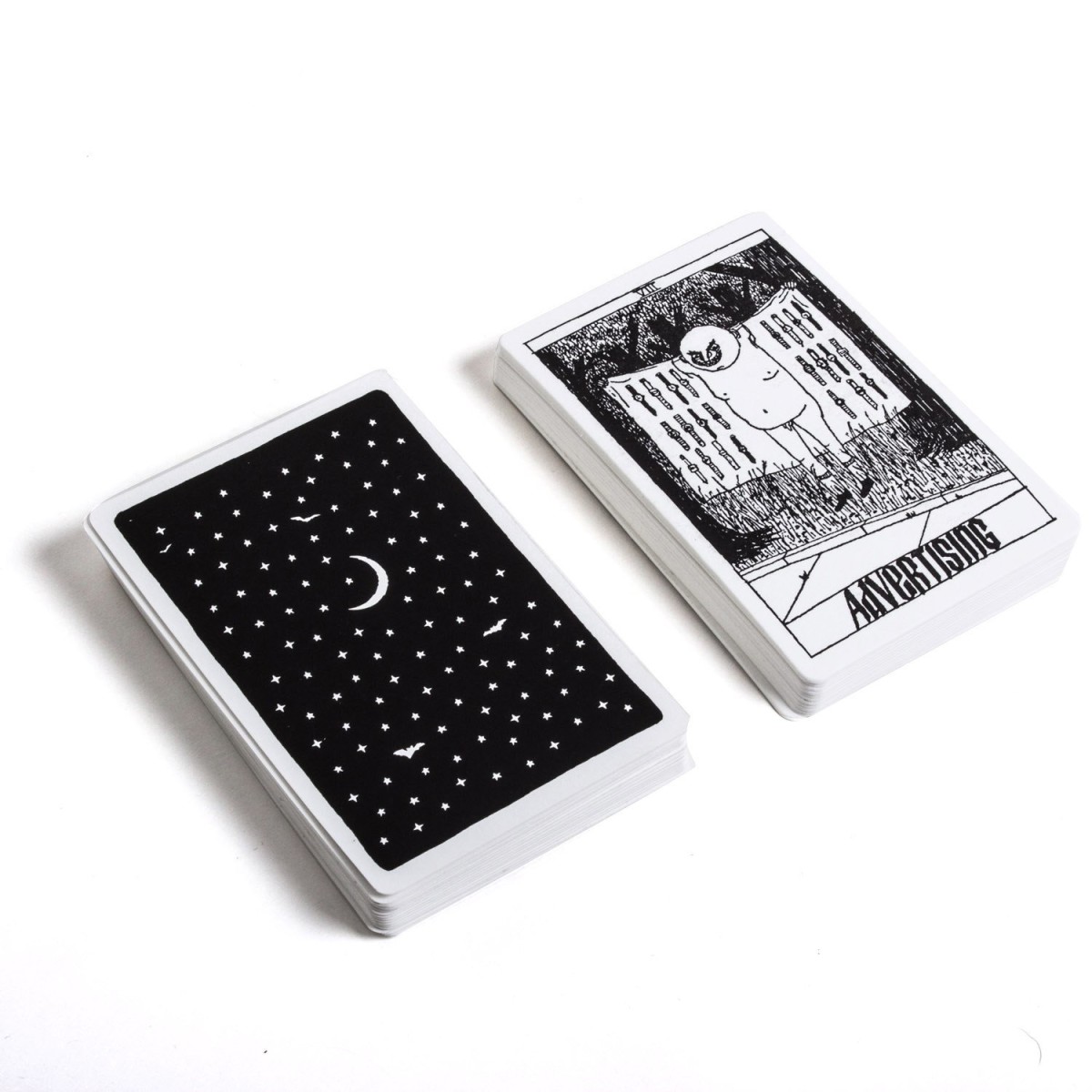 Father John Misty HA Deck (Tarot cards)
Father John Misty documented the absurdity of the present moment in his new album Pure Comedy, and charming, helpful gent that he is, he's helping us all make our way through these crazy times with a roadmap for the future. Sort of. His HA Deck—a set of tarot cards featuring illustrations from Ed Steed of scenes such as "Politics," "Romance," "Advertising" and "Funeral"—is an interactive companion to his latest album, with a variable outcome for those who play. Seeing as how it doesn't correspond to a traditional tarot deck, it comes with its own set of instructions, which is helpful given that Josh Tillman tends to play by his own set of rules.
($64; Father John Misty)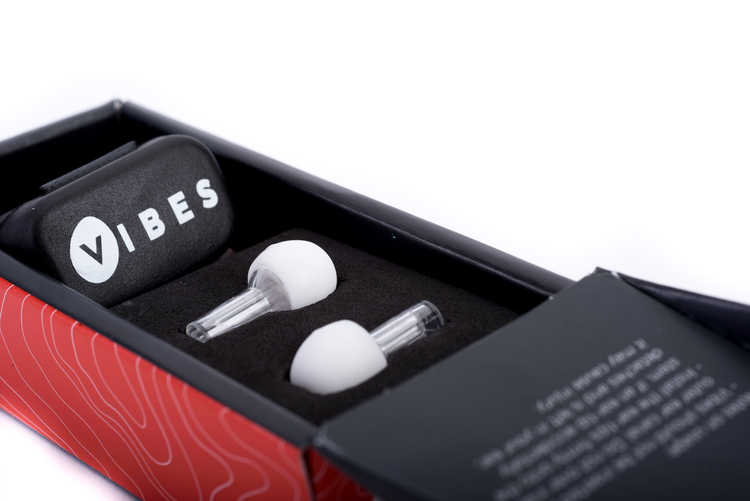 Vibes earplugs
A good pair of earplugs is hard to find. Most of the time, it's a tradeoff between protecting your hearing and being able to hear everything you want at a live show. And if you go to a lot of shows, you definitely don't want to take the risk of actually damaging your hearing. Vibes, however, are designed to reduce the high frequency and low frequency sounds at an even ratio, thus avoiding the muffled, distorted sound that often occurs when watching live music with a more basic, foamy set of plugs. We tested them at a recent Cloakroom show and everything sounded great! Plus they come with additional different sizes so they're adaptable for any set of ears.
($23.99; Vibes)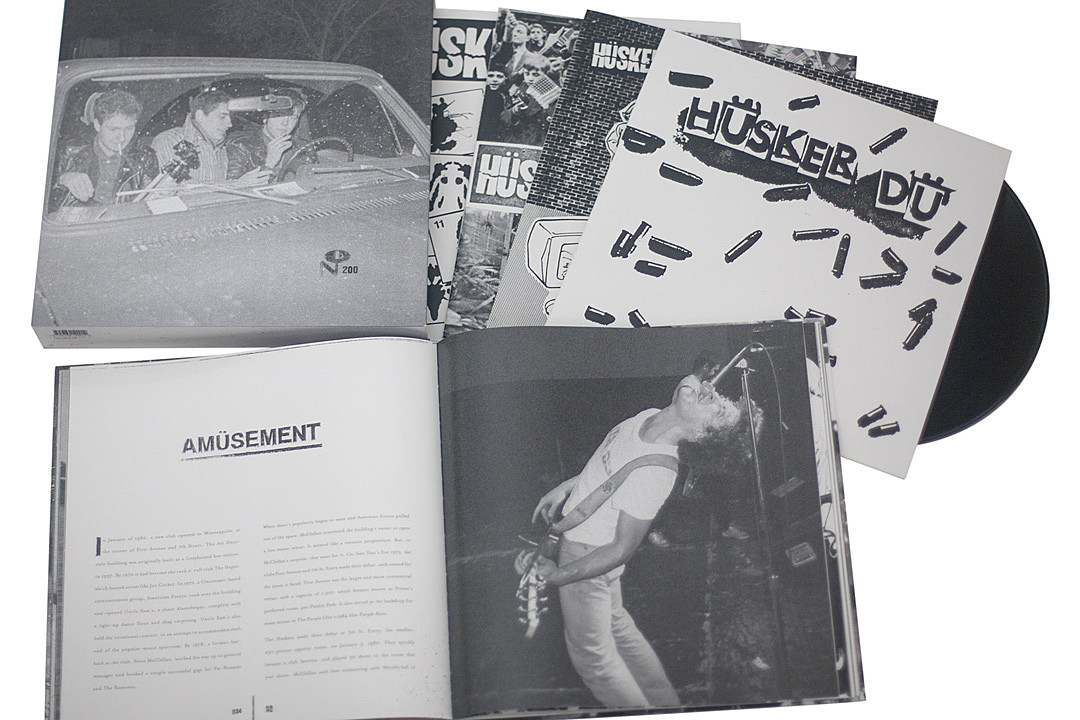 Hüsker Dü – Savage Young Dü
Hüsker Dü is one of the greatest punk bands of all time—we put that one on the record recently, in fact. And the recently released box set of archival material, Savage Young Dü, is a testament to the kind of power and innovation they wielded early on in their career. The box set features 69 songs in total, 47 of which were previously unreleased, as well as a hardbound book featuring flyers, photos and a lengthy essay about the band. It's an excellent set of music and a fitting tribute to one of the best bands to ever plug in.
($85; The Numero Group)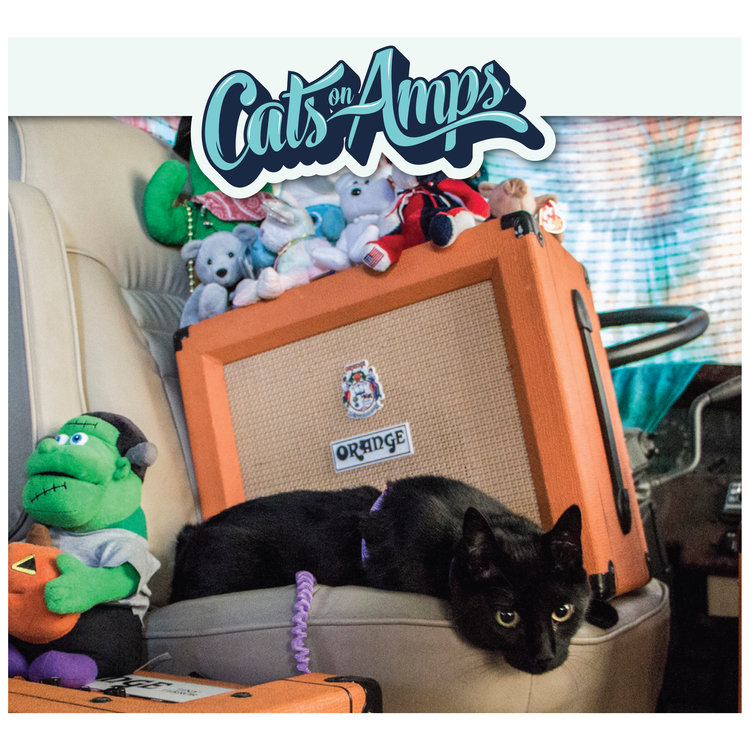 Cats on Amps 2018 calendar
If you're somehow only now getting caught up, Cats on Amps—a side hustle of the owner of Magnetic Eye Records owner Mike Vitali—is the best Instagram account. Of all the Instagram accounts. Ever. Awesome gear plus adorable kittens? What could possibly top that? So there's pretty much nobody that this won't appeal to, unless you're shopping for someone who'd rather see doggos in kitchens. Which is totally fair. In any case, the combination of half-stacks and fluffy friends should melt any rocker's heart.
($15; Magnetic Eye)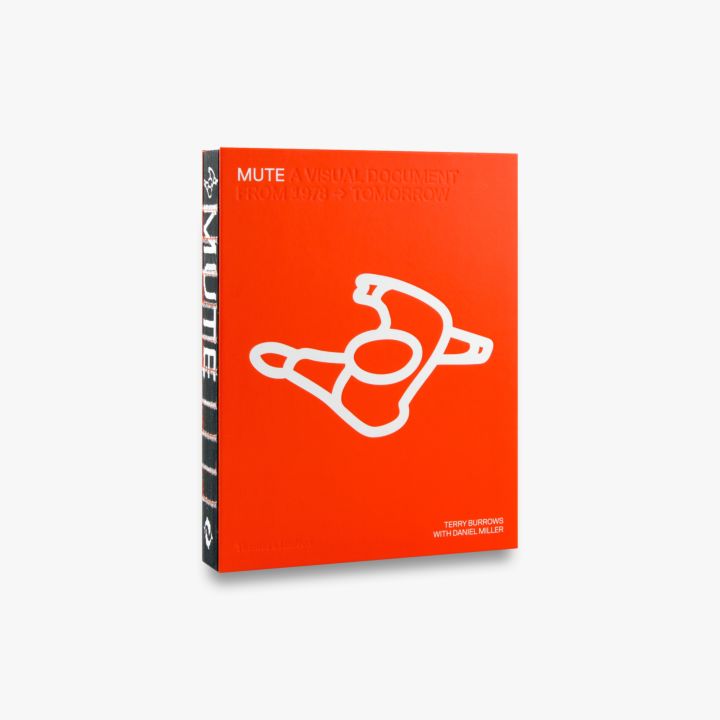 Mute: A Visual Document
One of the coolest coffee table books out this year is this visual history of 40 years of Mute Records. One of the most influential independent labels of all time, Mute was founded in 1978 and launched with the release of The Normal's iconic single "Warm Leatherette." Since then it's helped to launch the careers of Depeche Mode, Yazoo, Liars, The Knife, Nick Cave and the Bad Seeds and many other artists. The book features photography and artwork from throughout its history, plus commentary from artists and others associated with the label—320 pages worth of goods.
($29; Amazon)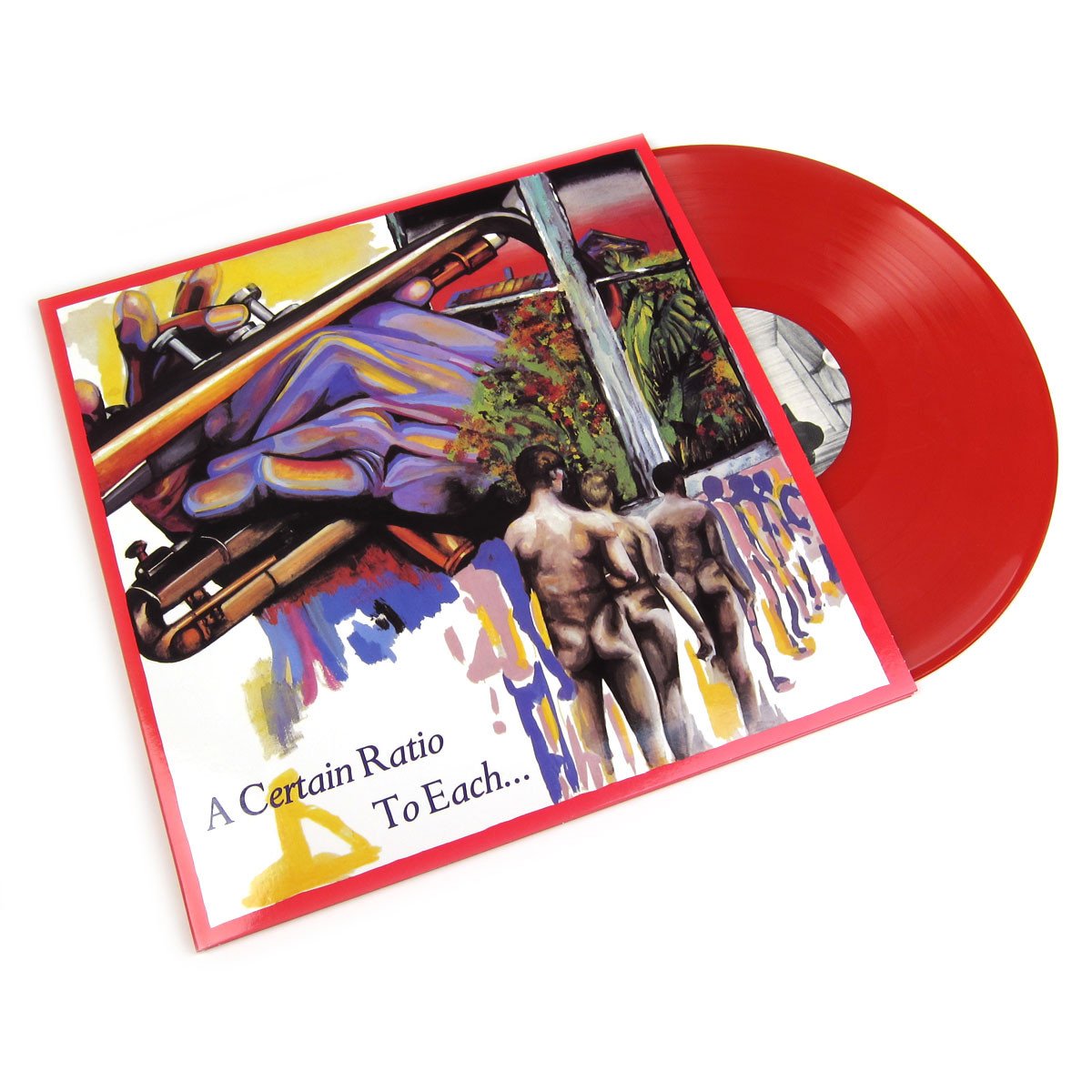 A Certain Ratio reissues
While we're on the subject of Mute Records, the now 40-year-old label is reissuing the first wave of albums from cult post-punk-funk group A Certain Ratio. One of the more underrated acts on the Factory Records roster, A Certain Ratio bridged the gap between Joy Division and Gang of Four (and Talking Heads, etc.) with their unique mix of dark post-punk aesthetics and dance-heavy rhythms. The band's albums The Graveyard and the Ballroom, To Each and Force each represent different periods of the group's development, from their haunted early recordings to funked-out middle period. Even for someone who might not be as familiar, these recordings are an excellent gateway to some deeper post-punk cuts.
(From $24.76; Mute)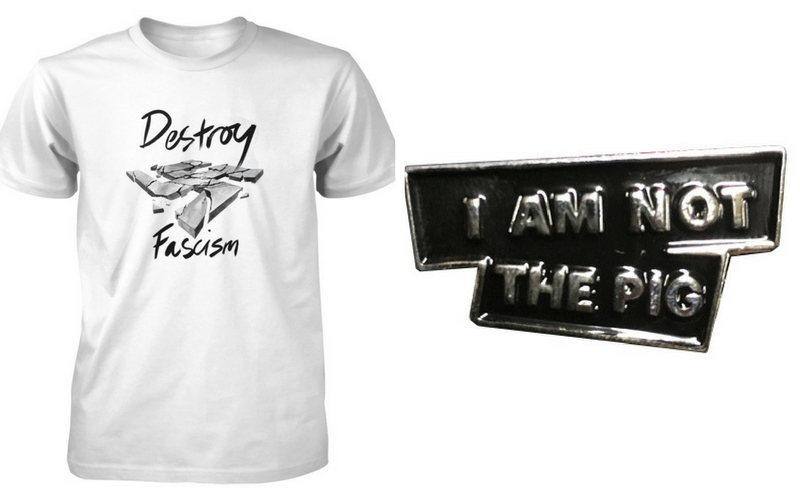 Algiers "I Am Not the Pig" pin/Destroy fascism shirt
Algiers' The Underside of Power is one of the year's best albums, in part because it's such an emotionally charged, innovative fusion of sounds. It's also one of the year's best albums because it speaks truth to power, a beacon of anti-fascist sanity in a world that seems a little unstable at the moment. So while it does feel somewhat ironic to include them in this exercise in capitalism (the world is a complicated place, and so is Treble), we can only reach the conclusion shirts with smashed swastikas or enamel pins with Black Panther quotes are actually pretty great gifts. The Revolution demands fresh gear, and here are a couple of cool options.
($4.99/$19.99; Algiers)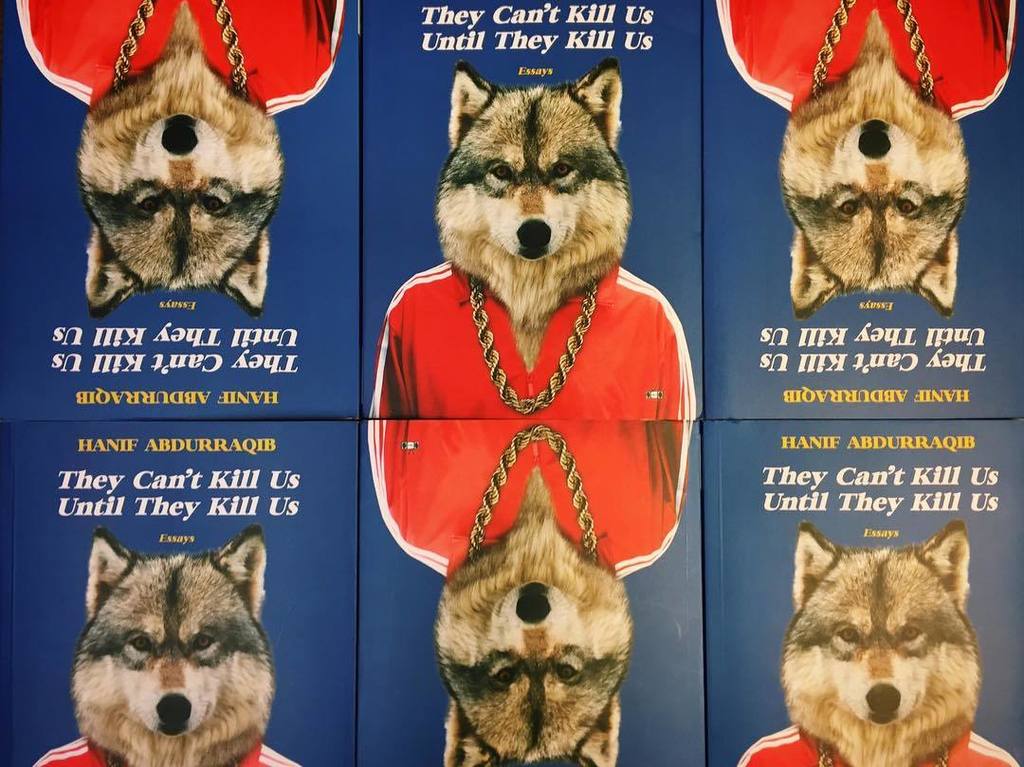 They Can't Kill Us Until They Kill Us
Hanif Abdurraqib is an alumnus of the very site you're reading, though he's also written for Pitchfork, NPR, MTV and The New York Times—you might have heard of these publications. His new book is a collection of essays on music, some of which were published for those very outlets, and some of which are unpublished until now. But regardless, just about everything contained therein is well worth the read, whether it's on Carly Rae Jepsen or Fleetwood Mac. But especially Carly Rae Jepsen. (Bonus: He made us a guest playlist of tracks connected to the book, which you should definitely check out.)
($15; Two Dollar Radio)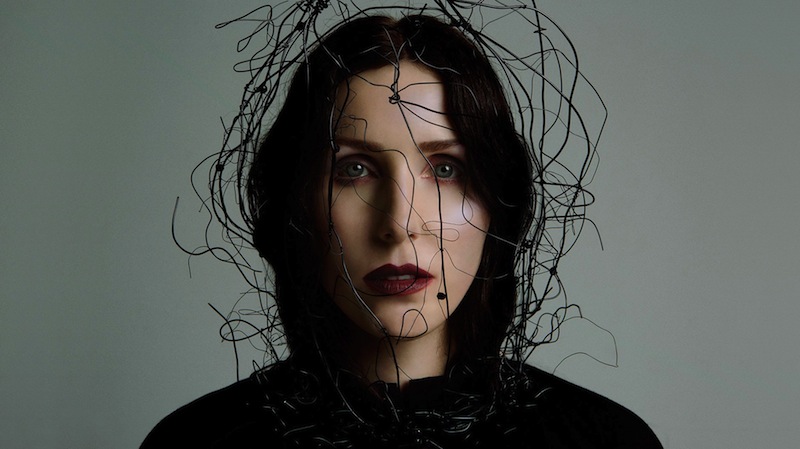 Chelsea Wolfe x Rituel de Fille cosmetics
Part of the fun in descending into the dark side of art is fully embracing its aesthetics. Chelsea Wolfe, in addition to releasing excellent records like this year's Hiss Spun, has long participated in interesting merch collaborations, such as a signature fragrance in 2015. This year she's teamed up with Rituel de Fille for a series of cosmetics, including "Swarm" lip sheer and "Exuviae" ash and amber-colored eye soot. Because part of feeling goth is also looking goth.
(Starts at $24; Rituel de Fille)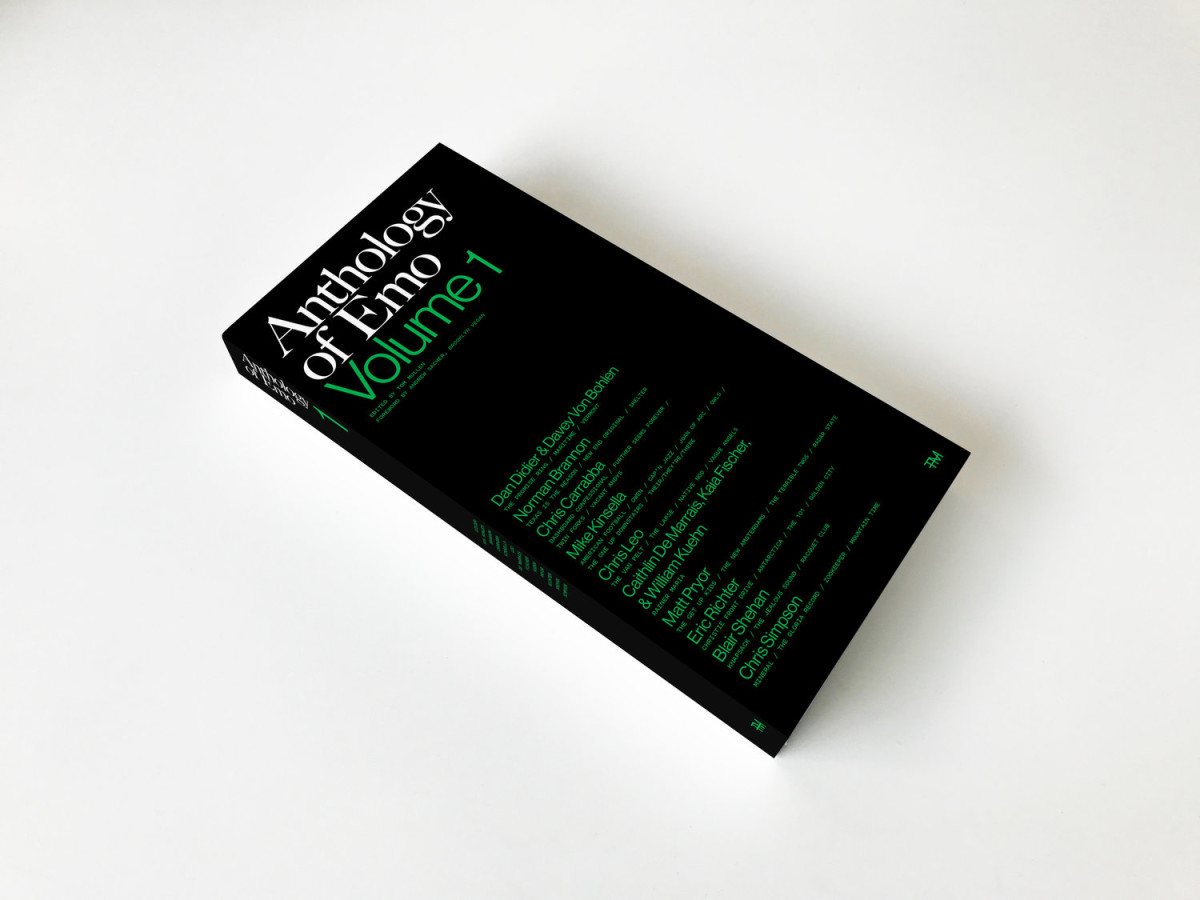 Anthology of Emo, Vol. 1
Tom Mullen has become the foremost authority on emo, thanks to his long-running website, Washed Up Emo. And as such he's put together the definitive history of the genre, Anthology of Emo Vol. 1. It chronicles the sound's background through interviews with the likes of Promise Ring's Davey Von Bohlen, The Get Up Kids' Matt Pryor and Dashboard Confessional's Chris Carrabba, among others. It's not necessarily going to immediately settle disputes over what is or isn't emo, but it'll provide a good read all the same.
($19.99; Polyvinyl)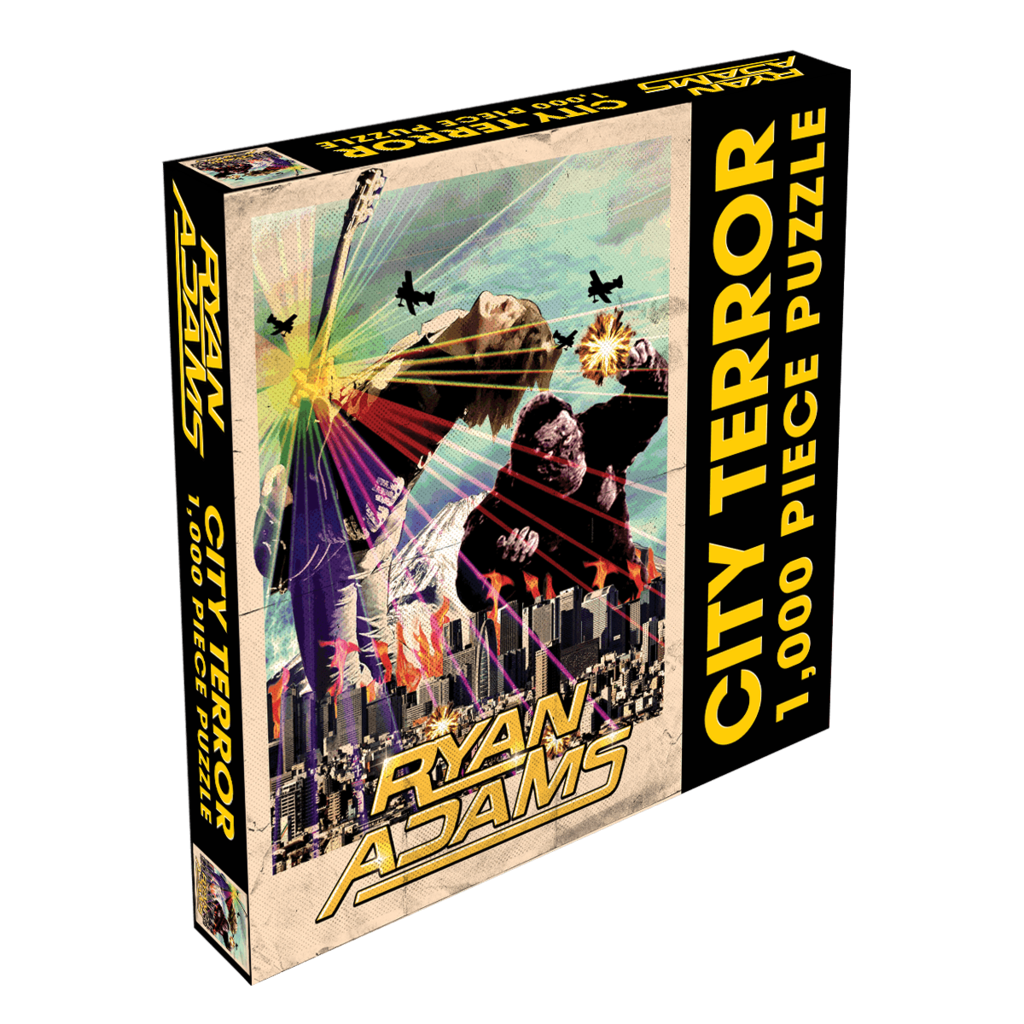 Ryan Adams City Terror puzzle
With pretty much every type of entertainment custom made for smartphones, there don't seem to be enough good old fashioned games anymore. Ryan Adams, an analog aficionado if there ever was one, always has an impressive set of merch options—usually involving cats—that need no software updates. Like this puzzle, for instance, which features a design from a Ryan Adams t-shirt. So put on Prisoner, get sad and put together a scene involving a giant Ryan Adams and King Kong terrorizing a city.
($24.99; Pax-Am)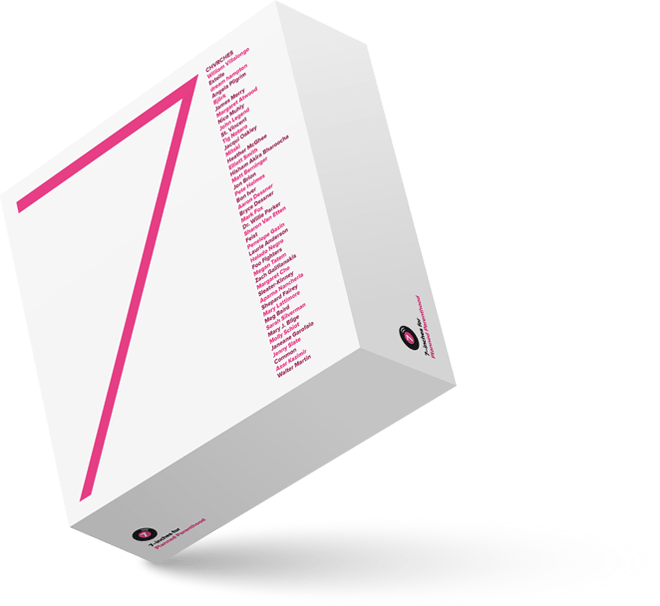 7-Inches for Planned Parenthood
The best kind of gifts are the ones that don't stop at the recipient. Early on in 2017, a group of artists banded together to put together a set of music, pressed on 7-inches, to benefit Planned Parenthood. So while you're not only purchasing a vinyl box set featuring music by Sleater-Kinney, St. Vincent, Mary J. Blige, Björk, John Legend, Arca, Common, Feist, Estelle and Sharon Van Etten, but comedy from Tig Notaro and Sarah Silverman, short stories from Margaret Atwood and more.
($100; 7-Inches for Planned Parenthood)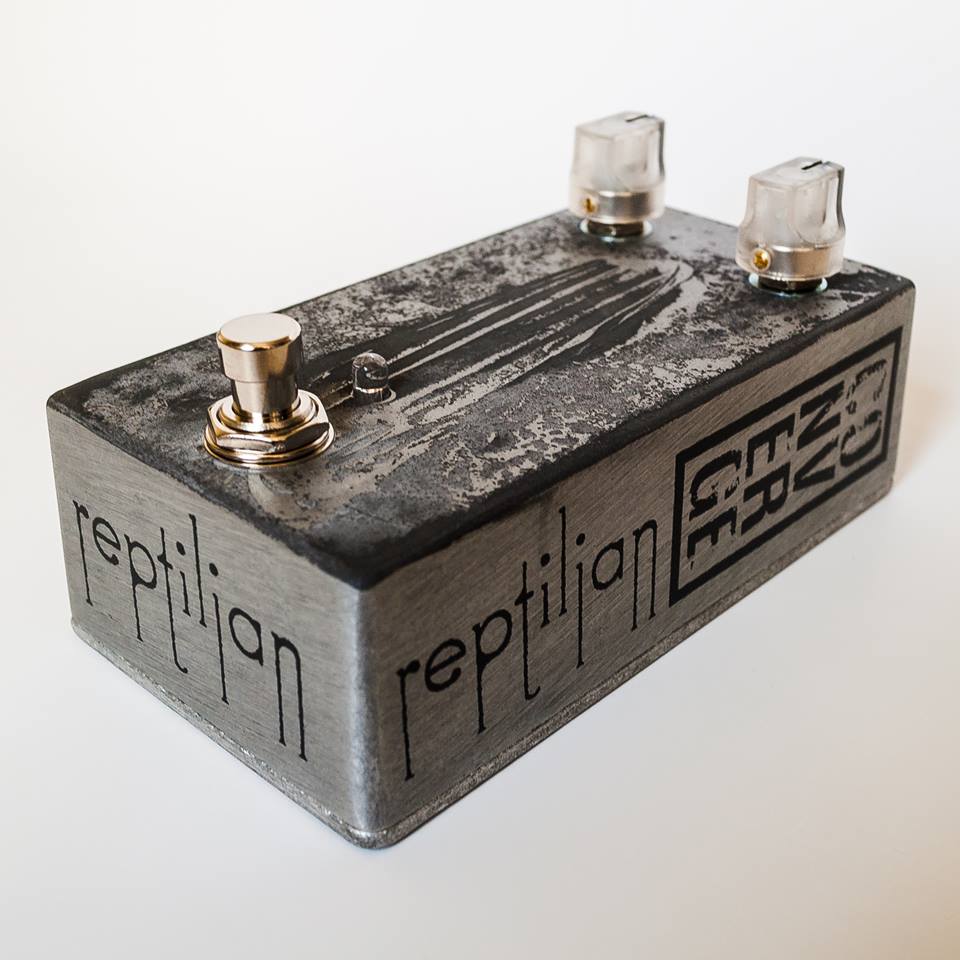 Converge Reptilian guitar pedal
Many of us would like to believe that we can shred like Converge's Kurt Ballou (we probably can't) but that doesn't mean we can't capture the gnarly guitar tone on the band's new album, The Dusk In Us. Rather than keep it a closely-held secret, Converge actually took the step of making their own pedal, Reptilian, so that you can play your own badass, crusty hardcore and metal riffs at home with the same venomous sonic treatments. The pedal is made by S&K, who worked with Kurt Ballou to capture the sound, and features artwork by the band's Jacob Bannon. Crank it!
($199, limited to 200; Kingsroad)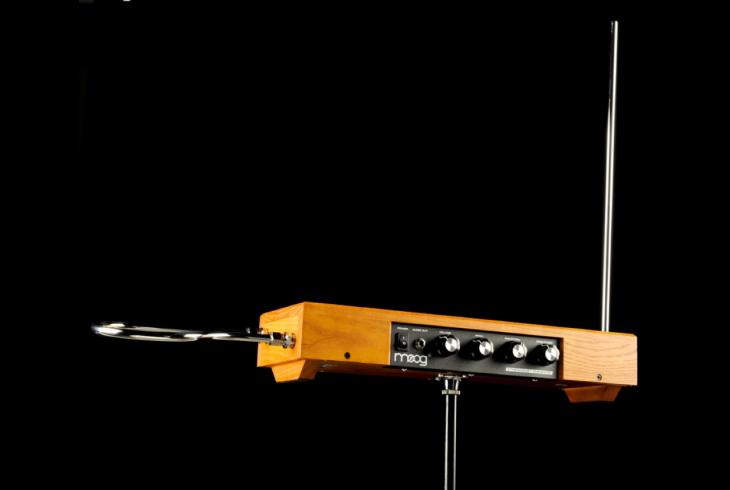 Moog Etherwave theremin
Nothing brightens someone's face on Christmas morning quite like a new synth. Admittedly, the perfect time to get a theremin would be around Halloween, but the eerie sounds it makes sound cool no matter when you play it. There are a lot of different theremins on the market, but there's only one Moog, and the famed synth maker's Etherwave line is hard to beat, with the quality of one of the country's top makers of electronic instruments, as well as a gorgeous wood outer shell. It's a little pricey (though not nearly as much as some of Moog's signature analog synths), so don't sell your record collection or anything. But if you happen to get a big bonus this year and someone special in your life deserves a spooky synth that can be played without touching anything, go for it.
($399; Moog)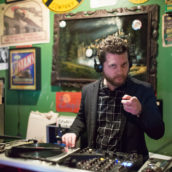 Jeff Terich
Jeff Terich is the founder and editor of Treble. He's been writing about music for 20 years and has been published at American Songwriter, Bandcamp Daily, Reverb, Spin, Stereogum, uDiscoverMusic, VinylMePlease and some others that he's forgetting right now. He's still not tired of it.