Guest Playlist: Hanif Abdurraqib provides a soundtrack to his book of essays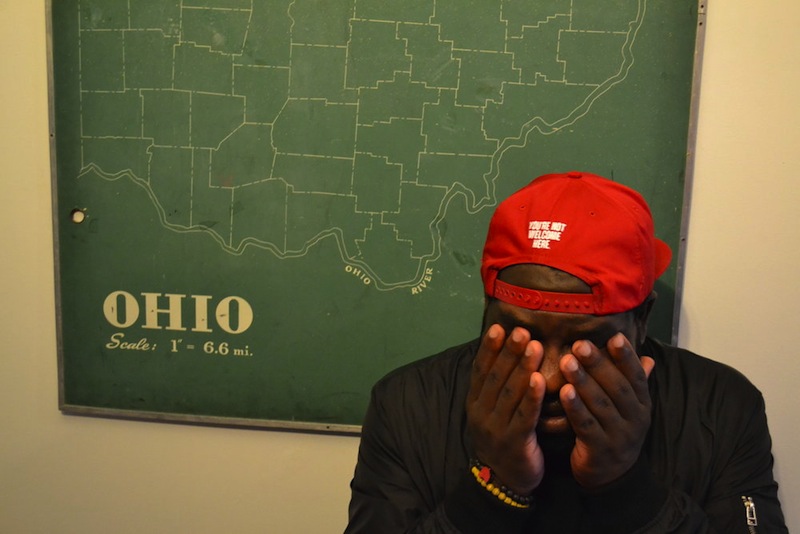 Next month, poet and writer Hanif Abdurraqib will release his new book of essays about music, They Can't Kill Us Until They Kill Us, featuring pieces originally published in the likes of MTV and The New York Times, as well as other previously unpublished writings. Some of the artists he writes about include legendary artists such as Fleetwood Mac and Bruce Springsteen as well as contemporary artists like Carly Rae Jepsen. We reached out to Hanif to make a playlist of artists connected to the essays in his book, including The Boss and Carly, as well as Michael Jackson, Whitney Houston, Migos, Sleater-Kinney, The Weeknd, Nine Inch Nails and many others. Listen to his playlist below and read his statement about the epic 75-track playlist.
(Hanif Abdurraqib has also contributed to Treble, and if you haven't read his longread on Little Brother, we highly recommend you check it out.)
---
When I was asked to make a playlist for Treble based off of my book of music writing, I was really pleased. In part because Treble is one of the first places I wrote about music on the internet. Treble came to me when I needed it most, letting me dip my toes back in the water of writing about albums and songs and making sure I could still do it comfortably. I had become really cynical about music writing and the creative freedom it allowed me, and then I saw a call for writers from Treble's Twitter account, and I decided to shoot an email over. Even though it was for a short time, I got to write freely about songs and albums I'd loved, or had fallen in love with. It was a real joy, and I'm really thankful to return a few years later to share this playlist.
Every book should have a soundtrack, I think. So much of my writing is born from a song that I can't shake, or a story about a song that burrowed its way into my head and needed to be fleshed out. I am committed to the idea that songs are not stupid things to be dismissed, or at least the idea that before we dismiss songs as stupid, we should try to peel back at least one layer or more. So it is easy for me to say that They Can't Kill Us Until They Kill Us is a musical book. Mostly, though, music is an entry point for things that I hope to be larger. It's kind of like making a room comfortable first before getting to the hard work of talking out loud. That's what a soundtrack is good for, too. Something to drown out the anxiety before leaping into a big moment, whatever that big moment may be. There's a reason people make playlists for the moments before a game, or for the moments in an otherwise silent bedroom or the moments before and after a wedding.
So, here is an invitation. A little noise to give you while I shyly slide my book across a table to your waiting hands and hope that you enjoy it. A little background music while you flip through the pages and I nervously look anywhere else. All of these songs are connected to the book in some way, and some of them ain't great but they're all what I needed at the time. And I am thankful for the things that arrive to me when I need them most.
---
They Can't Kill Us Until They Kill Us is out in November. Pre-order it here.