10 Albums With Unofficial Titles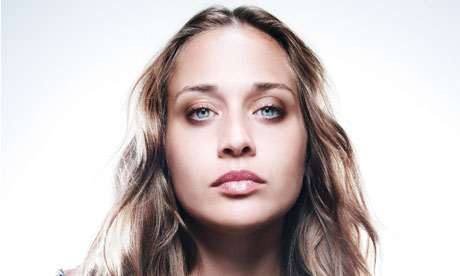 A rose by any other name would smell just as sweet, right? Well, sometimes it has to. In the case of some albums, a secondary name is necessary because it's either too long to keep repeating, unpronounceable, or a bit too ambiguous for anyone to know what you're talking about. Here are ten albums that, whether by necessity or by convenience, are often called by a different name.
The Beatles – The Beatles
(1968, Apple)
AKA: The White Album
The most famous and arguably most essential album to be commonly referred to by a different name than what it was packaged with, The Beatles, or "The White Album," is iconic. Aside from being the longest and most ambitious album the band released, it's also the most dubiously simple in its packaging. Just a simple field of white and the band's name. With an album this huge, it's probably best to let the music do the talking.
Caetano Veloso – Caetano Veloso
(1968, Philips)
AKA: Tropicalia
Caetano Veloso released two self-titled albums within a year of each other in the '60s, and while sometimes, they're merely referred by their year of released, most often they're called by the name of their first track, in this case, "Tropicalia." This is especially significant because it was around 1968 that the Tropicalia movement in Brazil truly took off, and this album, along with Gilberto Gil's release the same year and Os Mutantes' self-titled debut, is iconic in its pioneering role in the genre. It's a great set of songs, and, combining psychedelic rock with Brazilian sounds, was wholly unique upon its release.
Led Zeppelin – Led Zeppelin (IV)
(1971, Atlantic)
AKA: IV, Runes, Zoso
Technically, this album isn't even really called Led Zeppelin IV. It's implied. But merely adding to its lore is the fact that its imprinted with a series of "runes" and the word "Zoso." Of course, everyone just calls it Led Zeppelin IV, but titles are secondary on something this monolithic. I'm just surprised nobody calls it "dude with sticks."
Peter Gabriel – Peter Gabriel
(1980, Mercury)
AKA: Melt
Peter Gabriel released four self-titled albums before finally settling on a series of two-letter names for his albums ("Us," "So"). However, his self-titled albums, in the interest of disambiguation, each have an unofficial name, and in the case of the fourth, an official one, as it was retitled Security. The third, referred to as "Melt" due to the effect of Gabriel's face melting on the cover, is arguably the best. A wonder of studio techniques and a showcase for some of Gabriel's strongest songwriting, it's an art-pop masterpiece.
Prince – O(+>
(1992, Paisley Park)
AKA: Symbol, self-titled, The Love Symbol Album, etc. etc. etc.
So, we all remember when Prince changed his name to a symbol to reflect male and female energy or something along those lines. That actually didn't stop his music from being popular or even commercial. In fact, I have a strong recollection of seeing videos for the likes of "7" and several of the album's other singles on MTV pretty regularly. It's a good album, a funky album, but one whose name is awkward at best. So, "Symbol," then? Shrug.
Red House Painters – Red House Painters
(1993, 4AD)
AKA: Rollercoaster
Why, yes! It's another case of an artist releasing numerous self-titled albums. In this case, however, Red House Painters' two self-titled albums are called by the image that adorns each one's cover. While "Bridge" has its charms and share of good songs, "Rollercoaster" is the quintessential RHP release. From dreamy opener "Grace Cathedral Park" to the epic ballad "Katy Song," it's everything a sad bastard could ask for in an album. That's a good thing, by the way.
Weezer – Weezer
(1994, DGC)
AKA: The Blue Album
Weezer has released three different self-titled albums in their lifetime, each one with a different background: Blue, Green and Red. The first one, their debut album, paid homage to The Feelies' Crazy Rhythms. The other two were just variations on a theme, and increasing in ridiculousness in terms of the music. "The Blue Album" is a classic though, whatever you like to call it. I do have a suggestion, however: The Good One.
Sunny Day Real Estate – Sunny Day Real Estate
(1995, Sub Pop)
AKA: LP2, The Pink Album
Sunny Day Real Estate's second album is a little bit like The Beatles' White Album in that it doesn't have a name, just a bold color. Oh, and the band's name. But the color is what stands out most. When a band makes their album cover a big pink square, it's hard not to notice. Needless to say, "The Pink Album" has become a default descriptor for the band's excellent second album.
Fiona Apple – When the Pawn Hits the Conflicts He Thinks Like a King What He Knows Throws the Blows When He Goes to the Fight and He'll Win the Whole Thing 'Fore He Enters the Ring There's No Body to Batter When Your Mind Is Your Might So When You Go Solo, You Hold Your Own Hand and Remember That Depth Is the Greatest of Heights and If You Know Where You Stand, Then You Know Where to Land and If You Fall It Won't Matter, Cuz You'll Know That You're Right
(1999, 550)
AKA: When the Pawn…
Because who's really going to keep typing or saying all that?
Sufjan Stevens – Greetings From Michigan: The Great Lake State
(2003, Asthmatic Kitty)
AKA: Michigan
When Sufjan Stevens began his short-lived 50 States series (aka the 2 states series), he did so in as elaborate a manner as possible, from the mixture of Dave Brubeck-influenced jazz pop, folk and Steve Reich-style instrumentals, to the song and album titles. Greetings From Michigan is the first, and due to the somewhat cumbersome title, everyone merely calls it Michigan, and frankly, that's good enough.
See Also: Come on Feel the Illinoise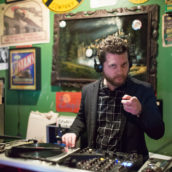 Jeff Terich
Jeff Terich is the founder and editor of Treble. He's been writing about music for 20 years and has been published at American Songwriter, Bandcamp Daily, Reverb, Spin, Stereogum, uDiscoverMusic, VinylMePlease and some others that he's forgetting right now. He's still not tired of it.