The Best Albums of October 2021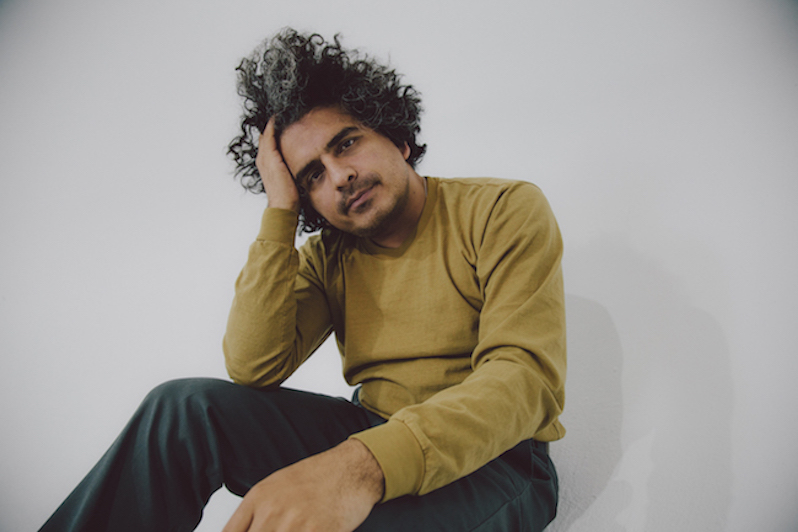 As the year-end deadline looms larger over the horizon we've reached the point where we're doing our best to catch up on all the music we haven't gotten around to, which is getting even more difficult with a month as stacked with great new music as October has been. We'll even admit that we jumped the gun a little on an October album in last month's roundup of our favorite releases. So it shows up again here—no point in denying a great record a second endorsement, right?
This month, our best-of roundup features 16 albums, including a couple of great new reissues, that will make finalizing our Best of 2021 lists even harder. Read and listen to our batch of recent favorites.
---
Blackwater Holylight – Silence/Motion
(Riding Easy)
What We Said: Though ostensibly the entirety of the album exists within a realm of heavy rock, Blackwater Holylight shift styles with ease. From evocations of blissed out psychedelia to creeping monuments of doom metal, Blackwater understand that restraint is the most vital element in making such fluctuations not only work but seem effortless. – Brian Roesler
---
Circuit des Yeux – -io
(Matador)
What We Said: With -io, Haley Fohr's made her first proper set of orchestral art-pop, many of these songs realizing the kind of expansive, climactic potential that her past records have often suggested even at their most stripped down. – Jeff Terich
---
Dos Santos – City of Mirrors
(International Anthem)
What We Said: City of Mirrors is an album built on dualities, an album by an American band with Latin American roots. It's at times an album of mourning, a critique of colonialism and a call for collective action; it's also a celebration of the spaces where cultural experiences merge and musical traditions come together in a vivid swirl. – Jeff Terich
---
Dummy – Mandatory Enjoyment
(Trouble in Mind)
There's something undeniably joyful about the psychedelic pop that Dummy makes. The L.A.-based group thrive on hypnotic pulses, dense arrays of guitar and synth and the kind of playfully otherworldly textures of Stereolab or Broadcast at their most dreamlike. But it's rhythm above all that makes their music so mesmerizing, a sound that's made for movement as much as daydreaming or simply drifting into space, as displayed in the hard-driving dance-kraut jam "Final Weapon," or the pristine shoegaze pop of standout "Daffodils." Within the keyboard drones and scratchy guitar chords are perfect pop songs, the kind meant for discovery on left of the dial broadcasts rather than algorithmic playlists. – Jeff Terich
---
Fire-Toolz – Eternal Home
(Hausu Mountain)
What We Said: Eternal Home is a double-disc album, over 80 minutes, spread over four lengthy suites, but passes more like a film. It is an unbroken programmatic sequence of images, the greatest prog rock concept record of the year. – Langdon Hickman
---
Full of Hell – Garden of Burning Apparitions
(Relapse)
What We Said: Full of Hell continue their trend of accelerating stylistic ambition on Burning Apparitions, combining an even wider variety of genre tropes and experimentation, while cohering the whole of their pedigree into one complete package. – Forrest James
---
Grouper – Shade
(Kranky)
What We Said: There's a sweetness to these songs—a celebration of and a yearning for closeness that doesn't always come easy, even in non-pandemic times. But the familiarity she offers is always, intriguingly, far less than total. Just as often as she leans in, Harris reinstates that degree of separation, finding the shortest distance between gentle warmth and enchanting mystique in a way only she can. – Jeff Terich
---
Helado Negro – Far In
(4AD)
What We Said: In the past, Roberto Carlos Lange has worked with the impactful DJ and producer Guillermo Scott Herren, aka Prefuse 73. But nothing this grand, this majestic, so fully formed came of those sessions. This change, well-structured and sturdy built with an athletic emphasis on the drums and bass, performing as a combatant alongside Roberto's composed voice, works wondrously. – John-Paul Shiver
---
JPEGMAFIA – LP!
(EQT)
The mellifluous pulses of synth that open JPEGMAFIA's LP! seem to suggest that Peggy's delivered his most accessible album to date—a notion that's essentially true, but not without a few caveats, the first of which occurs less than halfway into first song "TRUST!", in which his cadence seems to accelerate unexpectedly but gradually, at a disorienting curve. And while his recurring "You think you know me…" sample appears by the open of the album's third track, it's clear that there's still so much to learn from JPEGMAFIA, whose confounding, shape-shifting approach is as much a part of his endlessly fascinating experimental aesthetic as it is an almost hostile defiance against pop norms. And yet, it's the closest he's ever come to "pop", which is to say not that close in the scheme of things. But moments like the laid-back boom bap of "WHAT KIND OF RAPPING IS THIS?", the Deftones-like shoegaze-metal sound of "END CREDITS!" and the psychedelic slap of "DIRTY!" reveal hooks as sharp as his most pointed lyrical barbs. – Jeff Terich
---
Kowloon Walled City – Piecework
(Neurot/Gilead)
What We Said: This is Kowloon Walled City at their best, not because it's precisely heavy, but because its heaviness has enough mobility to communicate something vulnerable, something true, something as painful and universal as grief. – Brian Roesler
---
La Luz – La Luz
(Hardly Art)
What We Said: La Luz feels like an escape in itself, the group's increasingly psychedelic sound growing more adventurous and given an added sense of velvet-lush richness in collaboration with producer Adrian Younge. – Jeff Terich
---
Mastodon – Hushed and Grim
(Reprise)
What We Said: These songs are replete with ear-popping sonic details, ear candy sprinkled judiciously over the entire 15-track set. The most impressive component perhaps is how comfortably the 90-ish minutes pass. – Langdon Hickman
---
Pelt – Reticence/Resistance
(Three Lobed)
The live-recorded Reticence/Resistance from Richmond-based improvisational psych-folk collective Pelt is, perhaps, a bit of a commitment—each side of the record is a lengthy solitary piece unto itself. And neither of those pieces is titled "Reticence" or "Resistance," only adding to the uncertainty here. But curiosity rewards those who choose to wade in, the stunning and exploratory sprawl of the tracks at times otherworldly and atmospheric, at others gentle and meditative, and at others still, pulsing and hypnotic. The group swirls together folk with free-jazz, Americana with gamelan, in their most climactic moments finding the point of communion between Sun City Girls and Don Cherry's Eternal Rhythm. Drop the needle and drift into the cosmos. – Jeff Terich
---
Tunic – Quitter
(Artoffact)
What We Said: Quitter is Tunic fine-tuned and calibrated to deliver the most potent listening experience possible—one that leaves no room for wasted space within its scant 21 minutes. – Jeff Terich
Best Reissues
Bardo Pond – Amanita
(Matador)
This year marks the 25th anniversary of Philadelphia shoegaze/psych-rock group Bardo Pond's Amanita, an acclaimed if underdiscovered epic of sprawling fuzz, drone and heady riffs that bridges Slowdive with Space Ritual. Matador has reissued the album as part of its Revisionist History series—a worthwhile endeavor that has brought records by the likes of Bailter Space, Come, Mary Timony and Yo La Tengo back to wax, along with behind the scenes interviews and the like. More than anything, though, a new vinyl edition of Amanita is simply a great excuse to zone out to four sides of astral fuzz, with highlights such as the low-key hypnosis of "Tantric Porno," the eerie drift of "Yellow Turban," or the acid blues/Americana of "Rumination." – Jeff Terich
---
Come – Don't Ask Don't Tell
(Fire)
Boston's Come arrived during an era when indie rock was undergoing something of a renaissance, with bands in their own backyard such as Throwing Muses and Dinosaur Jr. making the leap from indie to major, underground to mainstream, 120 Minutes to, well, earlier on 120 Minutes. But Come's punk-blues-informed style of noise rock felt a little more dangerous, wrapped in razor-wire riffs and and unsteady gait. Don't Ask Don't Tell, out of print for far too long, is given an overdue expanded reissue from Fire with an ample amount of bonus material, but it's the original material that still cuts the deepest, whether translating Gun Club/PJ Harvey-style rippers into anthems like "In/Out" or snarling with bloodthirsty ferocity on "Yr Reign." -Jeff Terich
---
Support our Site—Subscribe to Our Patreon: Become one of our monthly patrons and help support an independent media resource while gaining access to exclusive content, shirts, playlists, mixtapes and more.