Bob Dylan : Rough and Rowdy Ways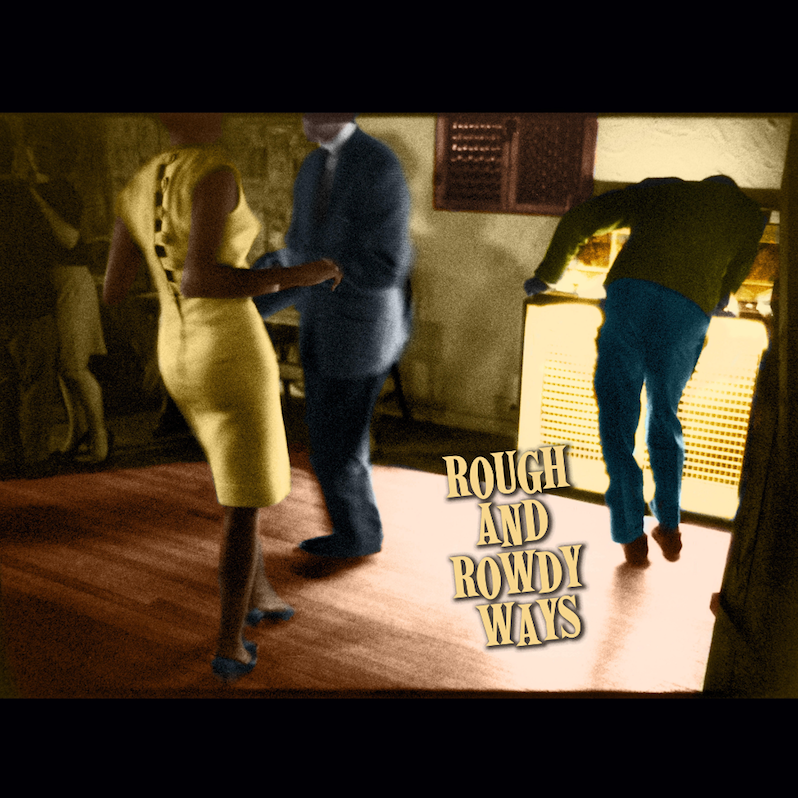 "If you want to remember, better write down the names." Bob Dylan not only writes down the names on his new album Rough and Rowdy Ways; he sings them as well. Names of singers—Little Richard, Etta James, Robert Johnson; names of songs, requests for DJ Wolfman Jack—"Dizzy Miss Lizzy," "Stella By Starlight," "That Old Devil Moon"; names of the living; names of the dead. Lady Macbeth makes an appearance, as the intended audience of "Stella By Starlight," the association evoking her request that heaven not "peep through the blanket of the dark" in the form of starlight to hold her back from murder (I also think of Macbeth's couplet: "Stars, hide your fires;/ Let not light see my black and deep desires"). And of course, there is the central name of the album's closing track: that of Kennedy, who is likened to King Hamlet by virtue of the song's title: "Murder Most Foul." In Shakespeare's play, Hamlet the son responds by saying: "Haste me to know't, that I, with wings as swift/ As meditation or the thoughts of love,/ May sweep to my revenge," though Dylan's song doesn't seem all that interested in revenge. Dylan's talking tragedy while following a different set of rules.
Over piano, violin, harmonium, organ, and some scattered percussion, Dylan speak-sings his way from horror to dread to death to beyond-death to a ghostly roll call, names conjured up from the (mostly American) past. Many critics have called the lyrics to the lead single of Dylan's newest record "stream-of-consciousness," though it hasn't stopped some from broaching the song's intent. Some view it as a telling of America's decline since the death of Kennedy, others read it as a testament to the power of music to offer hope in times of catastrophe. I am hesitant to pin it down; to me, the song's great triumph is not the statements it makes but the questions it asks and the watery regions it explores thereby. Why do we fear death, what lies beyond it, and why do we want to know so much? What is our capacity for communal experience and unity—as a culture and an ostensible democracy? What remains among the cultural detritus of the past? Can the past teach us anything? Who will remember if we don't write down the names? Who will remember even if we do? Why do we want to remember them? Why the urge to write them down, to preserve them somehow?
The closing track feels like a statement in and of itself, but it's part of a larger work. To some extent, my inclination to ask questions rather than demand answers of "Murder Most Foul" is due to the album's opening track and second single, "I Contain Multitudes," Dylan's Whitmanian and (to my mind) Taoist statement of intent or, rather, lack thereof, one that backlights the winding path of his singular career, the unfixed nature of his identity, questioning the very existence of a self at all. When Dylan sings "I'm a man of contradictions, I'm a man of many moods" over a well-placed diminished chord, he echoes Whitman's Song of Myself, questioning the notion of a fixed self. Is a self in a state of constant flux really a self? Is the project of Whitman and Dylan the construction of self or the dissolution of it?
As the preeminent Zhuangzi commentator Guo Xiang says: "The world is ever new but believes itself to be old… the previous me is not the present me. 'Me' goes away together with the present moment. How then could the past be held onto?" Whitman likely absorbed traces of Taoism by way of the American Transcendentalists, and Dylan has exhibited this idea to some extent in his life and work—constantly shape-shifting, unconcerned with his present self being consistent with his past self. The Dylan who wrote the protest anthems of The Times They Are A-Changin' was not the same Dylan who wrote "My Back Pages" and "It Ain't Me Babe," distancing himself from those movements. The Dylan who wrote the beautiful gospel song, "When He Returns," along with three albums of explicitly Christian music, was not the same Dylan who wrote one of the most-covered secular love songs of the '90s ("Make You Feel My Love"), nor was he the same Dylan who, despite being one of the greatest lyricists of all time, spent three years working on songs written by others, plumbing the depths of the Great American Songbook.
But I return to Guo Xiang's question: "How then could the past be held onto?" Is Dylan really presenting himself as a man who's transcended the self, who floats far-flung and unfettered, forgetting the past as he leaves it behind? Isn't there a contradiction in presenting one's self as lacking a fixed self? What's more, what about the Dylan of "Murder Most Foul," the one who obsessively catalogues the names of the past, making a tapestry of them, the one who wants Wolfman Jack to play that old song again, the one no one remembers?
Again, contradictions are a feature, not a bug, of Dylan's project—as well as the projects of Whitman and Zhuangzi. The tension on Rough and Rowdy Ways between Dylan's impulses for preservation and reinvention, like the tension between new and old, life and death, is one of its animating forces. Dylan, like Zhuangzi, clearly enjoys subverting expectation, as is evident from first few songs on the record. "I've Made Up My Mind to Give Myself to You" is perhaps the most traditional love song on the album, its opening rhyme of "stars" and "guitars" calling to mind the internal rhyme of "stars" and "guitars" in the classic love song, "Like Someone in Love," written by Jimmy Van Heusen and covered by Chet Baker, Ella Fitzgerald, and Björk, among others. However, it follows the comical Frankensteinian nightmare of "My Own Version of You." Zhuangzi might say he is wandering far and unfettered. Dylan might say he's rollicking and frolicking "with all the young dudes" (incidentally, another song reference—the allusion is part of the fun).
Another reason this album has me thinking of Taoism is Dylan's lumping together of life and death, dissolving the boundary between them. From the beginning, on "I Contain Multitudes," he sings: "I sleep with life and death in the same bed." Zhuangzi as well as many commentators affirm the oneness of life and death. The philosopher Li Zhi puts it in terms of night and day: If life and death are night and day, they are both sky. Guo Xiang puts it another way: "Both life and death are just Fate… So if I regard my life as good, my death is also good." Even as Dylan recounts the sudden horror of Kennedy's death, he begins the song by singing it was a "Good day to be livin' and a good day to die." This is not to say that death isn't tragic for him—he's working in the Shakespearian mode after all—but Dylan is clearly interested in deliberately confusing life and death, praise and mourning, seriousness and humor, dread and joy (there is a Whitmanian jubilation in the extended catalogue—itself a Whitmanian tactic—which closes out "Murder Most Foul").
So much of what makes this album great is embodied in the title of the first song. It's also more generally what makes Dylan great. It's in the contradictions, you could say, which speak to a greater universal, one in which oppositions like life and death are resolved. As Dylan, trying to get a radio signal, sings on the album's stunning penultimate meditation, "Key West (Philosopher Pirate)," "I play both sides against the middle." On his newest album, Dylan uses language, his favored instrument, in a roundabout way—across ten freewheeling tracks, he scrapes words together to strike at a kind of truth that's beyond them.
---
Label: Columbia
Year: 2020
---
Similar Albums: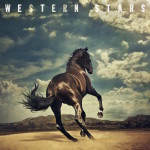 Bruce Springsteen – Western Stars

Tom Waits – Bad As Me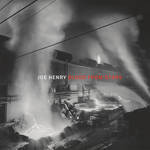 Joe Henry – Blood from Stars