Deafheaven – Infinite Granite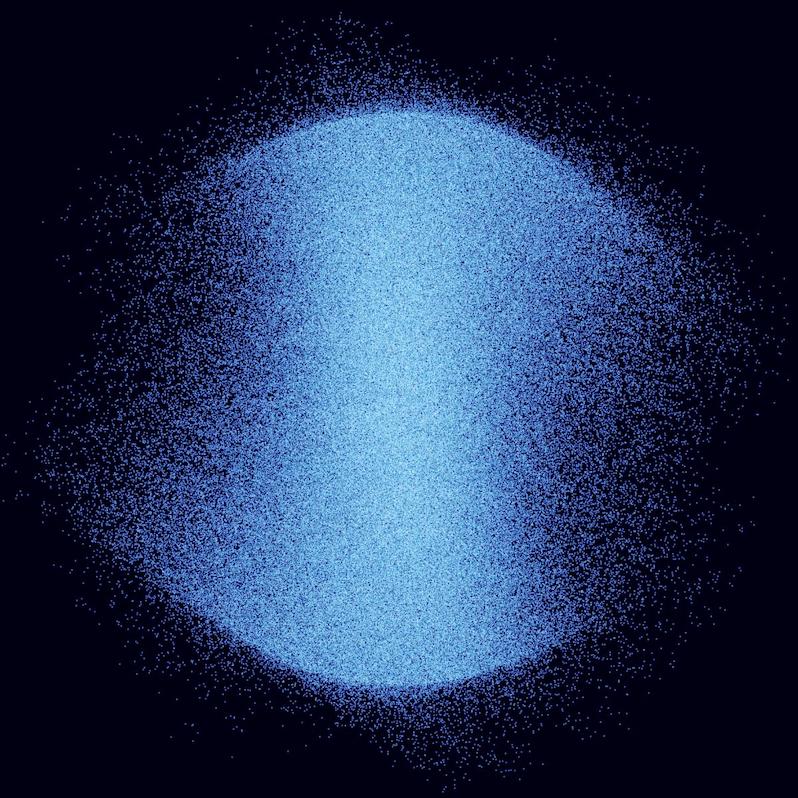 Since the release of their critically acclaimed sophomore record Sunbather in 2013, Deafheaven have been a polarizing band in metal. But despite the skepticism directed toward them, Deafheaven have remained a creative force for a solid decade. From the raw emotion of 2015's New Bermuda to their expanding technical range on 2018's Ordinary Corrupt Human Love, they've continued to push the boundaries of what heavy music can be. Their fusion of black metal and shoegaze has caught the attention of a new generation of heavy music listeners, and on the band's newest record, Infinite Granite, they not only take that sound further but largely leave their black metal sound behind.
Though this album is Deafheaven's sound taken to an extreme, they signaled that this shift would likely eventually take place. Over the course of their records—especially Ordinary Corrupt Human Love—Deafheaven have been pushing for more ambient pop compositions built on dreamy effects and more conventional rock arrangements rather than an explicit metal sound. Aside from a few moments of traditional metal elements, Infinite Granite is more of a dreamy rock record, one that's at once exciting and enchanting throughout its nine elegant, somber tracks.
The most obvious of changes taking place on Infinite Granite come from vocalist George Clarke and guitarists Kerry McCoy and Shiv Mehra. Clarke still offers a few moments of his black metal snarl, but most of the album finds him in clean singing mode. McCoy and Mehra use their guitars—in sync with drummer Daniel Tracy and bassist Chris Johnson—to craft compositions that intertwine serenity and intensity. While there's a gentler approach to the instrumentation, however, that doesn't mean the record doesn't go hard. Lo-fi droning sways in the opening of "Shellstar," with Clarke's vocals sounding their most restrained. Over its steady rhythm and bright twang of guitars, Clarke's voice doesn't sound so much angelic but like a lovely specter. The hook upswings the instrumentation to throw in a little more punch, not in an aggressive manner, but an exhilaration that lifts the song's gentle rhythm. The atmosphere is never too soft, the instruments never too pounding, the band finding a middle ground to unleash this bizarre blend of aggressive and atmospheric sounds. The sonic wail of guitars from "In Blur" is a great example of this; it doesn't showcase the typical metal loudness, but the wail intensifies overtime, taking on a massive presence ready to overtake the listener. On the flipside, "Villain" leans into a rhythm that's more playful with a melancholic aura.
Across all their records, Deafheaven have displayed a keen understanding of graceful adrenaline—showcasing how to play to aggressively while imbuing it with an enchanting ambiance. "The Gnashing" is just such a song, its first verse kicking off with a rush, only to roar outward at the chorus; the instrumentation building upon intensity, Clarke's voice exuding a somber tone. In a way, the atmosphere not only plays off Clarke's voice, but even manipulates it at times, the song's emotional presence fluctuating in what it provides. After so much of the dream rock-pop sound has taken center stage however, "Mombasa" closes out the record with a return to the band's metal sound. Whereas elsewhere on the album Clarke uses minimal growls and the band has played to some bombast, this track has a lot more to offer in the way of ferocious riffs, blast beats and harsh vocals. That said, they ease you into it—the contrast between opening and ending offers the full experience of the band's range.
Deafheaven have not so much evolved as transformed. Where their sound once primarily involved a shoegaze-influenced black metal style, that has given way to more ambiance and pop conventions. The minimizing of those metal elements can come across as somewhat of a shock on first listen, but hearing just how stunning and riveting the music of Infinite Granite is, it's clear that the band is still heavy, just a different shade of heavy. Infinite Granite is a welcome shift for Deafheaven, one that delivers grand emotion, exhilaration, and beauty.
---
Label: Sargent House
Year: 2021
---
Similar Albums: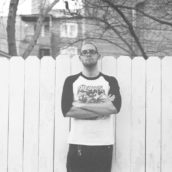 Michael Pementel
A graduate of Columbia College Chicago's Creative Writing Program, Michael Pementel is a published music journalist, specializing in metal and its numerous subgenres. Along with his work for Treble and Bloody Disgusting, he has also written for Consequence of Sound, Metal Injection, Dread Central, Electronic Gaming Monthly and the Funimation blog.