Endless Playlist 2012: Part Three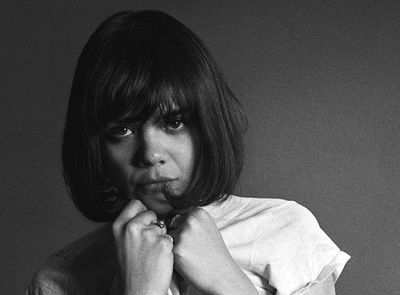 Summer ended over the weekend, which is a drag only in an abstract sense. It certainly still feels like summer outside, and the compilation of unstoppable jams we've been putting together over the past year only keeps on stacking up. Our fall edition of the Endless Playlist is 24 tracks deep, and over the next two months even more great songs will be released, though by then we'll be in year-end territory. For now, here's a heavy addition to the already epic playlist of our 2012 jams.
Fang Island – "Sisterly"
from Major
(Sargent House)
On an album that serves as an outlet for Fang Island to explore their immensely talented technical skills, "Sisterly" offers an incredible balance of acoustic and heavy electric guitar sounds, each instrument suspended in perfect harmony.
---
Nas – "Accident Murderers" [feat. Rick Ross] from Life Is Good
(Def Jam)
Now close to 40, Nas is on top of his game with this fiery track driven by Nasir Jones' unstoppable lyrical flow and a piano hook that serves to intensify his verses. Rick Ross' guest spot isn't half bad either.
---
Ariel Pink's Haunted Graffiti – "Symphony of the Nymph"
from Mature Themes
(4AD)
Strangeness remains, as on "Symphony of the Nymph," alluring with its groove and organ chords, trifling or getting true, as you see it, with lyrics about nymphomania in discotheques and bibliotheques, Dr. Mario the barrio colonoscopist, and a clippity-clop horse sound, as well as a bawdy call of giddy-up, giddy-up girl.
---
Swans – "The Apostate"
from The Seer
(Young God)
"The Apostate" is the most truly majestic moment on The Seer, a slowly lumbering creature that awakens and breathes, grows and intensify, seethes and soars. As prelude, its first half is all goosebumps and adrenaline; as main event, its second half is profound in its transformation from the corporeal to the transcendent.
---
Matthew Dear – "Her Fantasy"
from Beams
(Ghostly International)
What "Her Fantasy" lacks in terms of duration against Matthew Dear's previous album's epic centerpiece "Little People (Black City)," it more than makes up for in dense, blissful sonic structures.
---
Petite Noir – "Till We Ghosts"
Single
(Bad Life)
"Till We Ghosts," the debut single by Petite Noir, aka South African producer and singer Yannick Iluga, is a haunting, hypnotic blues explosion with swirling riffs, booming drums and Iluga's deep vocals. If this is just the beginning, Iluga is most assuredly going places.
---
Cat Power – "Ruin"
from Sun
(Matador)
Part of a quadruplet of songs that kicks off Sun in spectacular fashion, infectious single "Ruin" provides a winning twist on the Southern soul of Chan Marshall's last two records.
---
Jessie Ware – "Wildest Moments"
from Devotion
(Island Universal)
Arguably, the greatest moment in both vocals and production on Devotion occurs on "Wildest Moments," a tear-jerking testament to both triumph and failure in which Ware follows the titular refrain with both "We can be the greatest" and "We can be the worst of all."
---
The Fresh & Onlys – "Euphoria"
from Long Slow Dance
(Mexican Summer)
Although it's not among the most typical touch points for The Fresh and Onlys, channeling Echo and the Bunnymen proves to be one of the better ones for the band as this anthem truly soars.
---
Jens Lekman – "The World Moves On"
from I Know What Love Isn't
(Secretly Canadian)
"The World Moves On" is one of the best songs Lekman has recorded. Where the memorably eventful day-in-the-life narration ends and a sort of chain of awkward and painful events and reflections gets reeled out, the confessional collides with the kaleidoscopic.
---
Mount Eerie – "Pale Lights"
from Ocean Roar
(P.W. Elverum and Sun)
The effect when the deluge of sound in "Pale Lights" gets temporarily buried low in the mix, almost beneath the mix, and Elverum describes "pale lights from other islands," in a fractured voice reminiscent of Will Oldham, is eerily brilliant, the restrained violence making an opening for the kind of serenity that one returns to time and again, mystified.
---
The xx – "Chained"
from Coexist
(Young Turks)
"Chained" is The xx doing what they do best, stripping their music away to a few ethereal, yet melodically satisfying elements.
---
David Byrne and St. Vincent – "Who"
from Love This Giant
(4AD)
Brimming with life and further enhanced by the Dap-Kings' horn hits, on "Who", David Byrne and Annie Clark's mutually detached personas play off each other to brilliant effect.
---
Grizzly Bear – "Half Gate"
from Shields
(Warp)
With its thunderous drums, sweeping cello and gorgeous melodies, all four Grizzly Bear members' strengths are on full display on the stunning penultimate track from Shields. The buildup is slow but the payoff is immense.
---
The Oh Sees – "Flood's New Light"
from Putrifiers II
(In the Red)
Long-running garage rockers Thee Oh Sees continue to refine their fuzz-driven sound, hitting a melodic sweet spot with this infectious, wonderful sing-along tune.
---
Goat – "Disco Fever"
from World Music
(Rocket)
Sweden's Goat play a psychedelic rock blend that culls influences from garage rock, highlife and, apparently, voodoo! Whatever the mythology behind the group, "Disco Fever" is a remarkably fun and heady psych-rock freakout.
---
The Sea and Cake – "Harps"
from Runner
(Thrill Jockey)
Chicago's The Sea and Cake have always had a breezy, dreamy side to their jazz-influenced indie pop, but "Harps" takes that to another level. It's gorgeously trippy in a lighter-than-air kind of way, a perfect indie pop gem with enough danceability to keep it from floating away.
---
How To Dress Well – "& It Was U"
from Total Loss
(Acéphalé)
Tom Krell made a song that perks ears at social gatherings of all sizes. Without awkwardness! And it's not even depressing! And there are snaps!
---
Converge – "Aimless Arrow"
from All We Love We Leave Behind
(Epitaph)
Salem hardcore heroes Converge never stop moving and never stop evolving, which is a great quality when it leads to soaring punk anthems like "Aimless Arrow," a ripper that's at once anguished, triumphant and aggressive as ever.
---
Bat for Lashes – "All Your Gold"
from The Haunted Man
(Capitol)
Bat For Lashes has already offered up a few samples of new album The Haunted Man via graceful ballad "Laura" and the epic pop fantasy of "Marilyn," but Natasha Khan's third offering thus far, "All Your Gold," is sublime art pop of the highest order, catchy and danceable while maintaining her trademark mystic atmosphere.
---
AlunaGeorge – "Your Drums Your Love"
Single
(Island)
Following an amazing three-song EP in You Know You Like It, UK duo AlunaGeorge offer a dreamy, soulful and glitchy new gem as their debut single for Island Records.
---
Robert Hood – "Better Life"
from Motor: Nighttime World 3
(Musicman)
Techno producer Robert Hood hits a cool, robotic groove on "Better Life," a standout from Motor: Nighttime World 3. Its dubby textures make for a slow progression, but its ethereal synths and bits of piano reveal a more melancholy sound world.
---
Melody's Echo Chamber – "Endless Shore"
from Melody's Echo Chamber
(Fat Possum)
French dream pop artist Melody's Echo Chamber, aka Melody Prochet, gets an added dose of fuzz from Tame Impala's Kevin Parker on "Endless Shore," a gem that's blissfully dense, but feels like it could float away at any moment.
---
METZ – "Headache"
from METZ
(Sub Pop)
Canadian post-punk wreckers METZ take a page from the book of fellow countrymen The Constantines with an intense onslaught that's got a little bit of soul to it as well. Mostly, however, "Headache" just kicks ass.
Previously:
Endless Playlist 2012: Part One
Endless Playlist 2012: Part Two