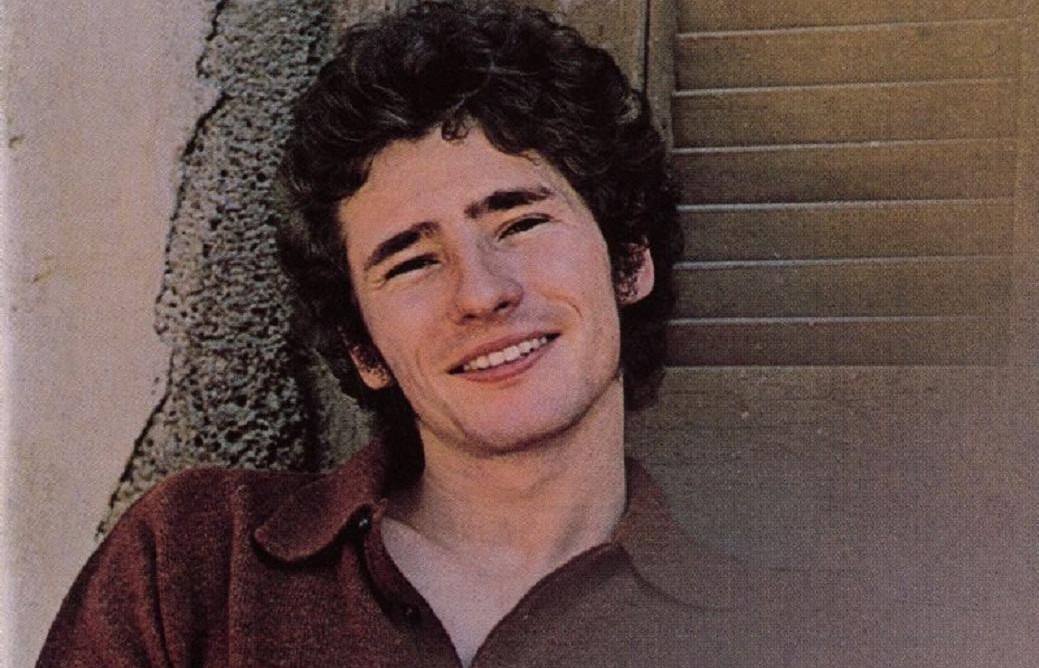 Looking back just a few short months at the beginning of our For the Record series, a lot has evolved since then. Our methods remain the same: a panel of writers listens to a series of records that we previously hadn't heard, and share those experiences and first impressions in writing. What has changed, however, is the diversity of music. In our first round, we primarily tackled classic rock albums, albeit in different forms, from swamp boogie to thrash metal. But since then, we've sunk our teeth into a variety of other genres, from funk to MPB, folk and industrial/experimental. This round is potentially our most diverse yet, featuring a funk album, a desert rock album, a lush '70s pop double-LP, an experimental singer-songwriter record and a collection of contemporary classical work from a modern composer.
This month's panelists are Jeff Terich, Ernest Simpson, Hubert Vigilla and Derek Emery. And, as always, if you want to recommend any albums for future installments, send us an e-mail, hit us up on Facebook, or send us a Tweet.
The Meters – The Meters (1969, Josie)
Buy at iTunes/Insound
Jeff: The Meters are synonymous with funk. Not in the same way James Brown is, or George Clinton is, or Chic, for that matter. But in their own unique, New Orleans-born style, The Meters are 100 percent funk. And because of that, they're an absolute blast to listen to. Entirely instrumental, The Meters' self-titled debut is a speedy burst through a dozen upbeat, melodic and hard grooving jams. From the minute "Cissy Strut" began, I was hooked. This is music for good times, whether that means the soundtrack to a barbecue or just having a beer with friends at a local watering hole. It's the kind of thing that makes a situation more fun, and is sure to leave everyone with smiles on their faces. It's hard not to love something that grooves this hard.
Ernest: Upon hearing The Meters for the first time, I had two simultaneous thoughts shoot across my synapses. One was, "Yes! These guys are awesome!" The other was, "Oh, so this is what the Beastie Boys were trying to do after a few albums." The Meters are the relatively unheralded godfathers of funk. This debut is at once timeless, and a bygone relic of a different age, one in which proficient instrumentation and production were tantamount to success. This New Orleans band, who became a master backing outfit for several well-known artists, created something new and lasting, but most importantly, celebratory and fun, something that New Orleans artists seem to have mastered. Their second album would include "Look-a-Py-Py," probably their most famous track, but the self-titled album houses its own gems, each flowing rhythmically into the next.
Hubert: In an odd way, The Meters' first album is an album made for walking. There's just something right about ambling down the street, strutting to the thump of the album. Then again, I may just be thinking on nose given the name of the opening track, "Cissy Strut." It's a song that I've heard a couple of times before but never knew who performed it until now. The same is true with "Stormy," the sort of song made for slow dances after a bar has closed but before it locks up for the night. I was expecting a straight-up instrumental funk album, so I was surprised to find more variety than I expected. You'll have a shambling and shucking song like "Live Wire," or "6v6 La," which reminds me a little of Sam and Dave, but then there's also "Ann," which dances a little into the territory if folk pop. On that song, it's like The Meters gave Chad and Jeremy a little up-tempo groove and then turned the funk on at the very end. By the finale, "Simple Song," I was reminded of the joys of walking, of solid, energetic drums and guitar work, and, most of all, just how badass a properly placed "Uhh!" could be.
Derek: I don't think I've ever listened to an actual full-length album by The Meters, but by virtue of my immense love for hip-hop (and music in general), I couldn't avoid recognizing their songs or influence if I tried. We could play "Name That Sample", but it's probably easier if you just go here. Obviously inspired by Booker T. & the M.G.s, the strut-worthy jams found on their self-titled debut are dropped by a smooth line-up of guitar, bass, drums, and distinctive Hammond organ. The first few listens have been quite satisfying — just when I feel like their stripped-down style is maybe getting a little stale, they flip it brilliantly. "More with less" is always a challenge, but The Meters make it seem effortless. I just don't know whether I should get high or dance to this. Both?
Tim Buckley – Starsailor (1970, Straight)
Buy at iTunes/Insound
Jeff: Having made his impact in the late '60s and early '70s during the singer-songwriter boom, Tim Buckley largely has a reputation of being something of a folk musician. This is partly true. But when you consider he recorded nine albums during his relatively short career, each one of varying style and approach, it's actually a bit hard to pin down exactly where Buckley falls genre wise. Starsailor, largely considered his masterpiece, and with good reason, is a particularly diverse album, showing off Buckley's soulful and jazzy side, along with his more experimental and avant garde influences. The title track, in particular, is almost free-form, with atonal vocals from Buckley and an extremely loose structure. Meanwhile, "Monterey" finds Buckley opting for a more down and dirty, funky jazz-rock sound that's far more aggressive and dense in sound. And "Song to the Siren," later covered by This Mortal Coil, is more ethereal and gorgeous. Starsailor is an album that may take a listen or two for a listener to fully immerse himself, but well worth it. This record is amazing.
Ernest: For a good 27 years, people were able to speak about Tim Buckley's music without mentioning his son, Jeff. Today, there is simply no way to talk about one without the other, or to do so might seem incomplete somehow. Their lives and legacies are tragically inextricable. So, I'm going to make no attempt to avoid such a disentanglement. Though their music can certainly be seen as drastically different, especially with Tim's later experimental albums, they shared DNA that certainly included the gift of vocal acrobatics. Songs such as "Come Here Woman" and "Jungle Fire" share antecedents in "Dream Brother" and "Mojo Pin." It's a now oft-told tale of how a young Jeff played a tribute show to his father, with many of the other musicians and attendees wondering just who this skinny guy was, doing such a spot-on performance reminiscent of Tim. Now that I'm becoming more familiar with the elder Buckley's work, I'm starting to see how the genes played an important part in the younger's success. Starsailor could have easily blinked out of existence were it not for the popularity and tragedy of the Buckley legacy, or for the British band who took the album's name, at least drawing some attention to it. The album was in and out of print over the years, mostly out, and was coolly received its first time out. However, this avant-garde / folk / jazz freak out is certainly worth revisiting. "Monterey," "Song to the Siren" and "Down by the Borderline" are energetic and mesmerizing tunes. If you can get through the title track, the least accessible here, then there's hope you might enjoy the rest of the album.
Derek: In one word: challenging. Though what would one expect from a record released by a burgeoning experimental jazz-folk-rock artist on Frank Zappa's Straight Records imprint. Starsailor starts off really languid and strange, but then the third track, "Monterey", comes in with a nice off-kilter rhythm that you can at least grab hold of for a minute. "Song to the Siren," Buckley's most well-known song which was famously covered by This Mortal Coil for their debut record It'll End in Tears, acts as a kind of eye of the storm and centers the record in stunning, minimalist fashion. Sporadic grooves, caterwauling vocals, haunting atmospheres, and cool jazz sensibilities follow, all colliding in hypnotic and off-putting cacophony. And while Starsailor is a difficult record to love immediately by nature, it's certainly been an interesting and affecting listen so far, if a bit exhausting. I see myself coming back to this sometime soon.
Todd Rundgren – Something/Anything? (1972, Bearsville)
Buy at iTunes/Insound
Ernest: I've danced around Todd Rundgren for years and not even known it. Forget even the ubiquitous throwaway AM novelty track, "Bang on the Drum All Day." What I'm talking about are tracks from Something / Anything? that I have always chalked up to Carole King, or some other '70s era singer / songwriter. After resisting further exploration for years, I finally started to become intrigued after seeing the bonus features on the 'Untitled' Almost Famous DVD. Cameron Crowe included Something / Anything? as one of his favorites of the period, and it's easy to hear why. Rundgren created a pop masterpiece, almost in the guise of a mimic, as none of his subsequent albums were even attempts at this type of music. Rundgren did it all (almost) by himself, playing several instruments, and helming the production. The double album is expansive in numerous ways, most obviously being the double album length and the wide variety of styles throughout. "I Saw the Light," "It Takes Two to Tango," "Couldn't I Just Tell You" and "Hello It's Me" alone showcase Rundgren's Brian Wilson-like songwriting and production brilliance. However, with some inserted 'skits,' long before they became a hip-hop staple. The primer on studio sounds in "Intro" is a particularly great one.
Jeff: Much like many of our other For the Record selections (including three other albums in this round), I had heard at least one song from Todd Rundgren's Something/Anything? prior to giving it a complete listen. In fact, I had heard two and some change. "I Saw the Light" and "Hello, It's Me" are the two that stand out, the latter in particular, as it's such a classic, beautifully performed pop song that, despite whatever obstacle prevented me from delving into the album in full, I've always really liked that song. However, I had also heard the skit, of sorts, "Intro," as it was sampled on Hot Chip's "Shake A Fist," of all places. And after finally digging into the full glory of Rundgren's sprawling double album, I can say that while it sounded almost exactly how I expected it to, that's very much a good thing. The aforementioned pop tunes, plus "It Takes Two to Tango," the Beach Boys-like "Song of the Viking" and the bluesy "I Went to the Mirror," among many other standouts, made the lengthy listen a delightful one. But like most double albums, it's pretty damn long, so while I can certainly see myself revisiting it in the near future, it will most likely be in small chunks, rather than as a whole.
Derek: Wow! I can't believe it's taken me this long to sit down and listen to this record. The richly produced Something/Anything? pretty much encapsulates all kinds of schmoozy '70s rock/pop goodness that I've been looking for in a myriad of other albums. And by rights you shouldn't be able to find it all in one place, but here it is. This double album is a sprawling opus to say the least, jumping from the tender soft-rock of openers "I Saw the Light" and "It Wouldn't Have Made Any Difference," through bold guitar skwonk, synth instrumentals, tongue-in-cheek soul-rock, lo-fi garage jams and lush pop. Yet, rather miraculously, Rundgren ties his vast range of compositions together with considerable skill and charisma. On top of that, he crafted this possible masterpiece nearly all by his lonesome, playing all instruments for the first three-quarters of the record, while the final segment of Something/Anything? features a brief cover medley and accompaniment from studio musicians. Loving it.
Arvo Pärt – Tabula Rasa (1984, ECM)
Buy at iTunes/Insound
Jeff: "Tabula rasa," translated from Latin, means "blank slate." I found that particularly appropriate when approaching Arvo Pärt's four-part album of the same name released in 1984, as I had very little knowledge of it beforehand, and my expectations were completely open. Its title piece was originally performed several years prior, but here, the 26-minute work is joined by three other, somewhat shorter pieces, all adding up to what becomes a stunning four-part symphony. To describe each piece individually would almost be an exercise in futility. There aren't many words that can truly capture the dramatic, mournful beauty in these four distinct, yet strongly connected tracks. However, the grand builds and impeccable attention to mood within Part's compositions brings to mind later post-rock works by the likes of Godspeed You! Black Emperor, in particular, Lift Your Skinny Fists Like Antennas to Heaven. This is a collection of aching, soaring beauty, and I am in total awe of its power.
Ernest: You gotta love being introduced to new vocabulary when discovering an artist. And no, I'm not talking about learning what it means to `Wang Chung' tonight. In researching the music of Arvo Pärt, I learned about tintinnabuli, a so-called `simple style' that I still don't quite understand even after reading about it. I know that one musical line arpeggiates the tonic triad, while another moves `diatonically' stepwise. Ummm…huh? Somebody with a classical background help me out. Actually, don't. I don't think it would make my listening to Tabula Rasa any richer, because I don't think it's possible. The second installment of "Fratres" nearly brings me to tears, making the world wash away in a cascade of strings. The other new thing I learned about is `prepared piano,' and that is much easier to understand. I'll let you guys look that one up. My pop, rock, hip-hop, and jazz collections of music far outweigh the classical, but every time I seem to stumble upon some intriguing pieces, I am emotionally overwhelmed. Barber, Dvorak, Satie, Glass, Reich and Gorecki have all been favorites, leading to further explorations of modern composers such as Nico Muhly, Dustin O'Halloran and Christopher O'Riley. Tabula Rasa will certainly become a permanent part of my music rotation, played at times I need the stresses of the world to evaporate under the brilliance of Pärt's deceivingly simple compositions.
Hubert: It's hard not to stray into an intellectualization of Tabula Rasa. Arvo Pärt's compositions lend themselves to it, in fact. By repeating melodies, creating a certain pattern or expectation, and then playing with that expectation, it feels like Pärt is trying to identify something profound and unnamable through music. It's established in his interplay of violin, piano, and silence in "Fratres." In "Cantus in Memory of Benjamin Britten," the sustained draw of a single note on multiple violins allows the other strings and instruments to gradually play lower and lower notes, giving a sinister and melancholy sense of decay or descent. This patterning and expectation is best found on "Tabula Rasa," where an initial screech of violin helps invoke the idea of a slate just written on. The silence that follows becomes the erasure of the chalk line. Sound and silence play against each other like some battle of tallies, squiggles, and erasers. In this way, the absence of sound helps provide texture to the song, as if in silence something unnamable or the divine finally reveals itself (but it does so imperceptibly). When the final silence comes on slowly, there is a chilling effect as the last low bits off chalk dust are brushed off the slate, like some form of bleak memento mori.
Kyuss – Welcome to Sky Valley (1994, Elektra)
Buy at iTunes/Insound
Jeff: Josh Homme has become famous, primarily, from being frontman of Queens of the Stone Age. Hell, it landed him on an episode of Anthony Bourdain's "No Reservations." Prior to becoming the biggest badass on alternative radio, however, he played guitar for desert rock giants Kyuss, who have become legendary in their own right, if not quite as ubiquitous. Kyuss wasn't terribly prolific, though they did release four quite good albums, the best of the bunch being 1994's sludgy epic, Welcome to Sky Valley. It's a dense record, driven by Homme's meaty, super low-tuned riffs and frontman John Garcia's scorching howls. And it's particularly unusual for an album released in the '90s, as its sequencing was designed for vinyl rather than CD, with the album split into four parts. Nonetheless, its ten tracks are easily separable and excellent individually. An immediate highlight of the album is the accessible yet still massive single "Demon Cleaner," as is the stoned acoustic number "Space Cadet," the visceral "Odyssey," and molasses-thick one-two punch of "Gardenia" and "Asteroid." Highly recommended for anyone who needs a good, long ass kicking.
Ernest: I was probably most excited about listening to Kyuss. As a fan of Queens of the Stone Age and other Josh Homme-related projects, I wanted to hear early efforts. I wasn't disappointed, but I also wasn't necessarily blown away. Similar reactions arrived with the debut of Them Crooked Vultures. The 'desert stoner rock' sound was virtually invented by Homme and the gang, and Kyuss turned out to sound exactly as I thought they would. Sometimes expectations that are merely met aren't enough. I was, however, buoyed by the album's format. I enjoyed the conceit of 'suites' of songs, melding into one another, as opposed to the convention of separate four-minute songs. Since I dig the desert rock, and John Garcia's vocals surprised me in their consistency and timbre, I will continue to explore Kyuss, but for better or worse, I wasn't surprised by anything within.
Hubert: This is one of those albums I would have loved in high school, and I don't mean that in a bad way at all. Welcome to Sky Valley is on the high-end off the '90s metal scale, with the sorts of riffs and songs that make me want to add umlauts to my name and declare "Fucking metal" every few minutes unironically. (Songs like "Odyssey," "100 Degrees," "N.O.," or "Supa Scoop and Mighty Scoop" might make a Hübert Vigillä öüt öf yöü.) But hearing Welcome to Sky Valley for the first time as I'm nearing 30 gives me some odd sense of nostalgia. A fake nostalgia, maybe. It's like I'm imagining what my first response to the album would have been at age 15 or 16, and then thinking about what my response to the album would be now if I first encountered it back then. Even as a teen I would have loved that muggy thickness to the guitars, the sort of sound that slugs along like the last black sludge at the bottom of a coffee mug. I would have become obsessed with "Demon Cleaner," most likely, and would have looped it while playing Super Nintendo all night. It actually makes me wonder if one of my friends in high school had this album. Was it under that live Corrosion of Conformity CD? Did he keep it in the case for Sleep? Why he didn't share it?