Honorable Mentions of 2011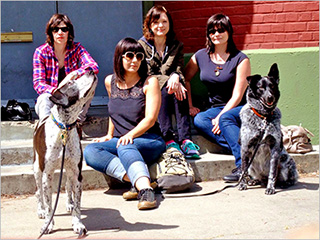 Generally speaking, there's no such thing as a bad year for music, it's really just a matter of how deep you care to dig to find the good stuff. However, this year didn't take all that much digging to find some truly amazing music. In fact, 2011 was a more difficult year than usual to fit into a standard top 50 list. Next week, we reveal our Top 50 Albums of 2011, but before we get there, we wanted to highlight nine albums that fell just short of having enough votes to make the list, and one that didn't count based on a technicality. Still, these ten albums, whether or not they made every individual writer's list, are amazing, and well worth tracking down.
The Beach Boys – The SMiLE Sessions
(EMI-Capitol)
We were likely not alone this year in wondering how to handle an album that, technically, wasn't released until just a couple months ago, but is, in actuality, 45 years old. The Beach Boys' SMiLE Sessions, widely traded as various bootleg versions for the past four decades, finally saw an official release this year, and by god it's as magnificent and beautiful as the legend makes it out to be. Brian Wilson's vision of a psychedelic pop fantasy may have been a bit too commercially left-field back in 1967, but it's an outstanding work and an essential part of anyone's collection. But it's also a release that took 45 years to get here, so technically it doesn't qualify for the Top 50. But that said, it's one of the best pieces of music to be released in the entire span of time it took to get here.
---
Bill Callahan – Apocalypse
(Drag City)
Blessed with one of the greatest voices in rock music, Bill Callahan makes pretty much any old story sound just a little better, especially when coupled with his gorgeous Americana arrangements. Apocalypse is proof positive of his talents, standing up to some of his best work either as Smog or under his own name. He goes darkly atmospheric on the outstanding "Baby's Breath," lays down a nasty groove on "America," and soothes with the gentle strums of "Riding For the Feeling." More than two decades into his career, Callahan still knows how to stun.
---
The Field – Looping State of Mind
(Kompakt)
Axel Willner's gently hypnotic micro-house is definitely an acquired taste, but it's also not a taste that's very hard to acquire. On his third album as The Field, Willner weaves in a wider variety of textures, simultaneously allowing for bigger, bolder statements and a greater degree of subtlety. Those looking for a funky dance tune will find it in opener "Is This Power." Others in search of a dreamy comedown will find it in single "Then It's White." More than ever, Willner's is a big tent.
---
Matana Roberts – COIN COIN Chapter One: Gens de Couleur Libres
(Constellation)
Constellation is a label best known for their indie and post-rock releases, and plenty of experimental acts have been part of its roster through the years. This year, however, one of its best titles was actually a jazz album. New York saxophonist Matana Roberts released an epic conceptual work touching upon slavery, race relations and identity, and scored it with off-kilter spoken word and avant garde jazz compositions. It recalls the intense free jazz of Albert Ayler as much as it does the politically inspired work of Max Roach's We Insist! To say this came as a pleasant surprise is beyond understatement; it's a revelation.
---
Smith Westerns – Dye It Blonde
(Fat Possum)
Smith Westerns' "Weekend" made our Top 50 Songs of 2011, so we definitely didn't forget it was released this year, but as one of the first albums to hit shelves in the year, it certainly seems like a long time ago, relatively speaking. Nonetheless, it's jangly, melodic tone and carefree springtime vibe made Smith Westerns' sophomore album one worth revisiting time and again.
---
Colin Stetson – New History Warfare Vol. 2: Judges
(Constellation)
Not only did Constellation release a truly amazing jazz album this year, the Canadian label also turned out this minimalist wonder from saxophonist Colin Stetson. Ambient, mesmerizing, noisy and altogether quite gripping, New History Warfare Vol. 2: Judges somehow bridges the minimalist compositional style of Terry Riley with jazz and pop to stunning effect. Laurie Anderson lends some spoken word here and there, and My Brightest Diamond's Shara Worden offers up some achingly soulful vocals of her own. And as it was pointed out to me earlier this year, Stetson's tracks were all done in single takes. Damn.
---
Widowspeak – Widowspeak
(Captured Tracks)
This may be the year that Mazzy Star actually returned, but in Widowspeak they have some impressively dreamy disciples. On their self-titled debut, Widowspeak conjure up some of Mazzy's beautifully sedate dream pop, but bolster it with some Breeders-style fuzz, ending up with a pop record that can either lull you to a relaxed bliss or get you giddily jumping out of your seat. For a mesmerizing taste of their talents, check out single "Harsh Realm," a darkly enchanting tune that subtly seduces with ever so slightly sinister surf guitar riffs.
---
Wild Beasts – Smother
(Domino)
It's, perhaps, not a huge surprise that Wild Beasts' third album slipped under the radar a bit this year, considering the band deals more in haunting subtlety than it does in fiery theatrics. And yet, there's very little out there that sounds much like them. Smother is a hypnotic and beautiful album, dreamy in places while stark and melancholy in others. It may take a few listens for a track like "Albatross" or "Plaything" to grab you, but once they do, it becomes very hard to break their melodic spell.
---
Wild Flag – Wild Flag
(Merge)
Wait, what? This didn't make the list??!!!
(Gets up, kicks over trash can, mumbles obscenities…)
Alright, I'm fine, really. But Wild Flag's debut, whether or not it achieved the right number of votes, is without a doubt one of the finest rock 'n' roll albums to drop in 2011. Carrie Brownstein, Mary Timony, Rebecca Cole and Janet Weiss more than lived up to their reputation as a punk rock supergroup, and pounded out 10 melodic, high energy rippers that are as fun as they are rhythmically tight. And to see them live is even more amazing – prepare to be blown away.
---
Youth Lagoon – The Year of Hibernation
(Fat Possum)
There's been a lot of ink spilled in recent years over nostalgia, youth and the melancholic nature of memory. And most of those pieces have been about chillwave. But Youth Lagoon brought a similarly atmospheric and heavy-hearted approach to indie rock this year that behaved much more like a tiny symphony. Trevor Powers made this beautifully fuzzy album in his bedroom during a lonely year, and loaded it with gorgeous arrangements and incredibly powerful melodies. It always seems like it could go a little bigger, but it's impressive how much sound one kid can make at home between college classes.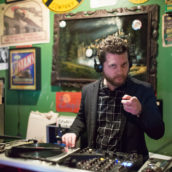 Jeff Terich
Jeff Terich is the founder and editor of Treble. He's been writing about music for 20 years and has been published at American Songwriter, Bandcamp Daily, Reverb, Spin, Stereogum, uDiscoverMusic, VinylMePlease and some others that he's forgetting right now. He's still not tired of it.