Power Trip, Prurient, Jesu to play Hospital Fest 2018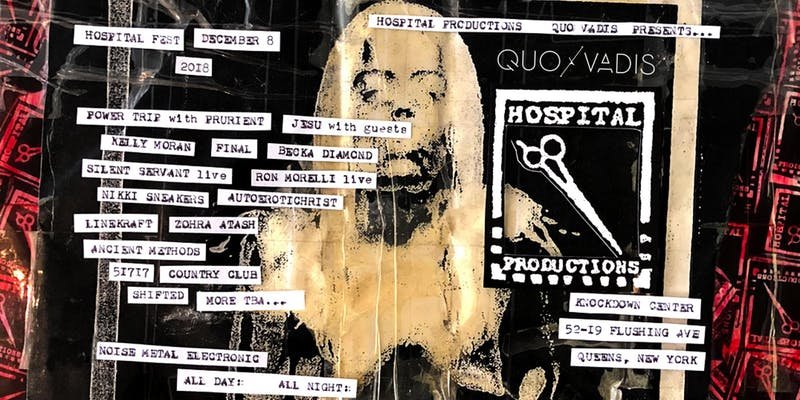 Hospital Productions celebrated its 20th anniversary last year with a concert featuring founder Dominick Fernow aka Prurient, Jesu and more. And this year, the noise label is following up that event with another blowout full of amazing underground artists. Hospital Fest 2018 is being held on December 8 at Knockdown Center in New York City. Performers are scheduled to include Power Trip with Prurient, which sounds amazing and makes sense, given that Prurient collaborator Arthur Rizk produced Nightmare Logic. Also on the lineup are Jesu, Kelly Moran, Final (Justin Broadrick of Jesu/Godflesh), Becka Diamond, Silent Servant (who just released an incredible new track), Nikki Sneakers, Autoerotichrist, Zohra Atash and more, with others yet to be announced. The full lineup so far is on the flyer above.
Prurient's most recent album is 2017's Rainbow Mirror.
Read our guide to Prurient's best tracks.