Lester Bangs, Hanif Abdurraqib and a different kind of music criticism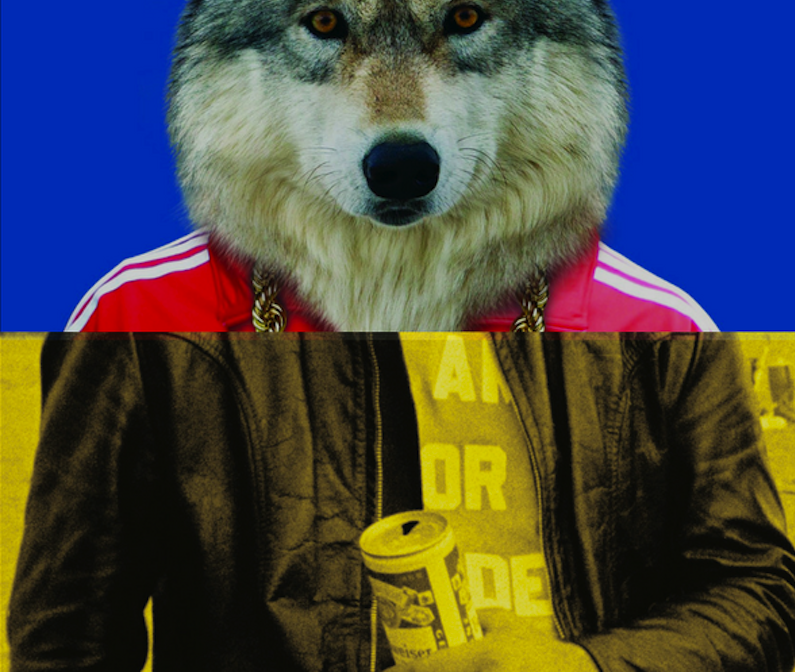 A family friend who was a bartender once told me that when a seething review of the restaurant where he worked was published in the San Francisco Chronicle, the manager called a mandatory meeting where within seconds of gathering his staff, he immediately began to cry. He tried to point to the areas of critique, highlighted in the review, and potentially ponder remedies but no cogent thoughts were decipherable amid his unstoppable sobs. He had a legitimate case to cry, as restaurant reviews have a substantive impact on the success of a restaurant. Similarly, consumer reviews of cars and wine have proven impacts on consumer decisions. Even infamous reviews on Amazon for t-shirts featuring howling wolves have boosted sales while nightmarish horror stories of the laxative properties of sugar-free gummy bears have punctured sales. For obscure products like these, it's near impossible to argue that the roaring populism of the Amazon customer review section doesn't have an incredible sway over sales. These reviews matter in that they openly flaunt the noble function of informing potential customers and adding sway to a decision, usually a decision about whether or not to part with currency.
Music reviews are odd in this sense. Rolling Stone still utilizes a star system, mostly because authoritative evaluation is a requisite part of their brand's tradition, and Pitchfork uses a numerical rank, as they are the closest equivalent to a de-facto gatekeeper. But, overall, the ambitions of the music review remain ambivalent. Because it's called a "review" there seems to be a necessity to place a value on the product. The first time I wrote an album review for URB, I felt obligated to be judgmental, nitpick and skeptical of the value—probably believing that my words were going to have some influence on people's decision to part with $15 for the CD or not. I am absolutely sure it was responsible for zero units sold or not sold. It was probably an atrocious review: poorly informed, unnecessarily snarky, and it likely had no impact on outcomes for which it believed it was a catalyst. But, even if it wasn't badly written, music reviews are not the gatekeepers that separate people and music the way restaurant reviewer can forge a rift between a fledgling diner and customers.
To be sure, music reviews hurt feelings (and maybe even prompt their subjects to cry) but in 2018, people rarely buy individual units of music and so a glowing review of Kendrick Lamar's Damn. probably won't have much influence on its sales. One reason for this is how absurdly subjective music preference is, but the uncontrollable variability of the spaces where music is perceived and the enigmatic purposes that music serves may be larger factors on people consuming these records. I listened to Frank Ocean's Channel Orange in the final days of my twenties, while sunburned in Phuket, Thailand. Everything in that circumstance certainly had some impact on the way I perceived that album. In fact, that the melodic synths on "Pyramids" are not inherent to the sun setting over the Andaman Sea is something I must constantly untangle in my mind. All of those factors would be necessary to include in a review since they were influential but having identical circumstances obviously shouldn't be requisite in your decision-making process for purchasing Channel Orange or not. If you were reviewing a vacuum cleaner and had just come out of a messy divorce and had just eaten four pints of ice cream it would certainly be odd to posit these factors in your review of the appliance. That said, even though the scenarios in which one might listen to Channel Orange will be different than my own, there are inevitably deeply-rooted bits of significance about the world that are reflected through the prism of Channel Orange, which are then reflected through the prism of me (it can get even more complicated if the prism then extends to me, being 29, in Thailand, uncomfortable, with a sunburn). In other words, good music criticism should be a double (maybe more) reflected analysis of the world. In the review, the album is simply the center, around which the world is clustered
Not to dismiss the complexity of a restaurant, a bottle of wine, or a blender but an album is a multifaceted octopus whose tentacles extend towards far and diverse reaches; that is, music criticism should create a dynamic diorama of the world around which the album exists. Two collections, Hanif Abdurraqib's They Can't Kill Us Until They Kill Us and Lester Bangs' Psychotic Reactions and Carburetor Dung, both deal with music and sometimes give criticism towards it but are far more interested in critiquing society and explicating the worlds where the music exists, through the lens of each writer.
In his collection, Abdurraqib (a former Treble contributor) watches Atlanta rapper Future's grief ebb, flow and mutate over the course of several prominent mixtapes, such as Dirty Sprite 2, Purple Reign, and HNDRXX. Abdurraqib leaps between dissecting Future's codeine-addled heartbreak over his very public breakup with singer Ciara and his own memories of losing his mother and how grief pinballs in our minds and how we teeter between wanting our minds to flicker into silence and needing to blatantly express our gnawing pain. Abdurraqib also watches a Bruce Springsteen concert intently and examines Springsteen's halcyon world-building where working-class people finally feel that their labor will be parlayed into a tangible piece of the American Dream. A seemingly true Springsteen fan, Abdurraqib notes the symbolism of seeing only a few black people at the concert (who are all there working) as the notion that the pursuit of the dream is being abandoned by those who feel excluded. He juxtaposes the concert with a trip to the grave of Michael Brown, near St. Louis. His narratives are stream of consciousness and the connections between the music and the world are often enigmatic but these voids of meaning are what make They Can't Kill Us Until They Kill Us so relatable. Abdurraqib's criticism is expansive and his ability to fuse links between music and the culture in which it's housed is dazzling, from seeing Lil Boosie's "Wipe Me Down" as a desperate attempt to glimmer with vitality even when your finances are ghastly or his parallel narrative of Fall Out Boy's tumultuous rise and fall, alongside the loss of a friend whom who he knew through his fandom for Fall Out Boy.
Swapping tenderness for boisterous sass, Lester Bangs' posthumous collection Psychotic Reactions and Carburetor Dung paints a vivid picture of the world around the rock records he reviewed for Rolling Stone and Creem. In the book's title essay, Bangs narrates the process of generating the nerve to buy Count Five's album Psychotic Reaction. The cover of the album, which features the band looking down into a grave, intrigues him but he has apprehension about buying the album because of the popular notion that the band's skill set is coarse and that the aesthetics of the band are subpar. Bangs eventually buys the record and is later struck with an epiphany that "…grossness is the truest criterion for rock 'n' roll." This philosophy echoes through the rest of Bangs' reviews in Psychotic Reactions and Carburetor Dung. Bangs winces at idealistic hippies and self-important pop stars and ravenously seems to crave gritty and bric-a-brac displays of foolishness. Later in the collection, Bangs commends Alice Cooper's devil-may-care reaction to being hit in the face with a pie, during a performance. He goes on to fulminate the melodramatic idolatry of the Rolling Stones and Paul McCartney, declaring that their self-importance should also be on the receiving end of a projectile pie. These critiques set a foundation for Bangs to praise Iggy Pop and the Stooges, who Bangs reveres as being open to their fallibility and brave enough to spew an egalitarian ethos where their shows unify performer and audience, as a celebration of flaws.
Abdurraqib and Bangs both understand that pop music, while rarely perceived as high art or the apex of human achievement, resonates with mass amounts of people for substantive reasons. Both authors also understand that these records will become part of our mythology as time charges on and they meticulously chart the common bioluminescence that Iggy Pop, Van Morrison, Chance the Rapper and The Weeknd illuminate in so many people. In Psychotic Reactions and Carburetor Dung and They Can't Kill Us Until They Kill Us the authors have voracious obsessions with following the tentacles of music and the dynamics they create when they collide with the worlds where they are consumed. Additionally, while their prisms are drug-addled, heartbroken, biased, in mourning, angry, hot-and-bothered, etc. these tainted lenses are necessary for understanding the complex relationship we have with the music that resonates with us.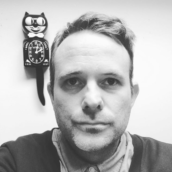 Paul Glanting
If a meteor was just hours away, Paul Glanting would recall that he has been in a Lil Wayne music video and has a 4.7 (out of 5) on Rate My Professor. He is at work on his first novel, Adjunct Megafauna.