Lindstrøm and Prins Thomas : III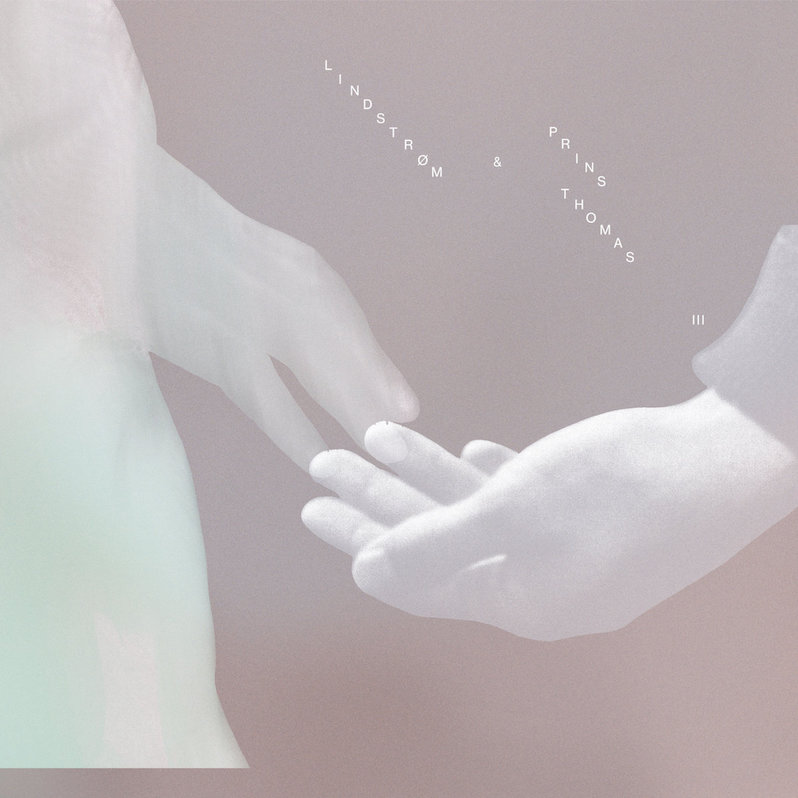 It might seem like disco has experienced a minor resurgence in 2020—even during a global pandemic that's prevented people from actually dancing in clubs. The rejuvenated sounds of the '70s can be heard all over recent releases from Róisín Murphy, Jessie Ware, Dua Lipa and Harry Styles. Then again, following the trajectory of electronic music for the past two decades would have provided all the evidence anyone needs that disco never really went away.
Oh, it might have slipped underground after being roundly rejected by the mainstream in the '80s, and it might have been confused by how house and Hi-NRG supplanted it during '90s rave culture. But the advent of a new millennium brought with it a host of producers who worshiped at the altar of Chic, Sly, ABBA, and Moroder. Rippling bass lines, drumming that was both syncopated yet Krautrock, airy synths, and sexy grooves found their way back into dance music. Once people started enjoying these sounds in clubs, it was only a matter of time before they arrive back on the pop charts once more.
Proudly basking in this slow-burning revival are Hans-Peter Lindstrøm and Prins Thomas. The two Norwegian producers have been crafting spaced-out disco for almost 20 years, sometimes together and often as solo artists. They're known for crafting ethereal tunes that fuse elements of Nordic electro, Italo disco and Balearic pop—eminently danceable music that refuses to bow toward overt trends and confectionery empty calories.
On III, the duo's first full-length album since II dropped back in 2009, we're graced with artful and immaculate party music for grownups. This six-track project sparkles and shimmers with mature subtlety and resplendent rhythms that never outstay their welcome. Glorious washes of synth pads flirt with expressive drum loops ringing with live textures. Thick layers of syncopated percussion evoke infectious energy while a strong melodic core provides a pop accessibility sans tawdry affectation.
It's everything I want from electronic music as 2020 winds to a close: an inviting aura, a welcoming warmth, convivial coziness. The music is loungy and intimate, perfect for a house party inside your socially distanced bubble or a long road trip along open highways where you safely interact with a handful of trusted traveling companions. It makes you want to glide effortlessly across the room with a dance partner or simply sit with friends as the subdued, chilled-out atmosphere wraps you in a tender embrace.
The album opens with a tune cleverly called "Grand Finale," a classy disco-pop tune with an open-ended groove that sets the tone for the album. "Martin 5000" begins with a spacey, underwater mood before the percussion locks into an almost-boogie, complete with nuanced guitar flashes. On "Small Stream," a Chic-lite guitar loop serves as the melodic bed while icy synth arpeggios dance atop a strong snare-and-tambourine combo.
With "Oranges," warbling guitar glissandos are set against sturdy snare claps to create a meandering and dreamy tune for a late-night cool-down. The longest song of the six, "Harmonia" treats us to the album's best bass-and-drums work, while also delivering clattering percussion work that gives an edge to an otherwise straightforward affair. The most ambitious and aggressive selection, "Birdstrik" brings the project to a close, as spectral drum patterns and broken chord progressions create an air of elegant mystery.
The refreshing lack of pretense that undergirds III is awe-inspiring. Lindstrøm and Prins Thomas have developed refined dance music pulsing with clean aesthetics, solid grooves, and rich melodies—all while rejecting obvious cliches and contemporaneous conventions. It's a skillful combination of the elements and ideas the two have been playing with for years, making it both a grand introduction to newcomers and a superb distillation for long-time fans. While it lacks the over-the-top, outrageous signifiers people associate with disco, this album stands firmly in that musical tradition. These songs pay respectful homage to disco while also pushing at the boundaries of what such sounds can do.
---
Label: Smalltown Supersound
Year: 2020
---
Similar Albums: