Mark McGuire : Along the Way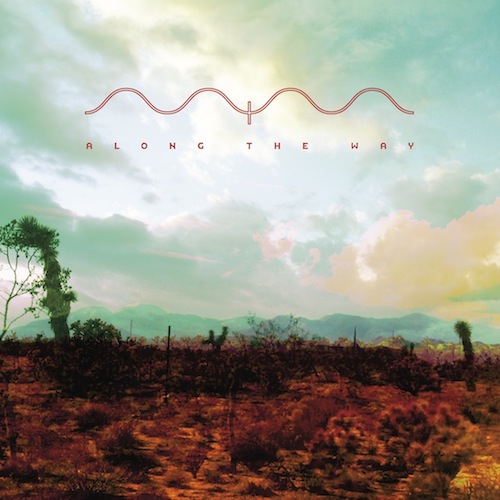 The concept album is pretty far removed from its heyday, but that doesn't mean it's dead. In just the past few years there have been some remarkable entries, like Fucked Up's rock opera David Comes To Life, Frank Ocean's twenty-something experience Channel Orange, and the experimental works of Omar Rodriguez-Lopez.  But the reason it's far less prevalent is that in the 21st century, the dynamic of music has changed. Most releases are in a digital format, music is distributed almost instantly, and the idea of such a thematically cohesive work is slowly being forgotten. However, Beyoncé's latest release presents what she was able to do within the digital medium, by creating a visual concept album. It's proven highly successful and only sets a more innovative standard for what musicians can do in a rapidly changing landscape.
Former Emeralds guitarist Mark McGuire has taken the reins to create his own concept album, Along The Way — a 60-minute journey, rooted in a loose, abstract narrative broken into four parts. Along The Way is concerned with the journey of the individual seeking answers to life and discovering one's self and purpose. It is mostly about the state of being and the greatest aspect of humans — the mind. The album features long but layered songs, all arranged and played by McGuire. The result of this effort is absolutely fascinating. At times, it's easy to get lost in such an album that's not only rooted psychology and existentialism, with such enrapturing musical material.
Along The Way operates like a complex art film that doesn't exist. The lengthy essays that comprise its liner notes serve as a guide to navigate through unfamiliar territory. Each song could be listened to individually, but that would be like taking a piece from an intricate and complex puzzle that deserves to be marveled at as a whole. "The Instinct," one of the longest tracks featured, is a complicated track that gradually builds up from beginning to end. "In Search of The Miraculous" and "To The Macrobes" are dense, with an assortment of drums, guitar, bass and electronics. McGuire has a unique way of shredding, which is prevalent throughout most of the songs on Along The Way but without abrasion, blending in with the rest of the music, sometimes discreetly.
In McGuire's liner notes, there a few photos of large and empty landscapes, playing into the theme of the vast open spaces of the mind and the search for answers. And as such, Along the Way feels honest and genuine. While McGuire has had an extensive solo career — even while he was a part of Emeralds — this latest destination on is further proof his musical journey is one well worth taking.
Similar Albums:


Tycho – Dive

Emeralds – Does It Look Like I'm Here


Oneohtrix Point Never – R Plus Seven