Mastodon announce new album, Hushed and Grim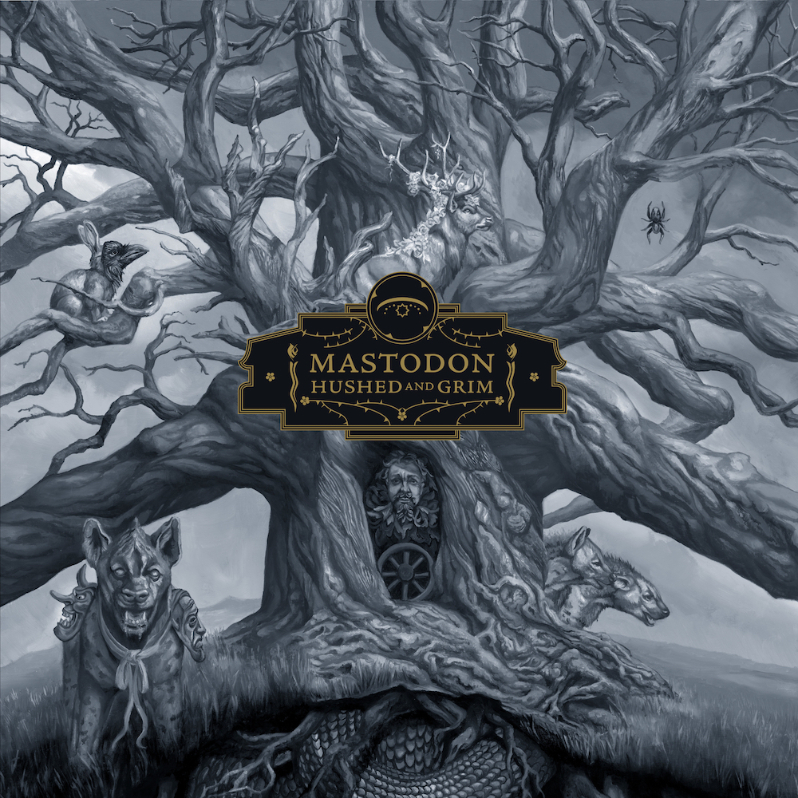 Mastodon have announced a new album. On October 29, the group will release Hushed and Grim via Reprise. The band's eighth album was produced by David Bottrill (King Crimson, Tool, Between the Buried and Me) and was recorded in their hometown of Atlanta, Georgia. That's the album's cover art above, designed by longtime collaborator Paul Romano, who also illustrated the artwork for past albums such as Leviathan and Crack the Skye.
The first track the band has shared from their new album is titled "Pushing the Tides." Hear it below.
Mastodon's last full-length album was 2017's Emperor of Sand, which was followed in 2020 by the rarities compilation, Medium Rarities.
Mastodon Hushed and Grim tracklist:
1 Pain With An Anchor
2 The Crux
3 Sickle And Peace
4 More Than I Could Chew
5 The Beast
6 Skeleton Of Splendour
7 Teardrinker
8 Pushing The Tides
9 Peace And Tranquility
10 Dagger
11 Had It All
12 Savage Lands
13 Gobblers Of Dregs
14 Eyes Of Serpents
15 Gigantium
Mastodon's "Blood and Thunder" is featured on our list of the Top 150 Tracks of the 2000s.