Modest Mouse : The Lonesome Crowded West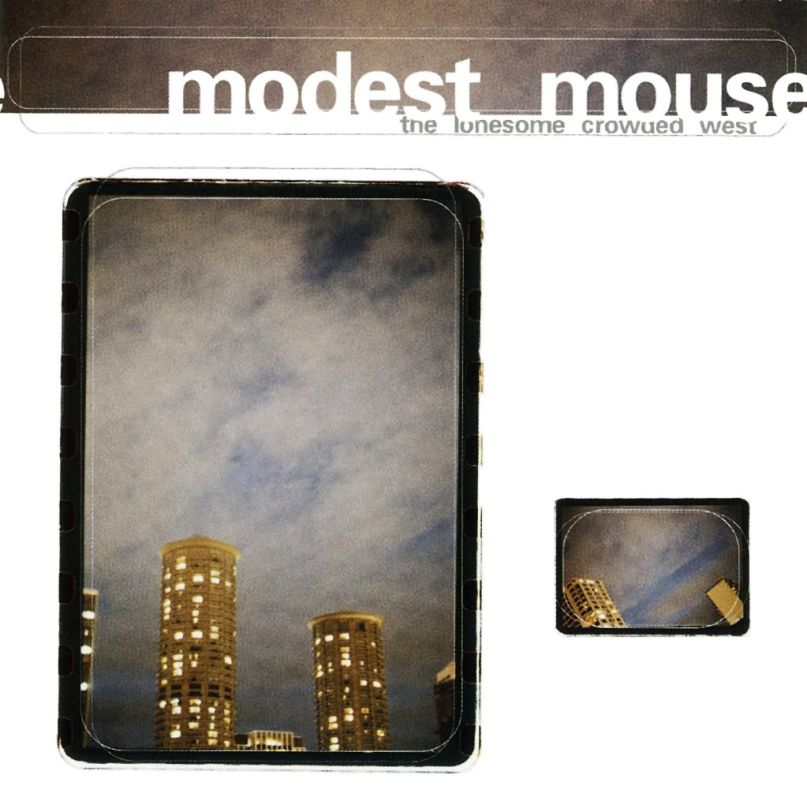 In some way or another, every Modest Mouse record is about traveling. The band's most recent efforts have been mostly about personal journeys in a sense, though car imagery still abounds (I recall hearing "Fire It Up" on NPR's 'Car Talk' as a matter of fact), but from the beginning, the band had mastered the art of writing a road album. Interstate 8 and This is a Long Drive For Someone With Nothing To Think About unfolded like long, desolate stretches of highway in middle America, while 2000's The Moon and Antarctica was more like a slow and violent trek toward the edge of the world. While each of the band's output has ample argument for being their best (especially the first three), The Lonesome Crowded West is the most amazing journey, a drunken, violent 74 minute Odyssey through Podunk outposts and trailer parks, parking lots and novelty beverage stands.
Unlike its predecessor, The Lonesome Crowded West is a long drive for someone with some serious shit on his mind. Every stretch of road is lined with harsh and rugged terrain, and every rest stop is populated by bizarre, mythical figures. People are deified ("See the man with teeth like God's shoeshine/sparkles, shimmers, shines") and the divine act like common folk ("Jesus Christ was an only child/ he went down to the river, and he drank and smiled"). Even the seraphim can't be trusted ("And all of the angels, they'd sell off your soul/ For a set of new wings and anything gold"). And all the while, Isaac Brock, on his way to "God don't know, or even care" narrates like a man whose demons are battling it out with the No-Doz in his system for his sanity, keeping his foot on the gas as they grapple.
Brock's guitar crashes and scrapes against Jeremiah Green's percussive crashes, like a relentless series of lightning strikes as Brock screams "from the top of the ocean, yeah!/ to the bottom of the sky, god damn!/well I get claustrophobic" only to assuage the anxiety with an Orange Julius later on. And that frothy, syrupy beverage merely serves as a last reminder of the malls which shall stand empty and decaying in the American suburbs. Yet in the comparatively serene indie pop of "Heart Cooks Brain," odd turntable scratches underscore Brock's assertion that "my brain's the cliff/ and my heart's the bitter buffalo."
On what is arguably the album's best song, "Cowboy Dan," Brock turns the titular character into a breathing, fighting anti-hero, with the claustrophobia of "Teeth" returning as he screams "He didn't move to the city/ the city moved to me, and I want out desperately." Green's percussion mimics spurs moseying through the reservation, while Brock's own reverb-heavy guitar rings with a Morricone-inspired ambience, rugged and gorgeous underneath the alcoholic fable. Of course, sometimes the band goes apeshit just for fun, as on the live favorite "Doin' the Cockroach" and the catchy "Doin' the Cockroach." Likewise, the brief "Shit Luck" celebrates disaster with the introductory scream "this plane is definitely crashing!" Meanwhile, Brock plans escape on the awesome, 10 minute "Trucker's Atlas," declaring "I'm going up to Alaska/ I'm gonna get off scot-fucking-free."
Long before "Float On" made Modest Mouse a household name, a few select commercial radio DJs were spinning "Polar Opposites," a song surprisingly catchy and upbeat for having such a depressing chorus: "I'm trying to drink away the part of the day that I cannot sleep away." And though after all the violent outbursts, excessive drinking, crashing planes and claustrophobia, there's little redemption to speak of, the band nonetheless has a good laugh about religion in the end. Brock ruminates, "trying to figure out which stack they're going to stuff us atheists into" on "Styrofoam Boots/ It's All Nice On Ice, Alright," an irreverent hoedown that leaves the album on a high note, fun, but still dark and cynical as ever.
The Lonesome Crowded West leads to no specific destination, coming out of the journey with more questions than answers, but comes to terms with the meaninglessness of it all. God and Christ are just regular joes, man is pretty powerless too, and in the end, we'll probably all just be doing the cockroach. Yet even in the face of hopelessness, the band just seems to laugh. Dangerous as it may be, the ride they take you on is one unlikely to be forgotten.
Similar Albums: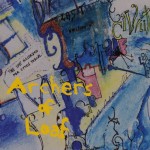 Archers of Loaf – Icky Mettle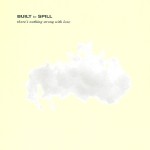 Built to Spill – There Is Nothing Wrong With Love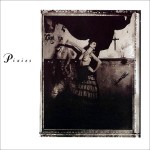 The Pixies – Surfer Rosa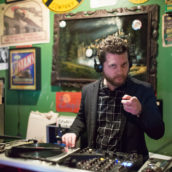 Jeff Terich
Jeff Terich is the founder and editor of Treble. He's been writing about music for 20 years and has been published at American Songwriter, Bandcamp Daily, Reverb, Spin, Stereogum, uDiscoverMusic, VinylMePlease and some others that he's forgetting right now. He's still not tired of it.