Power Trip announce Evil Beat festival lineup, including Carcass, Deafheaven, Sheer Mag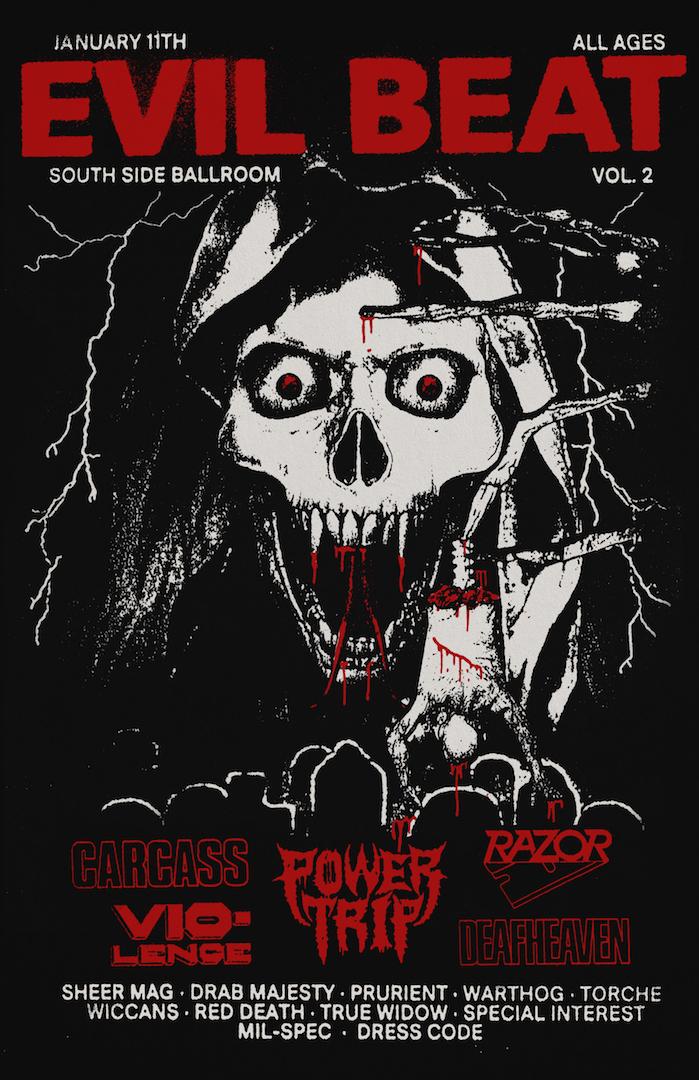 Texas thrash metal heroes Power Trip have just announced a the second installment of their curated festival, Evil Beat. It takes place on January 11, 2020, at South Side Ballroom in Dallas, Texas, and of course Power Trip will be performing. Other bands on the lineup include Carcass, Vio-Lence, Razor, Deafheaven, Drab Majesty, Prurient, Sheer Mag, Torche, True Widow, Red Death, Wiccans and more. Check out the full lineup on the flyer above, and find more info about the festival on the event page on Facebook. Tickets go onsale today.
Power Trip also just released a new track, titled "Hornet's Nest," originally part of the Adult Swim Singles Series, which you can check out below.
Power Trip's most recent album is 2017's Nightmare Logic.
Read our feature, Music is a Weapon: An interview with Power Trip.