Shadow of the Horns: Live After Death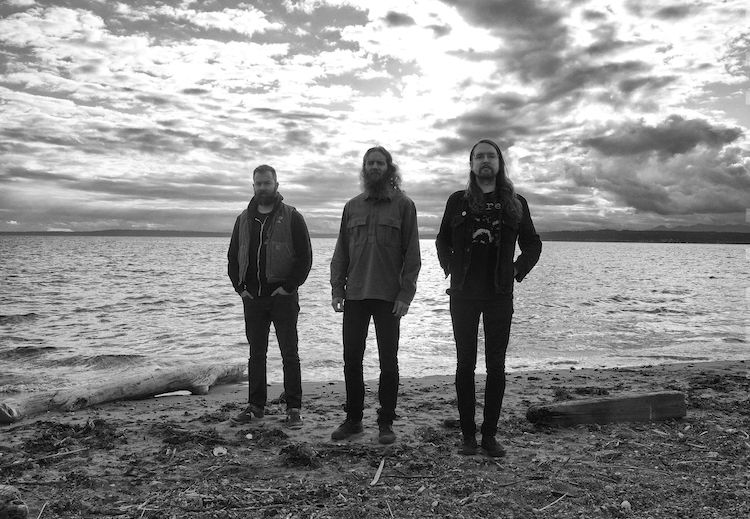 I've never been fond of New Year's resolutions. They're sort of an arbitrary gimmick—if a symbolic marker of time wasn't changing, would we be motivated to better ourselves, change our behavior and get healthy or productive? There's no reason why any of us can't start fresh in April or September, but we don't. That's part of the reason why I rarely start the first installment of this column every year with resolutions for myself, though ironically, that is the thing I do have control over. I don't have control over whether or not metal fans will support racist or fascist bands, or whether obnoxious feuds or unnecessary outrage will fade away, or if people will just generally take a more positive outlook and treat each other better. I can't control that, but I'd rather use my energy to advocate for a healthier metal scene composed of people doing good than whatever trivial personal thing I have going on. Sure, I can lose a few pounds and save a little money, but nobody really cares about that.
This year's different though. I still want to see metal become a creative realm that welcomes more diversity and fewer assholes—and the Black Flags Over Brooklyn festival curated by Kim Kelly and featuring an awesome lineup of anti-fascist metal bands is a great start. But I also have my own personal resolution, and it's a simple one: Go see more live music. It sounds pretty basic, because it is. An important part of writing about music is experiencing it, and while I don't generally write a lot of live reviews in this space (though it occasionally happens in a manner of speaking), going to a show can spark ideas about other things. It can introduce me to new bands, and it can bring me closer to this abstract and unwieldy world that sometimes feels distant, even when I spend so much time sharing my enthusiasm for metal with a lot of other people on social media. In the real world, in an actual venue, I can share that enthusiasm in person and actually engage with the community away from phones and social media.
This past weekend is a good example of why this goal feels like an important one for the new year. I went to see Sumac, whose 2018 album Love In Shadow was one of my favorites of the year. And they didn't disappoint. Back before the album was even released, I caught them playing an opening set on tour with Converge early last year, and one of the tracks that made their setlist was "Attis' Blade," an absolute monster of a song, but a progressive one with improvisational sections that suggested metal was going in interesting places, and that Sumac were going to be the ones to guide it there. A year later, they delivered no less of a transcendent performance, one that might have had a brief interruption due to bass issues—though the band kept their atmospheric doom jam going regardless, proving themselves to be the consummate professionals they are—but still delivered on the promise of something new and transformative for metal. Four songs in one hour can be a tedious task in the wrong hands. When Sumac does it, they create powerful, adventurous music that takes you somewhere you might not expect them to.
Yet I was similarly excited about one of the opening bands, Divide and Dissolve. An Australian-based duo whose music revolves around ideas of anti-colonialism and destroying white supremacy, they merged a strong political message with a seriously destructive wall of sound and abstract saxophone loops. In a genre where women of color are all too rare, Divide and Dissolve are clearly ready to leave their mark, and I can't wait to hear more from them. And, most importantly, I would have missed out on hearing them and having such a powerful first impression had I chosen to stay home and watch Netflix.
At the end of the night, Sumac's Aaron Turner made a brief statement about how sometimes when someone you know is going through a rough time, sometimes the best thing you can do is just give them a hug. And that's another thing you don't hear a lot at metal shows, though I've certainly experienced plenty of hesher expressions of affection. Going to a show should feel good though. It should inspire you and leave you even more enamored with the music than before you got there. I love that feeling. There are a lot of things I don't have a lot of control over, but if I can feel that way more often in 2019 and discover lots of new bands I love in the process, then I'm doing my best to make sure this resolution sticks.
The best metal tracks of January 2019
Nusquama – "Vuurslag"
Last year didn't stand out to me as being particularly strong for black metal. Maybe that has more to do with me than the genre itself—I didn't go out of my way to dig that deep for a lot of new and exciting black metal, and that's partially because I already had so much great doom, death metal, sludge and harder-to-categorize metal to keep me pretty busy. Maybe it was just a necessary palate cleanser for what's promising to be a stellar year for black metal (Adam from Gilead Media's ongoing updates about the new False album are making me increasingly itchy to hear that one), because from where I sit, it's starting to look pretty solid for the blackest ov metal in 2019. The Netherlands' Nusquama has a lot to do with that. "Vuurslag," the first track to be released from their upcoming debut album, is a real stunner. It's a slow-burner in some senses—there are intricacies to their sound that sometimes take a few listens to reveal themselves amid the harsh array of turbulent guitars and darkened menace. But it's not actually a slow song—well, not all of it. The middle section is eerily beautiful when the mysterious group (who go by initials such as "T" or "S," because black metal's kind of silly like that sometimes) let off the intensity and allow the grace in their composition to shine through. It's just one song—one really excellent song—but it's enough for me to say I'm looking forward to a strong comeback for black metal this year.
from Horizon Ontheemt, out March 1 via Eisenwald
---
Insanity Alert – "Welcome to Hell"
A quick look on metal's horizon reveals a lot of releases by bands who embody a certain kind of beer-can-crushing Slayer worship (which would have to be Stella Artois, of course). Take, for instance, Insanity Alert, an Austrian band of fun-loving heshers who tap into the crossover-thrash party pit occupied by bands such as Municipal Waste and Toxic Holocaust. It's not a sound that's likely to produce a transcendent album-of-the-year candidate often, but it's also a sound that's pretty much always fun to listen to and hits the spot that some of the more cerebral, conceptual records often can't. "Welcome to Hell" doesn't even hit the two-minute mark by the time Insanity Alert have finished trashing the place, and they really deserve all your gratitude for having made such a glorious mess.
from 666-Pack, out January 25 via Season of Mist
---
Devil Master – "Desperate Shadow"
When Devil Master announced their upcoming Relapse Records debut album, the social media chatter about it mostly revolved around their press photos, which are pretty silly, admittedly. But so is 95 percent of metal press photos? I mean, have you motherfuckers seen Hammerfall? OK then. What makes Devil Master worth watching well beyond their Halloween hangover look is their absolutely kickass blend of thrash metal, goth-rock and punk. "Desperate Shadow" crams a lot of ideas into a pretty short song, but it's not a hybrid that feels forced or overcomplicated. I can't state enough how not overcomplicated Devil Master is. Rather what they do is tap into a pretty old-school sound that will no doubt remind a lot of us why we loved metal in the first place, at least those of us who remember when it was actually kind of threatening to suburban parents and high school principals. (I actually don't, since I was a toddler during the Satanic Panic, but you get the idea.) This is raw, dark, hedonistic hesher party music that doesn't compromise. As far as I'm concerned, the goofier the press photo the better.
from Satan Spits On Children of Light, out March 1 via Relapse
---
Noisem – "Eyes Pried Open"
Noisem's already made a lot of, erm, noise in the metal press thanks to past releases like debut album Agony Defined and tours with the likes of Carcass and The Black Dahlia Murder. The Baltimore-based grindcore/death metal/thrash/fucking shit up band only seem to keep getting better, however, as is evident on a track like "Eyes Pried Open." In just two minutes they've captured everything right about all of the different corners of metal they crash their way into, from the beer-chugging party-thrash of Skeletonwitch to the grind-'n'-roll raucousness of vintage Carcass. As with any track that goes by this quickly, it demands a second, third, fourth, fifth or sixth(66) listen. It's not like an explosion of mayhem and carnage like this will wear out its welcome anytime soon.
from Cease to Exist, out March 15 via 20 Buck Spin
---
Oozing Wound – "Tween Shitbag"
I already wrote up an Essential Track on this new ripper from Oozing Wound, which finds them taking their badass/trash-talking thrash metal further toward gruesome pigfuck depths. And it's also one of a whole album's worth of amazing song titles ("Surrounded by Fucking Idiots," "Die on Mars," "Birth of a Flat Earther"), that serve as a reminder why this group is so much fun. They've got plenty of snark and satire to spare, but they also have the riffs and the range to pull off something much more than Slayer worship. "Tween Shitbag" is an absolute beast, a total blast, and the first metal track of the year that I absolutely love. I'm ready for 2019 to get gnarly now.
from High Anxiety, out March 15 via Thrill Jockey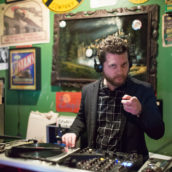 Jeff Terich
Jeff Terich is the founder and editor of Treble. He's been writing about music for 20 years and has been published at American Songwriter, Bandcamp Daily, Reverb, Spin, Stereogum, uDiscoverMusic, VinylMePlease and some others that he's forgetting right now. He's still not tired of it.