Shadow of the Horns: The best game in town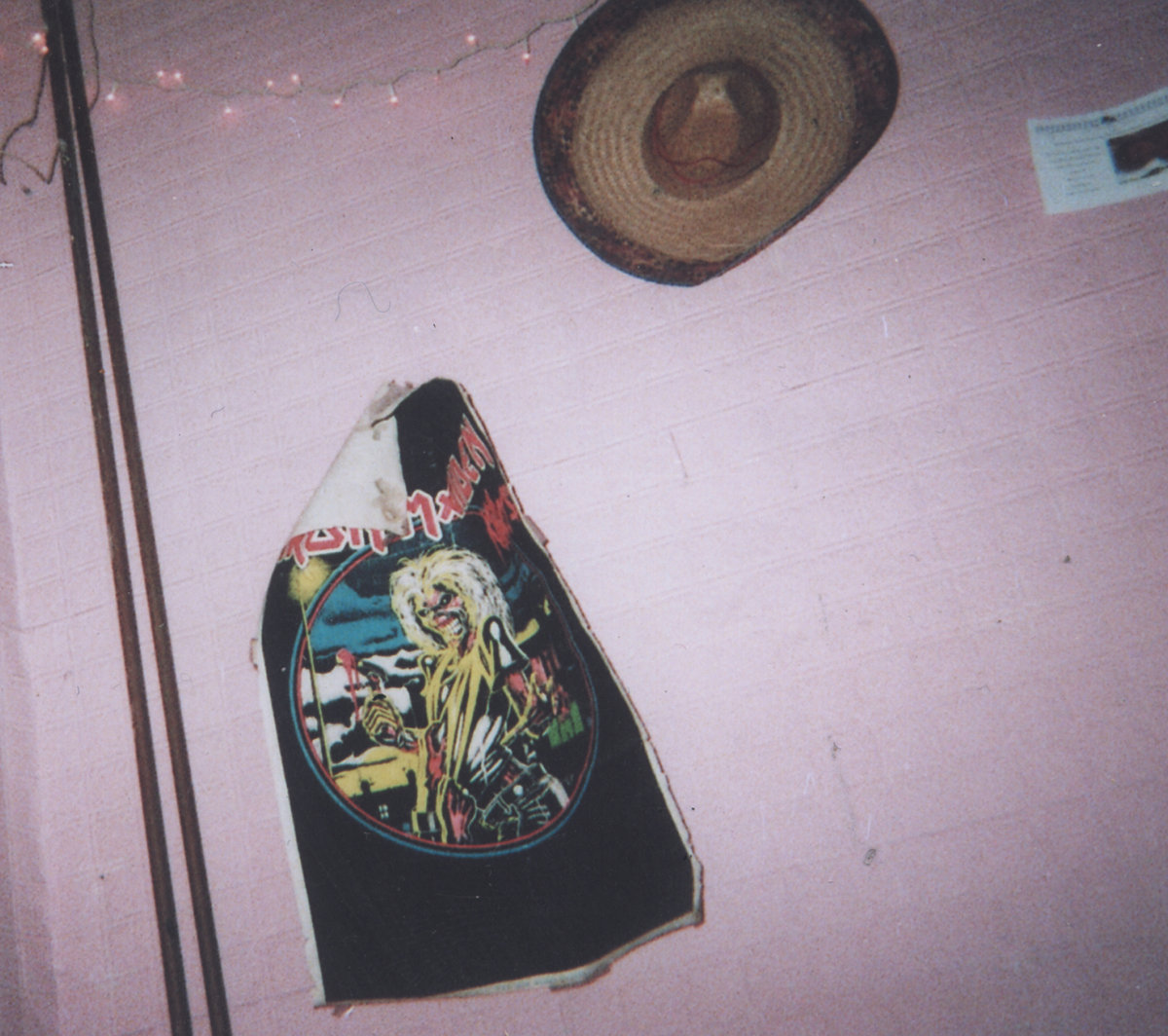 Nostalgia's not something I indulge in too often, but as has become common practice in music writing today, I've been thinking about the notable anniversaries in metal this year. My colleague Langdon Hickman wrote a spectacular longread on Metallica's …And Justice For All, which turns 30 this year. Likewise, Judas Priest's Stained Class turns 40, and next month I anticipate the band playing at least one highlight from the album when they play San Diego's Mattress Firm Amphitheatre. And looking back to 1998 shows a pretty remarkable year for death metal, with some landmark albums from Death, Gorguts and Opeth seeing the light of day, to name a few.
But when I try to remember the amazing albums of 2008, just 10 years ago, it doesn't strike me as one of the most fertile years in recent memory. There were no doubt a lot of metal albums that came out, and a lot of them leaned toward the more progressive end of things (Opeth, Meshuggah, Protest the Hero). Still, there's only a few that I return to with any frequency, such as Torche's Meanderthal or Krallice's self-titled debut. But there's one album that deserves 10-year anniversary honors, one that probably will still manage to slip under the radar in most metal anniversary coverage this year: Harvey Milk's Life…the Best Game In Town.
Athens, Georgia's Harvey Milk have always been something of a square peg in metal's pentagram-shaped hole. As much a noise rock band as a metal one (they don't even have a Metal Archives entry), and as much blues as they are noise rock, Harvey Milk's heaviness has always come from a place far from the theatrics of some mythical hell—a place bound by flesh, blood and sweat. Their music is often slow and harrowing, confrontational and torturous. And while there's an easy comparison to be made with a band like The Melvins—whose own slo-mo sludge bears some resemblance to certain Harvey Milk albums, and who even had a common member in Joe Preston—there really aren't many bands like Harvey Milk.
Life…the Best Game in Town, arguably their best album—though their final release A Small Turn of Human Kindness is an even more gut-churning contender—brought all of the band's qualities together in one amazing whole. In the '90s, they released two of their most stylistically disparate releases back to back, following up the painful and punishing Courtesy and Good Will Toward Men with the cheekily titled The Pleaser, an absurdly fun album of classic rock that sounded more like Thin Lizzy or ZZ Top than Earth or Oxbow. What Life did was merge those two extremes into their most cohesive and accessible set of songs, but one that still sounded every bit as ferocious as their heaviest material. In fact, I'm not sure this isn't their heaviest material, it just also happens to have their strongest melodies. The opening track "Death Goes to the Winner" (the phrase that naturally follows the set up, "Life is the best game in town") fuses a badass rock 'n' roll sound to their slow-moving sludge, with a soaring yet crushing chorus at that. And in its manic, noise-ridden intro, Creston Spiers even works in both Velvet Underground and Beatles nods, complete with the climactic piano chord that finishes "A Day In the Life."
The rest of the album is rife with stylistic diversity, from the blistering noise-rock cover of Fear's "We Destroy the Family" to the Motörhead-style barnburner, eh, "Barnburner." And then of course there's "Motown," the closest thing to a pop song here, though even that's a slow-moving trudge through burly low-end and some furious vocal bellows. It's a thing of brual beauty.
Supposedly, after the album was released, Creston Spiers read some late-night post from a disappointed fan on a message board who said he wasn't all that pleased with the album, and who wanted them to go back to the sound of Courtesy and Good Will Toward Men. While bassist Stephen Tanner admitted that he didn't think Life was their best, nobody in the band wanted to go back to what they had done before, though A Small Turn of Human Kindness is, indeed, a very different album than Life. Still, while there's arguments to be made for any of the band's last three album as their best (I haven't even mentioned Special Wishes, which is outstanding), Life…the Best Game In Town is the summary of everything the band is capable of, all in one cohesive, amazing package.
While Harvey Milk essentially broke up eight years ago, Creston Spiers just released a new solo album, and Harvey Milk is essentially working on new music, according to a Decibel interview. It's not going to result in new vinyl pressings, but it's more than they've done in years. If another Harvey Milk LP never materializes, though, that's OK. Life…the Best Game In Town is a reminder of the band's strengths and expectations-defying creativity. Maybe it's not technically metal, but maybe I don't give a shit. It's one of the heaviest albums I've ever heard, and I hope that dude on the Internet eventually came around.
The best metal tracks of August 2018
Sepulcher – "Abyssal Horror"
For as much great classic death metal has been cropping up of late, there's also just as often a death metal band that comes along and messes with the formula, such as Morbus Chron or Tribulation. Though Sepulcher's new album Panoptic Horror by no means twists the genre into the abstract or gothic shapes that those two bands do, they're clearly capable of such experimental or melodic feats based on the strength of the songs they've delivered. "Abyssal Horror" is one of them, a crushing, galloping set of raw death metal that eventually shows its hand, ushering in a darkly melodic bridge that allows the band to extend beyond the conventional tropes and show off their more sophisticated musical chops. In fact, once the tried-and-true power chord crunch is out of the way, they only briefly return, descending deeper into the psychedelic vortex they've opened. It's a mesmerizing sorcery.
From Panoptic Horror, out September 14; Edged Circle
---
Echo Beds – "Buried Language"
Denver's become a reliable outpost for forward-thinking metal, often with traces of a classic sound, whether it's the heroic anthems of Khemmis or the darkly melodic sound of Cloak. Echo Beds also nod to some artists of heavy music's past, though rather than showcase an influence from the likes of Mercyful Fate or Iron Maiden, their reference points belong more in the company of bands such as Godflesh or Ministry. The title track to their new album Buried Language is a harsh and destructive track of industrial shrapnel. Everything is washed in a solution of acid and broken glass, and the track simply sounds filthy and toxic—in the best way of course. It's one of two industrial-metal tracks I'm featuring here this month, so I suppose this is a column full of more machine-aided destruction than usual, but we don't fulfill quotas here, other than the one that demands the most intensity and chaos.
From Buried Language, out now; Flenser.
---
Rebel Wizard – "The Poor and Ridiculous Alchemy of Christ and Lucifer and Us All"
The first thing to note about this track from Australian artist Rebel Wizard is that it takes a full two minutes before there are any vocals. B. Nekrasov instead uses those two minutes to showcase an old-school heavy metal riff session, with twin guitar harmonization and lots of Priest and Maiden-isms setting the stage for a blackened classic heavy metal anthem. Once Nekrasov opens his mouth, it's essentially like the unleashing of a great plague, his distorted hiss a gnarly and virulent instrument that stands in contrast to the otherwise highly melodic and incredible feats of heavy metal heroism. It's not like this is a totally new phenomenon—Tribulation released an album that pulled off this aesthetic wonderfully earlier this year, and Cloak did something similar late last year. But Rebel Wizard simply lend more credence to the idea that an old idea can be made fresh again, simply by infusing a darker contemporary vision into an already titanic sound.
From Voluptuous worship of rapture and response, out now; Prosthetic
---
Author & Punisher – "Nihil Strength"
Tristan Shone's been creating utterly crushing mechanical industrial-metal for quite a few years now, yet still there's not much in the realm of music that's quite like it, particularly because all of his instruments are completely self-built. They're also quite dystopian-looking, and coupled with his terrifying drone dirges make for a fitting soundtrack to what often seems like an actual dystopia we're living in. This is the first track that Shone's released from his upcoming Relapse debut, Beastland, and well, it's a beast. While it initially packs a pretty ungodly punch, it descends into some eerier places with a bridge that unleashes layers of discordant synths. It's as much horror-movie soundtrack as it is a metal song, and it already shows glimpses of being his strongest work to date.
From Beastland, out October 5; Relapse
---
Sumac – "Attis' Blade"
Since the last edition of Shadow of the Horns, Treble has launched new daily Essential Tracks, highlighting the best new songs as they're released. Which means, of course, that there are a lot of tracks we've given our endorsement before this column runs. That includes some tracks by Daughters and Pig Destroyer, which would certainly be included here if I wasn't so itchy to include other stuff that hasn't already been covered. But the new SUMAC epic is a glorious piece of improvisational art-metal, which our own Langdon Hickman said in his writeup was "the closest to the dynamic of a well-balanced jazz group that metal has ever come." So even if it's been covered, I'm reminding you how incredible a piece of music it is. Expanding over the course of more than 15 minutes, "Attis' Blade" indeed has the spirit of a particularly fiery jazz group in its unpredictable journey through both intense and direct pummels and a looser, more chaotic middle section that finds the band creating something powerful and massive by casting aside more rigid structures. This has already been a pretty spectacular year for metal in my estimation, and I've been blown away and moved by quite a few albums. But this track reminds me that there's still so much more to be explored in heavy music, and that's what I find truly exciting.
From Love In Shadow, out September 21; Thrill Jockey
Piece by piece
The best metal albums of the month:
Benoit's Master: This month seems to include albums on both side of the spectrum when it comes to length, and Benoit's is definitely one of the shorter ones. But it's also fantastic. The L.A. band combine a sludgy approach to riffs with the speed and directness of metalcore, and they do not fuck around. This is a band to hear, so those who haven't need to get on that. (Self-released)
KEN Mode's Loved: While the Winnipeg trio leaned away from metal on their last album, this latest offering features some of their heaviest material in a while. It's a lean album, not as ornate as Entrench, but there's still some fun surprises, notably the inclusion of saxophone on a handful of tracks. Honestly, if KEN Mode went even more no wave, I'd be into it. (Season of Mist)
The Lion's Daughter's Future Cult: This St. Louis band had already caught my attention with their previous LP Existence Is Horror, but I was caught off guard by how strong its follow-up is, as well as how weird it is. Like some kind of mutant hybrid between sludge metal and synthwave, Future Cult lives up to its name in its peculiar mix of horror and technology, and it sounds amazing. (Season of Mist)
Thou's Magus: Thou are one of the most consistently interesting and important bands in metal, always moving forward and creating a huge body of work that contains a great deal of nuances and surprises. This is their fourth release just this year, but it's a big one, the 70-minute-plus full-length follow-up to 2014's Heathen. And my god, is it fantastic. While the overall intensity and enormity of their sound remains, there's a lot of richness in their songwriting and arrangements to unravel and return to with fresh ears. These are complex and mesmerizing songs; they're also utterly crushing. This is probably the third or fourth album I've said this about already in this column, but this is an Album of the Year contender. (Sacred Bones)
Uniform's The Long Walk: As much industrial or even hardcore as it is metal, Uniform's latest album is an excellent new chapter for the band for a lot of reasons, one of the biggest being that it's their first to feature drummer Greg Fox, also of Liturgy. They feel more like a group of people playing everything live instead of layering everything on Protools—and that's because it is. But the difference is easy to pick up on, and they sound even stronger as a result. (Sacred Bones)
***
I also spoke to Bryan Funck of Thou this month about their new album, which I hope you'll enjoy reading.
(…and made a beginner's guide to their huge catalog.)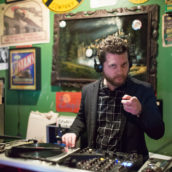 Jeff Terich
Jeff Terich is the founder and editor of Treble. He's been writing about music for 20 years and has been published at American Songwriter, Bandcamp Daily, Reverb, Spin, Stereogum, uDiscoverMusic, VinylMePlease and some others that he's forgetting right now. He's still not tired of it.